Which SGX stocks have the best dividends?
Fret not, because the SGX has close to 700 companies listed on it. You can definitely craft an excellent dividend investing portfolio even if you're restricted only to stocks in Singapore. The following blue-chip stocks and REITs have been consistently paying out dividends since 2015 while maintaining a respectable yield.
1. Wilmar International (F34)
Industry
Dividend Yield
Market Cap
Food & Beverage
Food Processing
3.43% (2021)
2.99% (2020)
2.21% (2019)
S$28.94 billion
The name Wilmar International might not ring a bell, but it now ranks within the Fortune 500 and Forbes Global 2,000. It's quite the feat, considering that the food processing firm is celebrating only its 30th anniversary in 2021. In turn, shareholders have been rewarded handsomely, with dividend payouts in 2021 amounting to S$0.155 per share. That's more than double what was paid out four years ago.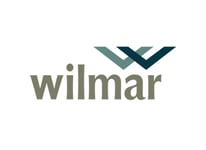 2. ST Engineering (S63)
Industry
Dividend Yield
Market Cap
Industrial Goods
Aerospace & Defense
2.51% (2021)
3.76% (2020)
3.76% (2019)
S$12.2 billion
ST Engineering needs little introduction, especially for folks who have served in the armed forces. Currently, it ranks within the top 100 defense manufacturers globally and boasts a workforce of over 23,000. Its dividends are bulletproof as well, with at least S$0.15 per share being paid out for the last nine years.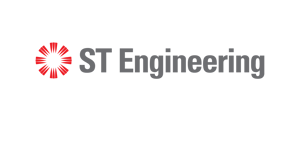 3. Ascendas Reit (A17U)
Industry
Dividend Yield
Market Cap
Real Estate (Business Space, Industrial)
2.37% (2021)
5.36% (2020)
5.24% (2019)
S$12.6 billion
Ascendas Reit's strength lies in its expansive portfolio, with properties located across the globe. In Singapore, these include industrial spaces and business parks. In Europe, you're looking at data centres and logistics properties. Don't forget Australia and the USA too. Shareholders have reaped the rewards, receiving at least S$0.12 per share since 2006.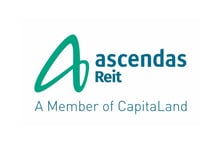 4. ESR-REIT (J91U)
Industry
Dividend Yield
Market Cap
Real Estate (Industrial)
4.77% (2021)
6.55% (2020)
9.3% (2019)
S$1.66 billion
On the other hand, ESR-REIT has a focused portfolio consisting of various industrial estates across Singapore. Although dividends have not been ideal recently due to COVID-19, expect yields to bounce back once the crisis blows over. Pre-COVID-19, this ranged from S$0.04 to S$0.05 per share.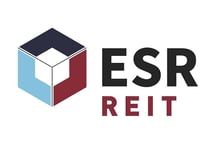 Conclusion
Building up a reserve of dividend-paying stocks may eventually turn into a full-fledged passive income stream. And if you're too busy investing in yourself to maintain a stock portfolio, do consider a robo-advisor.
After you make a deposit, these platforms automatically invest your cash in a mix of ETFs, with several paying out dividends regularly. What's more, it's not compulsory to invest only in dividend-paying stocks. You can diversify your portfolio and purchase growth stocks, especially if you have time on your side.
Once you've constructed a successful dividend investing portfolio, do give yourself a treat. You know it's going to be accounted for with a regular stream of payouts.
Read these next:
5 Of The Best Things You Could Do With Your Investment Dividends
Best Investment Sign-up Promotions In Singapore (2021)
7 Popular Types Of Investment In Singapore (And Tips To Use Them For Optimal Gains)
Best Brokerage Accounts To Start Your Investment Journey In Singapore
So You Have a Messy Investment Portfolio. Here's How You Can Clean it Up