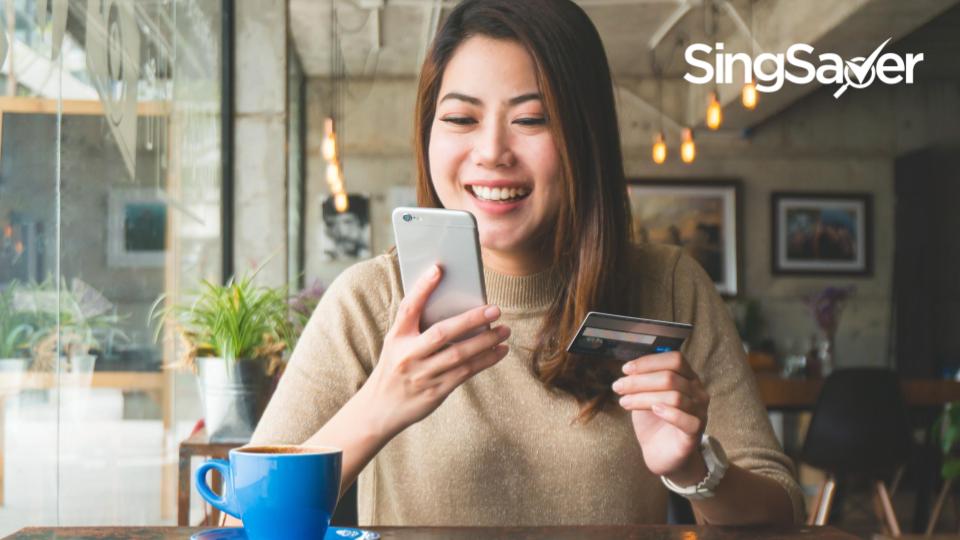 As far as online shopping platforms go, Ezbuy is as good a choice as any.
Founded in 2010, the Singapore-based e-commerce marketplace has reinvented itself as a vibrant shopping platform attracting 1.6 million visitors monthly.
In case you're looking for yet another platform to indulge your online shopping (no judging, really), here's an all-in-one guide that tells you all you need to know about Ezbuy. 
Last updated on 8 October 2020. Ezbuy's promotions and deals are subject to change without prior notice.
What is Ezbuy and what can you buy?
Ezbuy is an online marketplace for lifestyle and household products. You'll find everything from clothing and fashion, shoes, bags and accessories, to office accessories and equipment, furniture and household items, groceries and health, fitness and beauty products.
In the beginning, the company focused exclusively on products from the vibrant Chinese online marketplace, popularised by Taobao.
Nowadays, Ezbuy has pivoted away from mainly focussing on the Chinese e-commerce sector to branch into local and regional specialities. Although the main draw is still cheap buys coming directly from Chinese manufacturers and distributors, the company has switched its business model to include local products as well as specialities from the USA, Korea, and Taiwan.
How does Ezbuy work?
There are three main ways you can buy from Ezbuy.
First, browse the items listed on the website, pay for them and have your items shipped to you — just like any other online store. This is ideal if you're into some casual shopping and can accept that with cheap prices come occasional hiccups.
However, if you're looking to buy multiple items that are likely to incur expensive shipping charges, such as say furniture and items for a home makeover, then you may want to make use of ezShop, the company's concierge shopping service.
The concept is simple enough. Just tell Ezbuy what you want to buy, and they will buy it and ship it over to you. You can shop from sellers in Taiwan, China or the USA.
While ezShop promotes itself on convenience and peace of mind, the biggest benefit is its reduced shipping costs, which are advertised from as low as $0.60/500gm. This is possible because of services like repacking and parcel consolidation to pare down shipping charges as much as possible. In the process, Ezbuy also offers to inspect your purchases.
A similar service is ezShip, which is basically a shipping forwarding service that you can use to buy your favourite Chinese products from sellers that do not ship to Singapore at present. Sign up for ezShip to receive a China shipping address, which you can use to buy from vendors in China. ezShip will then deliver your purchases to Singapore for a fee. Pretty cool, right?
What should you look out for when shopping on Ezbuy?
Same products, different prices
You may have noticed that there are many similar products listed on the site, at prices that vary, sometimes to quite a large degree. This is probably due to different vendors getting their products from the same supplier but listing them at different prices as separate sellers.
So, you might want to browse around a little more when buying from the site, instead of impulse-buying the first listing you see for the product you want. Hunting down the best bargain for that bedside night light is part of the fun, right?
What is Prime membership?
Ezbuy offers Prime membership that promises flat rate shipping at just $2.99, no matter the weight, size and quantity of your order. This is ideal for those who make regular orders from overseas. However, it may not be an automatic money-saver for everyone.
Why? Because Prime membership is a subscription service that costs $99 for 12 months or $69 for 6 months. There's also a trial option that costs $9.90 for 5 days, which you can use to test out if Prime will really save you all that much on shipping costs in your particular case.
How long does delivery take to Singapore?
Origin
Duration (working days)
China (Shanghai/Guangzhou)
Air: 3 to 4, 4 to 8 or 6 to 9
Sea: 8 to 15
Taiwan
4 to 7
USA
Standard: 4 to 6
Economy: 8 to 11
Korea (beta)
4 to 9
For the most part, Ezbuy delivery standards are on par with most other logistics providers. While they may not be the fastest, they make up for it by offering low shipping rates.
Like its peers, Ezbuy is also affected by the current COVID-19 pandemic, and customers should expect deliveries to take slightly longer than usual.
Remember to collect your eCoins
Ezbuy has a rather quirky reward system in the form of eCoins, which are offered to all customers on a daily basis.
To collect them, all you have to do is to check in on the website or app. You'll receive a small amount of eCoins per day, and more during promotions. You can use these eCoins to play a daily jackpot with rewards ranging from vouchers, featured products or more eCoins.
Do remember that your eCoins are not permanent. All eCoins collected throughout the year expire on 31 March of the following year. If that happens, your eCoin count is reset to zero.
Ezbuy 10.10 Tentastic Sale
This year, enjoy exclusive promotions, discounts, deals and free shipping with ezbuy's 10.10 Tentastic sale. Below are a list of deals you can look forward to this weekend.
10.10 Promotion
Discount
Million $ Markdown
App-exclusive markdown zone with thousands of heavily subsidised items.
10.10 Games & Activities
Take part in games to earn cash vouchers, a 65% off site wide promo code and more.
10.10 Category Day
Enjoy up to 80% off category deals as well as time limited beauty deals – prices start from $1.10.
10.10 Flash Deals
Only on 10 October, enjoy up to 70% off on crowd favourite deals.
Free Shipping
From now till 10 October, enjoy free air and sea shipping on selected products.
Additional Shipping Discounts
From now till 10 October, enjoy up to 20% off ezShip & ezShop services.
Payment partners promotion
Enjoy the following discounts by paying with one of our banking partners:
– Citibank cardholders enjoy $10 off on your total bill, with a minimum spend of $100
– HSBC enjoy $12 off on your total bill, with a minimum spend of $100
– Pay with GrabPay to get $8 off, with a minimum spend of $80
– Pay with Singtel Dash to get $10 off, with a minimum spend of $100
Ezbuy promo codes for discounts and savings
We've rounded up some of the latest ezbuy discount and promo codes. Use them to get even more value out of your shopping.
Promo code
Savings you'll receive
Validity
New customers: PASSIONNEW10

Existing customers: PASSIONEX10
New customers: Get $10 off with a minimum spending of $20

Existing customers: Get 10% off, discount capped at $5
Until 31 January 2021
EZBUY10
Get 10% off all flower boxes at www.TheBudBoxSG.com, no min spend required.
Until 31 December 2021
EZBUY5
Get $5 off on all KKday's Singapore activities
Book by: 31 December 2020
Use by: 31 January 2021
New customers: EZBUY5OFF25

Existing customers: EZBUY5OFF35
New customers: Get $5 off your first meal at GRAIN with min spend of $25

Existing customers: Get $5 off off your meal at GRAIN with min spend of $35
Until 31 October 2020
PASSIONNEW10/PASSIONEX10: PAssion cardholders enjoy exclusive discounts
A PAssion card holder? New users who spend a minimum of $20 to enjoy $10 off on your total bill with promo code PASSIONNEW10. Existing ezbuy users on the other hand, can enjoy 10% off on their total bill (discount capped at $10) with promo code PASSIONEX10.
Offer ends 31 January 2021.
EZBUY10: Enjoy 10% off at TheBudBoxSG.com
Want to cheer up your friends and loved ones fighting to stay sane in the post-COVID-19 world? Why not send them some flowers?
Use the code EZBUY10 and enjoy 10% off on all flower boxes at local florist TheBudBoxSG.com. With no minimum spend required and new designs every day, this is one happy promotion.
Offer ends 31 December 2021.
EZBUY5: Enjoy $5 off on Singapore Activities at KKDAY
If you're planning to discover Singapore like a tourist or looking for something fun to do this weekend, here's a deal that will sweeten things further.
Use EZBUY5 and enjoy $5 off on all Singapore attractions and activities on travel portal KKDAY. The best part? There's no minimum amount.
Offer is valid for bookings by 31 December 2020, and for use by 31 January 2021.
EZBUY5OFF25/35: Enjoy $5 off GRAIN meals
Hungry for a protein bowl from GRAIN? Enter EZBUY5OFF25 and enjoy $5 off your first meal when you spend at least $25. For returning customers, enjoy $5 off your meal with a minimum spend of $35. Simply enter EZBUY5OFF35 at checkout.
These promos are valid only for meals on demand at www.grain.com.sg/eat and valid till 31 October 2020.
---
Looking to save more on your Ezbuy order? Simply get the right shopping credit card and you can stack credit card savings on top of your promo code.
Find the perfect shopping credit card for your lifestyle with SingSaver's simple comparison tool today. You might just stand to get rewarded with cash* or Apple AirPods* when you successfully apply for selected credit cards through SingSaver.
Read these next:
Shopee Promo Codes And Credit Card Discounts
Zalora Promo Codes And Deals
Get Your Meals On Demand With These Food Delivery Subscription Services
Cashback vs Miles vs Rewards: Which Is The Best Type Of Credit Card For You?
What Will Happen To Airfares After COVID-19?
---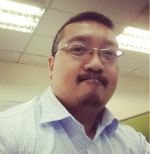 By Alevin Chan
An ex-Financial Planner with a curiosity about what makes people tick, Alevin's mission is to help readers understand the psychology of money. He's also on an ongoing quest to optimise happiness and enjoyment in his life.
---