We compare the cheapest shipping services from US to Singapore to help you save more on your online shopping sprees.
Editor's note: Shipping rates and fees are subject to change. This article was last updated in March 2020.
Amazon Prime has erased borders and spoilt online shoppers in Singapore with two-day delivery for virtually anything – all for a really low fee.
But what if what you're hankering for an item beyond the reach of even Amazon Prime? Say, something you know can only be found right smack in the middle of Odessa, Texas. Well, you'd have to sign up with a forwarding service that helps you ship from US to Singapore.
Here's a comparison of four popular forwarding services that help cut cost on hefty shipping and tax charges.
When should you use a forwarding service?
Most Singaporeans use a forwarding service when they shop at US retailers who don't ship directly to Singapore. If you're buying from a store that only accepts US credit cards as payment, forwarders also offer a concierge service that can pay on your behalf.
When buying from various websites, you can also save money on shipping by consolidating your purchases into one package.
How does a forwarding service help you save money?
Repacking is a common practice in which the forwarder repackages your item to reduce its volumetric weight – which lowers shipping charges. However, some items, such as fragile or gift-wrapped items, will not be repacked.
If you buy multiple items over a period of time, opt for consolidation to reduce your freight costs when shipping from US to Singapore. This service allows you to ask your forwarder to hold your parcels, and ship them together as one shipment.
This avoids paying multiple base charges, which are imposed on the first 0.5kg of your shipment, and are several times more expensive than the subsequent weight portions of your package.
Another advantage of consolidation is that it allows you more time to shop, so you can make sure you get the best deals.
Forwarders also offer optional insurance on your shipments, which covers (up to a cap) your items against damage or loss during shipment. Should this happen, you can recover some or all of the money you spent on your shopping.
---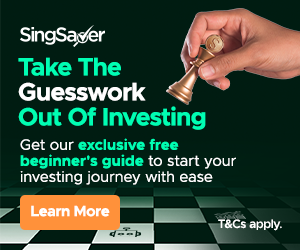 Start managing and saving money like a pro with SingSaver's weekly financial roundups! We dole out easy-to-follow money-saving tips, the latest financial trends and the hottest promotions every week, right into your inbox. This is one mailer you don't want to miss.
Sign up today to receive our exclusive free investing guide for beginners!
---
Cheapest shipping from US to Singapore
Before you get too click-happy on your favourite US online shopping site, know that purchases above USD$2,500 in value will require a Shipper's Export Declaration (SED) form. If you require one, check with your forwarder on how to submit it.
Don't forget about the 7% GST payable on your buys, which is applicable if the CIF (Cost of Shipping + Insurance + Freight) exceeds S$400.

Which is the cheapest, and which offers the most value for money? We've compared the rates and benefits offered by the 4 best known forwarding services:
ezbuy (formerly 65daigou)

vPost

Comgateway

Buyandship Singapore
SHIPPING RATE
DELIVERY TIME
REPACKING/
CONSOLIDATION
VALUE-ADDED SERVICE
ezbuy

S$3.99/0.5kg

Standard:


4-6 days




Economy:
8-11 days

Repacking:

Free




Consolidation: Free

Insurance

3% of total shipment value

S$2,000 limit
S$100 compensation for items not insured

Concierge (Buy-For-Me)

Home Delivery: S$3 to S$25, depending on weight

Buyandship Singapore

S$5/lb (be sure to convert to the right weight unit)

6-9 days

Repacking:

Free

Consolidation: Free (30-day limit)

Insurance

3% of shipment value per package (up to US$30 per package)
US$1,000 limit
US$100 compensation for items not insured

vPost
Air freight base charge: S$13.40

$0.91/100g
of volumetric weight*


*
Chargeable to whichever weight is higher, actual or volumetric.


Sea freight
base charge: $39.90

$0.39/100g
For sea freight, goods are not granted GST relief


Standard:
4-6 days

Economy:
9-12 days

Repacking:
S$6

Consolidation:
Free for 30 days, S$1.50 per item per day thereafter

Insurance

3% of total value of the shipment, or min of S$9.90 per consignment note– S$20,000 limit

comGateway

Express: $13.57 for 1st 0.5kg, $3.74 for subsequent 0.5kg


Standard: $11.80 for 1st 0.5kg, $3.25 for subsequent 0.5kg


Express:


3-5 days



Standard: 6-8 days
Repacking:


US$10 for first 5 packages, US$2 per package thereafter

Consolidation:
Free for 30 days, US$1 per day thereafter

Insurance

1% of total shipment value

USD$10,000 limit
Compulsory for item(s) over US$250

Concierge (Buy-For-Me)

10% of total purchase cost + domestic shipping (if any)
ezbuy (formerly 65daigou)
ezbuy is one of the most popular Taobao shipping agents in Singapore and offers the lowest shipping cost from US to Singapore. Take note the service works on a self-collection basis, but you can opt for home delivery for a small fee.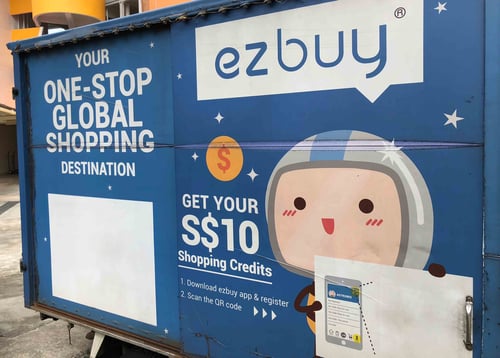 ezbuy also has a Prime service, which provides unlimited internationa shipping at S$2.99 flat per checkout, regardless of weight, size, or quantity.
This service is available at S$2.99 for a 5-day trial (limited time only), S$69 for 6 months or, S$99 for a year. Consider these options if you shop online frequently.
The freight forwarder has expanded its services to include a shopping portal. Now, you can browse and order from popular USA brands such as Kate Spade, Coach, Disney, Under Armour, and Tommy Hilfiger. Your orders will be automatically shipped to Singapore by ezbuy – really convenient.
---
vPost
An overseas forwarding services from Singapore Post, vPost lets Singaporeans access shops from the US, China, Taiwan, and Europe.
Although vPost charges a repacking fee, it will only repack your item if there's a difference of 2kg or more between the volumetric weight and deadweight of your parcel. Don't worry though, the S$6 fee is lower than the savings you'll get from repacking.
Opt between the Standard or Economy service. Although Standard is faster, the service charges the higher of actual or volumetric weight. Therefore, if your package is considerably large, choosing Economy (which charges by actual weight only) can give you substantial savings.
---
comGateway
The creme de la creme of all US forwarding services, comGateway charges premium prices for speedy shipping and great service. Comgateway offers a sales-tax-free address, allowing you to save anywhere between 5.5% to 9.45% off your shopping.
We've shown the charges and services for Express service in the table above. If you're looking to save on shipping costs, go for the Standard service, which ships your package in 6-8 business days.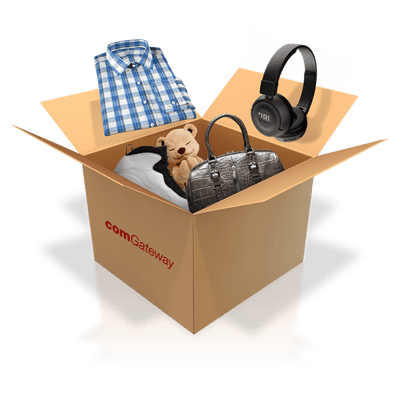 Their OneBox service allows you to consolidate orders from multiple merchants to be shipped to you at once, allowing you to save as much as 80% on shipping weight!
Because of its detailed tracking and speedy shipping, comGateway is ideal for high-value items that need careful handling. If you're looking for more affordable shipping for lower-value items, ezbuy or vPost might be a better choice.
---
Buyandship Singapore
This Hong Kong-based freight forwarder ships from various other countries, including the UK, Japan, Korea, and Taiwan.
The pricing structure is simple and competitive: you'll be charged S$5 for each pound (lb), rounded up to the nearest pound (ie. if your consolidated weight is 7.8lbs, you will be charged for 8lbs = S$40).
Shipping charges are based on the sum of the chargeable weight of your package only, which means you won't have to pay extra for shipping excessively bulky items. But do take note that the total weight of consolidated shipments cannot exceed the limit of 20lbs.
We also like that there is free consolidation and repacking, so you can buy as many items as you like without worrying about inflated delivery charges. However, note that your items will only be held for a maximum of 30 days.
For the bargain hunter, Buyandship Singapore has a list of sales that change weekly. You can find items from top brands like Kate Spade, Gap, Banana Republic and KitchenAid going for 50% off.
---
Be sure to save more by using the right credit card
If you like 10% cashback on your online shopping, the CIMB Visa Signature Card is the perfect card for you.
You'll need to spend at least S$800 to enjoy this upsized cashback rate (otherwise you'll learn the base rate of 0.2% cashback), and cashback is capped at S$20 per category per month (up to a total of S$100 per month), but you'll enjoy perks like no annual fees for life and access to deals and discounts at over 1,000 partner merchants.
| | |
| --- | --- |
| Category | Monthly Cashback Cap |
| Beauty & Wellness | S$20 |
| Online Shopping | S$20 |
| Groceries | S$20 |
| Pet Shops and Veterinary Services | S$20 |
| Cruises | S$20 |
| Total Monthly Cashback Cap | S$100 |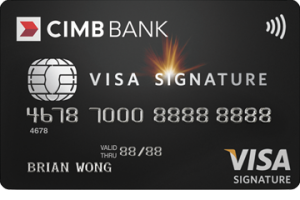 Read these next:
Will My Travel Insurance Cover Novel Coronavirus (COVID-19)?
Best Cashback Credit Cards In Singapore 2020
Citi Cash Back+ Card Review: 1.6% Cashback On All Spend
Best Line of Credit in Singapore 2020
Use These 6 Credit Cards To Pay For Your Grab Rides In 2020