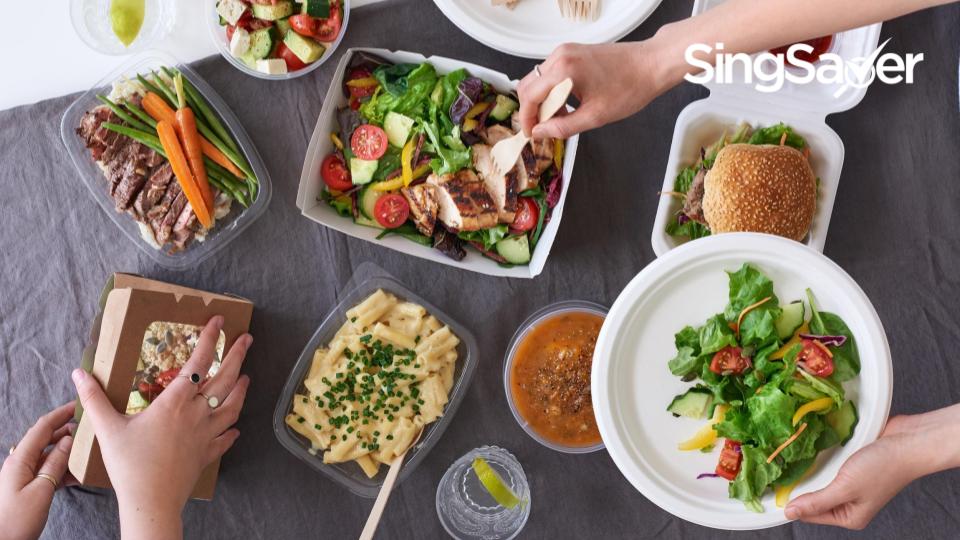 Ever feel like you're craving for a particular bowl of deliciousness, but for one reason or another, getting out of your office or home is difficult? Especially in the time of Coronavirus? We feel you.
To get around this sticky situation, we've tapped on an entire network of food delivery subscription services—thank you technology—that are both convenient and not as expensive as you may expect.
WIthout further ado, here's a comprehensive list of food delivery subscription services in Singapore, not just your regular suspects but also a few bonus ones (including one for the furbabies). This is a great time to grab a subscription, so you don't quite need to pause bingeing just because you aren't stepping out.
Last updated on 26 May 2020. Food delivery subscription services are subject to change without prior notice.
Table of contents:
Meals On Demand
Healthy Food Delivery
Other Food Delivery Options
Meals On Demand Subscription Services
Food Delivery Providers
Price
Number Of Deliveries
Deliveroo Plus
$14.90
Unlimited
GrabFood
$9.90
50 a month
Foodpanda
$3.99
$7.99
$9.99
5 a month
15 a month
50 a month + priority delivery
Deliveroo Plus: For all that your gut desires
Subscription price: $14.90 a month
Pros:
7-day free trial
Easy to use
Unlimited food deliveries for one price
Exclusive discounts and offers
Cons:
There isn't a rebate or point system
Only applies for orders $18 and above, or a surcharge will be applied
Slightly more expensive than its competitors
As simple as it gets, pay a monthly flat rate to get your food delivered all day, every day for every meal. Deliveroo Plus offers you an unlimited amount of food deliveries a month, ensuring that you never go hungry regardless of where you are. Only catch is you've got to order at least $10 worth of food (small problem if you're always over-ordering like us), or face a surcharge.
Pro-tip: As they are a little more expensive, you might want to give their 7-day free trial a shot before committing.
GrabFood: Food for every mood
Subscription Price: $9.90 a month. Currently paused.
Pros:
Gets you a fixed 50 free deliveries a month
Automatically renewed monthly, renewal reminder email will be sent 2 days in advance
Earn GrabRewards points that can be used to exchange for vouchers
Cons:
Minimum order of $10 and above, or a surcharge will be applied
If you're into money hacks and getting the best bang for your buck, then you should consider GrabFood's subscription plan. Apart from offering subscribers 50 free delivery vouchers a month, every dollar spent on your food order is eligible for GrabRewards points. This means that apart from getting your favourite meal delivered, you get to earn GrabRewards points that can be used to exchange for vouchers and free transport!
Foodpanda: For those sitting on the fence
Subscription Price: From $3.99 a month. Currently paused.
Pros:
Wide range of options
Food delivery subscription comes in tiers
Valid for food delivery and groceries
Cons:
There isn't a rebate or point system
Unless you get the highest subscription plan, you don't enjoy any other benefits
Whether it's 5, 15 or 50 deliveries a month, it's all up to you. The only one to offer a tiered subscription plan, Foodpanda is great for those who do not use delivery services often or are on the fence about it. Considering that the cost of a single Foodpanda delivery would set you back by $2.99 or $3.49, paying $3.99 a month for 5 deliveries is a steal.
Save even more on your next food delivery with promo codes!
Healthy Food Delivery Subscription Services
Healthy Food Delivery Providers
Price
Delivery Fee
AMGD
From $12
Free if more than 2 meals delivered
$2.50 if only 1 meal delivered
Additional $1.50 if delivery address is at Marina Bay, CBD, Financial Districts and Orchard Road (with ERP gantries into town)
Lean Bento
From $12.75
Delivery included
Yolo
From $13.90
Free delivery if on full day meal plan< br> $3.50 per delivery if on half day meal plan
AMGD: Real food only
Subscription Price: Depending on meal plan, prices start from $12 per meal.
Pros:
Doorstep delivery is included (if you deliver 2 or more AMGD boxes at a go)
Each meal comes with a nutrition breakdown
Wide range of meal options
Cons:
No appetisers, drinks or dessert options on the menu
Doorstep delivery at an additional charge of $2.50, if you order 1 bowl or require concierge delivery
Additional doorstep delivery charge of $1.50 if you delivery address is at Marina Bay, CBD, Financial Districts and Orchard Road (with ERP gantries into town)
No frills, just pretty awesome, real food. With more than 30 options to choose from at any given time, it's not difficult to find something hearty yet healthy to fill the tummy from AMGD. They offer options that include low fat, high protein, high carb and, recently, special bowls to boost immunity. For those who are budget-conscious but want to give AMGD a try, they currently have promotions for selected bowls on their site.
Lean Bento: Halal-certified healthy bentos
Subscription Price: Depending on meal plan, prices start from $12.75 per meal.
Pros:
Halal certified bentos include dessert, all of which change daily
Doorstep delivery is included
Flexibility as meal plans have a 30-calendar day validity
Each bento comes with a nutrition breakdown
Menu changes daily
Cons:
Wholly Asian-inspired menu
Slightly more expensive than its competitors
Thinking of getting your health in check, but don't have the time to meal prep? Well, that's where Lean Bento comes in. These Bento bowls aren't just visually appealing (aka Instagram-worthy) but also delicious and pack a nutritious punch. Lean Bento's menu changes daily, you get to choose between petite or premium, both of which come with a dessert. On average, each petite serving hovers around 350kcals, 20g of protein and 12g of fibre, while each premium serving hovers around 600kcals, 40g of protein and 20g of fibre.
Yolo: You Only Live Once (so eat right!)
Subscription Price: Depending on meal plan, prices start from $13.95 per meal.
Pros:
Goal focused—weight-loss or wellness
Save 40% off when you collect your meal plan directly from the store
Menu changes daily
Each bowl comes with a full macronutrients and calorie breakdown
Cons:
Doorstep delivery is an additional charge of $3.50/day if you are on the half day meal plan
Slightly expensive
Yes, that Yolo place with the healthy grain bowls in the CBD area has recently launched a meal plan subscription service. What sets theirs apart is that their meals are highly goal-specific, either to maintain wellness or for weight loss. By picking either one, you'll be given a meal plan, which includes 2 full meals and a snack that would fit within your daily recommended calorie intake. For those who aren't sure just how many calories they should be consuming, Yolo's website has a pretty comprehensive table that you can refer to.
Other Food Delivery Subscription Services
Other Food Delivery Providers
Price
Delivery Fee
LiveUp
$5.99 a month
$59.90 a year
Depending on order
Free delivery if more than $40 spent on RedMart
Moby's Pet Shop
Free
Free delivery above $39
LiveUp (Lazada, RedMart, etc.): For most needs
Subscription Price: $5.99 for a monthly membership and $59.90 for an annual membership ($4.99 a month). Currently paused.
Pros:
LiveUp discount and privileges applicable at 9 merchants that span different categories (lifestyle items, groceries, food delivery, transport, travel and entertainment)
Saves you more than a pretty penny and a lot of time if you regularly use their services
Exclusive promotions, 4% rebate and low minimum order ($40) to qualify for free delivery on RedMart
Cons:
Slightly high cost for an online membership
There is a $50 monthly cap on LazMall and RedMart rebate
LiveUp has been around for a couple of years now and the only comprehensive subscription service membership on this list that includes more than one merchant. If you haven't heard of it, it gives you exclusive discounts, rebates and privileges when you shop at Lazada, RedMart, Grab, GrabFood, Chope, Sistic, Agoda, storytel and anywhr. Perfect if you pretty much live online, want to earn rebates while doing so and use the services of the merchants regularly (else it wouldn't be worth the subscription price).
Subscription Price: Free
Pros:
MOBY'SAVES is free and if you subscribe to it, prices for your items are cheaper
Competitive prices
Need not worry about forgetting to order food or basic necessities on time
Free doorstep delivery for all orders above $39
Cons:
Delivery times are slightly unreliable
Does not offer as much variety in terms of products when compared to other online pet shops
Yes, dogs, cats and small animals also have a subscription service—of sorts. Local online pet shop Moby's Pet Shop offers pawrents a repeat buying and delivery subscription service named MOBY'SAVES. This free subscription service gives you exclusive discounts (up to 60% of retail price), ensures your pet's essentials are delivered at your chosen interval (1, 4, 8, 12 weeks) without any additional hassle. To sweeten the deal, you have the flexibility to amend or cancel your order at any time with no additional charges.
---
To save even more cash on your online spending, use the correct credit card. Compare and apply for the best shopping credit card with SingSaver's simple-to-use comparison tool and get rewarded today.
Read these next:
10 Prudent Things You Can Do With Your Travel Fund If COVID-19 Has Derailed Your Trip
Will My Travel Insurance Cover Novel Coronavirus (COVID-19)?
RedMart Promo Codes and Vouchers
Food Delivery Promo Codes 2020: GrabFood, Deliveroo, Foodpanda, WhyQ
Which Online Grocery In Singapore Delivers The Biggest Savings?
---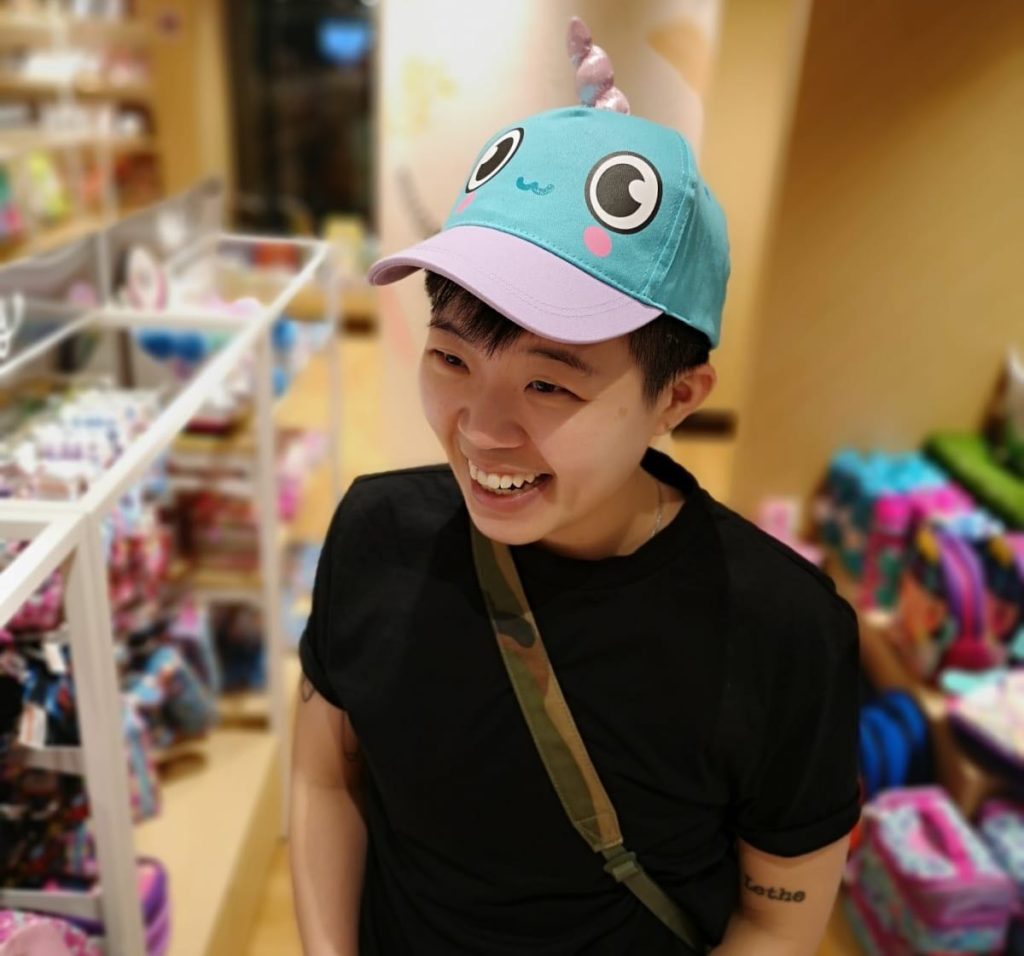 By Geralyne Ong
A lover of gin and all things Nigella Lawson, Geralyne's a big believer of #Adulting. She spends her leisure time serving fur-babies and doing as many mountain climbers and kettlebell swings as she possibly can.
---