Shop from local Singaporean brands online and save with these promo codes!
There's a special sense of pride when you come across something unique with a "Made in Singapore" label. The affordable — or free! — shipping rates certainly help, and you can get a good deal with the right credit card for shopping.
We hunt down the local Singaporean brands that carry merchandise worth your hard-earned cash, and with promo codes to soften the sting when you hit the checkout button.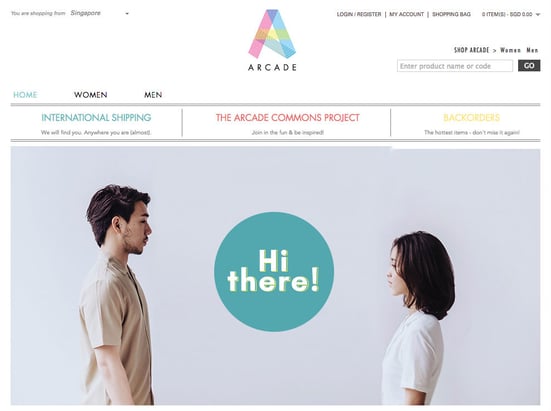 The look and feel of the A for Arcade online store is unabashedly hipster, but that doesn't mean you should only shop there if that's your style aesthetic. Pieces are very versatile, such as a vintage-inspired yellow midi dress that could be styled as classic or post-modern. It's easy to find something your closet absolutely needs — even if you're a bridesmaid. (They really do have a category just for bridesmaids!)
Promo Code:
Have a DBS credit card? Enter "afadbs10" for 10% off until 31 December 2017.
If you like your accessories of impeccable quality, House of Sheens carries a collection of bags and shoes made of luxury leather. Their roomy calfskin travel totes and multi-coloured snakeskin ballet flats are easy to incorporate into your every-day wardrobe, while lush python-skin clutches adorned with a silver spider (yes, really) up the ante for a night out.
Promo Code:
First-time buyers get 10% off when you sign up for their mailing list. Or enter promo code "KICKSTART15" for 15% off until 31 May 2017.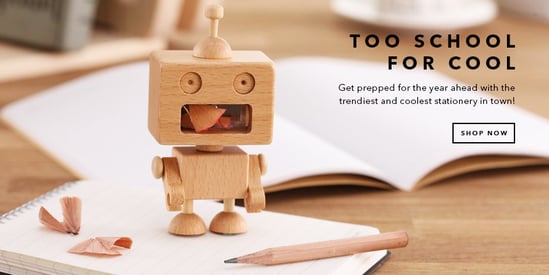 The sheer range of merchandise aside — we can browse for hours — the nice thing about shopping at Naiise is the strong local flavor that characterises the stuff they carry. Where else can you get an oversized pandan chiffon cake cushion (adorable!) or nasi lemak tea (hmm…)?
Promo Code:
If you have an OCBC credit or debit card, enjoy 8% off when you enter "OCBC<first six digits of your card number>" at checkout. Offer expires 31 March 2018. We suggest the OCBC Frank Card so you can get 6% cash rebate off your online purchases.
Few do chinoiserie chic like Scene Shang, which is best exemplified by their trademark Shang System range of furniture. Maybe your home can't accommodate a Ming Dynasty-inspired cabinet, but surely there's space for pretty home wares, such as patterned mugs designed like the ubiquitous thermal flasks of yore.
Promo Code:
Have a UOB credit card? Enter "UOBXSS30" for 30% off home wares until 30 June 2017.
Playful and whimsical necklaces that combine cute shapes with bright colours in contemporary styles are what this accessories brand is known for. The necklaces are handmade, so you can put in a request for customising the colour of the beads or length of the necklace.
Promo Code:
Have a UOB credit card? Enter "UOB<first six digits of your card number>" to enjoy 10% until 31 December 2017.
Read This Next:
8 Things You Can Buy with a $100 Takashimaya Voucher
Best Credit Cards for Online Shopping in Singapore
---

By Alexa Fang
Alexa is a pop-culture vulture. She lives to read, write and travel, and decided long ago that life is stranger than fiction. When she's having croissant, she thinks in French. "31 Rue Cambon" is her favourite address, and she believes that money one enjoyed spending is never money wasted.
---