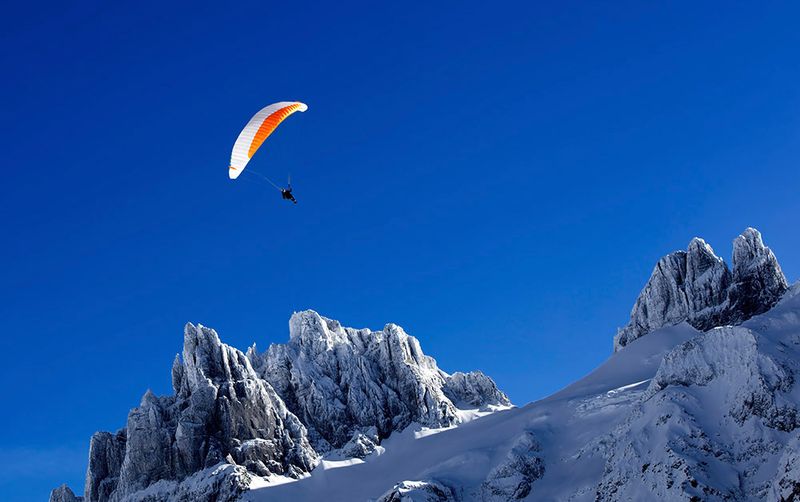 Attention adventure seekers: Are you buying the right travel insurance plan that covers all of your needs?
"Great things don't come from comfort zones" – Roy Bennett As an adventure seeker, you're always on the lookout for new experiences as a way to break out of your comfort zone, to get the adrenaline going. Such experiences may or may not come in the form of travel, but when it does, it's imperative that you don't take risks here. Safety and peace of mind must not be compromised. So whether you plan on sky diving or bungee jumping, make sure that you're not just insured – you're
well
insured. When it comes to
travel insurance
, note that you can opt to buy single trip plans, family plans, or annual plans. In this article, we will be touching on some of the best travel insurance in Singapore for single trip coverage.

Tip #1: Buy Your Travel Insurance In Advance
Ideally, the best time to purchase travel insurance is 30 to 60 days before your trip. This is because some insurers may not insure you if you purchase any policy too close to the start of your trip. Also, this means you will have the luxury of time to compare and find a policy that is best suited for you. If you have a specific budget or coverage in mind, use a free comparison tool to compare rates between the top insurers. In fact, you can start comparing travel insurance plans now on
SingSaver.

Tip #2: Make Sure You Get The Coverage You Need
While the next natural thing to do is to compare the prices of the policies, it is important to check what the insurance plan covers first. After all, if you're going to be insured, be insured properly land thoroughly. Ask yourself: What coverage do I need? And remember: Coverage first, price second. As a thrill seeker, you're most likely to go for "independent international trips". Your itinerary is likely to include extreme sports or riskier activities such as sky diving or parachuting. What you should consider is a plan that offers higher medical coverage. The truth is, you have a higher chance of getting injured than someone who's on a spa vacation. It's best to be prepared. If you are on an impromptu trip and are flying budget, you might also want to go for a policy with high coverage for cancellation of flights, and loss/damage of baggage. For your benefit, we've made a few comparisons below:
| | | | | |
| --- | --- | --- | --- | --- |
| Insurer | Medical Coverage (Overseas) | Cancellation Coverage (Before Departure) | Loss/Damage of Bags or Belongings | Price* (Adult) |
| FWD Premium (ASEAN) | S$200,000 | S$7,500 | S$3,000 | S$9.75 |
| FWD Business (ASEAN) | S$500,000 | S$10,000 | S$5,000 | S$14.25 |
| Allianz Global Assistance Bronze Plan – ASEAN | S$400,000 | S$10,000 | S$3,500 | S$15.07 |
| MSIG Standard Plan (Area A) | S$250,000 | S$5,000 | S$3,000 | S$16.00 |
| AXA Essential Plan (Regional) | S$300,000 | S$6,000 | S$5,000 | S$16.10 |
| AMEX My VoyageGuard Essential (Southeast Asia) | S$500,000 | S$5,000 | S$3,500 | S$16.25 |
*The premiums reflected here are discounted from the original and are SingSaver exclusive. These promos may change at any time, please refer to our travel insurance comparison table
for the most updated figures.
The main highlights of these plans include:
Trip cancellation (before departure)
Overseas medical and accidental treatment expenses
Post-trip medical expense
Loss and/or damage of Bags and Belongings(including laptops and mobile phones)
Terrorism threat cover
Coverage for leisure activities
If you need extra or special protection – like sports equipment protector or pet care – you may want to consider add-ons.

Tip #3: Take Note of Special Clauses and Exclusions
Last but not least, there are certain things to be mindful of when buying insurance, and after purchasing the policy you need. Do take note that certain extreme sports, unless otherwise mentioned, may not be included in your coverage. In addition, when participating in recreational and sports activities, ensure that those that are managed by a licensed commercial operator and that you follow the rules and safety procedures (including wearing appropriate safety equipment) that the operator requires or recommends. This could determine whether or not you'd be eligible for coverage.
Read more: 10 Tips To Buying The Right Travel Insurance in Singapore
Compare and apply for the best travel insurance plans on SingSaver
As you plan your epic holiday, it's worth asking yourself the above questions. Remember the cheapest travel insurance plan is not always the best policy. Rather, compare and apply for the travel insurance that best fits your need. And though it can take a little time, always read the fine print (terms and conditions) carefully! At
SingSaver
, we offer a free and easy one-stop service that
compares all the travel insurance promotions on the market.

---
Protected up to specified limits by SDIC
.
Note: This is only product information provided. You may wish to seek advice from a qualified adviser before buying the product. If you choose not to seek advice from a qualified adviser, you should consider whether the product is suitable for you. Buying an insurance product that are not suitable for you may impact your ability to finance your future healthcare needs.
If you decide that the policy is not suitable after purchasing the policy, you may terminate the policy in accordance with the free-look provision, if any, and the insurer may recover from you any expense incurred by the insurer in underwriting the policy.
---
---

By Alexa Fang
Alexa is a pop-culture vulture. She lives to read, write and travel, and decided long ago that life is stranger than fiction. When she's having croissant, she thinks in French. "31 Rue Cambon" is her favourite address, and she believes that money one enjoyed spending is never money wasted.
---