Think you tried and seen everything that the world has to offer? Maybe not! Here are some novel experiences to try overseas!
Best Travel Insurance: TIQ Travel Insurance | MSIG TravelEasy | Allianz Travel Insurance | Ergo TravelProtect | Singlife Travel Insurance | Sompo Travel Insurance | Tokio Marine Travel Insurance | Allied World Travel Insurance | Starr Travel Insurance | FWD Travel Insurance | AIG Travel Guard
One of the best things about travelling is getting to explore new countries and learning about different cultures. It also means being able to spend quality time with your loved ones in a foreign place.
But if you're very used to planning safe itineraries that don't challenge your comfort zone, then I'm afraid you're missing out! From getting up close and personal with sharks to visiting the demilitarised zone in Korea, here are some extraordinary experiences to add to your bucket list, or inspire your next travel plan!
Table of contents:
Read these next:
Best Travel Insurance Plans And Promotions In Singapore
Where to Travel in 2023: 7 Best Countries to Visit
10 Tips to Keep The Friendship Alive On Group & Graduation Trips
Long Weekend Getaways From Singapore in Budget
Cheapest Flights to Popular Destinations
---
1. Hop on the Hogwarts Express in Scotland​
Source: West Coast Railways
Hands up if you're a fan of Harry Potter — let's be real, who isn't? Also known as the Jacobite Steam Train, the Hogwarts Express lets you live out your fantasy of being starred in a Harry Potter movie because this style of the train was used in the movies as the literal Hogwarts Express!
Cruising you through some iconic Harry Potter filming locations like the well-known Glenfinnan Viaduct, this one-of-a-kind steam train lets you enjoy the picturesque views of Scotland. Starting from Ben Nevis, you'll pass through the Manland railway station Arisaig, through Glenfinnan Viaduct, and finally arrive at Loch Nevis. The whole journey spans over 135km and last for about 1h 40 mins for one way.
Tickets start from GBP$57 (~S$95) for a standard adult return ticket. If you want a more lavish experience, you can purchase a first-class ticket for GBP$89 (~S$145). Here are the dates available:
Morning service — 3rd April to 27th October 2023 (open from Mon to Sun)
Afternoon service — 1st May to 29th September 2023 (open from Mon to Sun)
Address: Multiple pick-up points available
Opening hours: 10.15am (earliest service) to 6.52pm (latest service)
Website
Read these next:
Best 6 Credit Cards For Overseas Spending
Cash Vs Credit Card Vs Multicurrency Card For Travelling
HSBC TravelOne Credit Card Review
Citi Rewards Card Review
UOB Lady's Card & UOB Lady's Solitaire Card Review (2023)
---
2. Visit the DMZ in Korea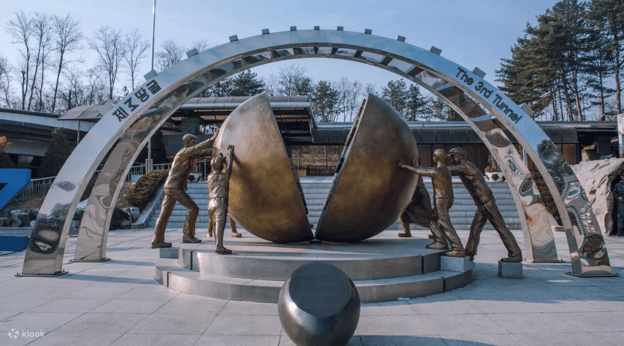 Source: Klook
It's not every day that you'll get to visit the demilitarised zone (DMZ) between South and North Korea. But of course, you'll need to book a tour with a certified guide in order to access it, as you can't just wander into the area alone.
You can easily find half-day or full-day tours on websites like Klook and Traveloka, offering different packages and places of interest. Some of the more common places that you'll get to visit include Imjingak Park, the Freedom Bridge, the Third Infiltration Tunnel, a secret tunnel built by North Koreans for military infiltration, and the DMZ Exhibition Hall. You can even take a peek into North Korea through the binoculars at the top of Dora Observatory!
Tickets start from about S$36 on Klook for a half-day tour.
Whether you're a hardcore history student or not, this tour is definitely an interesting one, as the guided tours and informative exhibits allow visitors to gain insights into the history, politics, and ongoing tensions between North and South Korea.
---
3. Take an Alpine Coaster in Switzerland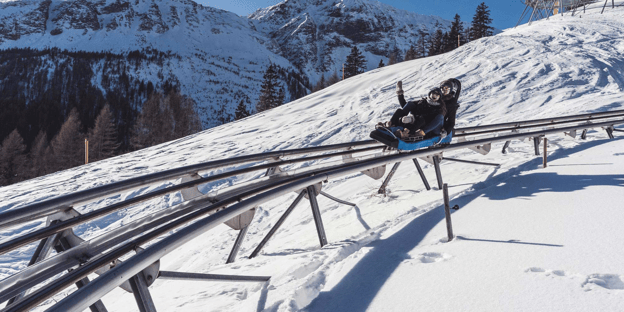 Source: Pradaschier
Also known as mountain coasters, Toboggan run or Rodelbahn, Mountain coasters zip you through exhilarating tracks, all while enjoying the breathtaking views of Switzerland. Expect sharp turns and drops similar to conventional rollercoasters, as they provide an unmatched and unforgettable experience for adrenaline enthusiasts and nature lovers alike.
But if you're not much of a daredevil, fret not. You'll get to control your own speed, so that's a plus point if you're terribly afraid of going too fast. Conversely, if you want to go at breakneck speed, be strategic about it and avoid going behind an elderly or a parent with a toddler — chances are they will go slow and force you to go slow too.
Some of the more famous ones include Churwalden Pradaschier. Standing at 1,750m above sea level and boasting 31 curves, it is the longest alpine coaster in Switzerland which spans over 3km long. Going up to 40km/hr, the whole ride takes about 5 to 7 minutes, and it costs about CHF $29.50 (~S$44) per person.
Do take note of the opening dates, though, as most of them are only open during summer and winter.
Read these next:
Best Travel Insurance Singapore 2023 (With COVID-19 Coverage)
Best Travel Insurance Plans And Promotions In Singapore
Travel Insurance Guide: Five Things All Travellers Must Know
6 Best Travel Insurance in Singapore for Different Needs (2023)
11 Things You Didn't Know You Can Claim From Your Travel Insurance
---
4. Watch the Northern Lights in a Glass Igloo in Finland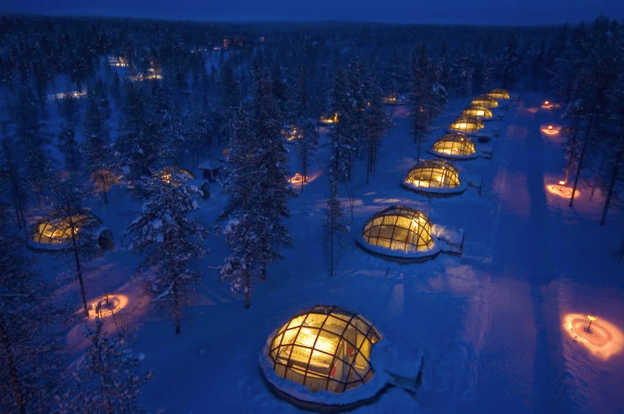 Source: Booking.com
Seeing the Northern Lights up close has got to be one of the most surreal and enchanting experiences you'll ever experience in your lifetime, and even more so romantic if you're there with your significant other. But what's even better than that? Watching it from your own glass igloo accommodation!
There are many glass igloos available to stay in Finland, giving you an experience of a lifetime. The glass ceilings give you incredible unblocked views of the whole spectacle while being in the comfort of your own space provides a cosy vantage point to witness it in all its beauty.
One of the more well-known glass igloos is the Kakslauttanen Arctic Resort which costs about S$920 for a room that sleeps three.
---
5. Go shark cage diving in Cape Town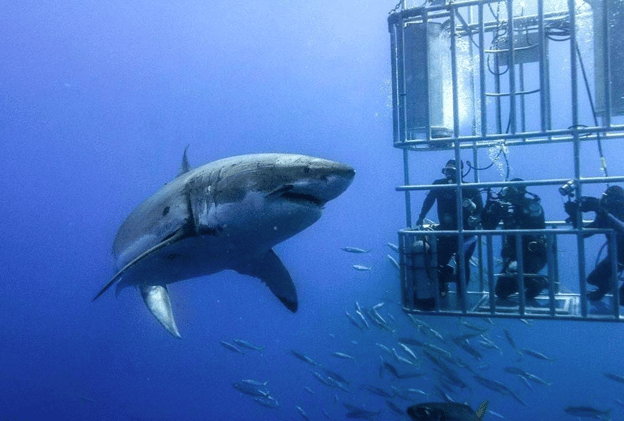 Source: Waterfront Helicopter Tours
If getting up close and personal with South Africa's sharks is your idea of fun, be sure to include shark cage diving into your bucket list! The good news is that you don't need any diving experience for this.
Cape Town offers a range of shark cage diving packages, but they don't come cheap, starting from about S$154 per person. You'll be out at sea for about 2 to 4 hours, depending on the package, as you learn all about marine life and sharks from your shark expert. After which, you'll be lowered into the sea to see the majestic creatures up close, of course in the safety of the cage. This usually lasts for about 20 minutes.
These packages usually include breakfast, lunch, as well as light refreshments on board if you feel peckish.
---
6. Try heliskiing in Canada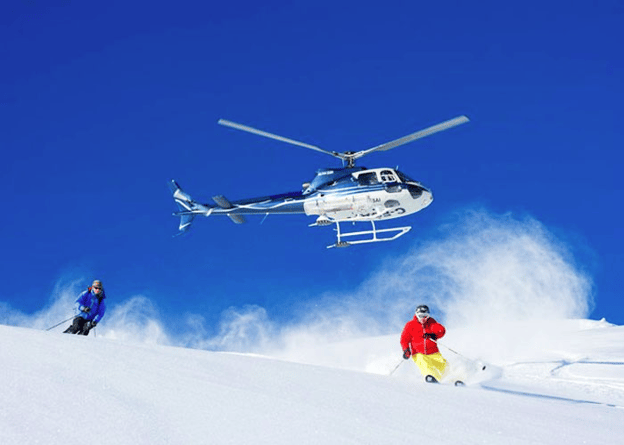 Source: Heliski.com
Skiing is one thing, but have you tried heliskiing before? It's essentially similar to skiing, but instead of taking a skylift to the top of the mountain, you'll be transported by a helicopter! And if it requires a helicopter, just imagine how high up you are!
Admire the snow-capped mountains on a thrilling helicopter ride that doesn't come by every day. The experience is already going to be magical by itself.
Once you're up there, you'll get access to powdery terrains and lush snow to ski away. Some of the popular places include The Revelstoke, where it's known for its long runs and deep snow. Alternatively, you can also check out the Kootenay region and the Coast Mountains. They don't come cheap though, as a classic 3-day tour might cost you around CAD$6,500 (~S$6,470).
Great for adrenaline junkies, heliskiing allows you to experience skiing in a whole new way!
Read more:
Multi-Currency Card vs Credit Card vs Cash For Travelling Overseas
Should You Pay in SGD With Your Credit Card Abroad?
---
7. Go Zip-cycling in Phillipines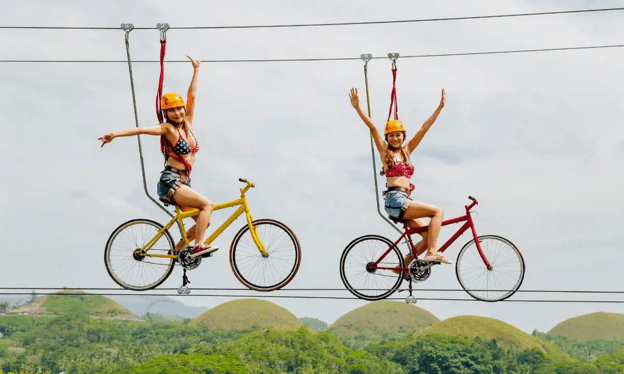 Source: Traveloka
You've heard of zip-lining and you've definitely heard of cycling — but what happens when you combine the two? You'll get zip-cycling!
Head over to the Rush Bike Zip at Bohol's Chocolate Hills Adventure Park, where it's the only bike zipline in the Philippines! You'll ride a bicycle that sits atop a trapeze wire, akin to a circus performer, if you may. The trapeze wire is about 225m long, and you'll be suspended 150 feet above the ground.
Don't worry if you don't know how to cycle, because you won't have to balance on this one. The extended metal frame is fixed to the overhead cable wires, so you'll just need to pedal to get you moving across.
You can purchase the 5-in-1 Chocolate Hills Adventure Park tonight for PHP$1,100 (S$26.50), which includes zip-cycling, the Tarzan Swing, "The Wave Runner" Surf Zipline and the Tree Top Rope Challenges.
Address: Q5R5+54X, Loay Interior Road, Batuan, Bohol, Philippines
Contact: +63 947 250 9046
Opening hours: Daily 8.30am to 5.30pm
Website
Read also: Best Travel Insurance Singapore for Adventure Seekers
---
BONUS: Visit The Robot Restaurant in Tokyo (Currently unavailable)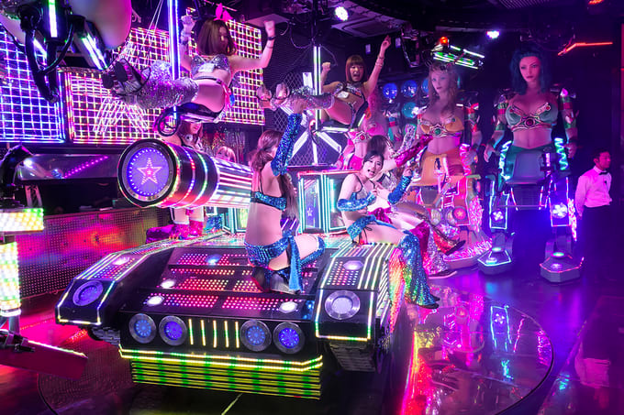 Source: Klook
If you're lacking some bizarre in your life, I'm sure The Robot Restaurant will be able to fill in the gaps. It's actually not your average restaurant — the highlight of the place is a spectacular show where you'll witness a futuristic spectacle of robots, machinery and LED lights right before your very eyes.
Expect the unexpected. From bikini-clad women on robots fighting to a display of aeroplanes and vehicles you'll see in Transformers, and even a special appearance of the Grinch, The Bot Restaurant gives you the ultimate experience of pure randomness.
You'll be seated along the aisles, akin to a runway show, and you'll get to order food and drinks while watching the show. But we recommend not to as your eyes will be glued to the performance that you'll hardly want to touch your food.
The ticket costs about JPY $8,000, which is about S$77.80. However, the restaurant is closed due to the pandemic for the time being. But with travel restrictions being close to none, let's hope it reopens soon!
Address: Japan, 〒160-0021 Tokyo, Shinjuku City, Kabukicho, 1 Chome−7−7 B1F
Contact: +81 3-3200-5500
---
Conclusion
Hands up if you tried any of these activities at least once! If not, this is your sign to plan your next vacation around these novel experiences!
Though these activities and experiences are generally quite safe, you should still ensure you purchase the right travel insurance to safeguard against any unforseen circumstances. Even if it's just a minor fall, at least you'd be able to see the doctor in peace knowing that your expenses are covered for.
Here are the best travel insurance plans that we offer, so do compare the rates and choose one that suits your needs!
Read these next:
International Travel Checklist 2023
Beautiful Places & Beach Destinations in Asia
20 Travel Tips That Every Solo Traveller Should Know
8 Best Travel Tips for 2023: Budgeting, Safety, Hacks
10 Most Affordable Holiday Destinations From Singapore
10 Overseas Accommodation Safety Tips For Solo