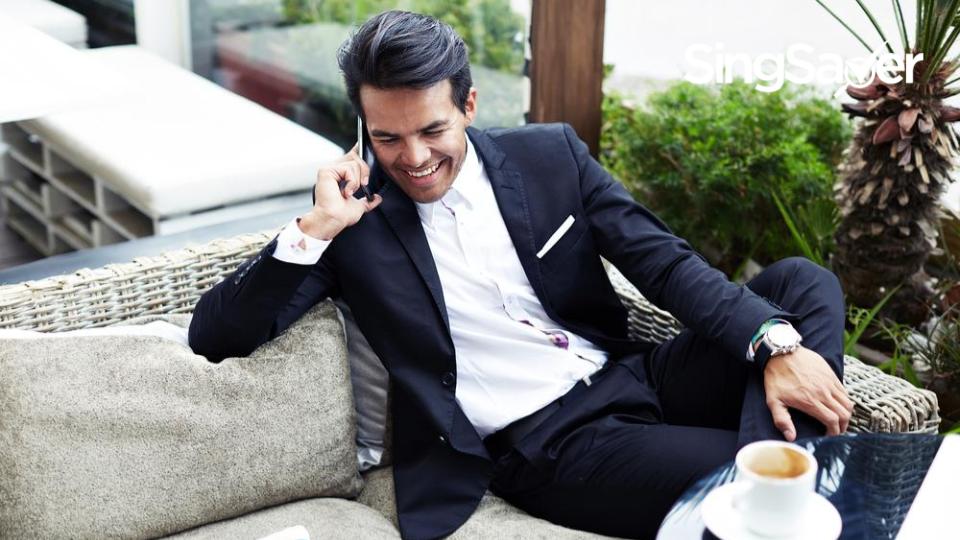 The qualification requirements for private banking programmes might be sky-high, but so are the perks afforded to clients. These are some of the very best that banks in Singapore have to offer.
There's priority banking, and then there's private banking. To say that the latter is a step up from the former is an understatement, with qualification requirements comprising seven-digit cash deposits, investments, or insurance policy purchases.
Often, you'd have to hold Accredited Investor status as well.
However, with stratospheric qualification requirements come perks that promise to put you on cloud nine. Private banking clients are the bank's VVIPs and who in their right mind wouldn't want to pull out all the stops to retain their highest-value customers?
'Bespoke' is the name of the game here, rather than simply doling out a truckload of expensive goodies. After all, private banking clients are ultra-high-net-worth individuals who can afford more than their fair share of luxury goods.
With that said, take a gander at six of the best perks that you get to enjoy as a private banking client in Singapore.
Complimentary airport limousine transfers and lounge access
These two benefits might not scream 'luxurious', but they're essential to improving the quality of your travel experience. This rings especially true for private banking clients who would be travelling a fair bit for both business and leisure.
Knowing that you'll have a free and comfortable ride to and from the airport at any time of the day will calm frazzled nerves after hours at work.
The best part is that there are no strings attached, apart from the number of complimentary trips that you're granted per year. All you need to do is book in advance.
Contrast this with credit cards, where even premium ones have been paring back airport limousine transfer benefits ever since 2019. It's no doubt a simple benefit, but one that'll come in handy often.
Then there's unlimited airport lounge access, which grants privacy and comfort before a flight. Changi Airport's terminals are packed with comfortable waiting areas, but nothing beats a space away from prying eyes that has food, showers, and power outlets aplenty.
However, each bank works with a different airport lounge access programme, so make sure you have a backup plan.
For DBS, it has taken things one step further. The Singaporean bank has an airport lounge for its private banking clients at Changi Airport Terminal 3 dubbed the DBS Asia Treasures Lounge.
Along with the usual airport lounge perks, you can also exchange your money for foreign currency and have the notes delivered to you while you're in the lounge.
And if you're wondering, yes, there's indeed a DBS ATM located within the lounge.
Which banks offer both of these perks?
DBS, Maybank, and Standard Chartered. Other private banking programmes out there offer either lifestyle benefit, but not both in tandem.
24/7 concierge service
Restaurants that are booked out months in advance, concert tickets that only the speediest of hands and Internet services can get to, and attractions that constantly see snaking queues. These are irritating speed bumps in any vacation, especially ones where you're celebrating a special occasion.
Fortunately, the 24/7 concierge service that certain private banking programmes have will easily cut through all that red tape. In fact, they'll gladly provide recommendations regarding flights and hotels depending on your desired destination and length of stay.
The cherry on top would be that everything will be booked for you thereafter. How's that for convenience?
Several private banking concierge services out there provide additional value-added services. Take HSBC Jade for example, where its concierge service is provided by the Ten Lifestyle Group. If you'd like a table at the hottest restaurants in town (metaphorically), consider that a done deal.
Furthermore, their staff members will provide personalised dining recommendations.
Ditto for concerts, sporting events, or shows. Not only will you get the seats you want, HSBC Jade's concierge will go above and beyond to recommend VIP hospitality options. You'll also get notifications from the concierge team when your favourite artists are going on tour.
To top things off, you'll receive discounts for luxury goods and preferential rates for hotel room bookings.
Which banks offer both of these perks?
DBS, HSBC, Maybank, Standard Chartered, and UOB.
Full overseas education support
This perk isn't luxurious at all, but it's a lifesaver for parents who're exploring overseas education options for their children. Sussing out appropriate academic programmes in Singapore is already time-consuming, let alone overseas ones.
Don't forget the insane amount of administrative work to ensure that your child transitions smoothly studying in another country.
Among the many services provided as part of this full overseas education support package includes complimentary consultations to determine the best programmes for your child.
Additionally, you can look forward to school tours and language courses to fully prepare your child for several years living and studying abroad.
There are monetary benefits as well, such as preferential foreign exchange rates, telegraphic transfer or demand draft fee waivers, and emergency cash support.
However, this isn't a perk that's offered by every priority banking programme in Singapore due to how niche it is. On the bright side, the ones that do offer this service ensure that it's comprehensive and well thought out.
Which banks offer both of these perks?
DBS, HSBC, and UOB. For HSBC, you'll need to enroll your spouse or child as a HSBC Premier member to take advantage of the overseas education support service. This is complimentary for HSBC Jade members, so fret not.
Easier access to exclusive credit cards (leading to even more perks)
Everyone knows that credit cards come with a set of perks, from discounts at dining establishments to airport lounge access. Naturally, you stand to receive better benefits from cards that have higher income requirements.
So it goes without saying that credit cards offered on an invitation-only basis serve up the best perks.
Think one-for-one hotel nights and receiving a second Business/First Class ticket free whenever you purchase one. Although prospective customers have to wait for banks to approach them in order to sign up for these top-of-the-line credit cards, private banking clients can easily request for them through their Relationship Managers.
Take the UOB Reserve Card for instance. One of its four qualification requirements would be participation in its private banking programme, UOB Privilege Reserve.
In return, you receive unlimited visits to Priority Pass airport lounges, access to the Sentosa Golf Club, elite status at several hotel chains, and more.
Private banking programmes pack lifestyle benefits that are impressive on their own. Throw in exclusive credit cards into the mix and you're guaranteed to be well taken care of, no matter where you're travelling to and what activity you're participating in.
Did we mention that you also receive the benefits of the card's Mastercard or Visa tier?
Which banks offer both of these perks?
Citibank, DBS, OCBC, and UOB.
Private banking spaces
It's common for banks to have priority banking centres for their priority banking customers. These allow priority banking clients to meet with their Relationship Managers in greater privacy and complete their banking activities quicker.
However, private banking clients have their own dedicated areas too.
These dedicated private banking spaces are often located within the bank's headquarters or their flagship priority banking centre. The OCBC Premier Private Client Centre would be an example of the former and the Citigold/Citigold Private Client Centre in the Citi Wealth Hub highlights the latter.
Space is at a premium in Singapore, so having a dedicated area just for private banking clients will really put them at ease when seeking wealth management advice or even just performing day-to-day banking activities.
These spaces are situated well away from the public and even priority banking customers, so you're guaranteed complete privacy and comfort.
Which banks offer both of these perks?
Citibank, DBS, Maybank, OCBC, and UOB.
VIP benefits at the bank's partners
Private banking clients are the bank's VVIP customers, so it stands to reason that they'll receive VIP benefits from the bank's partners too. However, the benefits depend on who the bank partners with, so each private banking programme can vary greatly here.
DBS for one, plays it safe, with VIP benefits available only at Marriott's International Luxury Brands line of hotels.
To be precise, these benefits include immigration fast passes, complimentary hotel nights, and hotel credits.
UOB on the other hand, grants its Privilege Reserve clients access to Opus by Prudential. It's the insurer's VIP programme for high-net-worth individuals that places a focus on wealth management and legacy planning. Through Opus, you'll receive access to better private healthcare services as well.
Finally, there's HSBC Jade, who partners with the Mandarin Oriental Hotel Group, Small Luxury Hotels of the World, Berry Bros & Rudd, and more.
The latter is Britain's oldest wine and spirits merchant, so you'll gain privileges like a complimentary case of wine, pre-launch access to certain wines, and discounts off the retailer's Own Selection range of wines.
Which banks offer both of these perks?
DBS, HSBC, and UOB.
In conclusion
Priority banking programmes are made for society's top 1%. Therefore, banks have to get creative with the perks offered to the men and women who can buy just about anything they desire.
The well-heeled in Singapore won't turn down an excellent dining or shopping deal, but it's no longer just about discounts and free gifts.
The benefits listed above afford private banking clients personalised experiences and greater privacy and comfort, no matter what they're doing.
Time is something that money definitely can't buy and the benefits of private banking programmes are a great way for clients to either save time or make the most out of whatever they have in their busy schedule.
---
Read these next:
7 Subtle Flexes That Show You're Really Wealthy In Singapore
Being Rich vs. Being Wealthy: What's The Difference?
A Full Guide To Priority Banking In Singapore (2021)
What Happens If My Partner And I Exceed The HDB BTO Income Ceiling?
The Ultimate Guide To Buying Stocks In Singapore (2021)