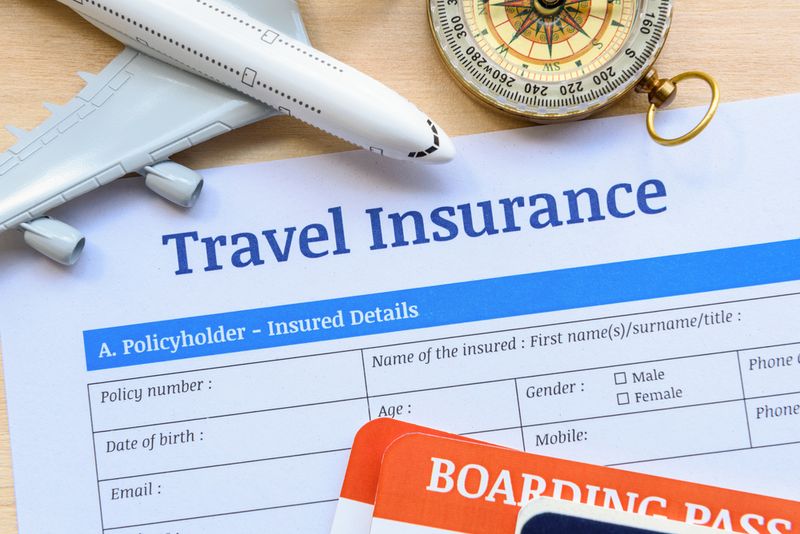 Travel insurance is such a necessity, especially during the pandemic. Between booking your flight ticket and boarding the plane, when is the right time to purchase travel insurance?
Having travel insurance during the pandemic is paramount, especially if you catch COVID-19 abroad. Other than that, it may also cover trip cancellations, baggage loss or damage, accidents, theft, and more.
But what if you already booked your ticket? Would it be too late to get travel insurance? When exactly is the best time to get travel insurance, anyway?
The best time to get travel insurance
The best time to get your travel insurance is right after you've booked your flight tickets. By doing so, you're maximising your travel insurance coverage timeline in case you need to cancel your trip before embarking on that flight. However, it's always good to double-check with your travel insurance policy's benefits to be sure.
Travel insurance is also extra handy when the money you shelled out for your trip is at risk. This includes non-refundable airfare tickets, cruise cancellation penalties, and such.
For travel insurance plans that cover pre-existing conditions, you must purchase this at a certain time frame, such as 14 days prior to your trip. A few insurers offer pre-existing medical coverage during travels, such as Tiq Travel Insurance or MSIG Travel Insurance. These plans may cover cancer, sleep apnea, and heart diseases.
Benefits of booking your travel insurance early:
Saves you the hassle from car rental woes. Car rental usually requires you to have insurance coverage, and the car rental excess from your travel insurance may save you some bucks.
Unforeseen travel cancellations will be covered
Benefit from a 'free-look' period in case you wish to cancel your travel insurance plan and get a premium refund
A better travel insurance coverage overall
When it's too late to get travel insurance
You wouldn't be able to purchase your travel insurance once you depart Singapore. And yes, your insurer has the right to trace the time of insurance application in relation to your flight timing in the event of a claim. Moreover, you'd miss out on trip cancellation benefits if you purchase it on the last day or two.
So, don't wait until the final hour to purchase your travel insurance. Get your travel insurance at least before midnight of your departure date to be good to go.
Can you purchase travel insurance during your trip?
Unfortunately, most insurance companies will generally not provide you a travel insurance policy once you're on your trip.
Can you extend your travel insurance coverage while you're abroad?
Most insurers provide coverage extension during your trip, but they will base it on the event that caused the need for it. It ultimately boils down to the conditions of your insurer. Some may extend your policy for a higher premium fee.
AIG Travel Guard Direct, for instance, has a policy period extension for a maximum of three days if you encounter circumstances beyond your control, such as an injury or illness that prevents you from travelling, adverse weather conditions, or an unexpected strike. This applies under one condition – you have to make every effort to get back to Singapore at the first available opportunity.
AIG Travel Guard Promotion: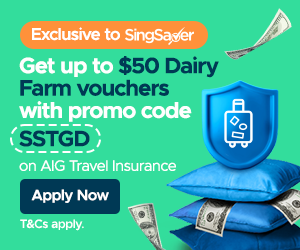 Receive up to S$50 worth of Dairyfarm evouchers when you use the promo code SSTGD. Valid till 30 Jun 2022. T&Cs apply.
Get S$30 worth of Dairyfarm vouchers when you apply for a min. premium of S$100 and get S$50 worth of Dairyfarm vouchers when you apply for a min. premium of S$150.
Plus, enjoy an additional S$10 Cash via PayNow on top of the existing promotion. Valid till 26 June 2022. T&Cs apply
How to find the best travel insurance?
Well, you can comb through each Singapore travel insurance website and gauge the best prices on their platforms yourself. However, you'd potentially miss out on fantastic promos with this tall order method.
Get all the information you need on the best travel insurance deals at one glance. Click and compare travel insurance plans below to find all the details you need for you and your travel buddies!
---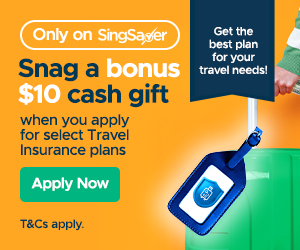 SingSaver Exclusive Travel Insurance Offer:
All successful applicants of any Starr, MSIG, Allianz, AXA, AIG, FWD Travel Insurance products will be rewarded with S$10 Cash via PayNow, on top of their respective ongoing promotions. T&Cs apply.
Compare and purchase your travel insurance through SingSaver to get the best deals and discounts for your preferred coverage!
---
Read these next:
Best Travel Insurance Plans With COVID-19 Coverage
Best Travel Insurance Plans And Promotions In Singapore (June 2022)
5 Common Mistakes People Make When Making A Travel Insurance Claim