---

What are the best spots for sakura viewing in Japan?
Ueno Park, Tokyo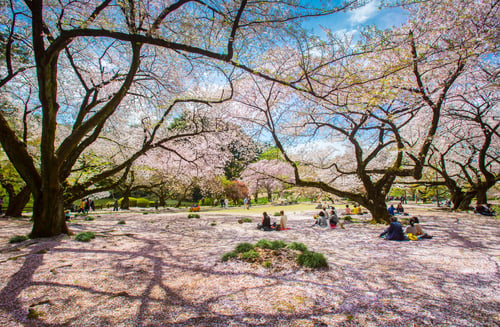 Perhaps the most popular hanami location, Ueno Park in Tokyo is a favourite for many cherry blossom enthusiasts.
Head for the park's central pathway to view over 1,000 cherry trees. And oh, picnicking and drinking are permitted on the grounds, so don't forget to pack a basket.
---

Shinjuku Gyoen, Tokyo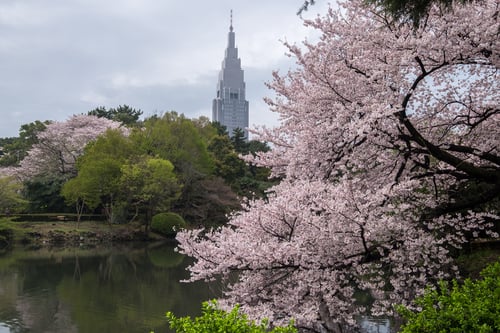 This renowned location features over 1,000 cherry blossom trees of different varieties, including numerous trees known for blooming early or late.
As such, Shinjuku Gyoen can be a great option for those who miss the main blooming season, or for a last-minute visit before flying home after the main hanami viewing is done.
SingSaver Exclusive Promotion:

Single Trip: Use promo code TIQSINGSAVER to enjoy 40% off when you apply. Valid till 31 March 2023. T&Cs apply.

Annual Trip: Use the promo code TIQSINGSAVER to enjoy a 60% discount on your COVID-19 add-on. Valid till 31 March 2023. T&Cs apply.
Key in the promo code under the coupon code section on the next page after selecting your destination and dates. The prices shown are before discounts.

Receive coverage for trip cancellations, medical expenses, and more when you purchase the COVID-19 Rider. T&Cs apply.

---

Okazaki Canal, Kyoto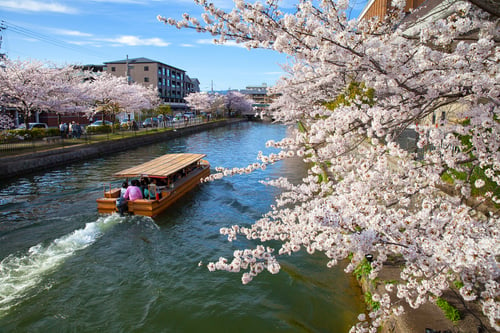 Here's where you'll find that popular dreamy, sakura-draped view of paddle boats lazily drifting into the sunset.
Located near Nanzen-ji Temple in Kyoto, Okazaki Canal offers two ways to take in the season. Take a boat ride to immerse yourself in the cherry blossom trees lining the canal, or take a walk right next to the water.
For added atmosphere, the trees are illuminated after sundown.
---

Kenrokuen, Kanazawa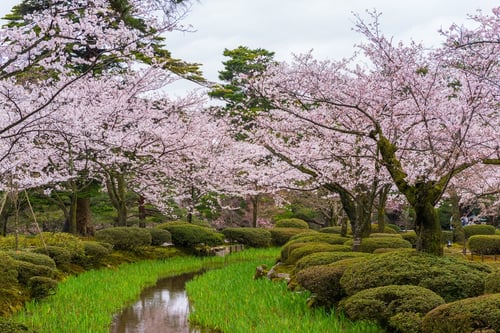 Kenrokuen is also one of Japan's three most beautiful public gardens, and is a must-visit for anyone travelling to Kanazawa.
During sakura season, both Kenrokuen and the nearby Ishikawa Gate are uplifted with the sight of countless pink blossoms, thanks to the numerous cherry blossom trees located there.
If you happen to arrive before sakura season, you can catch sight of plum blossoms in the southern end of the garden.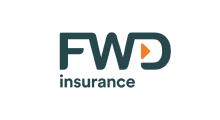 FWD Travel Insurance Promotion: Use the promo code TRAVEL25 for Single or Annual Trip to get a 25% discount on your plan! Valid till 31 March 2023. T&Cs apply.
---

Yamazakigawa Riverside, Nagoya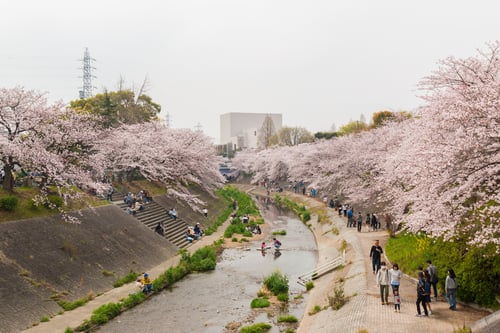 The Yamazaki River, which runs for nearly a kilometre, is lined with abundant cherry blossom trees.
When in full bloom, very little else can compare to the arresting sight of endless sakura blossoms that stretch towards infinity.
This location is justifiably designated as one of Japan's 100 best cherry blossom spots.
---

How travel insurance can help make your cherry blossom trip a blooming success
Remember that sakura season tends to take place between winter and spring, which means you'll be encountering some chilly temperatures, especially after sundown.
Thus, you'll want to have adequate travel insurance coverage for luggage and personal belongings in case you need to replace your winter wear or other items.


Read more:
Best Travel Insurance For Stolen or Lost Phones 📱
Best Travel Insurance For Stolen or Lost Laptops 💻
Best Travel Insurance For Stolen or Lost Cameras 📸

Should you be forced to cancel or change your trip due to an emergency, a travel plan can provide compensation for prepaid expenses, such as plane tickets and accommodation bookings.
Also plans with a "cancel for any reason" clause will partially compensate you should you need to make changes to your itinerary for non-emergencies, but you should check with your insurer before making any hasty changes.
Lastly, because COVID-19 is still a threat, you'll want to have robust COVID-19 coverage when travelling to Japan, and travel insurance is an affordable and convenient way to obtain it.

Read these next:
Best COVID-19 Travel Insurance Plans in Singapore (2023)
Best Travel Insurance Plans & Promotions in Singapore (2023)
Best Travel Insurance Plans in Singapore (2023)
Travel Insurance Add-ons: Which Ones are Worth Your Money?