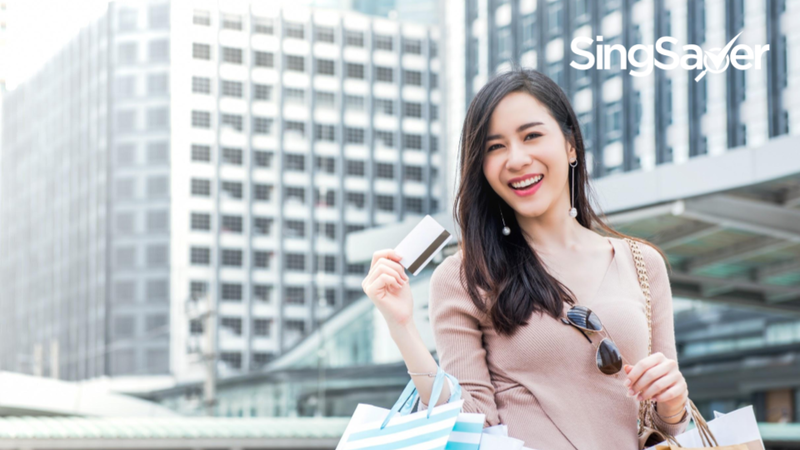 The HSBC Advance Credit Card offers Singaporeans the highest potential cashback, plus a $150 cashback sign-up or Samsonite luggage bonus
Cashback credit cards offer a straightforward, immediate way for Singaporean consumers to get some savings. Depending on the type of card you are holding, you'll save money in one of two ways.
One, you'll get a little bit of rebate (typically 1.5%) on virtually everything you spend on. However, there's no limit on how much rebate you can earn this way.
Or two, you'll get higher cashback (as high as up to 8%), but only on selected categories of purchases. These cards also set a hard limit on the amount of cashback you can earn per month.
To sum up: Minor savings that you can accumulate to your heart's content, or higher cashback rates restricted to specific categories, and with a monthly cap. Are these the only 2 choices for credit card users in Singapore?
Well, that's the case no longer. There's a new cashback card in town, and it offers you the best of both worlds.
Up To 3.5% Cashback On All Spends, S$70 Monthly Cap, No Min Spend
For a start, the HSBC Advance Credit Card gives you as much as 3.5% cashback, which you can freely use across all spends.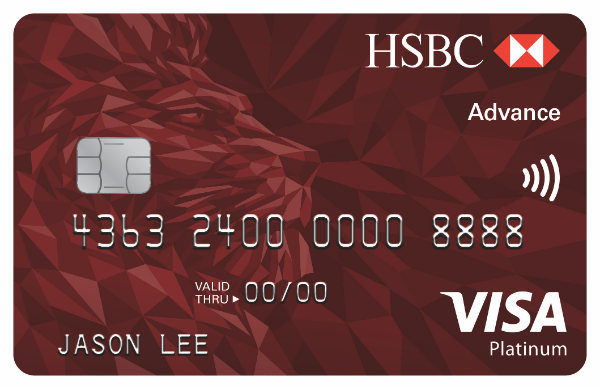 Three-and-a-half percent may not seem like much, but it is on par with the rebates offered by some of the leading 'everyday savings' cards currently on the market.
The advantage here is the flexibility you'll enjoy – no more juggling different cards on different spends, just so you can maximise your cashback.
You can pretty much put all your spending on the HSBC Advance Credit Card, and very likely come out on top in terms of rebates earned.
This is backed up by the card's other winning feature – a maximum cashback cap of S$70 per month.
Both these main features work wonderfully together. At 3.5% cashback on all spends, you just need to charge above $2000 to earn the maximum cashback of S$70.
(Just for comparison, on a card with 1.5% cashback, you'd have to spend at least S$4669 per month to get S$70 in savings.)
Oh, there's also no minimum spend required to earn cashback!
Highest Potential Savings, But There Are Caveats
With the high cashback and monthly cap, you're apt to find it easier to maximise your benefits on the HSBC Advance Credit Card. However, there are 2 caveats here: To reap the maximum rewards on this card, you'll need to charge 5 transactions to your HSBC Advance Credit Card monthly. Next, you also need to deposit a minimum of $2000 into your HSBC Everyday Global Account.
Here's how it works. The base cashback rate offered by the card is 1.5%, which rises to 2.5% if you charge more than S$2,000 per month. The monthly rebate is capped at S$70 by default.
However, if you sign up for an HSBC Advance Banking account, you'll receive an additional 1% cashback.
See the following table for an illustration:
Monthly spend

Cashback

Monthly Cap

Without HSBC Everyday Global Account

S$2,000 and below

1.5%

S$70

Above S$2,000

2.5%

With HSBC Everyday Global Account

S$2,000 and below

2.5%

S$70

Above S$2,000

3.5%

Are The Enhanced Benefits Worth The HSBC Everyday Global Account?
You should know that the HSBC Everyday Global Account is an enhanced savings account, which comes bundled with features you won't normally find in a basic savings account. (Some of these include multi-currency deposit, and preferential rates for loans.)
HSBC Advance Credit Card Eligibility Requirements
Excited about the HSBC Advance Credit Card? Before you apply, check the eligibility requirements, card fees and interest rate below.
Singaporeans/PR

Foreigners

Annual Fee

Fee Waiver

Effective Interest Rate

21 to 65 years old

S$30,000 minimum annual income

21 to 65 years old

S$40,000 minimum annual income, with valid employment pass

S$192.60 (GST included)

1 year, waived if you spend more than $12,500 annually from year 2 onwards

25.9% per annum
---
Welcome Offer: Score up to S$200 cashback when you apply via SingPass MyInfo and make a min. spend of S$500. Valid till 31 Oct 2021. T&Cs apply.
---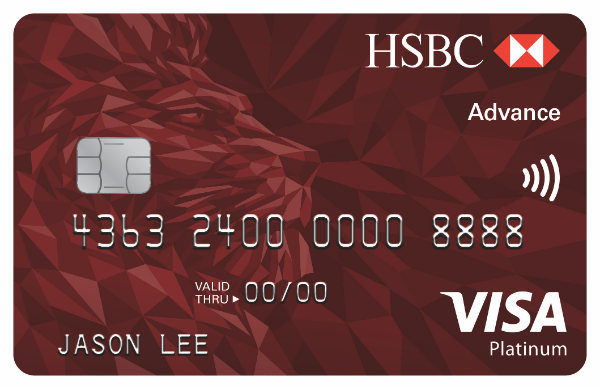 Read these next:
Top Credit Card Promotions And Deals On SingSaver
Best Cashback Credit Cards In Singapore (2021)
Favourite Credit Card Combinations To Max Out Cashback And Miles (As Used By SingSaver Staffers)
Cashback vs Miles vs Rewards: Which Is The Best Type Of Credit Card For You?
Best Grocery Credit Cards in Singapore 2021
---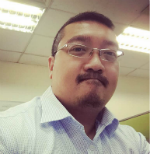 By Alevin Chan
A Certified Financial Planner with a curiosity about what makes people tick, Alevin's mission is to help readers understand the psychology of money. He's also on an ongoing quest to optimise happiness and enjoyment in his life.
---