Credit card providers often offer attractive welcome rewards, but they also come with hefty minimum spending requirements. If you're unsure how to hit the spending threshold, here are some ideas to help you.
Credit cards usually feature attractive sign-up rewards and welcome bonuses too good to pass up.
For instance, you can regularly find ongoing credit card promotions on SingSaver that give away rewards such as Apple AirPods, Dyson products, Sony headphones, Ergotune chairs, and Nintendo Switches. Some cards offer miles and cash rewards as part of the deal, and occasionally, even free flight tickets!
Pair that with a solid credit card such as the Citi Rewards Mastercard — which earns you 4 miles per dollar (mpd) spent on shopping, online spending, and ride-hailing services — means you'll be racking up miles as you spend towards the reward.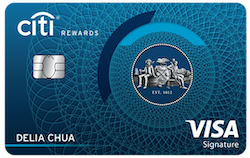 ---
However, there's one caveat: to earn these valuable rewards, some of these cards require you to meet the minimum spending requirements, such as S$500, S$800, or S$1,000 in a timeframe, usually within 30 days.
As such, one question you probably ask yourself is how to hit the minimum spend for credit card rewards without resorting to unnecessary spending and going into debt.
In this article, we'll share a few ideas to meet your credit card minimum spend to get rewards.
But first...
Make sure to read the credit card's fine print
Before you start spending your new card, you'll need to understand the T&Cs of the credit card.
For starters, most cards have restrictions on what's considered eligible spending.
For example, while the HSBC Revolution credit card is a convenient way to earn miles on everyday transactions such as shopping, groceries, online shopping, and travel, it excludes categories such as insurance premiums, income tax payments, e-wallet top-ups, and lottery tickets.
---
Earn up 10x points (or 4mpd) on online food delivery, shopping, groceries, dining, transport, and travel with the HSBC Revolution Card.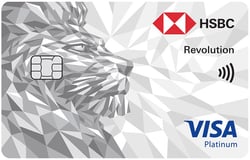 ---
Meanwhile, the American Express True Cashback card doesn't factor in expenses such as balance transfers, cash advances, and instalment plans.
Additionally, some cards — typically cashback cards — come with minimum spending requirements. The terms vary from one card to the next, so make sure that you're comfortable with the amount before you apply.
For instance, the UOB One Card is one of the highest cashback cards out there, offering a base cashback of 3.33% if you can hit a minimum spend of S$500, S$1,000, or S$2,000 per month for three consecutive months. But you can also get up to 15% cashback if you hit its different tiers.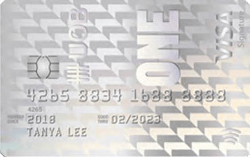 However, you'll need to meet the minimum spending requirements consistently every quarter to enjoy the maximum cashback, which may not work for you if you have inconsistent budgets.
Another thing to note is that you have a timeframe to meet the minimum spend requirement.
Usually, this begins when your card/account is approved and not when you receive the physical card. Depending on the credit card provider, some will provide you with a virtual card you can use immediately, even before your card arrives in the mail. So you can actually start using your card for transactions once you have the virtual card.
With that in mind, below are ways to meet your credit card minimum spend for credit card rewards.


Use your credit card for everything
The fastest way to hit the minimum spend of your credit card to earn that sweet bonus reward is to use your new credit card to pay for everything from petrol and groceries to food and utility bills. If you can claim these expenses back from your company, then charge them to your credit card and have your company reimburse you.
By concentrating all of your expenses on one card, every purchase — even small ones like a cup of coffee — can add up very quickly, and you'll reach the minimum spending requirements in no time.
Vouchers
Buying vouchers is another way to hit your minimum spending requirements. What's more, vouchers usually have a long shelf life, so you can choose to redeem them at a later time. They also make perfect gifts for family members or friends.
One of the best vouchers you can buy is shopping vouchers, such as NTUC Fairprice vouchers. You can buy these physical vouchers at any NTUC Fairprice outlet, but you can also purchase Fairprice e-vouchers online and use them anytime.
If you're a regular user of Shopback, then you can buy vouchers from your favourite merchants to enjoy extra discounts on top of the cashback that you get from Shopback.
Gift cards
Gift cards are another great way to hit your minimum spending requirements, especially if you're going to shop at these stores later. Once you've hit your credit card minimum spending requirement, you can use the gift cards later for future purchases.
For instance, if you get your coffee from Starbucks often, you can a Starbucks gift card to offset your drinks. Moving into a new house? Get a Harvey Norman or TANGS gift card to purchase home appliances and furniture for your new home.
Aside from that, you could also consider getting gift cards from e-commerce platforms like Shopee, Lazada, Amazon, Taobao, Zalora, Shein, and ASOS. However, remember that some credit card issuers may not consider gift cards as eligible spending, so check the T&Cs beforehand.
Also read: 8 Ways to Earn More Cashback on Credit Cards, Shopping Apps, and More
Pay for big-ticket items
If you've been eyeing a new gaming console or phone, now's the time to make that purchase to meet the spending threshold and earn the welcome reward. You can also spend on upcoming large expenses, such as car repairs, flight and hotel bookings, and weddings.
Offer to foot the bill
When you're out for meals with friends and family, offer to pay for the bill and get everyone to pay you back their share. This also works for outings, such as for movie and admission tickets. Just be sure that you get reimbursed.
Pay your insurance or taxes
While insurance premiums and taxes are two categories that are exempted from most credit card issuers, thankfully, there are still a handful of credit cards and payment methods to do so.
For instance, you can use the Maybank Platinum Visa Card to pay your monthly insurance premiums and earn up to 3.33% cashback.
---
The Maybank Platinum Visa Card rewards you with up to 3.33% cashback on all quarterly spending. It's also a great card for low spenders, with a minimum spending as low as S$300 per month. What's more, you'll also get complimentary travel insurance!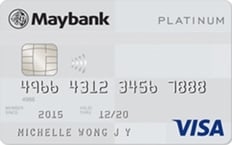 ---
Similarly, payment platforms such as CardUp, ipaymy, and Citi PayAll allow you to pay your income tax with your credit card to earn cashback, miles, and rewards, but at a fee.
For example, you can use the Citi Premier Miles Card to pay for your income tax via Citi PayAll. For a processing fee of 2%, you can earn 1.2 mpd, which is certainly better than nothing!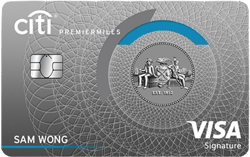 Subscriptions
If you still find it difficult to reach the minimum credit card spending requirement, another way to put your credit card to good use is to pay for subscriptions that you would use, whether it's entertainment streaming services, music streaming, gaming subscriptions, food delivery, or OnlyFans (if that's your thing) subscriptions.
Aside from that, you can use your new credit card to pay for Bloomberg or Straits Times subscriptions to access paywall articles.
Do take note however, that subscriptions tend to auto-renew themselves, so remember to cancel them if don't need them. Also, each credit card provider may define subscriptions differently, so be sure to check the merchant category codes (MCCs) in the credit card's T&Cs before you transact.
---
Read these next:
The Only Credit Card Guide You Need in Singapore 2023: Cashback, Miles, Rewards
Top Credit Card Promotions And Deals On SingSaver
Ultimate Credit Card & Savings Account Combo: Earn S$1,222 Cashback Annually
Best Cashback Credit Cards In Singapore
Best Rewards Credit Cards In Singapore