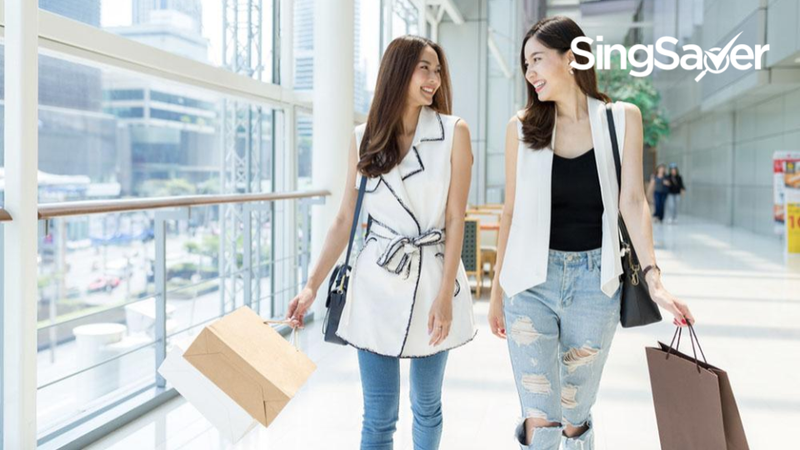 Whether you're a Luxe Shopper, Career Mum, or Culture Vulture, here are the best women's credit cards that give you the best deals and cash back.
When it comes to credit cards, Singaporean women are spoilt for choice. Whether your interests lie in designer fashion, theatre and musicals, fitness, dining or more practical activities like grocery shopping, there is a credit card that rewards you for it – which makes it all the more confusing to choose the right one.
We break down the best women's credit cards for the different types of Singaporean women.
Best Women's Credit Cards In Singapore
UOB Lady's Credit Card

UOB Delight Credit Card

Citi Rewards Card

DBS Woman's Card

OCBC Arts Platinum Card
Best For
Luxe Shopper
Career Mum
Pleasure Seeker
The Online Shopaholic
Culture Vulture
Min. Annual Income
Singaporeans/PR: $30,000
Foreigners: $40,000
Singaporeans/PR: $30,000
Foreigner: $40,000
Singaporeans/PR: $30,000
Foreigner: $42,000
Singaporeans/PR: $30,000
Foreigner: $45,000
Singaporeans/PR: $30,000
Foreigner: $45,000
Benefits
10x UNI$ (20 miles) per $5 spend on Beauty and wellness, Fashion, Dining, Family, Travel, Transport and Entertainment
8% Rebate at Cold Storage, Giant, Marketplace, Jasons, and Guardian

10% Rebate on local spending
10X Rewards for clothes, bags or shoes bought online, locally or overseas
5X Rewards for every $5 spent online
Up to 20% off local and international productions, 3X OCBC$ on SISTIC bookings
Welcome Offer*
Up to $180 cashback
$100 cash rebate
$300 cash via PayNow
$120 cashback
None
Annual Fee
$192.60
(1st-year waiver)
$85.60
(1st-year waiver)
$192.60
(1st-year waiver)
$160.50
(1st-year waiver)
–
* For new cardholders.
For the Luxe Shopper: UOB Lady's Credit Card
Men won't get why women would need a credit card specifically for them, but UOB certainly does. The iconic UOB Lady's credit card is a comely addition to your wallet – this special edition design is by homegrown fashion designer Priscilla Shunmugam. The perks and rewards are a ladykiller.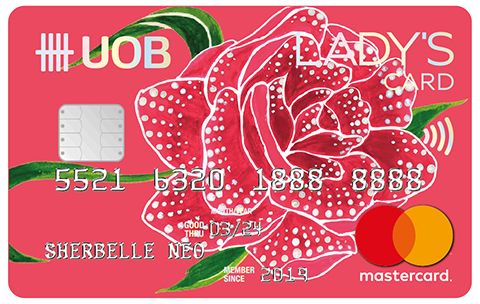 Why you'll love it:
Perhaps a more suitable question is: Why wouldn't you? Earn 10X UNI$ (or 20 miles) per $5 spent in one category (which you can change month on month) and 1X UNI$ (or 2 miles) on all other purchases.
How many times have you bought yourself an early birthday or Christmas present? While we advocate prudence with your finances, it's ok to treat yourself on special occasions.
When you put a big-ticket shoe or bag purchase (over $500) on UOB Lady's 0% Interest LuxePay plan, it splits the cost over 6 or 12 months at no extra interest. Isn't that great? And the best part – MasterCard e-Commerce Protection on all online purchases.
---

For the Career Mum: UOB Delight Credit Card
Mums in Singapore have their hands full with taking care of the family, managing the household budget, and working. With the UOB Delight Credit Card in your wallet, grocery shopping doesn't have to bust your budget – even if you don't go to the cheapest supermarkets in Singapore.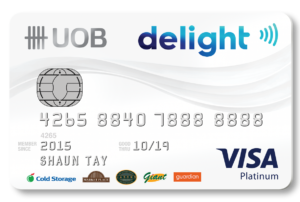 Why you'll love it:
This is the card to have for all your supermarket needs. Touted as the "best daily essentials card", it gives you up to 8% rebates at all major supermarket chains including Cold Storage, Market Place, Jasons, Giant as well as at Guardian.
In addition, enjoy 10% off house brands at Cold Storage, Giant and Guardian pharmacy. Earn an extra 3% rebate when you charge recurring bills on the card for contactless transactions.
Managing a household is no easy feat and this card gives you up to 75% off for hotel stays worldwide and dining privileges you can pamper yourself with.
---

For the Pleasure-Seeker: Citi Rewards Card
Calling all shopaholics! You need this card right now. Whether you prefer to de-stress at the spa or at the mall, the Citi Rewards Card helps you save money and earn cashback at the same time. Spend on retail and online shopping purchases to earn up to 2.26% cashback.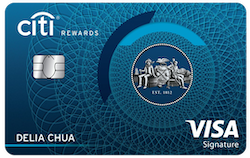 Why you'll love it:
As its name suggests, this card offers you rewards galore when you shop for your new-season clothes, bags and shoes at department stores or online. Think 10X rewards points and welcome vouchers from your favourite brands. Also get exclusive discounts online with your Citi Rewards Card and are entitled to enjoy other Citi privileges ranging from travel, petrol to gourmet deals.
---

For the Online Shopaholic: DBS Woman's Card
For the woman who is tech-savvy and loves travel, the DBS Woman's Card comes with 5X DBS Points (or 10 miles) per $5 spent on online shopping – and they even offer MasterCard e-Commerce Protection for non-delivery and damaged items!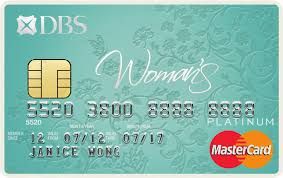 Why you'll love it:
This card comes with a My Preferred Payment Plan, which combines and converts your major retail purchases up to a 24-month interest-free instalment plan with a low processing fee. And we've already mentioned the e-Commerce Protection!
And whenever you need a little retail therapy, it rewards you with DBS rewards points for your online purchases. With a spread of deals ranging from beauty and wellness, fashion, travel, dining and entertainment, the DBS Woman's Card is hard to beat as an all-in-one card.
---
For the Culture Vulture: OCBC Arts Platinum Card
If you're the girl in your friend group who's always dragging people to theatre shows, art galleries, and performances, the OCBC Arts Platinum Card was made just for you.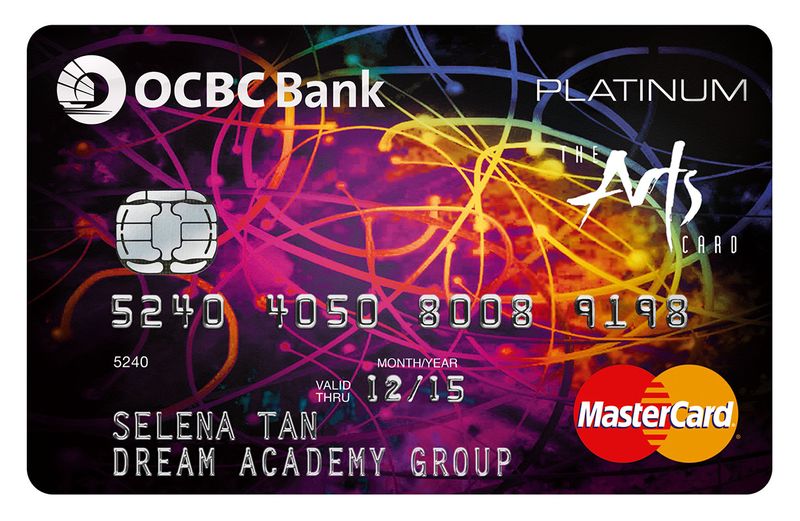 Why you'll love it:
Enjoy up to 20% ticket prices for local and international productions as well as priority bookings for shows by W!LD RICE, The Theatre Practice, Singapore Dance Theatre and more. Also, you'll get to redeem tickets and invites to exclusive events, exhibitions and shows, and earn 3X OCBC$ when you buy tickets on SISTIC.
Arts and musical events aside, you will also enjoy more efficient booking and payment with MasterPass on the ComfortDelGro Taxi Booking App — with no admin or booking fee. Not to mention, you can also earn 0.86% on all spend!
Read these next:
Use These 5 Credit Cards to Pay for Your Grab Rides
Best Video Streaming Services in 2020: Netflix, Amazon, HBO
4 Credit Cards You Can Use As Your EZ-Link Card
Mobile Wallets in Singapore: Complete 2020 Guide
Top 6 Air Miles Credit Cards In Singapore 2020
---

By Alexa Fang
Alexa is a pop-culture vulture. She lives to read, write and travel, and decided long ago that life is stranger than fiction. When she's having a croissant, she thinks in French. "31 Rue Cambon" is her favourite address, and she believes that money one enjoyed spending is never money wasted.
---