Owning and maintaining a car in Singapore is costly. Paying the COE is just the tip of the iceberg -- road tax, insurance, fuel charges and parking fees just add to the list. Wouldn't it be nice if car owners are given a little respite now and again? Anyone who's parked at a shopping mall for a couple of hours on weekends, especially in prime shopping areas, knows parking fees can easily run up to S$10 or more each time. That really adds up over the long run.
So here are the best credit cards for free parking (or parking privileges) at shopping malls.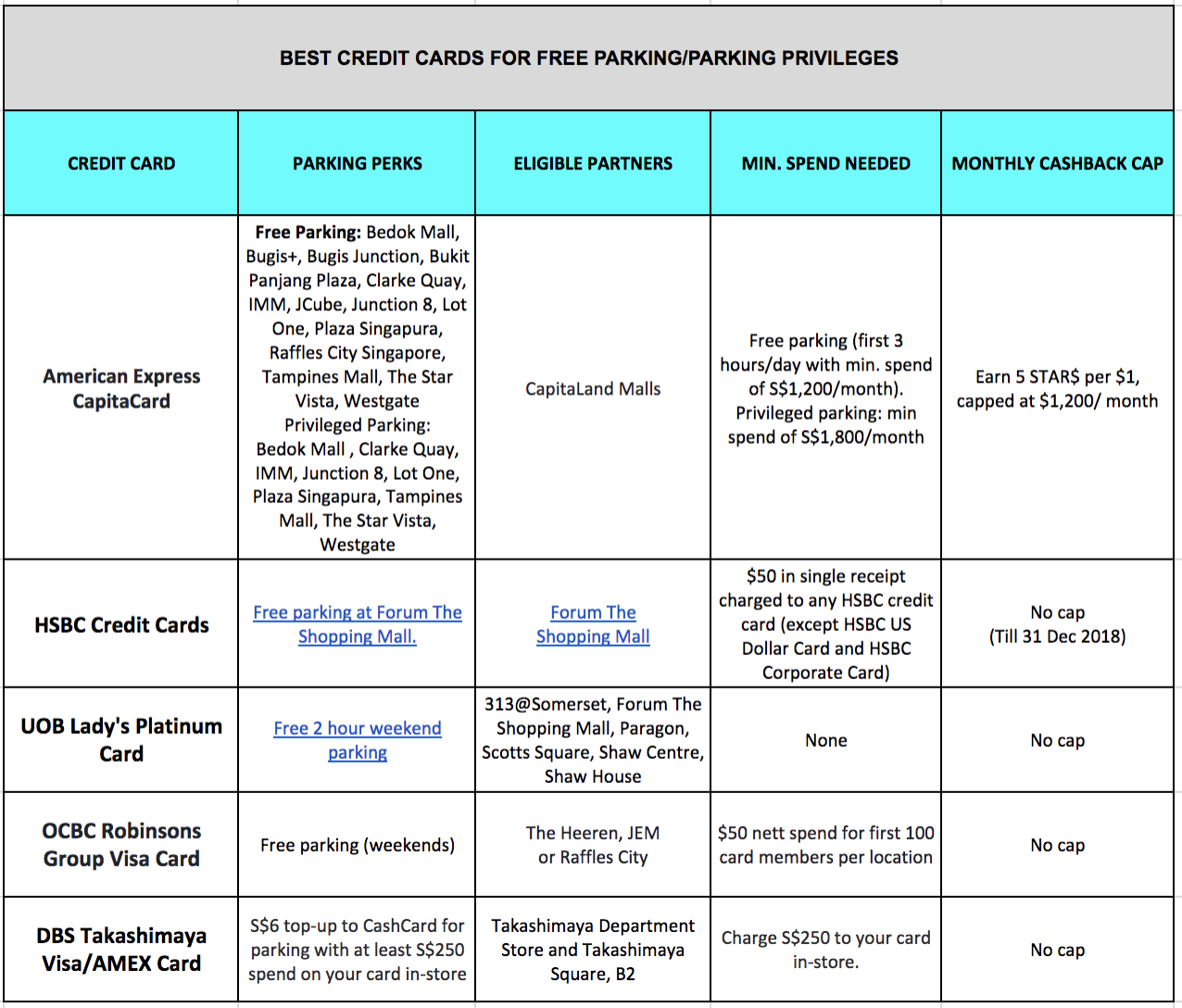 1. American Express CapitaCard
American Express CapitaCard cardholders enjoy complimentary parking for the first 3 hours, per mall per day. You'll need to spend a minimum of $1,200 a month to qualify. If you spent at least $1800 a month, you are entitled to privilege parking. (See the chart for lists of selected malls).
Instead of getting cashback, you earn STAR$ for every $1 spent which can be converted to cash vouchers which you can redeem at CapitaLand Malls.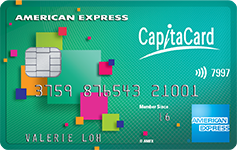 2. HSBC Credit Cards
If you're an HSBC credit card holder, take advantage of the free parking at Forum The Shopping Mall if you're in the vicinity of Orchard Road. To qualify, charge S$50 in a single receipt to any HSBC credit card (except HSBC US Dollar Card and HSBC Corporate Card) at the mall. This offer is valid till 31 Dec 2018.
In addition, earn 2% cashback on local dining and 5% cashback on grocery, petrol and recurring telco bill payments.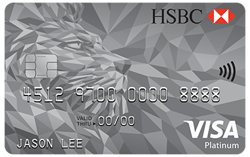 3. UOB Lady's Platinum Card
Sorry guys, this one is for ladies only but guys can obviously take advantage of the offer if they drive or tag along while shopping with their partners. Enjoy 2 hours of free parking during weekends at the following malls: 313@Somerset, Paragon, Scotts Square, Shaw Centre, Shaw House and Forum The Shopping Mall. You need to charge at least S$50 in a single receipt to qualify.
In addition, card holders can also earn 10X UNI$ on two categories
(or 20 miles) per S$5 spent, including shopping and taxi spend. What's more, ladies also get amazing lifestyle discounts on beauty, wellness, and dining and entertainment with their UOB Lady's Card..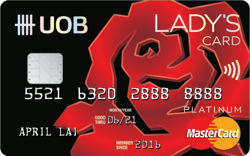 4. OCBC Robinsons Group Visa Card
If you head into the city regularly on weekends, you can enjoy free parking at The Heeren and Raffles City with the OCBC Robinsons Group Visa card. Otherwise, you can also get free parking on weekends at JEM (Jurong East). To qualify, be the first 100 card members to spend $50 nett at the relevant shopping mall.
On top of that, the card allows you to earn 5% rebate, regardless of any amount spend at 18 retail brands: Robinsons (including online purchases), Marks & Spencer, Zara (including online purchases), Royal Sporting House, Lacoste, Reebok, Ted Baker, Nautica, Coast, Oasis, Golf House, bebe, Quiksilver, Roxy, DC, Speedo, Sperry and The Social foot.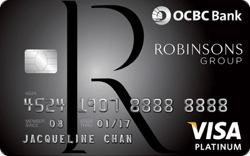 5. DBS Takashimaya Visa Card & DBS Takashimaya American Express® Card
As the name suggests, use the DBS Takashimaya Visa Card & DBS Takashimaya American Express® Card to optimise your points at the mall (these cards can also be used anywhere else).
Enjoy S$6 top-up to your CashCard for parking when you charge at least S$250 to your card in-store at both the Takashimaya Department Store and Takashimaya Square, B2. Also earn 5% voucher rebates (plus get 2 Takashimaya Bonus Points with every S$12 charged to the DBS Takashimaya Visa Card).
For those who hold the DBS Takashimaya American Express® Card, earn 6% voucher rebates (plus earn 2 Takashimaya Bonus Points with every S$10 charged). And once you hit 100 Takashimaya Bonus Points for either card, you can redeem S$30 worth of Takashimaya Gift Vouchers.
Even if you're not a heavy shopper at Takashimaya, you can also enjoy 0.5% voucher rebates on all card spend (island-wide). All your shopping, dining and other card spend can now be turned into voucher rebates to offset your purchases at Takashimaya Department Store.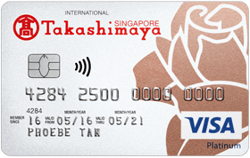 What to read next?
Best Credit Cards For Paying Utility Bills
4 Credit Cards You Can Use As Your EZ-Link Card
Cashback or Rewards Credit Cards: Which is Better?
6 Credit Cards That Give Free Access To Airport Lounges
---

By Zann Huang
A recipient of the Magnum Foundation Emergency Grant in 2014, my photos from the Middle East and Asia have also been published in Time Magazine and Le Monde etc. My written work ranges from travel, politics (Mid-East) to the environment and finance-related matters.
---