If you're willing to join the queue, use these credit card promotions to indulge in Michelin starred restaurants in Singapore for less.
Updated 3 Jul 2017. This list will be regularly updated to reflect the latest credit card promotions and Michelin-starred restaurants.
The second edition of the Singapore Michelin Guide has 11 new restaurants into the rarefied club of eateries with the highest taste and standard. Earning 1 coveted star each, these restaurants further cement Singapore's reputation as a foodie's haven.
With the new entrants, there is now a total of 38 Michelin-starred restaurants on our tiny island. Add to that the 38 Bib Gourmand awards given out this year (which indicate great food at under S$45 dollars), and food-loving Singaporeans will have no shortage of options finding their next new favourite restaurant.
What is the Singapore Michelin Guide?
The Singapore Michelin Guide gives restaurants up to 3 stars to distinguish those that serve exceptional food. Most places get 0 stars, so gaining Michelin star status is quite an achievement. Table setting, decor, or service quality doesn't matter; the inspectors only care about how great the food is.
In general, the star ratings mean:
One star - A very good restaurant in its category, offering food at a consistently high standard. Drop by if it's in your neighbourhood.
Two stars - A restaurant with excellent cuisine and skillfully prepared dishes of outstanding quality. Definitely worth a detour.
Three stars - One of the best restaurants in the world. Book a flight just to savour its distinctive signature dishes.
Not all Michelin restaurants charge fine dining prices, and those that do are said to be worth it. But we at SingSaver.com.sg believe that you don't need to pay full price on anything, even Michelin starred food.
So if you're willing to queue up at these award-winning restaurants, here are the credit card promotions you can use to score a discounted meal:
Two Michelin Stars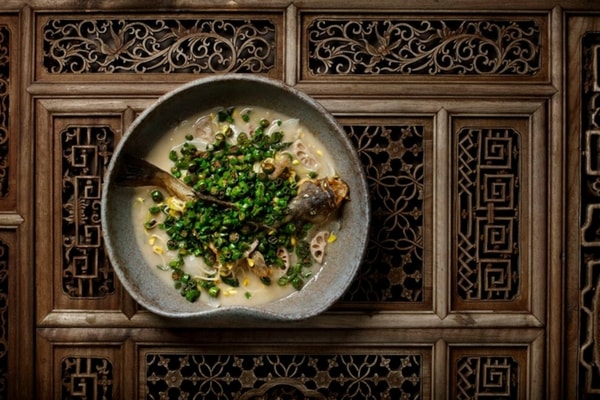 Shisen Hanten by Chen Kentaro, Mandarin Orchard Singapore
Known famously as "The Szechwan Sage," Chef Chen Kenichi's signature dishes brings out the seven flavours that make Szechwan food distinctive - pungent, sweet, hot, sour, bitter, salty, and aromatic.
Shisen Hanten along Orchard road is the chain's first restaurant outside of Japan, setting the stage for third-generation Chen Kentaro to introduce Japan's best loved Szechwan restaurant to Singaporean foodies.
Address: 333 Orchard Rd, Singapore, 238867
Tel: 6818 3305
Credit Card Promotion
10% off total bill with UOB credit card
Valid till 1 May 2018
One Michelin Star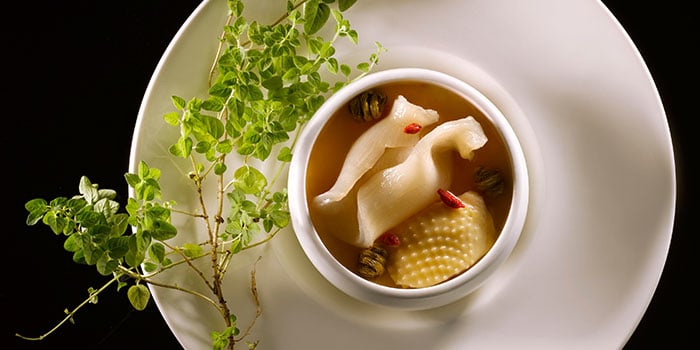 Crystal Jade Golden Palace
Known for its consistently good Teochew favourites and stylish interiors, Crystal Jade Golden Palace serves up a delicious meal at reasonable prices. Of the Michelin-starred restaurants on the list, this is probably one of the most affordable.
If you have a Crystal Jade Jadeite membership as well as a DBS, POSB and Standard Chartered credit cards, you can get exclusive discounts.
Address: 290 Orchard Rd, #05-22 Paragon Shopping Centre, Paragon Shopping Centre, 238859
Phone: 6734 6866
Credit Card Promotion
12% rebate on every visit
20% rebate on every visit during birthday month
Rebates awarded in the form of Jadeite membership points
Valid only with Jadeite membership and payment via DBS, POSB or Standard Chartered credit cards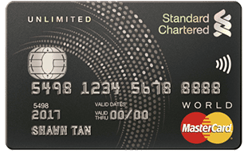 We recommend paying for your meal using the Standard Chartered Unlimited Cashback Credit Card, which gives you further 1.5% cash rebate on your bill. And with the ongoing promotion that gives you 20% cashback on your Uber rides (until Sep 2017), you won't have to worry about any subsequent food comas.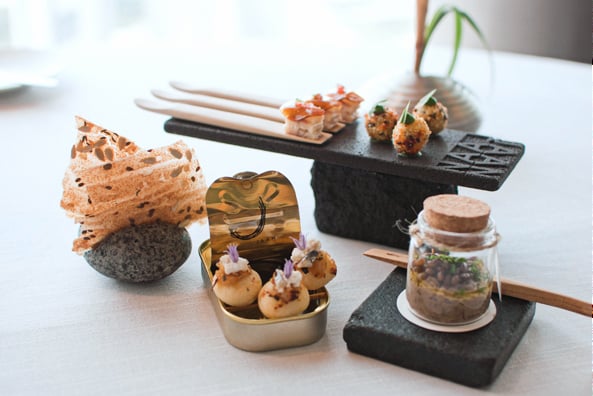 JAAN, Swissotel the Stamford
Nestled within the Swissotel the Stamford is an intimate, 40-seat restaurant serving fine modern French cuisine. Featuring an artisanal menu by Chef de Cuisine Kirk Westaway, JAAN offers simple but beautiful dishes that reflect his creativity and culinary discipline.
Address: 2 Stamford Rd, 178882
Phone: 6338 8585
Credit Card Promotion
15% off 7-course set lunch, inclusive of glass of wine
15% off 10-course set dinner, inclusive of glass of wine
Offer valid only with OCBC Voyage, OCBC Premier Voyage and Bank of Singapore Voyage credit cards
Valid till 31 May 2018, except eve of and public holidays, and special occasion
In case you aren't familiar with this card, the OCBC Voyage Card is catered to those with a taste for the high life.
Besides the yummy discount, you will also earn 2.3 Voyage miles on the dollar on your dining spend. Furthermore, this same earn rate also also applicable on overseas spends, while local transactions will net you 1 Voyage mile per S$1 spent. Voyage miles can be exchanged for KrisFlyer miles at 1:1 ratio!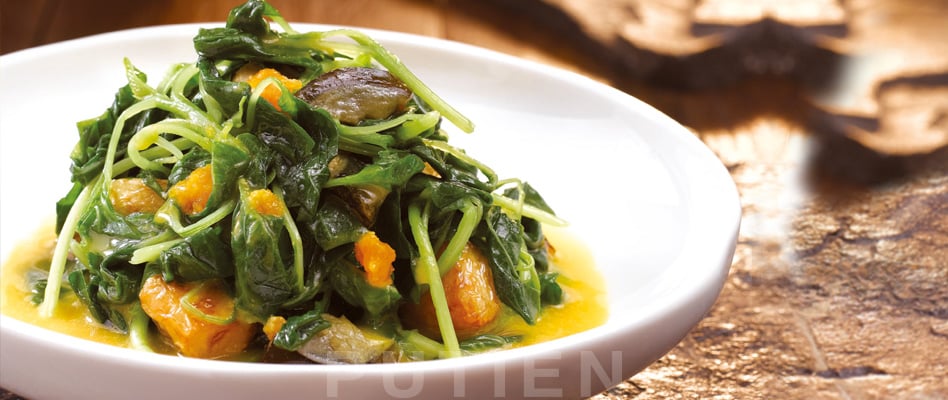 Putien Restaurant (Kitchener Road)
Putein traces its origin all the way to Putian, a lovely coastal town in China's Fujian province. Modern Putian cuisine is simple, pure, and unpretentious, and Putein strives to deliver the most enjoyable gastronomic experience to honour its roots.
Judging by the retention of its one Michelin Star for two years running, the outlet at Kitchener Road seems to be setting the standard for the rest of the franchise. We should be so lucky if the rest caught up.
Address: 127 Kitchener Road, Singapore 208514
Phone: +65 6295 6358
Credit Card Promotion
S$10 return voucher with every $50 spent (valid till 31 Mar 2018)
Complimentary Claypot Chicken in Fermented Red Wine dish with every 4 adult diners (valid till 31 Jul 2017)
Offer valid with any OCBC credit card
Valid at all Putien branches
We suggest dining with the OCBC 365 card to save even more! Weekend dining gets you 6% while weekday dining earns 3% cashback.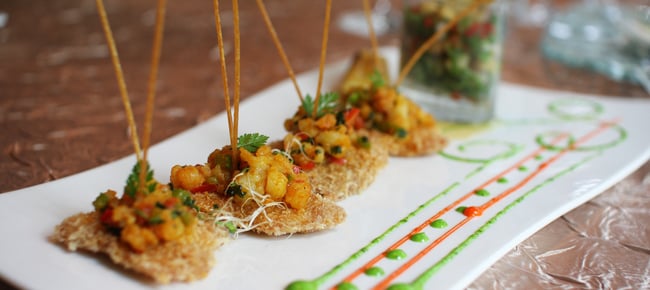 Song of India
Inside a black and white heritage bungalow is some of the finest Indian cuisine Singapore has to offer. Since 2006, Song of India has been taking Indian food to new heights, with tempting signature dishes like lahsoona jhinga, star spiced foi gras, and nalli gosht.
Address: 33 Scotts Rd, Singapore 228226
Phone: 6836 0055
Credit Card Promotion
American Express
Enjoy 15% to 50% discount with Amex Love Dining
Dine with your Citibank credit to get an exclusive 10% savings off your meal. Yes, you'll have to spend at least S$350 first, but 4 pax can easily reach that figure. (We peeped.)
The American Express Platinum Credit Card is one of the best ways to enjoy the sumptuous selections at Song of India. You'll get up to 50% discount off your total bill when dining with between 1 to 19 diners. And if you happen to dine alone, this card will still nab you a 15% discount.
Maybank
1-for-1 on lunch buffet
10% off a la carte menu
If you have a Maybank card (and a craving for a fiery Indian lunch), grab your best bud and head on down for the lunch buffet. You'll both enjoy 1-for-1 price, which makes your meal taste twice as awesome!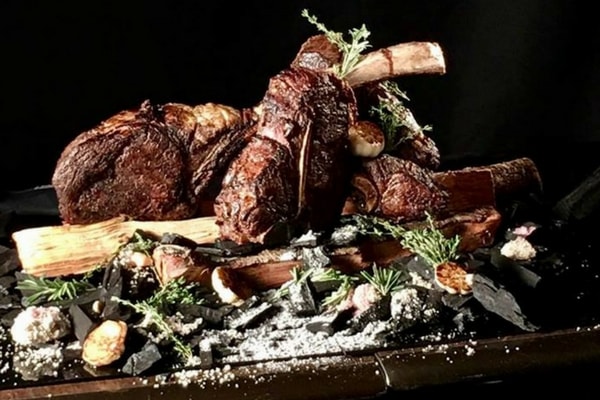 Cut by Wolfgang Puck, Marina Bay Sands Singapore
With an insistence on premium cuts, ingredients sourced directly from California and cellar of over 700 wines, it is no wonder that Cut remains a must for steak connoisseurs in Singapore. That it managed to retain its one Michelin Star for the second year running only bolsters its reputation for high-quality food.
Credit Card Promotion
Get 10% discount with minimum spend of S$350
Complimentary champagne or Prosecco for Citi ULTIMA and Prestige cardmembers
Offer valid only with Citibank credit cards
Valid till 31 Dec 2017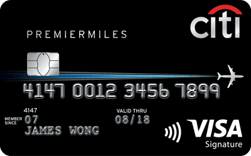 Cards like the Citi PremierMiles Visa Card are made for bills like this. With an earn rate of 1.2 miles per S$1 spent, eating at Cut is an occasion to make some serious headway towards your next flight. This air miles card also has the highest bonus air miles new cardmembers could earn - up to 42,000 miles.
SingSaver.com.sg exclusive offer: Apply for this card through SingSaver.com.sg, and receive a S$100 Agoda voucher if your application gets approved!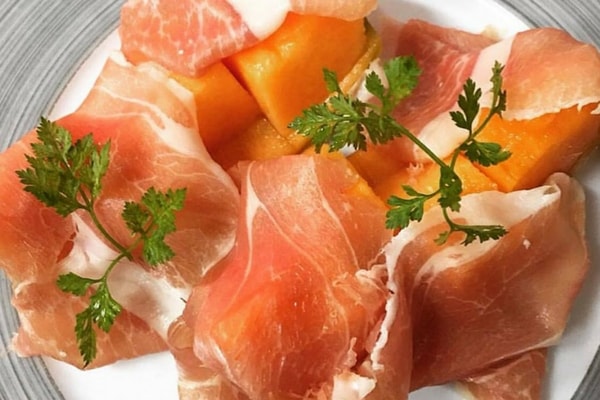 Garibaldi
Emphasising authentic Italian cuisine in a contemporary and hip atmosphere, it is no wonder Garibaldi enjoys top billing as one of the foremost Italian restaurant on Singapore's culinary scene.
With its hard-earned Michelin Star as one of the Guide's new entrants this year, this Purvis Street eatery will no doubt win legions of new fans.
Credit Card Promotion
15% off a-la-carte bill with any HSBC credit card
Valid until 31 August 2017
If you have an HSBC credit card, you can get a 15% discount off your food bill at Garibaldi, which is great if you're checking out the restaurant for the first time. But you'll have to hurry though, as this offer is expiring in August.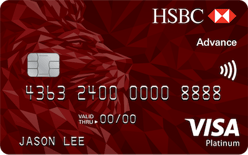 Pay with your HSBC Advance Credit Card and you can earn up to 2.5% cashback (3.5% if you have an Advance banking account) on your meal. This card also gives you maximum monthly cap of up to S$125 per month, giving you a possible savings of S$1,500 per year!
You can compare the best credit cards for dining at SingSaver.com.sg.
Read This Next:
Citibank Buffet Promotions You Shouldn't Miss in 2017
Treat Yourself to These High Tea Promotions in 2017
---

By Alevin Chan
A Certified Financial Planner with a curiosity about what makes people tick, Alevin's mission is to help readers understand the psychology of money. He's also on an ongoing quest to optimise happiness and enjoyment in his life.
---