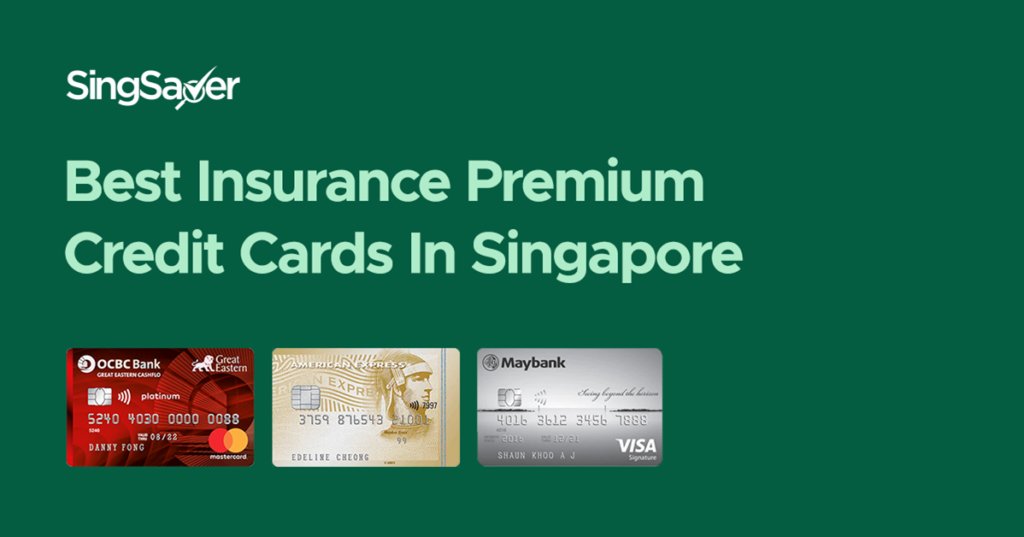 Get protected and rewarded at the same time, by designating these credit cards to your recurring insurance premium payments.
Insurance is an integral part of our personal finances. As much as it is a must-have to get protected against misfortunes, that makes insurance premiums a recurring fixed cost, something that can add up.
What's not so commonly known is that there are a handful of credit cards that will reward you for paying your insurance bills (most credit cards exclude insurance premiums from earning rewards). Here is a summary list of the best credit cards for paying insurance premiums in Singapore.
Best For 0% Instalment Plans: OCBC Great Eastern Cashflo Card
Best For Unlimited Cashback: AMEX True Cashback Card
Best For Miles: Maybank Horizon Visa Card
Best credit cards for insurance premium payments in Singapore
Best for
Credit cards
Benefits
0% Instalment Plans
OCBC Great Eastern Cashflo Card
1% rebate on GE insurance premiums, with min. $1,000 spend
Unlimited Cashback
Amex True Cashback Card
Unlimited 1.5% cashback on all spend 
(incl. insurance premiums)
Miles
Maybank Horizon Visa Signature Card
3.2 miles per dollar on local spend
Best for 0% instalment plans: OCBC Great Eastern Cashflo
If your cash is tied up with other urgent needs and you require cashflow easing, the Great Eastern Cashflo Credit Card can give you a leg up on the insurance premium front.
Of course, as its name evidently points out, this would apply only for your Great Eastern insurance plans. The card will automatically split your insurance bills for Great Eastern Life and Overseas Assurance Corporation plans over 3, 6 or 12 months – at 0% interest. Even better, you earn 0.3% cash rebate on eligible insurance premiums.
The same 0% interest installment feature is also available for your non-insurance spends. If you can hit $1,000 and above each month, you'll earn up to 1.2% cash rebate.
Just some conditions to take note of: the choice of 3-month 0% instalment plan is only applicable for purchases of between $100 and $1,000, whereas the 6-month 0% instalment plan is only for purchases over $1,000.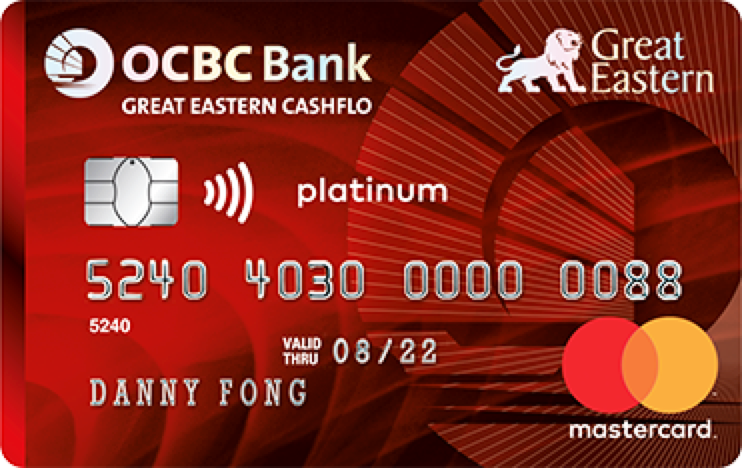 Best for unlimited cashback: American Express True Cashback
There are cashback cards, and then there are unlimited cashback cards. The latter, unlimited cashback, is best for those going through major life transitions such as getting married, buying a home or having a baby. If that's you, the American Express True Cashback Card is the card to get.
Since we're talking about insurance premiums, here's how the Amex True Cashback sweetens the pot: your recurring insurance payments aren't exempt from earning cashback, as opposed to most other credit cards. So be quick to link your Amex True Cashback to any of your insurance plans – you get cashback in the same month's statement.
For new cardmembers, you get 3% cashback for the first 6 months with no minimum spend, before it reverts to 1.5%. Make full use of these 6 months; by going through major life events as mentioned above, you'll likely need to procure new insurance plans. This would be especially advantageous if you're opting for lump sum insurance payments.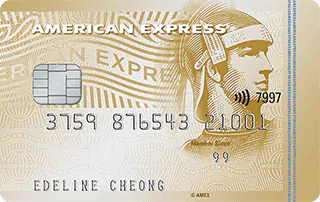 Best for miles: Maybank Horizon Visa Signature
Yes, it's possible to play the miles game and inch closer to your dream holiday by paying insurance premiums. That's provided you do it with the Maybank Horizon Visa Signature Card.
Every dollar of local spend (including insurance premium payments) nets you a stellar 3.2 air miles, or 8X TREATS Points that you could use to redeem for a host of privileges. But this earn rate would only apply for certain categories, such as dining, petrol, Grab or taxi rides and Agoda hotel bookings. For foreign currency transactions and flight bookings, you'd be earning 2 miles, or 5X TREATS Points per dollar.
You might have noticed that insurance isn't an eligible category for the accelerated miles rate, although in the technical sense, it contributes to your miles accumulation under 'others' – every $1 spent gets you 1 TREATS Point. Considering that many other miles credit cards don't include insurance payments (look out for MCC code 6300 on your bill) under eligible transactions, and how Maybank is good for its annual fee waivers, the Maybank Horizon Visa Signature Card might serve you better than you think.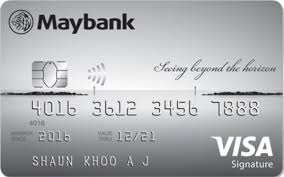 Read these next:
Credit Cards You Should Use as Your EZ-Link Card
Best Credit Cards For Overseas Spending, In Singapore (2020)
4 Most Popular Reasons Why People Get Endowment Plans
Top Credit Card Promotions And Deals On SingSaver
Mental Health Insurance: What Insurers Are Doing To Help Heal When You Need It Most