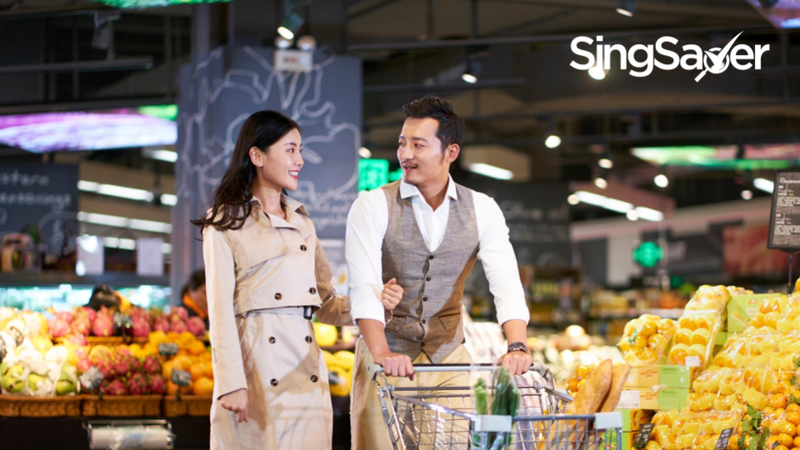 The POSB Everyday Card is designed to save money on your everyday essentials. Can you make the most out of it?
Credit card promotions, terms, and conditions valid as of 17 June 2021.
It's easy to see why the POSB Everyday Card is said to be Singapore's favourite card. Besides being backed by POSB's long heritage, the Everyday Card promises cash rebates on groceries, petrol and utilities. Who can resist such a well-rounded offering?
As you go through the fine print however, you'll find that the savings offered only apply for specific establishments. And there are some limits you should know about the new dining rebates.
Find out if you can make the most out of the POSB Everyday Card.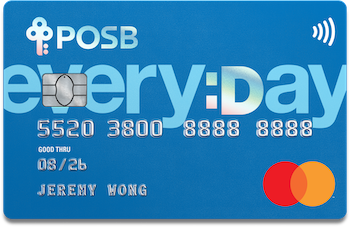 Basic Card Features
Up to 20.1% + 2% savings on petrol. With this card, you can save up to 20.1% + 2% when you load up on petrol at SPC.
Up to 10% cash rebate on dining. Enjoy 10% cash rebates on food delivery via foodpanda and Deliveroo. And if you're dining out instead, get rewarded with a 3% cash rebate.
5% cash rebates on online shopping. A 5% cash rebate is granted when you shop on Lazada, Amazon.sg, Shopee, Qoo10, RedMart, and iHerb.
5% cash rebate at Sheng Siong. Shop at your friendly neighbourhood Sheng Siong and get 5% cash rebate every time – with no minimum spend!
3% cash rebate at Watsons. Use your card on medical, beauty, and personal care products at Watson's to get 3% cash rebate.
Cash rebates on recurring bills. Charge your recurring bills from 7 electricity providers and get 1% cash rebate, and another 1% cash rebate on recurring bills from StarHub mobile, digital cable, or broadband.
What's Great About the POSB Everyday Card
Well-rounded card. It's comforting to know that a single card offers small savings on virtually all the things you spend on daily, and with dining rebates to boot.
No minimum spend required (except for dining). Unlike most cashback cards, the POSB Everyday Card does not require a minimum monthly spend to earn rebates (except for dining and online shopping – see below). Furthermore, rebates never expire.
Option to redeem vouchers with your rebates. Most cashback credit cards only let you use the rebates to offset your credit card statement for the following month. However, the POSB Everyday Card also gives you the option to redeem your rebates for vouchers at Watsons, SPC, and 400 other participating outlets. To redeem, just log onto your iBanking account and click on the "Redeem POSB Daily$ & Safra$" button.
The Fine Print
You need an SPC&U card to maximise petrol savings. The 20.1% + 2% petrol savings at SPC is composed of the 5% discount when charged to a DBS/POSB credit or debit card, plus 10% discount with SPC&U Card. POSB Everyday Cardmembers get 6% cash rebate on the final cash amount after all discounts. Throw in the final 2% for good measure.
S$30 rebate cap at Sheng Shiong. Cash rebates at Sheng Siong will be awarded up to maximum spend of S$600 (equivalent to Daily$30) every month.
S$15 rebate cap for dining and online shopping respectively. Cash rebates for online shopping and dining are capped at S$15 respectively per calendar month.
Maximum spend on utilities rebates. 1% cash rebate for electricity providers and StarHub is awarded on a maximum spend of S$100 per card account, per calendar month per respective billing organisation.
Your Savings Per Month
When you use this card to pay for your groceries, petrol, and utilities, you can save quite a bit of money. Besides offsetting your next credit card bill, don't forget that you can also trade in your rebates for vouchers:
| | | | |
| --- | --- | --- | --- |
| | Monthly Spend | Cashback | Monthly Savings |
| | | | |
| Food delivery | S$150 | 10% | S$15 |
| Sheng Siong | S$200 | 5% | S$10 |
| 0% Monthly Instalment Payment | S$250 | 0.3% | S$0.75 |
| Watsons | S$100 | 3% | S$3 |
| SP Services | S$200 | 1% | S$2 |
| StarHub | S$50 | 1% | S$0.50 |
| Total | S$950 | | S$31.25 |
Should You Get the POSB Everyday Card?
In theory, the POSB Everyday Card's money-saving promise sounds great. Who doesn't want to save on everyday expenses?
The biggest drawback of the POSB Everyday Card then, is its lack of versatility. For you to earn significant savings on this credit card, you might as well forget other petrol stations, supermarkets, telcos etc. apart from the ones listed above.
So if you do your groceries at Sheng Siong, top up your petrol at SPC, and patronise all the other establishments listed here, then the POSB Everyday Card is for you. You might also want to get this card if you have a POSB ATM account and would like the convenience of linking your credit card to it.
Otherwise, find a cashback credit card that offers savings at any supermarket.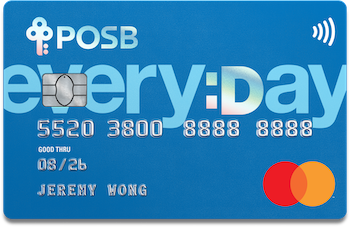 Read This Next:
7 Ways Your Family Saves Money with POSB Everyday Card
9 Best Credit Cards for Supermarkets in Singapore
Top Credit Card Promotions And Deals On SingSaver (June 2021)
Loyal DBS/POSB Customers: Which Credit Card Should You Add To Your Wallet?
Best Grocery Credit Cards In Singapore 2021