Looking for things to do this June? Here are 6 new things you can explore in our city-state!
Look, sometimes going overseas is not an option and you feel stuck in Singapore while your friends travel. If, just like myself, you catch yourself Googling "Things to do in Singapore 2023" when planning your weekend activities, here are some places to head to this June holidays!
Table of content:
---
Sensory Odyssey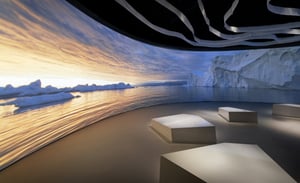 Prepare to be amazed by the extraordinary and captivating diversity of our living world through the Sensory Odyssey exhibition. This immersive and multi-sensory experience invites visitors of all ages on a breathtaking journey deep into the core of our ecosystem. Visit the ArtsScience Museum and embark on a journey through 7 natural habitats, immersing yourself in the living world. From the savannah to the Arctic, experience the wonders of the world using your senses.
Are you a Sands LifeStyle Member? Receive a 30% discount when your purchase your tickets online using your Sands LifeStyle membership. Tickets start at S$21 for Singaporeans and S$16.80 for Sands Members. ArtScience Friends enter for free.
📍ArtScience Museum, 6 Bayfront Ave, Singapore 018974
From 27 May to 29 October 2023
Time: 10am to 7pm daily
Website
---
Zentosa LiveWELL Festival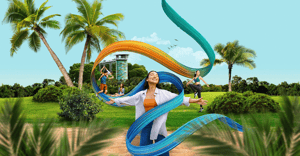 During the month of June, witness Sentosa transform into a bustling centre dedicated to well-being. The festival will shine a spotlight on five key aspects of wellness, providing an ideal chance to revitalise your mind, body, and soul.
Get ready to explore and indulge in five well-being areas – PlayWELL, BondWELL, FeelWELL, RestWELL, EatWELL. So whether you want to go for a relaxing spa at Sofitel Singapore Sentosa Resort & Spa, relish in healthier food options at the many Sentosa food outlets or maybe join in on the Beach Pop Cycle fun, there is a wide range of activities and treats for you to get involved at Sentosa this June.
📍Sentosa
From 10 June to 9 July 2023
Website
---
iLight Singapore – Lightwave: Turning the Tide & GastroBeats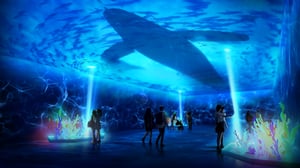 Looking for a cute date night? Just like previous iterations, iLight is back to light up the Marina Bay area. As you roam around the illuminated Marina Bay, explore a future where the world is irrevocably damaged by humans.
Walking around Marina Bay will probably leave you with an empty stomach. Don't worry! Head over to GastroBeats for some delicious food and great vibes. Treat yourself to mouthwatering local delicacies while grooving to the tunes of talented local artists like 53A and Tabula.
Visit the DBS zone to enjoy a variety of interactive experiences and take some Instagrammable photos at the visual installations – where the theme of sustainable living and being future-ready.
📍The Promontory at Marina Bay
iLight Singapore
Cost: S$5 (Buy your tickets here)
From 1 June to 25 June 2023
Time: Sunday to Thursday – 7.30pm to 11pm (last experience at 10.40pm)
Friday to Saturday – 7.30pm to 12am (last experience at 11.40pm)
📍Bayfront Event Space
GastroBeats
From 1 June to 25 June 2023
Time: 4pm to 11pm
Website
---
Summer Pawty: Day Out with Your Furkids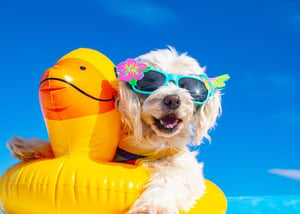 If you have been looking for an activity for you and your fur baby to do together, head to Plaza Singapura for a day in the sun.
Don't miss out on the exciting activities at the event! Grab a complimentary caricature picture of you and your furry companion, gain valuable grooming tips, and make sure to visit the 'Pawfectly Wellness Clinic' for a free physical examination by Dr. Esther Lam from Paws N' Claws Veterinary Surgery.
While you're there, treat yourself to a scrumptious Five Guys burger while your furry friend enjoys a fantastic time! Tickets are available starting at S$74.42 and include admission for two adults and one dog. Additionally, you'll receive a meal for two from Five Guys and pet treats such as free meatballs and ice cream provided by Providog.
📍Five Guys, Plaza Singapura, 68 Orchard Road, #01-32/35, Singapore 238839
17 June
Time: 4.30pm to 6.30pm
Website
---
Rose Romance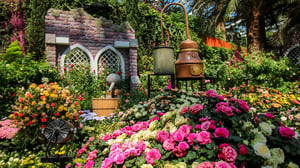 Valentine's Day might be in February but there is nothing wrong with showing your boo some love! Rose Romance is back at Flower Dome, proudly showcasing the Queen of Flowers. Presented in collaboration with the Embassy of Italy in Singapore, this year's display captures the romantic charm of Puglia, a stunning region in southern Italy known for its iconic trulli houses. Amidst picturesque trulli and beautiful roses, love fills the air!
Tickets start at S$12 for Singaporean adults and S$8 for Singaporean children.
📍Flower Dome, 18 Marina Gardens Dr, Singapore 018953
2 June to 16 July 2023
Time: 9am to 9pm
Website
---
KidsSTOP 9th Birthday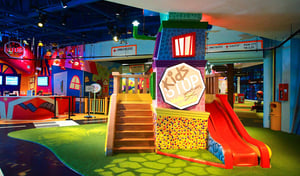 Keeping the kids entertained can be quite a challenge. Take a break from planning activities for the little ones and let them enjoy the exciting celebration of Rex! Join the birthday fun at KidsSTOP's robo-bash, where they can explore and play with tech toys, igniting their curiosity about technology. Starting at S$5 per child, this activity will not burn a hole in your wallet.
📍Train Station, KidsSTOP, 21 Jurong Town Hall Rd, Singapore 609433
9 June to 11 June
Time: 10am to 12pm & 2pm to 4pm
Website
---
Spend On Experiences
Investing your money in experiences, whether shared with your partner or child, is a worthwhile expenditure. It allows you to create lasting memories and strengthen your relationships.
If you're looking for ways to maximise the value of your spending, check out these credit cards. These credit cards can provide you with various advantages such as cashback, rewards points, or exclusive discounts on travel, dining, entertainment, and other experiential activities. By leveraging the perks and features of these credit cards, you can make the most out of your buck and enjoy even more fulfilling experiences without breaking the bank.
---
---
Read these next:
Singapore Public Holidays in 2024: How To Make Full Use Of Your Annual Leave
5 Ways You Can Save On Fun, Relaxation, and More at Sentosa
The Kris+ App is My Secret Travel Hack to Scoring Miles, Here's Why
4 Ways to Avoid Overspending in the Year of the Rabbit
Affordable Rooftop Restaurant & Bar At Suntec - True Cost Restaurant Sells Food at Cost Price