Get a S$10 NTUC FairPrice voucher when you apply for a Citi personal loan. Get a S$100 NTUC FairPrice voucher when your loan gets approved. Until 23 April 2017 only!
There are many reasons to get a personal loan in Singapore. Whether it's for home renovations or for a wedding, the principle is the same: you need to find a loan with the lowest interest rate. This lets you save money on repayments.
Sometimes, a low-interest personal loan comes with a money-saving welcome offer. So if you happen to be searching for a loan right now, SingSaver.com.sg's exclusive flash promo with Citi might interest you.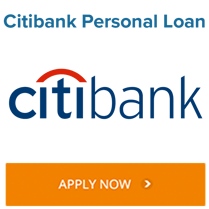 Apply for a Citi Ready Credit Personal Loan through SingSaver.com.sg between 19 April 2017 until 23 April 2017 (both dates inclusive). Whatever the outcome, you will receive one of the following voucher gifts:
Note that you must be at least 21 years old as of application date. You must also meet the minimum annual income criteria of S$30,000 for Singaporeans/PR, and S$42,000 for foreigners to qualify for this promotion. Other terms and conditions apply.
This promotion is only until 23 April 2017, so take advantage of the savings while you can!
Prefer a different offer? You can use SingSaver.com.sg's free comparison tools to compare personal loans.
Read This Next:
Promo: Get S$500 Grocery Vouchers with Citi Debt Consolidation Plan
Citibank Credit Card Buffet Promotions You Shouldn't Miss in 2017