Enjoy abundance throughout the year with incredible yu sheng deals at restaurants in Singapore.
You can't have a proper Chinese New Year banquet without yu sheng on the table. Also known as Prosperity Toss, this colourful salad was created by 4 Singaporean chefs in 1964 to symbolise prosperity, good fortune, and success. The higher you toss the salad, the more prosperity you can expect in the year ahead!
The star of the dish is the slices of raw fish, which signifies abundance. It's also what tends to make yu sheng rather expensive, especially if you're dining at a restaurant.
We're all for enjoying this auspicious appetiser without losing a fortune. Check out the restaurant deals below to get huge savings on yu sheng and other Chinese New Year goodies.
20% Off Takeaway Yu Sheng at Wan Hao Chinese Restaurant
The Wan Hao Chinese Restaurant at the Singapore Marriott Tang Plaza is known for their exquisite Prosperity Set menus. This year, diners have a delicious lineup of salmon, scallop, caviar, tuna, and lobster yu sheng to look forward to, all of which are specially prepared by their Executive Chinese Chef.
You can enjoy hotel-quality yu sheng for less if you have a good dining credit card. Citibank, HSBC, UOB, DBS, Maybank, ANZ, Diners Club, Standard Chartered, or Bank of China cardholders get 20% off takeaway yu sheng from 18 January to 22 February 2016. Pass by the CNY Forecourt Stall to get 12% off Chinese New Year goodies too!
Lunar New Year Yu Sheng Special at Wave House Sentosa Restaurant
From 1 – 22 February 2016, flow into the new year with the Wave House Sentosa Restaurant's yu sheng specials. Get their Flow Into Wealth smoked salmon yu sheng set for only S$18.80 (good for 2-3), and their Flow Into Prosperity smoked salmon yu sheng set for S$36.80 (good for 4-6).
Rates are for dine-in only. Call 6377-3113 to make a reservation.
Umi Sushi CNY Bulk Order Discount
If your family is throwing a huge banquet this year, you can save with Umi Sushi's bulk order discounts. From now until 22 February, get 15% off when you purchase 15 boxes of Umi Sushi's Prosperity Abalone Yu Sheng, and up to 30% off when you purchase 50 boxes and more.
Better place your orders early; a surcharge of S$10 will be imposed from 7 Feb until 9 Feb 2016.
Mitzo Restaurant and Bar
Mitzo isn't the most traditional of Chinese restaurants, but you can't go wrong with their exquisite food styling and their modern take on Cantonese cuisine.
On top of 15% dining cashback, Standard Chartered cardholders get 15% off yu sheng at Mitzo. Meanwhile, OCBC cardholders get 15% off yu sheng and 10% off their CNY set menus.
Crystal Jade
It really pays to get a membership card at your favourite restaurants. Combined with a good credit card, you're in for some amazing discounts!
From 25 January to 22 February 2016, Jadeite members get up to 12% off Crystal Jade's CNY Reunion set menus when they pay with their DBS, POSB, or Standard Chartered debit/credit cards.
Din Tai Fung Smoked Unagi Yu Sheng
Din Tai Fung is trying something new this year. Their yu sheng will be served with sliced smoked unagi, specially prepared with their exclusive Taiwanese soy sauce and huadiao wine. Ala carte prices start at S$32.80 for Standard servings (2-3 pax) and S$48.80 for Deluxe servings (4-6 pax).
Citibank cardholders get 15% off all Prosperity Smoked Unagi Yu Sheng – both Standard AND Deluxe servings.
15% Off Yu Sheng at Four Seasons Hotel Singapore

Do you have an HSBC or Standard Chartered credit card in your wallet? Good news – you get 15% off yu sheng and pen cai takeaways at the Four Seasons Hotel if you charge it to your credit card. Offer is valid until 22 February 2016, and orders must be placed 3 days in advance.
Epicurean Yu Sheng Selections at Kopi Tiam, Swissotel the Stamford
This year, Kopi Tiam presents a delectable selection of yu sheng to bring in abudnance and good luck! Abalone Yu Sheng starts at S$88, while you can enjoy vegetarian yu sheng for as low as S$58.
Far Card members (which comes for free with an American Express Platinum Credit Card) get 20% off yu sheng and the usual Far Card discount at on Kopi Tiam's a la carte menu.
Read This Next:
2017 Reunion Dinner Deals for Every Budget
Amazing Abalone Deals for Chinese New Year

---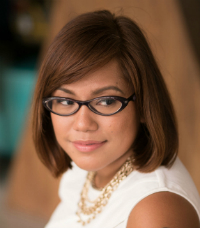 By Lauren Dado
Lauren has been a content strategist and digital marketer since 2007. As SingSaver.com.sg's Content Manager, Lauren edits and publishes personal finance stories to help Singaporeans save money. Her work has appeared in publications like Her World, Asia One, and Women's Weekly.
---