Does the thought of coffee make you buzz with excitement? Do you go to sleep thinking about that first sip of coffee in the morning? You might be a coffee addict – like me!
Let's face it – life's too short to settle for mediocre coffee. But what if you could make exceptional coffee a part of your daily routine without breaking the bank?
We often indulge and invest in upgrading our lives, so how about upgrading our coffee routine? While a S$6 latte from a cafe from time to time is a well-deserved treat, buying a cuppa a day might be costing you more than you realise.
If you find paying S$6 for coffee increasingly painful, I'm here to share my latest coffee routine that won't leave your wallet crying. Enter Nespresso's monthly machine subscription plan that allows you to enjoy café-style coffee from the comfort of your own home!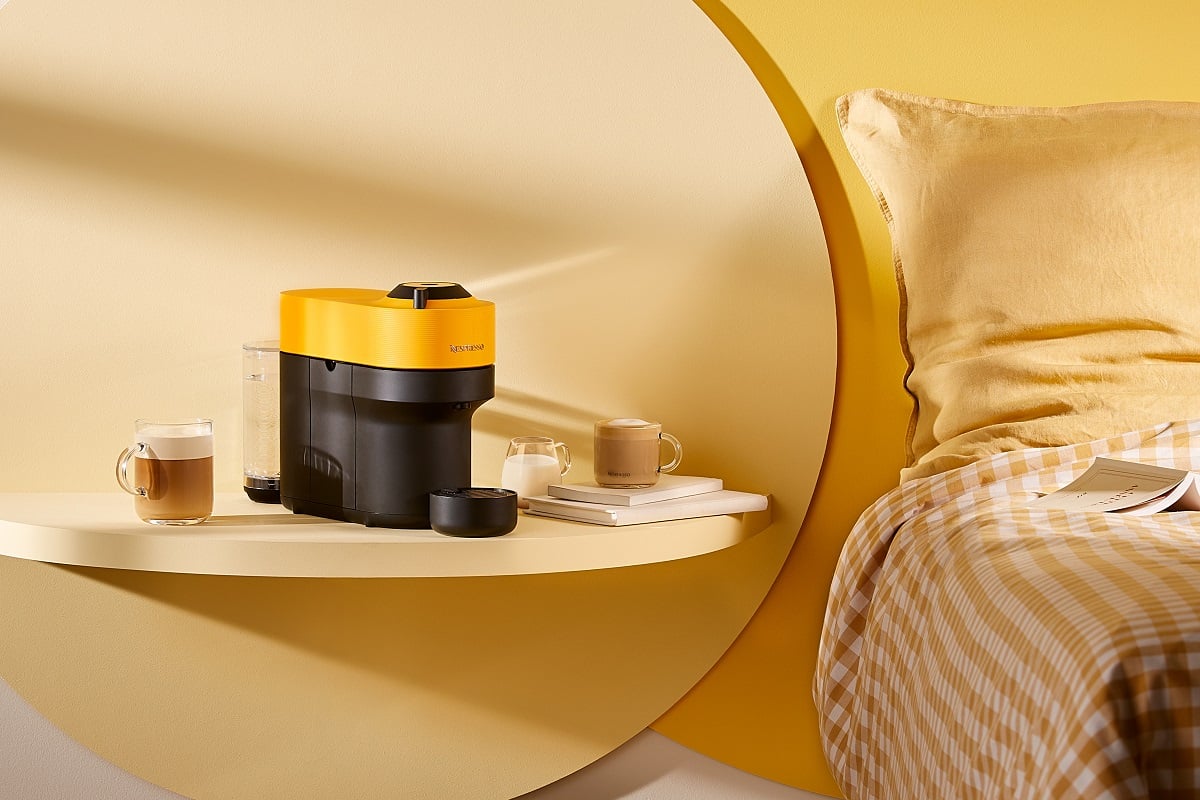 (Photo Credit: Nespresso)
This subscription model from Nespresso redefines how we experience our daily cup of joe by combining all the magic of convenience and savings into one.
Have we got your curiosity piqued? Join us as we unravel the benefits behind a Nespresso subscription and discover why it has become the ultimate go-to for those seeking a taste of luxury while keeping their financial goals intact.


Table of Contents
---
What Is A Nespresso Subscription Plan?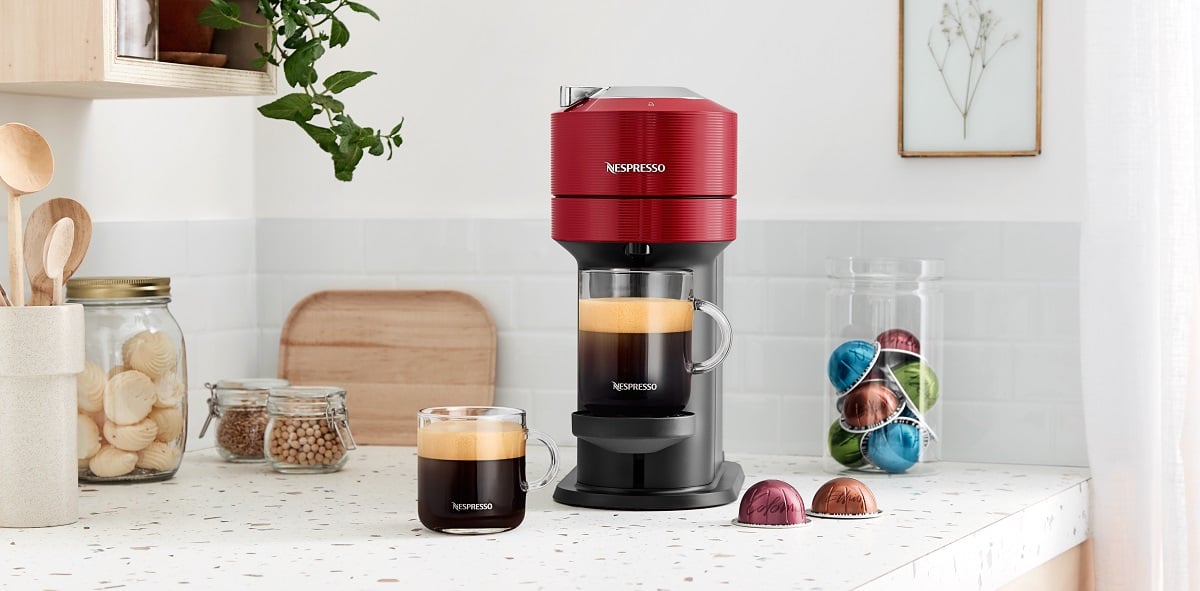 (Photo Credit: Nespresso)
Whether you are a one-cup-a-day drinker or a three-cup-a-day coffee drinker, Nespresso has a plan for you. Before I get ahead of myself, let me break down how the subscription plans work.
Nespresso Subscription is a monthly plan that ranges from S$38 to S$88 a month for a 12-month commitment, where you can own a Nespresso machine for just $1.
The monthly subscription fee is converted to Nespresso credits that you can use to purchase Nespresso capsules and other Nespresso accessories from their website, app and boutiques. Each sleeve of 10 coffee capsules costs anywhere from S$7.80 to S$12.70.
The best part? The credits roll over! If you only used S$30 of your S$38 credit in month one, the excess S$8 rolls over into month two. In month two, you will then have a total of S$46 Nespresso credits to spend.
If you need a short break from your Nespresso subscription, your unused credits have a 6-month validity. You can also choose to spend it on other Nespresso accessories to elevate your coffee experience, such as a coffee tumbler or cups.
If you stay on after the 12th month, you are rewarded with an additional 10% free credits for being a loyal subscriber from the 13th month onwards. If you are on a S$38 month subscription, you will get S$41.80 worth of credits in your 13th month. That's almost five more capsules each month!
Nespresso has eight different plans for you to choose from depending on how much and the type of coffee you consume.
Nespresso Coffee Machines To Pick From
Usage

Cost per Month

Type of Plan

1 - 2 cups of coffee per day

Essenza Mini & Milk (Original)

Vertuo Pop & Milk (Vertuo)

4+ cups of coffee per day

Vertuo Next & Milk (Vertuo)
*You'll need to stay on the plan for at least 12 months


---
How Much Money Can You REALLY Save?
You might wonder – does making coffee at home really save you more money? The truth is, it depends on your drinking habits. If you have other coffee drinkers living with you, the amount you'll save will be exponentially greater!
Prefer to look at numbers? Here's the lowdown on the costs and savings with a Nespresso Subscriptions plan.
Let's use a coffee drinker who drinks two cups of coffee a day, 30 days a month, as an example.
| | | | |
| --- | --- | --- | --- |
| | | Buying from a local coffee franchise | |
| | $0.78 (starting price of a Nespresso coffee capsule) | | |
| | | | |
| | | | |
I mean… the numbers speak for themselves. Comparing a Nespresso subscription to buying coffee from a cafe, you can save a whopping S$3,744 annually. That will allow you to buy a pair of return tickets to Perth, Australia.
Ok, but let's just entertain the opposing thought for a second.
Even if you endeavoured to save money on your coffee runs with a cashback card like the Citi Cashback Card or OCBC 365 Card, the cost savings still largely pale in comparison, allowing you to earn 36 cents cashback per coffee order (assuming you hit the minimum spend of S$800 per month).
The cashback would undoubtedly add up in the long run, but is it as much as S$3,744? Accumulating all that through credit card cashback is an uphill climb and not worth it – unless time and money are on your side.


---
What Should I Consider?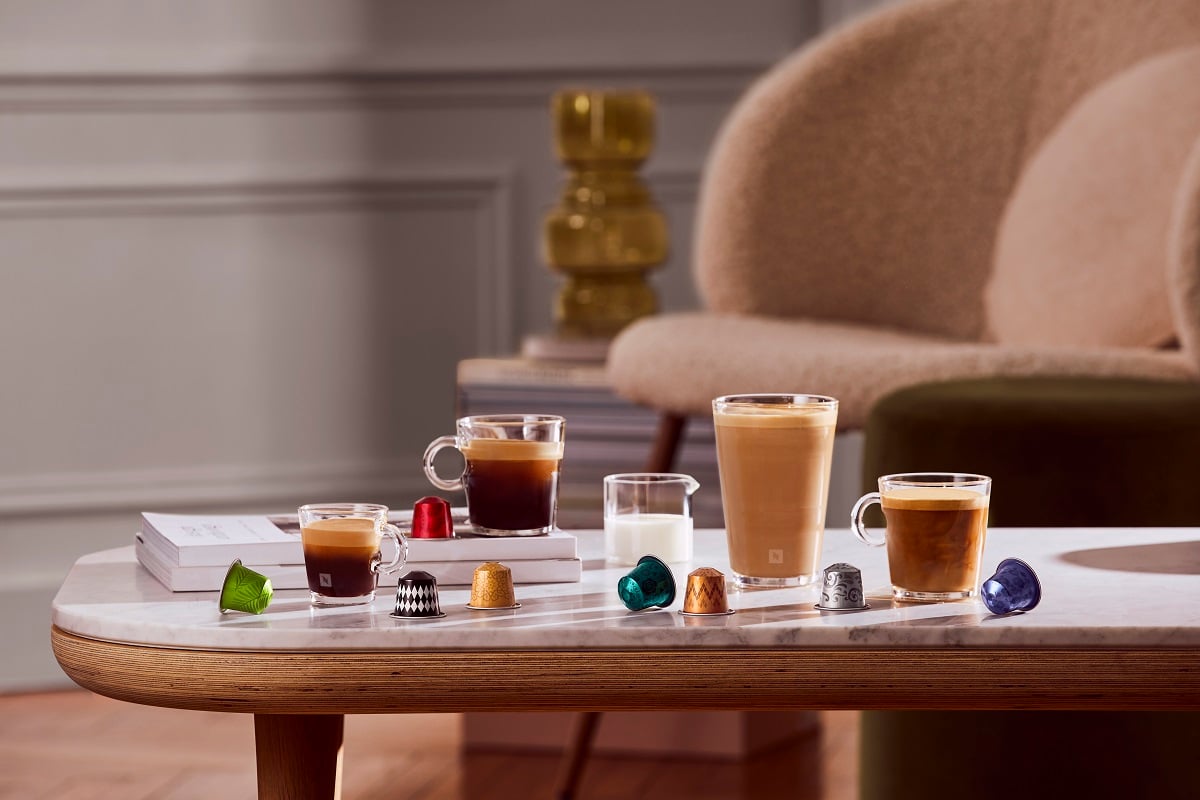 (Photo Credit: Nespresso)
Let's take a step back. Picking the right plan for your coffee needs involves several things to consider. Here are some key things you should consider.


1. How much coffee would you expect to consume in a month?
Depending on how many cups of coffee are consumed monthly in your household, you might need to upgrade to a plan that would give you more Nespresso credits.


2.
Do you like your coffee with milk?
While you can add milk to your coffee, you could elevate your experience further by choosing a plan that comes with a milk frother. The milk frother has options to froth your milk hot or cold – perfect for a hot afternoon pick-me-up.


3.
Which Nespresso machine pods would you prefer?
You might be wondering, what's the difference between 'Original' and 'Vertuo' Nespresso machine pods? The difference lies in the type of capsules that each coffee machine uses.
The Nespresso machines that use 'Original' capsules will give you the classic Italian coffee experience, with espresso and lungo cup sizes from the push of a button.
On the other hand, the 'Vertuo' machines brew a wider variety of coffee styles – espresso, double espresso, long black and even capsules that can replicate pour-over style and cold-brew coffee. Besides serving more coffee, the Vertuo machine uses Centrifusion™ extraction to pull thick, velvety crema for your coffee break.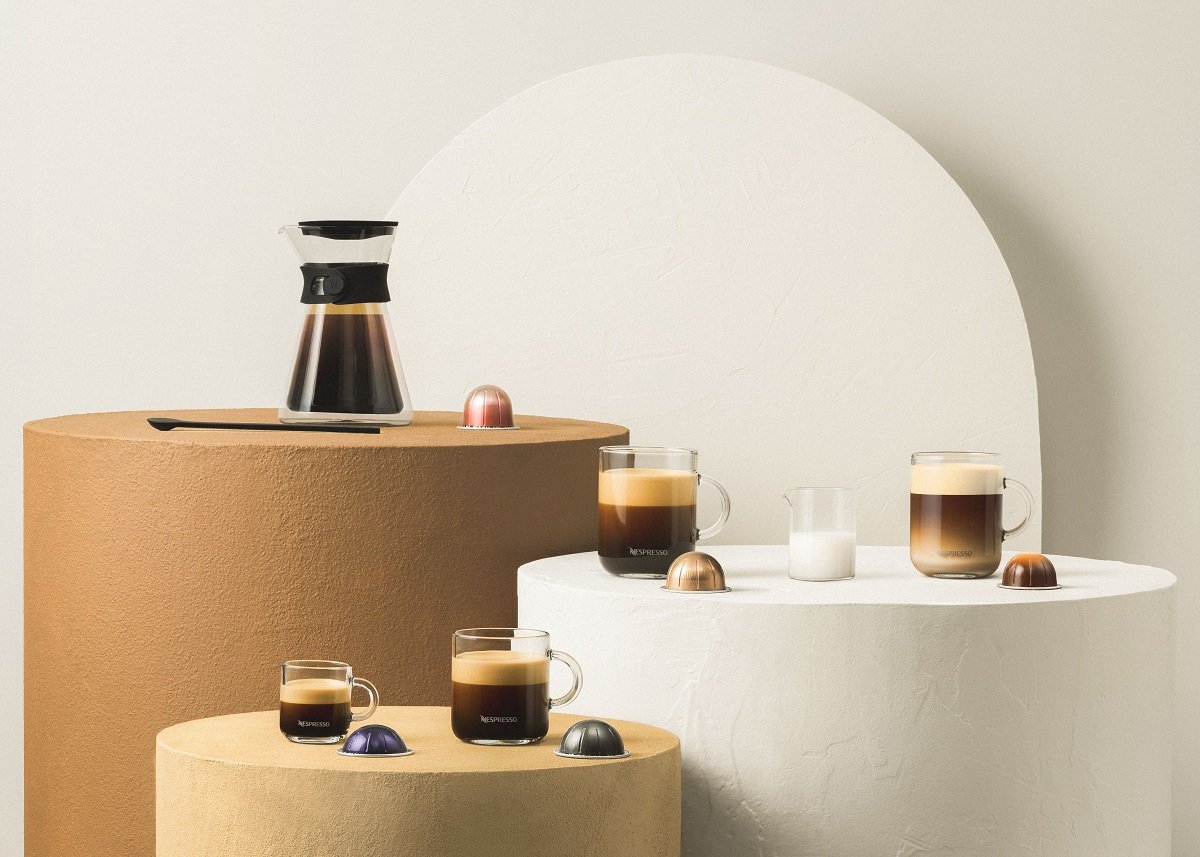 (Photo Credit: Nespresso)
Plus, each capsule has a barcode that the machine scans, allowing you to create the perfect cup of coffee with the touch of a button!
Fair disclosure, Vertuo capsules might cost slightly more than Original capsules, but if you are a serious coffee drinker, trust me, you'll be able to enjoy a wider range of coffee styles with a single touch of a button.


---
Find The Right Coffee For You
In case you need more convincing, Nespresso has a wide variety of coffee blends for you to choose from. Whether you prefer bold and robust flavours, lean towards a milder, slow-roasted blend, or consider yourself a coffee aficionado who savours exclusive single-origin blends, rest assured that there is a capsule for you.
Check out their coffee quiz to find the perfect blend for you!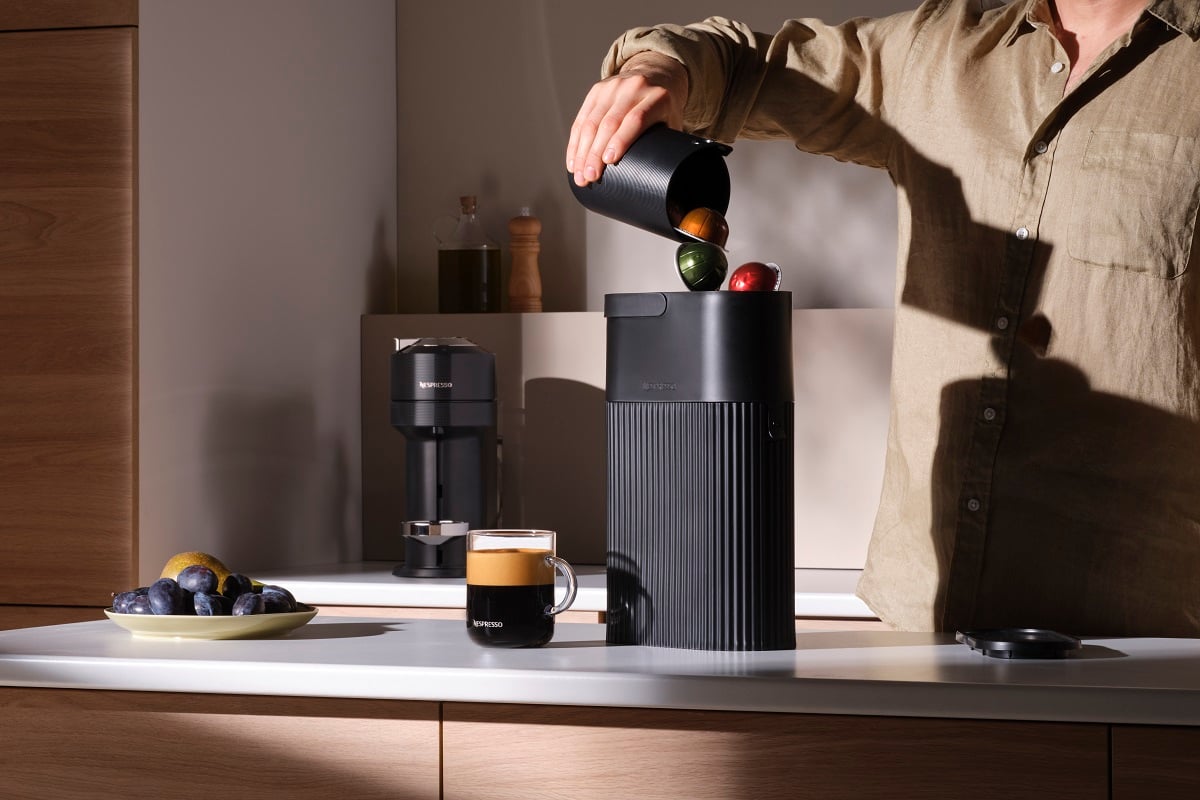 (Photo Credit: Nespresso)
Sustainability
In its commitment to being sustainable, each Nespresso capsule is made from 80% recycled aluminium to lower environmental impact.

Worried about the impact you have after each capsule gets brewed? Fret not. With every monthly order of coffee capsules, you can opt for a Nespresso recycling bag to collect your used capsules. Once a bag has been filled, bring it to any Nespresso boutique or hand it over to the Nespresso delivery person.
Exciting designs
Whether you are a monochrome fan or all about the pop of colours, the Nespresso machine comes in all sorts of colours to fit your home.
If you'd like your coffee machine to come in a bright colour, consider exploring the Vertuo Pop machines. They come in 4 different colours – mango yellow, spicy red, aqua mint and liquorice black.
---
Best Credit Cards To Pay For A Nespresso Subscription
Your coffee addiction might cost you, but you could get the most bang for your buck by using these credit cards to pay for your Nespresso Subscription.
Citi Cash Back+ Card




1.6% unlimited cashback on all eligible spend

Standard Chartered SimplyCash Card




1.5% unlimited cashback on all eligible spend

UOB Absolute Cashback Card





1.7% unlimited cashback on all eligible spend

UOB EVOL Card


8% cashback on online transactions

Capped at S$20 for online transactions

UOB Lady's Card





UOB Lady's Solitaire Card




6 mpd on dining

Must select Dining as enrolled category

Bonus earn rates capped at S$1,000/S$3,000 per month respectively

Citi Rewards Card



4 mpd on shopping and online spend (except travel)

Bonus earn rate capped at S$1,000 per statement month

HSBC Revolution Card



4 mpd on online and contactless spend

Bonus earn rate capped at S$1,000 per statement month
---
Life Is Too Short For Bad Coffee
If there's one thing we can all agree on, it's that life is better with a great cup of coffee. And thanks to Nespresso's subscription plans, you can now have your favourite flavours at your fingertips while keeping your finances in check. No more splurging on overpriced café brews or settling for instant coffee.
With a Nespresso subscription, you'll be your own barista, brewing delicious cups of joe in the comfort of your home and saving some serious dough. So, get ready to savour the perfect brew while watching your savings grow—it's a win-win situation!


This article was written in partnership with Nespresso.
---