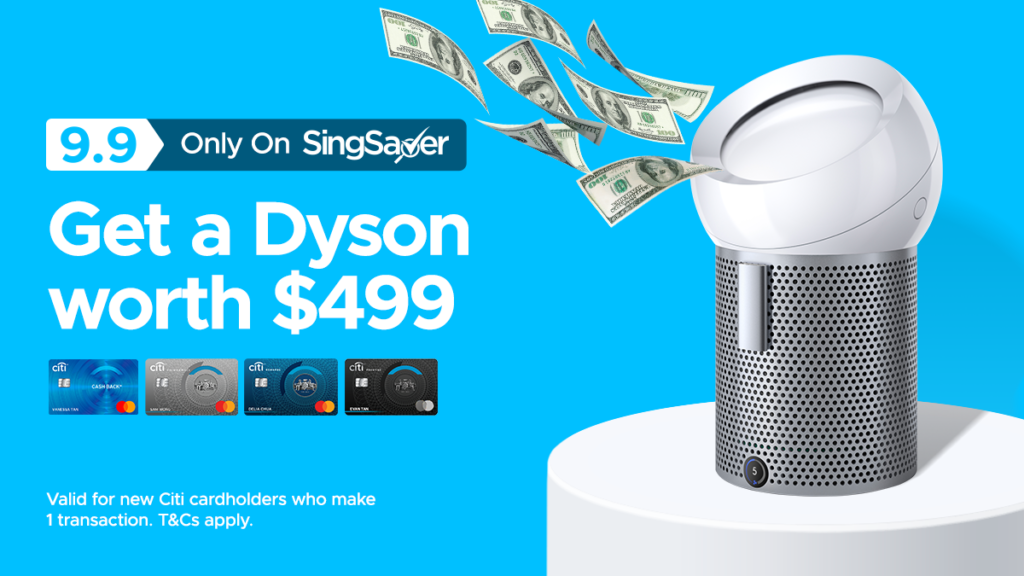 The SingSaver Exclusive Dyson Pure Cool Me™ Promotion is over, but what's next?
If you participated:
As long as you have applied through SingSaver and fulfilled the promotion criteria, you will receive your reward within 90 - 120 days from the date the promotion criteria has been met. Don't forget to make a single spend on your Citibank Credit Card within 60 days of card approval!
Useful links:
- When will I receive my gift?
- SingSaver Rewards Process
Read our Terms and Conditions or FAQs here.
If you didn't get a chance to participate:
Simply head over to our site for the best deals on Credit Cards, Travel Insurance or Personal Loans and still be eligible to receive great cash or product rewards!
Alternatively, leave your email with us below and be the first to be informed of exciting upcoming promotions and rewards!
Disclaimer: By signing up to our email list, you consent to receiving marketing, advertising and promotional information from SingSaver Pte. Ltd.
Read These Next:
Favourite Credit Card Combinations To Max Out Cashback And Miles (As Used By SingSaver Staffers)
Shopee Promo Codes and Credit Card Discounts
How To Maintain Your Credit Score During Covid-19
Best Personal Loans In Singapore With The Lowest Interest Rates (2020)
Food Delivery Promo Codes 2020: GrabFood, Deliveroo, Foodpanda, WhyQ