Most of us have had to adapt to deal with the restrictions and challenges of a new reality during this period of unprecedented disruption.
Yet, every dark cloud has a silver lining and this has manifested in the form of additional time for our loved ones and our personal development. While we strive to stay healthy in these trying times, we also shouldn't ignore our financial health. Being financially healthy allows us to provide for ourselves and our family, and be in a better state of mind to take control of our credit.
Which brings us to maintaining a great credit score throughout and beyond the pandemic.
What is a credit score?
Your credit score is a number used by lenders as an indicator of how likely an individual is to repay debts, and the probability that the individual will default on payments. A Credit Bureau of Singapore (CBS) Credit Score is a four-digit number based on your past payment history on your loan accounts. And this CBS credit score ranges from 1,000 to 2,000, with a score of 1,000 indicating a higher likelihood of default than a score of 2,000.
How is your credit score determined?
Your credit score in Singapore is determined by a proprietary algorithm that tracks your use of credit. Any Singaporean can obtain a credit report (which shows their credit grade) from the CBS for a fee of $6.42 (inclusive of GST).
How does a good credit score help you?
In most cases, lenders will want to know your credit score to obtain a fast and objective assessment of your credit risk. A good credit repayment history makes it easier for you to obtain credit and qualify for loans.
It can also help you qualify for lower interest rates on loans and rewards credit cards that earn cashback, miles or points when you shop, dine out or pay your utilities bills. If you're thinking of buying a HDB or applying to jobs, a great credit score gives you a great lift-off.
So, what can you do to improve your credit score? Here are some tips to help you get started.
Pay off your debt
Staying at home more means that some of us have spare cash on hand (all that commute and work lunch costs you may have saved!). This can be used to pay off any existing debt. Lenders like to gauge low utilisation of credit facilities, so paying off part of your debt will go a long way towards improving your credit score. Paying off a larger chunk of your debt also means that less interest is accrued over time, saving you money in the long run.
If you are struggling to clear your debt, consider low-interest tools such as personal loans, credit lines or balance transfers.
Limit number of open credit facilities
A rule of thumb: avoid having more than four to five credit facilities (personal lines of credit, credit cards, personal loans and so on). It's not advisable to hold six or seven credit cards or credit lines. You'll likely feel confused and stressed by the various billing cycles, and risk missing payments.
This is why it's best to close off credit cards you no longer use, which in turn saves you the annual fee. For personal lines of credit or personal loans, compare and stick to one with a lower interest rate.
Stay up-to-date with payments
Repayment patterns have a huge impact on your credit score. Full and on-time payments are reflected positively, while late or missed payments will lower your credit worthiness. If you are experiencing a financial hardship during this time, contact your lender to find out about the options available to you.
Programs such as the Debt Management Programme (DMP) offered by Credit Counselling Singapore (CCS) and the Special Financial Relief Programme (SFRP) allow you to convert your existing unsecured credit facilities into a lower-interest term loan. Refinancing your debt through SFRP does not affect your credit score.
Review your credit report regularly
Improving your credit score starts with identifying what you need to work on. Get in touch with Credit Bureau Singapore to obtain a copy of your credit report at $6.42 per copy, or drop by your nearest SingPost branch.
With My Credit Monitor (MCM), staying up-to-date with your credit score is easier than ever. In addition to sending you a quarterly report, MCM will alert you to material changes to your credit report, so that you are always aware of your credit standing.
This article is originally written by Credit Bureau Singapore.
Read these next:
5 Ways to Get the Highest Credit Score in Singapore
5 Hidden Ways Your Credit Score Can Affect Your Life
Best Loans to Help Improve Bad Credit Score in Singapore (2020)
Top 6 Myths About Personal Loans, Busted
Top Credit Card Promotions And Deals On SingSaver
---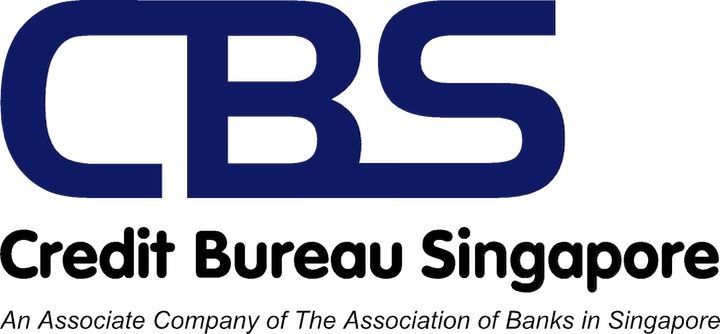 Credit Bureau (Singapore) Pte Ltd (CBS) is Singapore's most comprehensive consumer credit bureau that has full-industry uploads from all retail banks and major financial institutions. CBS assists members in their credit approval process and protects their credit profile, by providing objective and factual information collated from members.
---