When it comes to dealing with the loss of a loved one, the last thing on your mind is paperwork.

When a loved one passes on, one of the first tasks handled by the family is to place an obituary in the papers.
Another task is attending to and filing deceased life insurance policy claims.
The information required for both is very similar. This led SPH, NTUC Income, and LumenLab (MetLife's Asia innovation centre) to think about the applications of blockchain technology in helping automate and simplify life insurance claim processes for bereaved families.
This is where Lifechain comes in.
What is Lifechain?
Powered by blockchain technology, Lifechain automates the verification process by allowing SPH to securely encrypt and share verification data (used for obituary placement) with NTUC Income to kick-start the claim process.
This triggers a search for a matching life insurance policy, allowing Income to initiate the claims process should a match be found.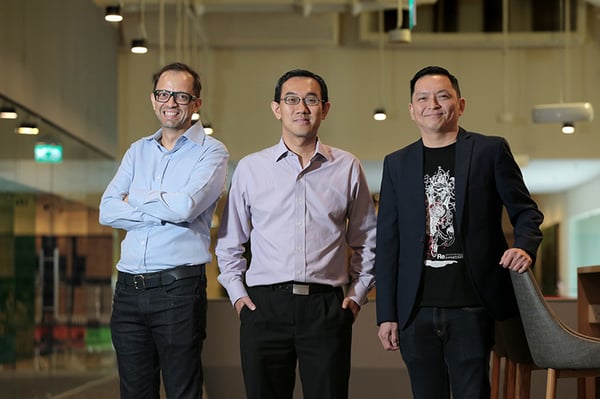 Lifechain will begin piloting this month, targeting 1,000 randomly selected Income life insurance policyholders.
During the pilot, family members who place obituaries in The Straits Times will be informed about Lifechain. Upon their consent, the deceased's National Registration Identity Card (NRIC) number will be submitted into Lifechain as hashed data, triggering a search for a matching life insurance policy.
When a match is found, SPH will inform family members within one working day, while Lifechain will send an automatic notification to NTUC Income to initiate the claims process.
Family members will also be informed by SPH when a match is not found, so that they can proceed to make checks and file claims with their life insurers accordingly.
The Potential of Blockchain to Shape the Future of Insurance
Lifechain is an industry-first collaboration to simplify life insurance claims for bereaved families.
With Lifechain, NTUC Income is able to simultaneously deliver improved efficiency for their customers while ensuring optimal protection of their policyholders' personal data.
This is a milestone for Singapore's insurance industry. "Blockchain technology offers greater transparency, enhanced security, improved traceability, efficiency and speed of transactions," says Mr Peter Tay, Chief Operating Officer of NTUC Income, who heads Income's Digital Transformation Office (DTO). "These value propositions resonate with NTUC Income and we are excited to be the first insurer to come on-board Lifechain."
Mr Julian Tan, Chief of Digital Business of SPH, says he "hopes to expand Lifechain to include more insurers in time to come".
Read these next:
How To Do Financial Planning When You're A Single Woman
Did You Know These 5 Things Can Be Covered With Travel Insurance?
Food Poisoning: Does Your Insurance Cover It?
Avoid These 5 Mistakes When Buying Insurance
5 Things Singaporeans Should Know About End-of-Life Planning