Between so many cashback, miles, and rewards cards, it feels almost impossible to decide on your first credit card. That's why we're here to help tune out the noise and explain why we recommend an unlimited cashback card!
We can all agree that acquiring your first credit card is an exciting step into adulthood. Not only is it a milestone of getting older, but it's an indicator of greater financial freedom and disposable income generally. (Although, we must preface that this does not correlate with greater financial responsibility.)
But that's beside the point; your first credit card poses as a significant asset in your wallet, unlocking new spending opportunities and access to a whole slew of bank discounts and offers. With so many different credit cards to choose from, it's natural to feel a little intimidated trying to select the right card to suit your needs and preferences.
Miles might help to sponsor your next flight ticket while receiving reward gifts are nice too. But for card beginners, there are multiple reasons why an unlimited cashback card might be your winner instead!
Curious? Here are some of our reasons why we think an unlimited cashback credit card is a great card for young adults to have in their arsenal.
---
Read more:
Cashback vs. Miles vs. Rewards: Which is the Best Credit Card?
The Best Credit Cards For Young Adults in Singapore (2022)
Reasons why an unlimited cashback credit card is highly recommended for young adults in Singapore 2022
1. No minimum spend and no cashback cap
As a young adult just entering the workforce, you wouldn't want to be overwhelmed by expenditure management. There should be minimal complications involved, with spending made convenient, simple, and fuss-free.
This explains why an unlimited cashback card fits the bill.
Normally, you'd have to hit the card's minimum monthly spend to qualify for cashback. But unlimited cashback cards require neither a minimum spend nor impose a cashback cap. This means that cardholders can effortlessly earn cashback with every purchase without fretting over having to qualify for it by hitting a target amount each month.
The absence of a cashback cap also removes the hassle of mindfully switching between credit cards when limits are hit. For example, the UOB EVOL card has a total cashback cap of S$60 per month. Thus, once the S$80 has been fully attained, it acts as a signal to switch over to their other cashback, miles, or rewards cards to continue earning rebates in other manners.
In comparison, you'd never face such a predicament with an unlimited cashback card.
2. Greater cashback eligibility across categories…
It's also widely known that unlimited cashback cards have greater eligibility across various spend categories. Typically, credit cards bear different mechanics emphasis since each card is created to meet different consumer demands and preferences. Some cards are marketed as grocery or everyday-use cards while others are more dining and online shopping centric.
Based on their expenditure purposes, these cards will have their own category eligibility and exclusions. How category eligibility works in credit cards is based on an institution's or company's Merchant Category Code (MCC). The criteria for what is or isn't eligible are determined by the respective banks.
Common examples of MCC exclusions include (but are not limited to):
MCC 6529 to 6540: Quasi Cash/Financial Services (e.g. e-wallet top-ups, utilities, insurance premiums)
MCC 8211 to 8299: Education Institutions
MCC 9000 to 9999: Government Services
MCC 5993: Other Miscellaneous Purchases (e.g. cigar stores and stands)
Even then, this list of exclusions is not exhaustive. One bank's classification of a merchant might differ from another bank's. You'll have to scrutinise each card's T&Cs to identify the classifications accordingly.
Unfortunately, unlimited cashback cards aren't immune to such spend exclusions either. But, there are some exceptions.
3. … Even e-wallet top-ups, insurance premiums, and bills
For instance, the UOB Absolute Cashback and AMEX True Cashback cards are the true champions of 'limitless' spending. While other cards might not consider quasi-cash or quasi-financial services as eligible spending (for cashback, miles, or points), these two cards have minimal spend exclusions.
Transactions like e-wallet top-ups, insurance premiums, utility bills, school fees, and more are qualified for cashback with these cards.
Among unlimited cashback cards, UOB Absolute Cashback currently offers the highest rebate at 1.7% cashback whereas AMEX True Cashback offers a lower rate of 1.5% cashback. Bypass those pesky spend exclusions by paying school fees or footing recurring premiums to either of them.
💡 Pro-tip: Take advantage of AMEX's 3% welcome cashback bonus on all eligible transactions (up to S$5,000) in the first six months of your AMEX True Cashback card approval.
The rebate rate will drop back down to 1.5% after either the S$5,000 spend limit is met or the six months are up, whichever comes first.
4. Double-dip rebates through card-pairing combos
One of our favourite things to do with unlimited cashback cards is to stack earned rewards through card-pairing combos.
Take Grab as an example. Recently, Grab nerfed their Rewards Points system and AMEX True Cashback excluded GrabPay top-ups from their welcome rebate bonus. In light of this, cardholders could no longer double-dip in cashback and points by paying for Grab services with the card alone. Instead, they'd have to top up their GrabPay e-wallet and pay using it in order to earn any GrabRewards Points.
This is not only inconvenient but also disincentivises non-avid users from Grab's ecosystem. So what's the remedy for avid Grab users then?
Fear not, we've got a solution to circumvent this:
Top up your GrabPay e-wallet with UOB Absolute Cashback to maximise on 1.7% cashback.
Apply for a GrabPay Card and use it to pay for all your transactions.
Profit 📈
Since the GrabPay Card functions as a debit, payments will be funded directly from your GrabPay e-wallet, allowing you to earn a first tier of cashback, followed by a second tier of GrabRewards Points.
💡 Pro-tip: Some businesses like insurance companies might not accept AMEX as a payment provider, preventing you from paying your premiums using the UOB Absolute Cashback straight. Hence, the GrabPay Card – a MasterCard – can double up again here! A true win-win situation!
5. Great for big-ticket item purchases
Speaking of unlimited cashback, using such cards to fund your big-ticket purchases is also a great idea. Why? Because imagine buying your car with a regular cashback card; chances are you'd bust the rebate cap instantly on a >S$100,000 purchase.
Let's take the Mitsubishi Space Star car as a case study.
Mitsubishi Space Star*
Average Open Market Value (OMV) = S$14,864
Excise Duty (20% of OMV) = S$2,972.80
GST (7% of OMV + Excise Duty) = S$1,249
Registration fee = S$220
Other charges = ~S$9,705
Cost of Cat A Certificate of Entitlement (COE) = S$87,889
Total car ownership cost = S$116,999
*Values as of August 2022
Assuming you purchase the car with DBS Live Fresh, common sense will tell you that its 5% cashback on eligible contactless transactions (capped at S$20) will immediately be hit. This is where an unlimited cashback card comes to the rescue!
Switching to the Standard Chartered Unlimited card rewards you with a limitless 1.5% cashback. You'll effectively earn S$1,755 in rebates on the Mitsubishi Space Star purchase.
💡 Pro-tip: Double that figure (3% cashback) when you deposit funds into an Unlimited$aver account.
See also: 18 Best Credit Cards For Big-Ticket Items (2022)
6. Same access to bank promos (as other credit cards)
All credit cards unlock cardholders with access to a catalogue of exclusive offers and promos offered by the issuing bank. Unless you hit the card's minimum spend easily, why waste your budget by forcing yourself to increase expenses unnecessarily?
You'll be able to spend comfortably with an unlimited cashback card and still capitalise on bank-specific discounts and rewards. Catch our drift?
Best unlimited cashback credit cards to apply for in 2022
If you're still reading up until this point, you're a real trooper! Allow us to recommend the best unlimited cashback cards for you to consider applying for before 2022 is over.
[Jump to:]
Cashback credit card
Perks
UOB Absolute Cashback
1.7% cashback
No spend exclusions
AMEX True Cashback
1.5% cashback
3% welcome bonus cashback (capped at S$5,000 spend within first six months)
Citi Cash Back+
1.6% cashback
10% welcome bonus cashback (min. S$800 spend within first two months)
SCB Unlimited Cashback
1.5% cashback
100% rebate when paying bills via SC EasyBill
Up to S$277 extra cashback (min. S$200 spend within first 30 days)
See also: Credit Card Promotions: Exclusive on SingSaver (August 2022)
UOB Absolute Cashback
As mentioned, the UOB Absolute Cashback offers 1.7% cashback with no minimum spend or cashback. It's the current highest rebate offered on the market.
What's more, it's praised for its lack of spend exclusions. This allows you to earn cashback on often-excluded merchant transactions like insurance premiums, school fees, utilities, rent, e-wallet top-ups and more.
Although it utilises AMEX as its payment processor, this is just a mild obstacle if you utilise our GrabPay Card hack above.
SingSaver Exclusive Offer: Receive S$350 cash credit or S$500 worth of Grab vouchers or up to 50,000 miles when you apply for select UOB credit cards and fulfil the minimum spend requirements. T&Cs apply.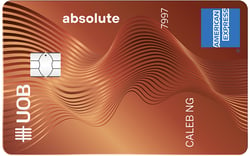 AMEX True Cashback
AMEX True Cashback offers 1.5% cashback on all eligible spending, with no minimum spend or cashback cap. Compared to UOB Absolute Cashback, it's not totally immune to spend exclusions. There are certain non-eligible categories like balance transfers, annual card fees, cash advance loans and others.
While 1.5% is the base rebate rate, this card sets itself apart thanks to the generous 3% welcome bonus cashback on the first S$5,000 eligible spend within six months of card approval.
Thanks to this bonus, cardholders can earn a maximum of S$150 rebate in those months. That's just shy of the cost of a pair of 2nd Gen Apple AirPods (S$165).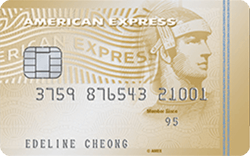 Citi Cash Back+
Another crowd favourite, the Citi Cash Back+ is a mid-tier card because of its 1.6% cashback with no minimum spend or cashback cap. Unfortunately, this card has considerably more spend exclusions than the aforementioned ones.
You can redeem your cash instantly on the go via SMS in rebate values of S$10, S$20, and S$50.
In any case, it's still a decent cashback card to funnel all your retail spending towards. But if you need some convincing, give our Citi Cash Back+ card review a read.
Bank Promo: New card applicants can get up to 10% bonus cashback on all S$800 eligible spend within the first two months of card approval. Valid till 31 October 2022. T&Cs apply.

SingSaver Exclusive Offer:
For Citi PremierMiles Card: Receive an Apple iPad 9th 10.2" WiFi 64GB (worth S$503.65) or a Dyson Supersonic (worth S$699) or a Dyson V8 Slim Fluffy (worth S$509) or S$300 cash via PayNow upon activating and spending at least S$500 within 30 days of card approval. Valid till 1 October 2023. T&Cs apply.
For Citi Cashback+ Card, Citi Cashback Card and Citi Rewards Card: Receive a Dyson Supersonic (worth S$699) or a Dyson V8 Slim Fluffy (worth S$509) or a Nintendo Switch OLED (worth S$549) or S$300 cash via PayNow when you activate and spend at least S$500 within 30 days of card approval. Valid till 1 October 2023. T&Cs apply.
Plus, enjoy up to 2% cashback on all qualifying spend and up to S$656 cash when you apply for the Citi Cash Back+ card and join Citi Plus. T&Cs apply.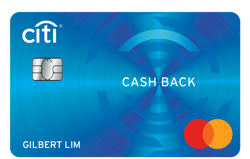 Standard Chartered Unlimited Cashback
Last but not least, Standard Chartered Unlimited Cashback is another respectable card featuring 1.5% cashback with no minimum spend or cashback cap.
One of its perks includes full cashback when you pay your bills through SC EasyBill function. Furthermore, get up to S$277 rebate when you activate your physical card and spend S$200 on eligible merchants within 30 days of card approval.
If you need further information, maybe our Standard Chartered Unlimited Credit Card review can help.
Bank Promo: In honour of National Day, new cardholders stand to receive 5.7% bonus cashback, with no minimum spend. Bonus is capped at S$57.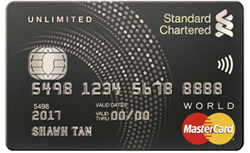 See also: Credit Card Comparison: AMEX True Cashback vs. Citi Cash Back+ vs. SCB Unlimited
Summary: Simplicity is key
Now, this must've been a lot of information to digest. Learning about new concepts like monthly bills, minimum payments, and annual fees as personal finance beginners and novices can be intimidating and tough.
But hopefully, we've managed to deconstruct how general cashback mechanics work and explain why an unlimited cashback credit card is a good first choice.
To reiterate, your first credit card should be straightforward to use. It shouldn't involve you jumping through multiple hoops to satisfy rebate conditions. A limitless cashback card drowns out all the noise of minimum spend, cashback caps, differing categorical rebate rates and spend exclusions.
It simplifies everything into an easy-to-use and fuss-free card that's effective for both everyday and major expenses. But as always, remember to read the fine print of your bank's T&Cs if you're unsure about eligible purchases!
---
Help yourself to better financial shape in the new norm, with SingSaver's all-new Ultimate Savings Guide! Got your free copy yet?
Read these next:
Best Cashback Credit Cards in Singapore 2022
Can Cashback Credit Cards Help Curb Inflation in Singapore?
5 Credit Cards That Will Save You the Most Money in 2022
5 Signs It's Time to Upgrade Your Debit Card to a Credit Card