Planning to pop the question? Make it an extra special moment by doing it at one of these stunning locations overseas.
The fantasy of saying 'yes' after a kiss at the top of the Eiffel tower. Before an artsy date at the Louvre pyramid. Or following a sweet snack of fried dough and powdered sugar around the Ferris Wheel at the Place de la Concorde.
Is there more to the pinnacle of romance than a proposal at Paris? We bring you 9 alternative places where you can propose to your partner. High on the romance, set to spark your partner's heart aflutter, and guaranteed to go easy on the clichés of typical wedding proposal venues.
SingSaver's Best Price Travel Campaign: All successful applicants of participating Travel Insurance products will receive 1x draw chance to enter our weekly lucky draw where 1 lucky winner will stand to have their flight ticket reimbursed (up to a maximum of $2,000). Valid till 31 July 2023. T&Cs apply.
Travel Insurance
Premium for Individual Cover
Covid-19 Coverage
Promotion
Allianz Travel Insurance





from S$34.10 (for 1 week in Asean)

Yes

Use promo code AzSSV to get a 45% discount (Exclusive to SingSaver) and up to $60 via PayNow.

Valid till 30 June 2023. T&Cs apply

MSIG Travel Easy




from S$34.10 (for 1 week in Asean)

Yes

Score an

Airalo eSIM with 1GB data

and receive it within 4 working days when you apply now! Valid till 12 June 2023.

T&Cs apply.

Enjoy 40% off your Single Trip premium and 20% off your Annual Trip premium. Plus, receive up to S$38 via PayNow when you apply.

Valid till 31 July 2023. T&Cs apply.

Etiqa (TIQ) Travel Insurance




from S$39 (for 1 week in Asean)

Yes

Single Trip:

Use promo code TIQSINGSAVER to enjoy 40% off when you apply.

Annual Trip: Use the promo code TIQSINGSAVER to enjoy a 60% discount and S$20 cashback on your COVID-19 add-on.

Valid till 18 June 2023. T&Cs apply.

Starr TraveLead Travel Insurance





from S$11.05 (for 1 week in Asean)

Yes

Use the promo code SSVTL35 to enjoy up to S$48 via PayNow, a 35% discount, plus an exclusive Agoda promo code.

Valid till 30 June 2023. T&Cs apply.

FWD Travel Insurance




from S$22.50 (for 1 week in Asean)

Yes

Score an

Airalo eSIM with 1GB data

and receive it before you travel! Valid till 2 July 2023.

T&Cs apply.

Use the promo code TRAVEL25 to get 25% off on Single Trip and Annual Trip plans.



Valid till 5 June 2023. T&Cs apply.

AIG Travel Guard® Direct




from S$30 (for 1 week in Asean)

Yes

Score an

Airalo eSIM with 1GB dat

a and receive it within 4 working days when you apply now! Valid till 16 June 2023.

T&Cs apply

.

Single Trip: Use promo code SSFLASHSALE to get 10% off and up to $50 Dairy Farm eVoucher (fulfillment by AIG).
---
Monte Carlo, Monaco
Go hard or go home, especially when it comes to destination wedding proposals. Whisk your partner away for a trip to remember, while overlooking the beautiful city of Monte Carlo in Monaco.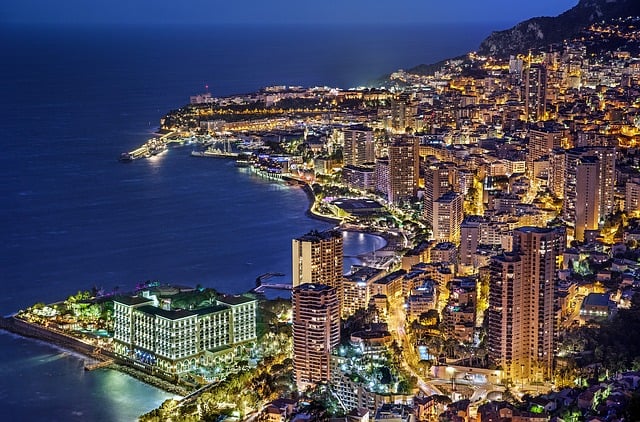 A town located in the French Riviera, its proximity to France makes it a great alternative to Paris.
Seize this magical moment in this city for an extra special declaration of your love, and seal the deal amid champagne or wine. All while strolling and exploring the city known as the playground for the rich and famous.
Being just a direct flight away, it's easy to find cheap flights to Monte Carlo if you're looking for the perfect setting for a romantic proposal.
---
Santorini, Greece
If catching sunsets in the evenings, walking around volcanoes and taking a dive into warm springs are activities that you and your partner love, then Santorini might be the ideal place for you to pop that once-in-a-lifetime question.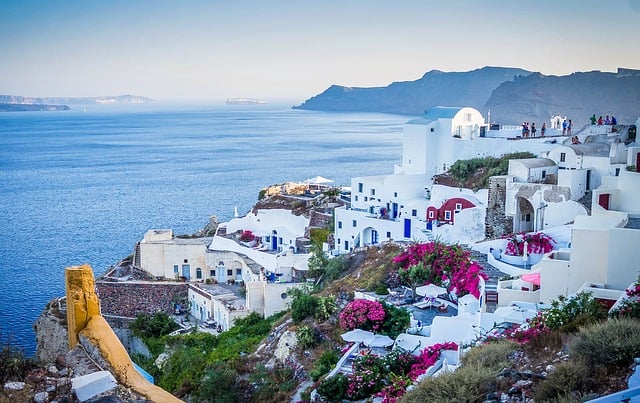 The whitewashed houses with the blue doors and windows also lend a charm that can't be replicated elsewhere. There's no better way to kickstart the next phase of your romantic journey than against this beautiful setting.
---
Machu Picchu, Peru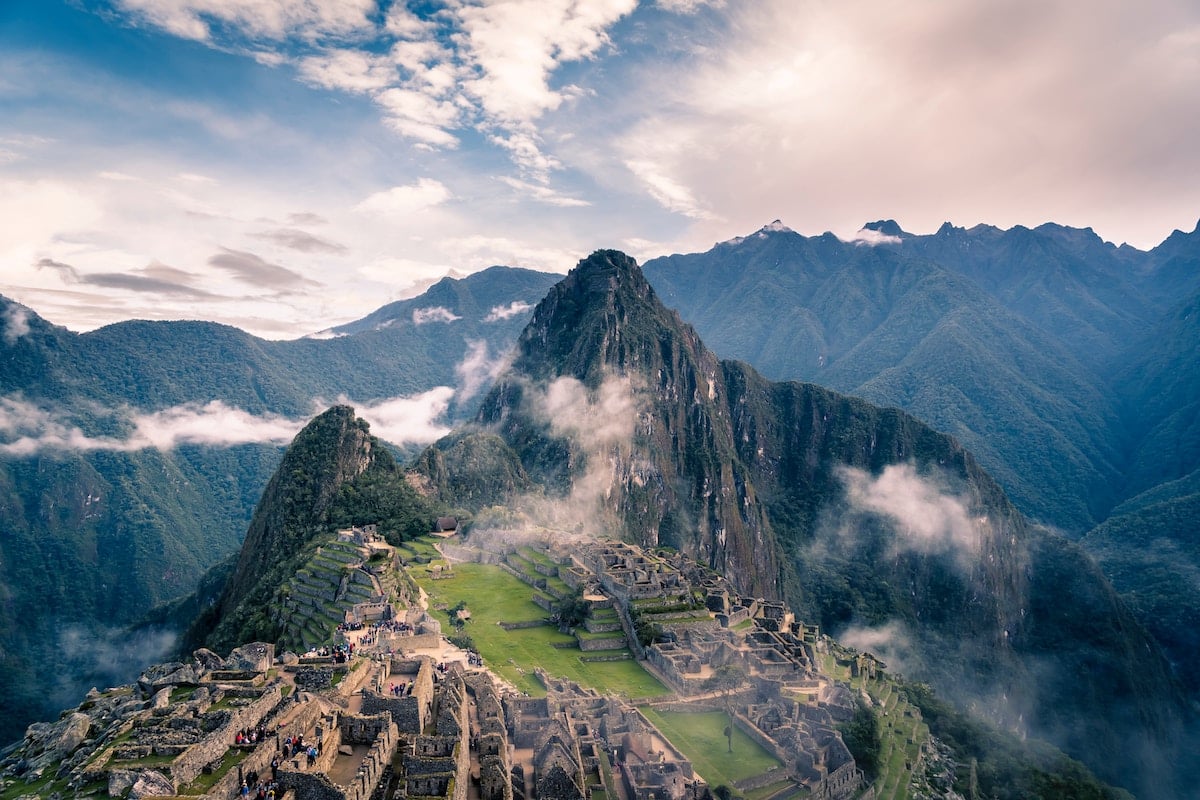 Are you and your partner history buffs? Then proposing at the 15th century-old Incan citadel of Machu Picchu, Peru, might be the perfect backdrop for your relationship. Marvel at the mortar-free limestone architecture nestled deep within the Amazonian jungle.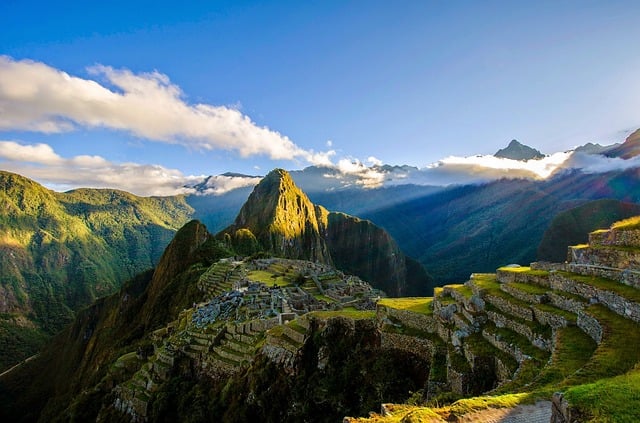 This destination will make your wedding proposal an adventurous memory. If all goes well, spoil each other with day trips out to the likes of El Póulo, La Viña and Santa Maria in the following days.
---
Seville, Spain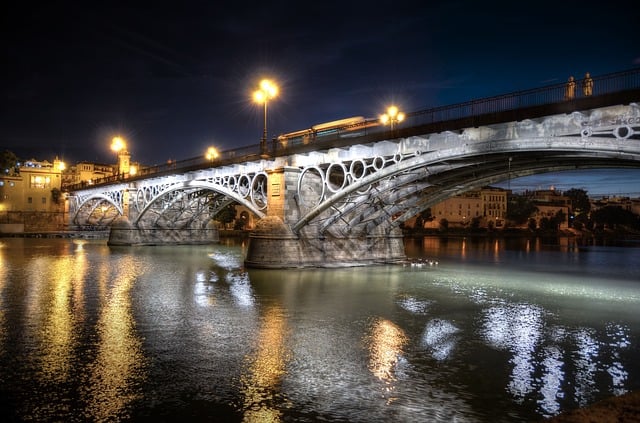 Do the words fire and passion best describe your relationship? Then Seville in Spain may be the destination for you to make that proposal to your partner.
Imagine watching performances of wild flamenco dancing against the backdrop of the Gothic Seville Cathedral.
Go for a romantic stroll along the Triana bridge at night for some quality time. Or, admire the intricate Alcázar castle complex, a distinct medieval castle-complex bound to take your breath away.
At the very least, the majestic-looking architecture can help you muster up steely courage before making the big ask.
With lots to do within and around the city of Seville, your partner and you will pretty much have a packed and adventurous itinerary to accompany the proposal.
---
Hoi An, Vietnam
Perhaps your relationship is something more quiet and mellow. Or, your partner prefers that you both share a reflective moment before committing to married life.
The quaint city of Hoi An, also known as "The City of Lanterns", provides a warm and romantic ambience for your big moment as a couple.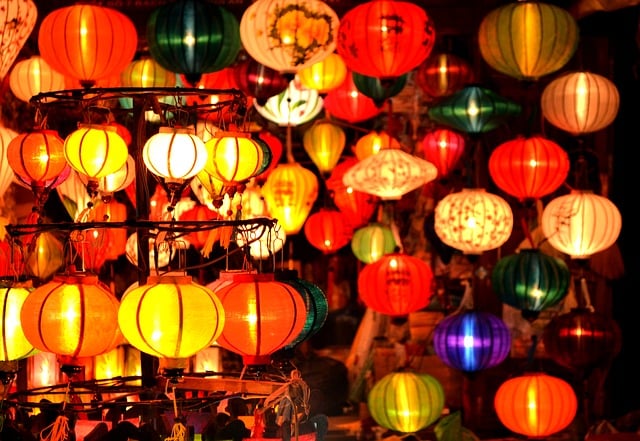 Illuminated by the warm glow of rainbow-coloured lanterns along the streets of the old town, a proposal at Hoi An might be the romantic memory deeply etched in both of your memories in the decades to come.
---
Los Angeles, USA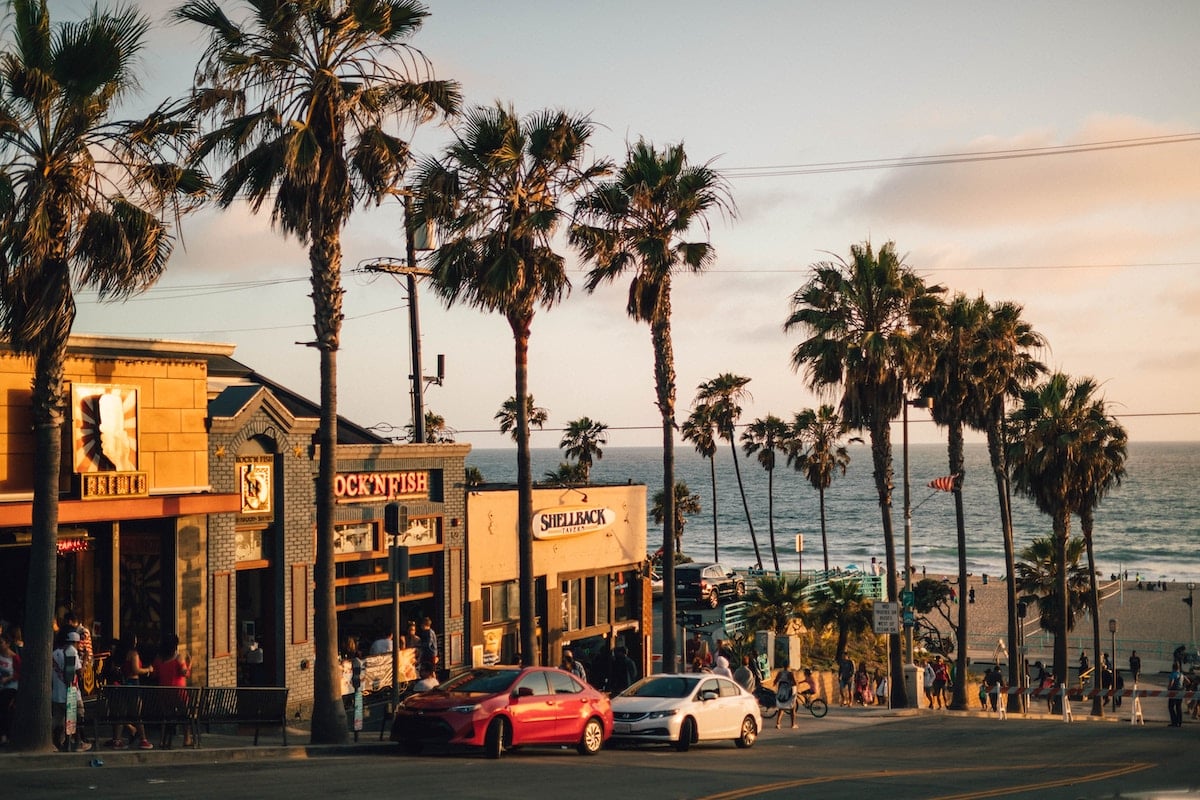 One way that will definitely catch your partner's attention in your proposal is to scream it out at the top of your lungs… while on a crazy roller coaster ride together.
If you're prepared to ride the marriage adventure of twists and turns, consider a proposal at the theme park haven that is Los Angeles in the USA.
And who says the happiest place in the world (Disneyland) is the only theme park in the city of lost angels? Here are 5 other theme parks you and your partner can consider, to unleash your inner adrenaline rush (I mean, proclaim your love to each other) in Los Angeles.
---
Queenstown, New Zealand
Imagine a proposal while free-falling off a canyon swing. If gravity-defying and heart-stopping acts are the love languages of your relationship, consider proposing in Queenstown, New Zealand.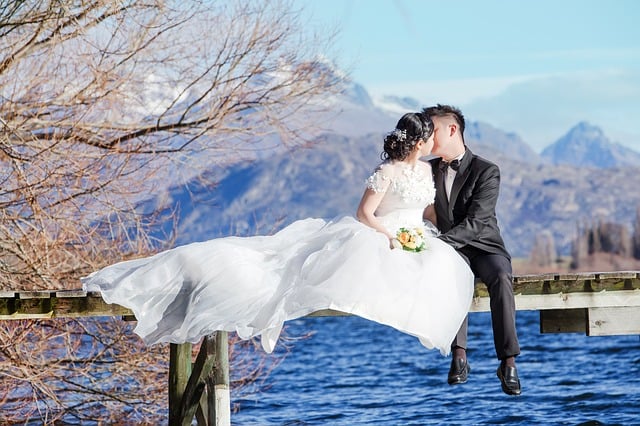 The adventure capital of the world is perfect for couples who revel in wild excitement or enjoy stunning views of natural landscapes from the skies while skydiving.
Visitors who prefer being on ground will also have heart-stopping moments from being surrounded by the sheer majestic natural landscape.
---
Agra, India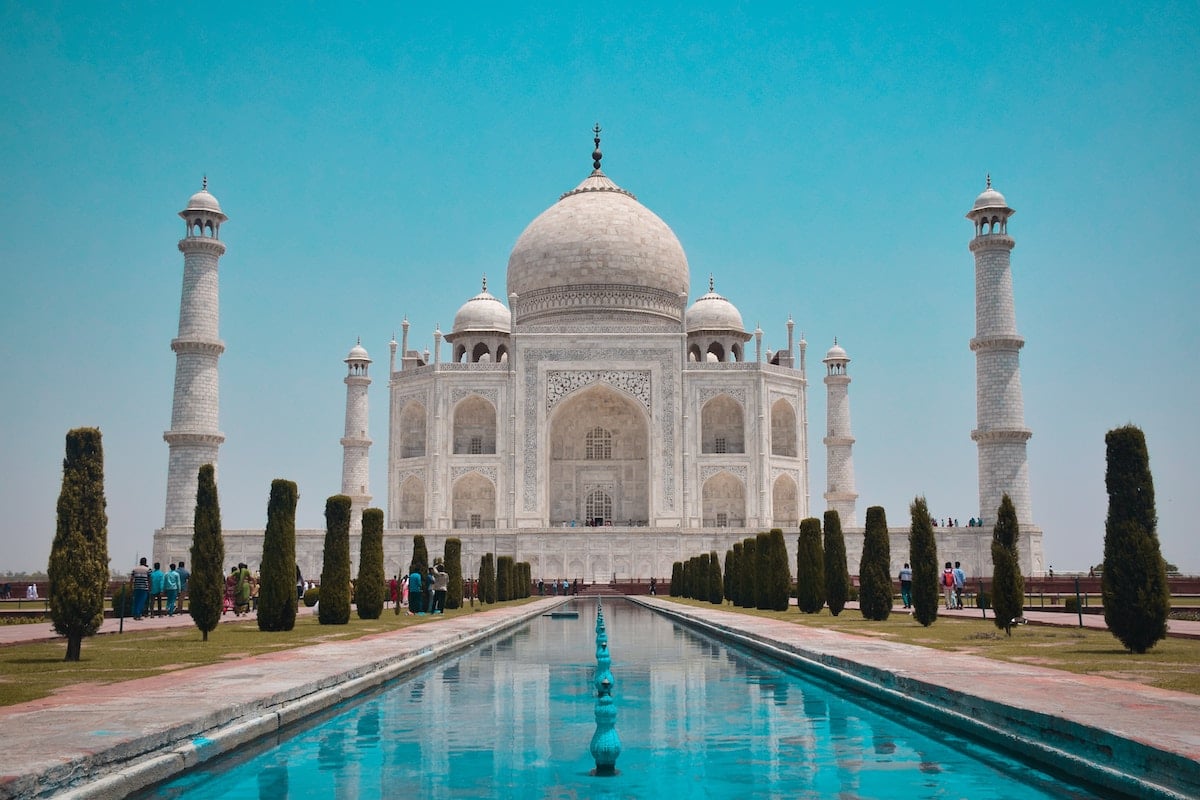 There is nothing more impactful than declaring your love in Agra, the city of northern India's Uttar Pradesh state.
Home to the iconic Taj Mahal, it's a symbol of one of the most powerful love stories in history. The imperial court was built in 1631, in memory of Shah Jahan's wife Mumtaz Mahal, a Persian princess who died while giving birth to the couple's 14th child.
Proclaim your unwavering love before this grand gesture of love that features a massive dome with a carved white marble adorned with precious stones. There is nothing more impactful than a proposal before this impressive icon.
---
Bagan, Myanmar
Picturesque. Historical. Mind-blowing. These words paint what the city of Bagan in central Myanmar offers to someone looking for a place to propose.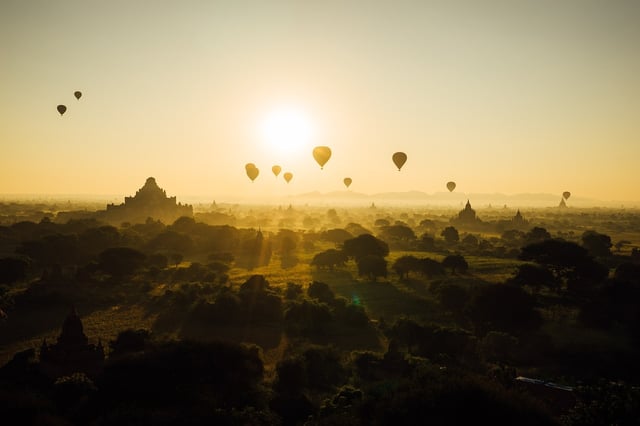 With over 3,000 temples on the Bagan plain, and several of the world's best and largest preserved archaeological sites, seeing ancient Myanmar from a horse and carriage or even a hot-air balloon is an unrivalled experience.
Inspired to take your proposal overseas? Why not check out Skyscanner for cheap flights, hotels and car rentals? They even have a free mobile app you can download for easy browsing and booking on the go.
---
Wait, before you go
As with all romantic getaways, knowing that you're covered with travel insurance can give you the peace of mind to help you keep your attention focused on your loved one. Proposing is enough of a nerve-racking experience without throwing in travel-related worries like lost luggage or flight delays into the mix – especially when you have an expensive engagement ring to look after!
Cover yourself with a travel insurance plan that offers high coverage for loss of belongings. Be sure to read the fine print on how different policies define 'Bags and Belongings', as not all of them cover jewellery.
If you can't decide on what coverage is best for you, try our travel insurance comparison tool to find the best travel insurance plans for your needs.
What to read next:
Best Honeymoon Destinations To Visit in 2019
Affordable Wedding Banquet Venues in Singapore That Won't Break The Bank
8 Affordable Wedding Venues in Singapore
Didn't Buy Travel Insurance? Here Are 6 Times You Will Wish You Had
6 Credit Cards Which Give Free Access to Airport Lounges
---