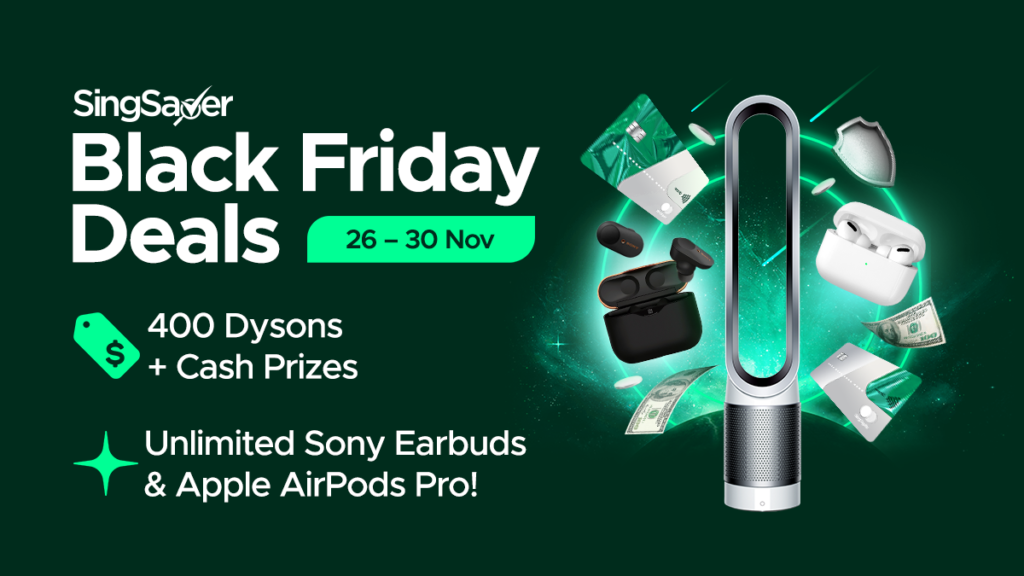 The SingSaver Black Friday Deals is now over! But what's next?
If you participated:
Be sure to check this page or our contest winners page to see if you're one of the lucky winners of the Dyson Pure Cool™ Air Purifier Tower Fans (worth $549)! All participants who have met the promotional criteria for their product(s) will receive their rewards within 120 days from the date they have met the promotional criteria.
Useful links:
- When will I receive my gift?
- SingSaver Rewards Process

Read our Terms and Conditions or FAQ here.
If you didn't get a chance to participate:

Simply head over to our site for the best deals on Credit Cards, Travel Insurance or Personal Loans and still be eligible to receive great cash or product rewards!
Alternatively, leave your email with us below and be the first to be informed of exciting upcoming promotions and rewards!
Read these next:
Top Credit Card Promotions And Deals On SingSaver
Ultimate Guide To Year-End Online Shopping Events 2020 (10.10, Amazon Prime Day, 11.11, Black Friday, Cyber Monday, 12.12 & Boxing Day)
Your Ultimate Guide To Shopping On Taobao In Singapore
Best Online Shopping Credit Cards in Singapore (2020)
Favourite Credit Card Combinations To Max Out Cashback And Miles (As Used By SingSaver Staffers)