Citi PremierMiles Visa Card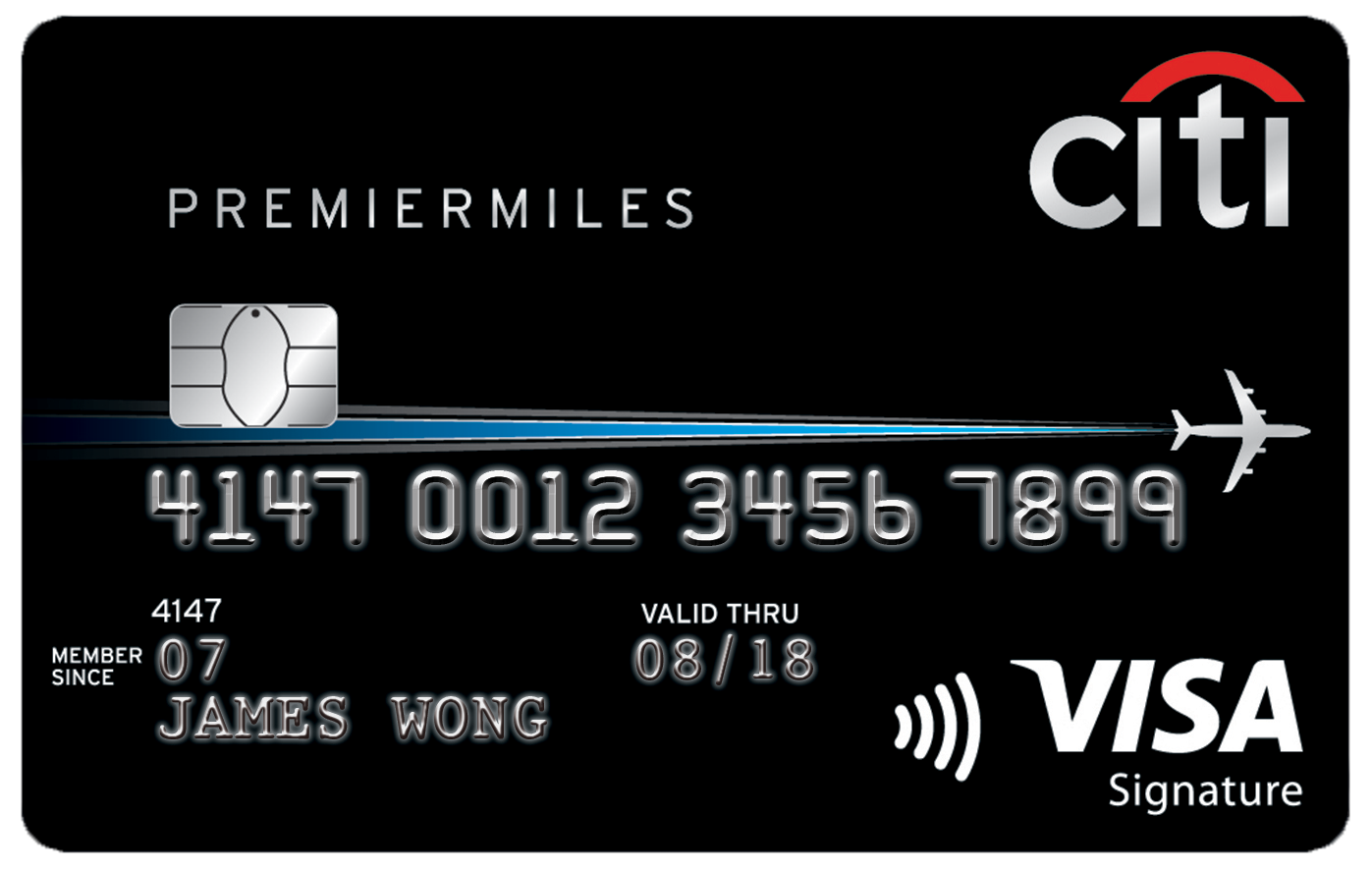 Earn up to
42,000 Miles
+ Receive
🎁 $100 Agoda Voucher
To participate in the promotion, Kindly Fill in the Form Below.
Please note that the gift is only available to New Citibank Customers (New-to-Cards Customer)*
*For the purposes of this Promotion, a New-to-Cards Customer is an individual who
(i) does not have an existing Citibank Credit Card account* at the time his/her application for any Eligible Citibank Product under this Promotion is approved; and
(ii) did not previously have a Citibank Credit Card account that was terminated/closed (whether by the individual or by Citibank) in the last twelve (12) months immediately prior to the commencement of the Application Period; and
(iii) is not a United States ("U.S.") Citizen, U.S. Resident, or U.S. Green Card holder. A person is a "U.S. Resident" if he is present in the U.S. for more than 31 days in the current calendar year, and for an average of at least 183 days over the current calendar year and the preceding calendar years.
Earn up to 42,000 Miles
1.2 Miles/$1 Local Spend
Earn up to 10 Citi Miles per S$1 spent on online travel bookings
Citi Miles never expire
42,000 miles offer is subject to payment of annual fee.
Main card applicants must be at least 21 years of age
Minimum annual income of S$50,000 for Singaporeans/Permanent Residents/Foreigners
Annual Card Fee of S$192.60 (inclusive of GST)