Don't hire a contractor without understanding these common home renovation myths in Singapore, and why they aren't true.
This article originally appeared in Qanvast.
Should you avoid interior designers who charge a design fee? Do beautifully renovated homes really possess higher property value? Which is fact and which is sheer misconception? We examine the 5 most common home renovation myths in Singapore to decide how much truth each one has.
1. Interior Designer Deals = Good Bargain!
Myth: Purchasing furniture and appliances from your interior designer or contractor recommended merchants will save you money.
True or False? It depends. Mega retail stores (e.g. Harvey Norman, Best Denki, etc) buy in discounted bulk from distributors and mark up the prices for retail. The same also goes for most interior designers and contractors, who sometimes receive a commission from the merchants for every successful referral. This value-added service provided by the interior designer covers the hassle of travelling back to the merchant store if the items have defects. What we can confirm is it certainly saves you time from shopping at various places.
What You Should Do: Always compare what the interior designer has quoted you with the market rate. Of course, there'll be places offering you cheaper prices. However, it comes with being diligent in doing your research beforehand, which is time-consuming.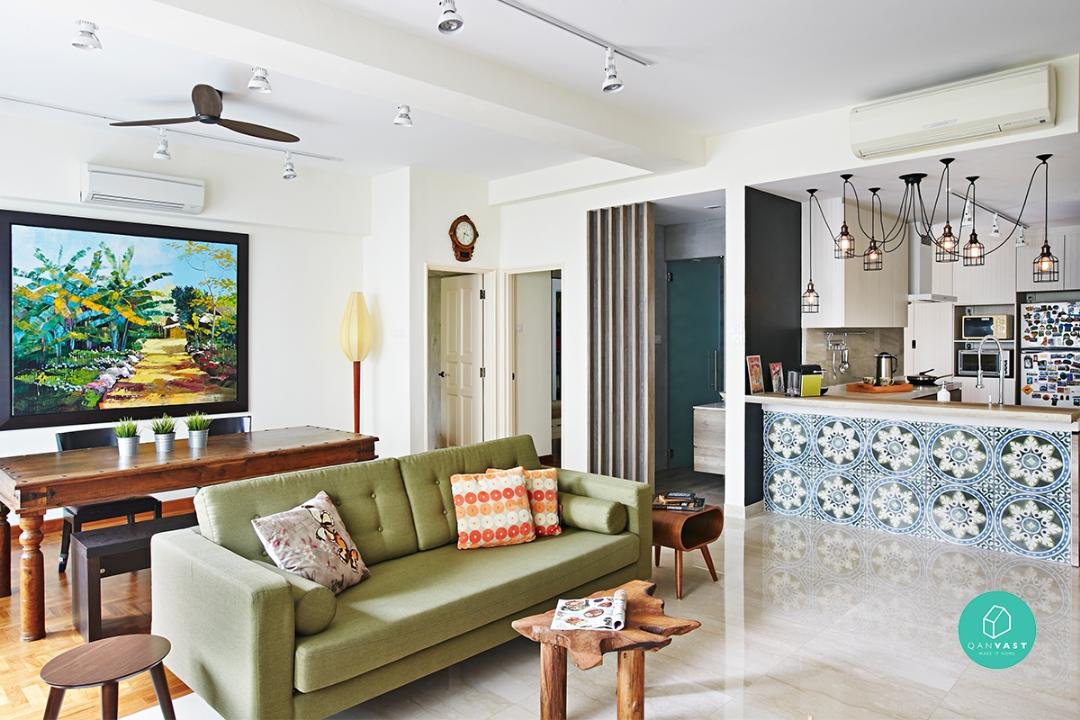 2. Interior Designers Who Charge A Design Fee Are Expensive
Myth: Avoid interior designers who charge a "design fee", as this is an excuse for them to earn more. You'll save money working with interior designers who do not charge any design fees.
True or False? False, and we'd like to toss this misconception out of the rumour mill. Interior designers who claim to not charge any design fees may scatter the cost into other components (disclaimer: this is subject to the individual company's practices), which means that you end up paying what you would to a designer who's transparent with the design fees. The design fee covers the time taken to understand your requirements which will be translated into rough floorplan sketches or 3D visualisations. It also involves project management work such as coordination with the relevant parties; onsite visits, project supervision, and such.
What You Should Do: Set a renovation budget and shortlist 2 to 5 interior designers who you're interested to work with. Research their average renovation costs which will give you a good idea of how much you may need to spend (if you don't already know, this information is readily available on the Qanvast app). Meet them up and compare the cost estimates provided by each of them, and go with the one who's willing to work within your budget.
3. Trust Is All You Need
Myth: Trust is the most important part of the working relationship. It will ensure a smooth-sailing renovation journey with minimal hiccups.
True or False: An idealistic declaration that's true to a large extent, but it requires effort from both parties. The amount of trust that you invest in your interior designer will determine the direction of the working relationship. The ability to trust your interior designer, who also has to work hard to earn your trust, will help to foster an open and communicative relationship that benefits everyone.
What You Should Do: Assess your interior designer with this little checklist. Are they:
Transparent with renovation costs?
Able to understand your design requirements and work with it?
Capable of mediating and rectifying any renovation issues that may arise?
Like any relationship, nothing should be left completely to trust as it takes two to tango. Focus on staying open to alternative suggestions, and understand that renovation hiccups (e.g. incurring additional cost) varying in severity are inevitable. Problems can be solved if both parties are willing to communicate and be reasonable in their demands.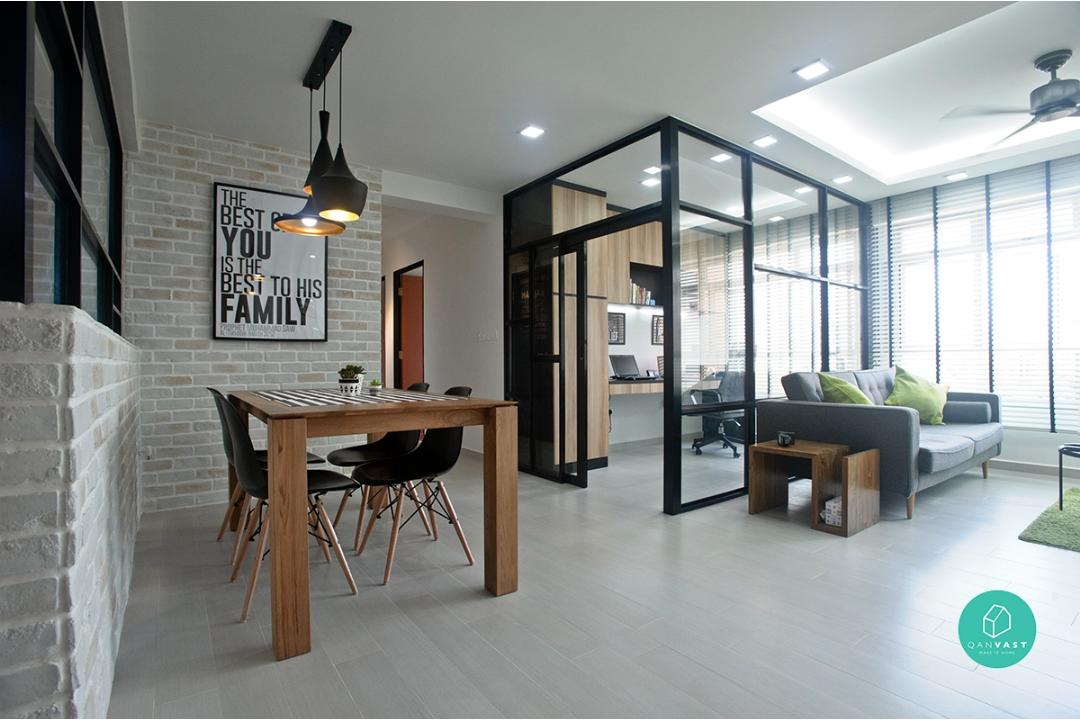 4. A Nicely Renovated Home Yields Higher Property Value
Myth: People are willing to pay more for a nicely renovated home.
True or False: Not exactly; what constitutes a "nicely renovated home" is extremely subject to individual tastes. People like different things, and a hardwood floor that appeals to you may look ordinary to future homeowners. Most (new) homeowners tend to renovate their home unless it was purchased for investment purposes. Also, many homeowners look forward to renovating their home as they can finally bring the dinosaur-themed room of their dreams to life without Mommy saying no.
Wha You Should Do: Ensure that the bare necessities of your home are done properly. This may sound boring, but what people really care about is the functionality of the home such as levelled flooring; air-conditioners, window grilles, adequate socket points, house layout, and so on.
5. Established Interior Designer Firms = Higher Quality and Assurance
Myth: It's better to go with a bigger interior design firm for its proven track record. The renovation process will be problem-free given their experience.
True or False: False. It really depends on the level of expertise of the individual designer who's handling the renovation project. There are interior designers who have accumulated enough experience over the years to set up their own companies. Some interior design firms also prefer to keep their teams small (1 – 3 designers) in order to control the quality of their output.
What You Should Do: If possible, research the interior designer who's managing your renovation work. Read reviews of past clients' testimonials, and when you meet the interior designer, try to get a sense of the chemistry between the two of you. If you feel comfortable with the interior designer and can have an open and honest conversation, you might have the one you're looking for right there.
You can use Qanvast to find an interior designer for your renovation project. Besides being able to browse through different design portfolios and request free quotations, you get covered by the Qanvast Guarantee if you choose to work with their recommended designers. If your designer breaches the contract, becomes unreachable, or insolvent, the Qanvast Guarantee lets you claim 50% of your contract value or up to S$50,000 (whichever is lower). With this in place, you know you're getting the exact quality and service you expect from the firm of your choice.
Pro tip: if your reno loan runs out, you can use a personal instalment loan for home renovation projects to top up the costs.
Read This Next:
How Much Should You Save to Upgrade from HDB to Condo?
When to Use a Personal Loan for Home Renovations in Singapore
---

By Qanvast
Qanvast is a trusted mobile platform that connects homeowners and home professionals. Discover over 20,000+ home inspiration ideas along with renovation costs and reviews. Simplify your renovation journey by downloading the free Qanvast app (available on the App Store and Google Play).
---