When the occasion requires it, renting designer clothing lets you look like a million dollars for a tiny fraction of the price.
We live in the age of the sharing economy, and you bet fashion — possibly the most capricious of industries — is on this bandwagon. After all, fashion doesn't last forever, right?
That said, "borrowing" fashion is not exactly a novel idea. Remember Bag, Borrow or Steal? The bag-rental service that was brought to our collective attention (and perhaps excitement) by Sex And The City, where Carrie's assistant, Louise from St Louis, famously said: "Vuitton, mine till Tuesday"?
Since then, almost a decade later, the fashion-borrowing trend has been on the up and up. Businesses that let us rent designer clothing give us the luxury of keeping up with fashion's rapidly turning trend cycles without the insanity of paying thousands of dollars for a lifestyle your paycheck wouldn't otherwise be able to sustain.
The swath of start-ups in this field in Singapore include Covatella, Rent A Dress, Style Theory, and Luxe for Lease, to name a few. Can't afford to buy that $42,000 Valentino haute couture gown to for a special night out? Why, loan it at mere a fraction of the retail price!
Even if you don't have a chichi ball to attend, options abound when it comes to work wear, wedding guest outfits, or something for those "cocktail" dress codes.
If you think about it, renting is a way smarter way to access luxury when the occasion requires it. Here's a quick guide on where to go in search of your next Chanel bag or Vera Wang gown.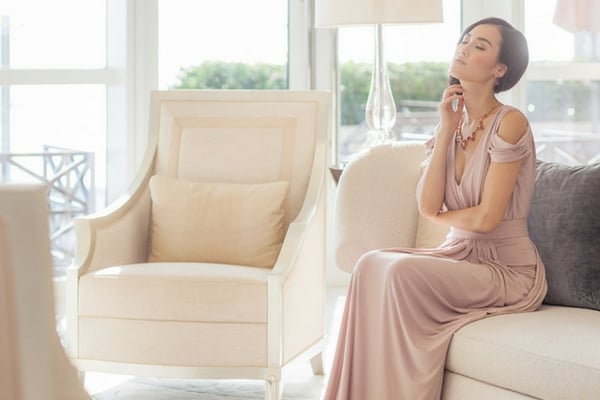 Covatella
Step up your party style without blowing away your entire paycheck. This premier online dress-rental destination with a repertoire of hundreds of high-fashion cocktail dresses and evening gowns will find you something to wear whether it's for prom, gala dinner or the company D & D.
Rental fees range from S$50 for a simple cocktail dress and can go up to S$7,000 for a high-end gown. Covatella shows us that dressing up for big events need not be a pain, and that we don't always have to spend heaps to slip into our dream dresses.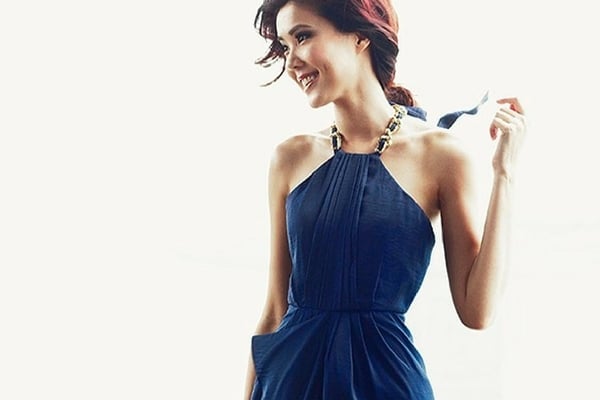 Style Lease
Style Lease has a perfectly raidable closet of more than 50 international labels that are ready to reinvigorate your wardrobe. The mix of designers runs the gamut from cool indie to luxury — think AG Studio, Camilla And Marc, Vera Wang, Halston Heritage and Truly Zac Posen.
Rental prices start from S$50, and sizes run from US$4 to US$12. From the comfort of your home, simply shop, reserve and rent for four days, and the concierge will take care of everything from delivery, pick up and dry-cleaning. Fashion fantasy come true.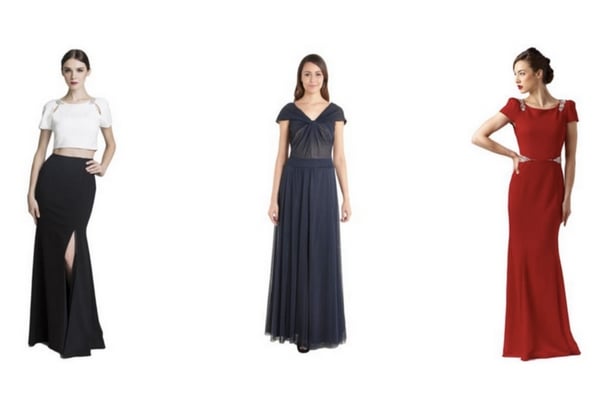 Rent A Dress
What sets Rent A Dress apart is the selection of brands featuring a whole smorgasbord of labels like Badgley Mischka, Diane von Furstenberg, Michael Kors and Self Portrait as well as designer diffusion lines Notte by Marchesa and ML by Monique Lhuillier making it super appealing to the fashion-forward set.
The prices range from S$45 to S$150 for cocktail dresses, and S$80 to S$200 for long evening gowns. To give you an idea, a resplendent Marchesa Notte floor-length gown costs about — wait for it — S$130 to rent for three days! After that, a laundry service will collect it from you.
The site aims to make quality clothes accessible to women aged between 20 and 35, who are as savvy with fashion as they are with their money. For those who are apprehensive about the fitting, you have the option of booking an appointment and shopping at their showroom.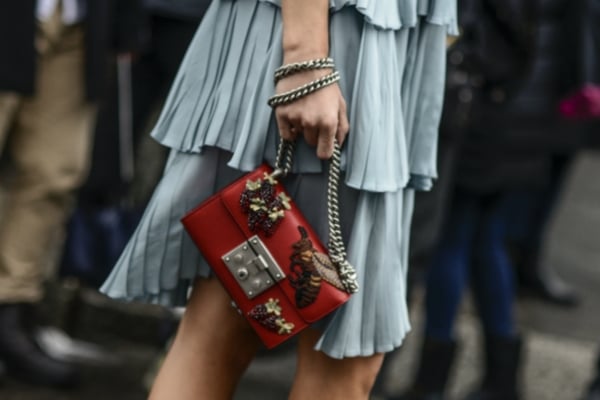 Luxe For Lease
Luxe For Lease provides an avenue for discerning ladies from all walks to have access to Chanel handbags without the hefty price tag. So pick your favourite bag du jour and decide how long you would like to flaunt it (from one week to three months), and when your lease is up, they will schedule a pick-up for you to switch out your bags hassle-free without having to go through re-sellers. The rental starts from S$99 a week.
Save More with the Right Credit Card
We don't know about you, but we're completely sold on these rental services. They let you take more risks with your style. Even if you made a poor decision, it will not be helplessly hanging in your closet forever, staring at you and filling you with remorse. You can just return it and rent another piece another time. So, here's to freeing up your income for more fine things in life!
Of course, you'll save even more if you use the right credit card to pay for your dress rental. You can compare different credit cards in Singapore at SingSaver.com.sg.
Read This Next:
The One Pricing Trick That Makes Singaporeans Spend More Money
Best Credit Cards for Online Shopping in Singapore
---

By Alexa Fang
Alexa is a pop-culture vulture. She lives to read, write and travel, and decided long ago that life is stranger than fiction. When she's having croissant, she thinks in French. "31 Rue Cambon" is her favourite address, and she believes that money one enjoyed spending is never money wasted.
---