If these drugstore beauty buys are good enough for Gwyneth Paltrow, they're good enough for you.
We've been talking about how to save money on runway trends and make money from your closet. Now you might want to take a closer look at your vanity table and bathroom shelves. How many shades of pink and coral lipsticks do you have lying around? Do you need eight different kinds of body cream? And most importantly, how did you convince yourself to fork out S$500 for a face moisturiser? Oh right, it contains caviar, but still, S$500?
Allow us to blow your mind with these under-S$30 drugstore beauty buys that'll help you to skimp on moolah but not on quality.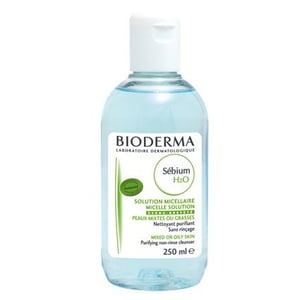 Makeup Remover: Bioderma Sebium H2O
A cult-French favourite, this micellar water is a gentle facial cleanser (gentle enough for your eye area) that you don't even need to rinse off. Other than French actress Clemence Poesy, it's also a hit with supermodel Rosie-Huntington-Whiteley and Gwyneth Paltrow, who has said it's the "best make-up remover".
Price: S$26.90 (250 ml)
Designer make-up remover: Chanel Le Bi-Phase, US$45 (approximately S$62)
Switch and save: S$35.10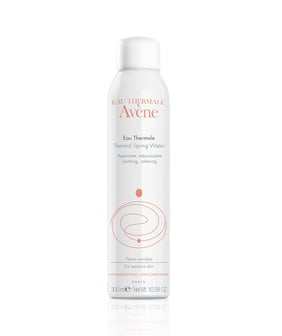 Face Mist: Avène Thermal Spring Water Spray
Also from France and loved by A-listers like Rita Ora and Natalia Vodianova, this is a must-have in every girl's make-up bag, and on her desk, vanity table — everywhere that's within reach. It's so refreshing and soothes irritated skin effectively.
Price: S$10.10
Designer face mist: SK-II Mid-day Miracle Essence, S$93
Switch and save: S$83.10
Suncare: Neutrogena's Ultra Sheer Pure-Mild Sunblock Lotion SPF 50 Pa+++
When it comes to beauty reviews and recommendations, there aren't many people we trust as wholeheartedly as we do Into The Gloss and its founder Emily Weiss. So when they tell us that this is a winner, this is a winner.
Price: S$24.80
Designer sunscreen: Sisley Sunleya Age Minimizing After-Sun Care, S$235.22
Switch and save: S$210.42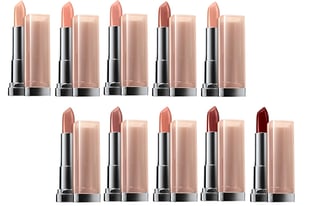 Lipstick: Maybelline Color Sensational The Buffs Lip Color
We are willing to bet that if you take stock of the number of lipsticks you currently own, it numbers in the dozens. We can't help it, lipsticks are such a treat to give yourself — "a small luxury" you tell yourself when you're signing S$60 away. If you have a weakness for lippie, may we suggest you try this Maybelline option next time. It may be cheaper, but it has fans like Chrissy Teigen and Kim Kardashain.
Price: S$19.90
Designer lipstick: By Terry Hyaluronic Sheer Rouge, S$57
Switch and save: S$37.10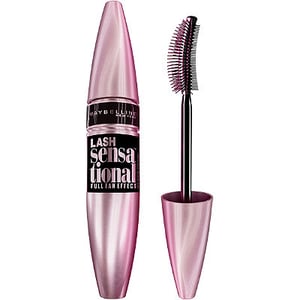 Mascara: Maybelline Lash Sensational Mascara
The thing with mascara is: More often than not, the promise is too big and our expectation, thus, is raised too high, so we end up being disappointed when our lashes are not as dramatic, volumnising, lengthening, long-lasting, or curl-inducing as you had hoped. So, it's probably for the best that you stop dropping S$50 or more for yet another disappointment. This Maybelline wand promises "fluttering lashes that won't sag or fall throughout the day". Is it a good bet? Well, Christy Turlington vouches for it, so you decide.
Price: S$21.90
Designer mascara: Tom Ford Extreme Mascara Ravenous Black, US$45 (S$62)
Switch and save: S$40.10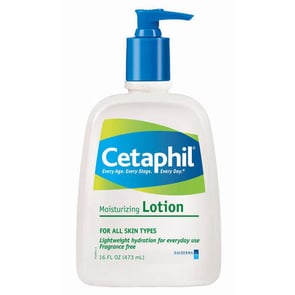 Face Moisturiser: Cetaphil Daily Facial Moisturizer SPF 15
There's no need to be snobby about face moisturisers. The key is finding one that suits your skin — and works. Cetaphil, it seems, are the moisturiser of choice for award-winning Hollywood stars Claire Danes, Charlize Theron and Zoe Saldana. If it's good enough for them…
Price: S$24.90
Designer moisturiser: La Prairie Anti-aging face cream SPF 30, US$230 (S$318)
Switch and save: S$293.10
If you'd make just these switches, you'd save a whopping S$698.92! Imagine doing this for the rest of your products. And this, friends, is true beauty.
Save More on Drugstore Beauty with the Right Credit Card
To save even more, arm yourself with the right credit card for shopping before hitting the drug store. Try the OCBC 365 Card, which gives 3% cashback at Watsons and Unity Pharmacy. If you prefer to shop at Guardian, there's the UOB Delight Card, which gives 3% cashback if you use it to spend between S$400 - S$799 a month.
Read This Next:
10 Stunning Deals to Chope at Singapore Beauty Week 2016
Why the No Makeup Trend is More Expensive Than Buying Makeup
---

By Alexa Fang
Alexa is a pop-culture vulture. She lives to read, write and travel, and decided long ago that life is stranger than fiction. When she's having croissant, she thinks in French. "31 Rue Cambon" is her favourite address, and she believes that money one enjoyed spending is never money wasted.
---