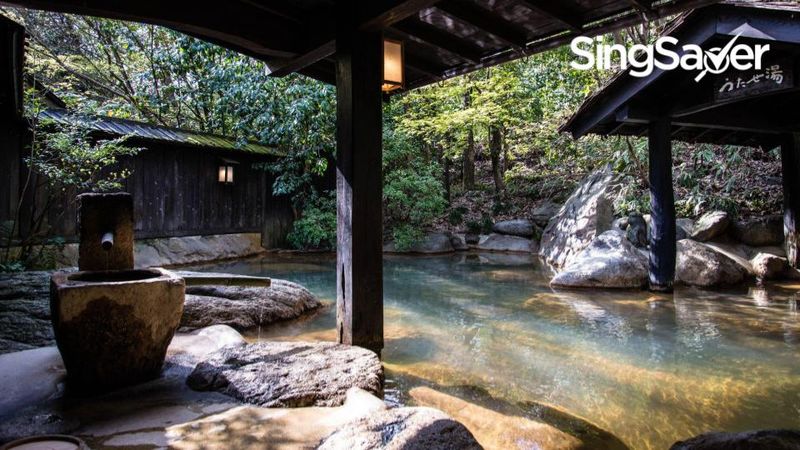 From hot jacuzzi pools to Himalayan salt rooms, pamper yourself at the seven most relaxing onsens in Singapore.
Singapore is known for its breakneck pace of life, but we definitely need to relax every once in a while.
If wasting whiling away the entire day in a bubbling hot tub or getting an aromatherapy massage is your idea of heaven, you're in luck. We've rounded up seven of the best onsens in Singapore, including free-flow food and 24-hour access, for the ultimate calming oasis retreat. The only stressful part? Choosing which onsen to visit because they're all amazing.
Last updated on 6 October 2021. Prices and availability of onsens are subject to change.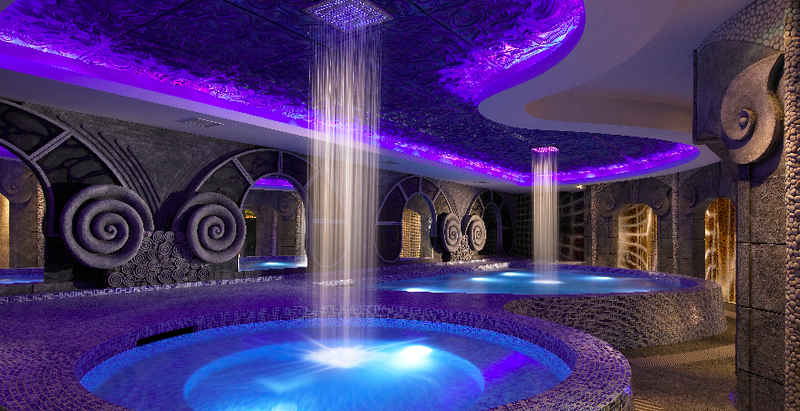 G.Spa
Address: 102 Guillemard Road, #02-02, Singapore 399719
Opening hours: 24 hours
Price: From S$68 for full-day pass
Take a break from the hustle and bustle of Singapore with a spa day at G.Spa. Be pampered with a selection of treatments ranging from foot massages to full-body treatment, and soak all your stress away at the various facilities at the spa.
For only S$68, get unlimited access to hot pool, cold pool (men only), steam bath, sauna (men only), relaxation lounge with a personalised monitor, as well as unlimited ala carte food and beverages.
Pro tip: pay only S$58.20 for the day pass when you purchase it on Klook and save almost S$10!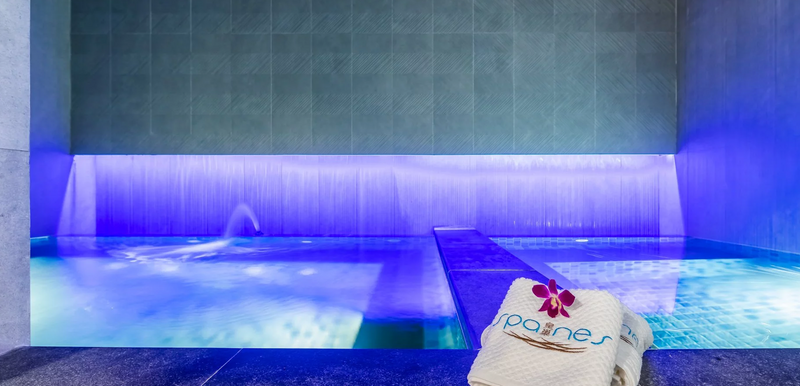 Spa Nes
Address: 407 Havelock Rd, Singapore 169634
Opening hours: Mondays to Sunday, 11am to 6am
Price: From S$38 onwards for full-day pass
When you opt for a 60-minute massage, non-members can top up S$38 to enjoy unlimited use of Spa Nes' facilities from 11am to 6am. Think of it as a staycation (in fact, you can stay here longer than at a hotel).
There are hot and cold jacuzzi pools, saunas, steam rooms, a relaxation lounge, dining area and more. In fact, they even have a 'Siam Touch' room where you can feel like you're in Thailand again along with their Thai-infused treatments.
If you want to have some private time with bae, you can also choose to top-up more for a private jacuzzi. For those with a bigger budget, you can try out popular services including Spa Nes' '5-in-1' combo which is a 90-minute massage aimed at releasing knots in your feet, head, shoulder, neck and back from S$118.
You don't need to bring anything to the spa at all because complimentary spa amenities are provided. They include facial wash, toner, moisturiser, hair spray and gel, dry shampoo, shaver, toothbrush and more. Guests can also enjoy a free flow of hot food, snacks, desserts, beverages, fresh fruits and cold-pressed juices at the dining cove.
Thinking of visiting Spa Nes? Don't miss out with their promotions by purchasing a Spa Nes voucher worth S$120 for S$100, valid until 31 August 2022.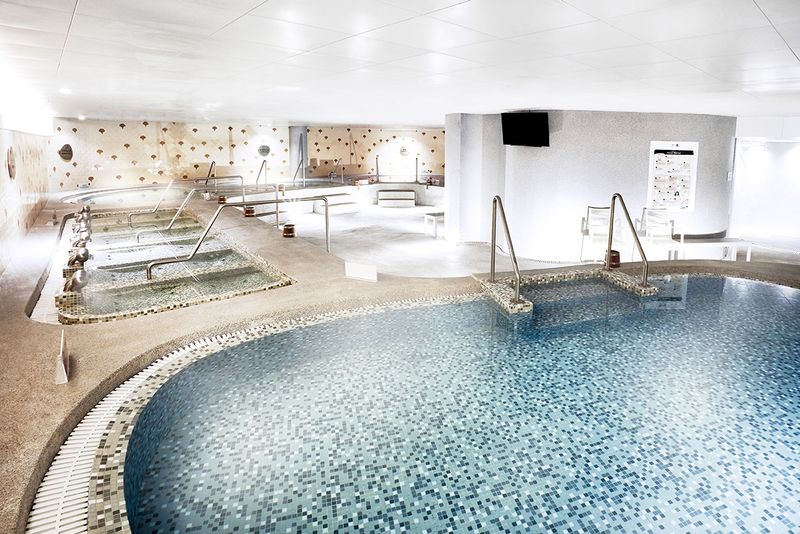 Yunomori Onsen & Spa
Address: 1 Stadium Pl, #02-17/18 Kallang Wave Mall, Singapore 397628
Opening hours: Mondays to Sundays, 10am to 10pm
Price: From S$40.66 for full-day pass
At Yunomori Onsen & Spa, you need to be fully naked to enjoy their wide variety of pools, including powerful jet baths, a soda bath and a bubbly silk bath. But don't worry, they're gender-separated.
When you're done with soaking in the pools, head over to the Yunomori Cafe for some Japanese fare like soba, ramen and oden.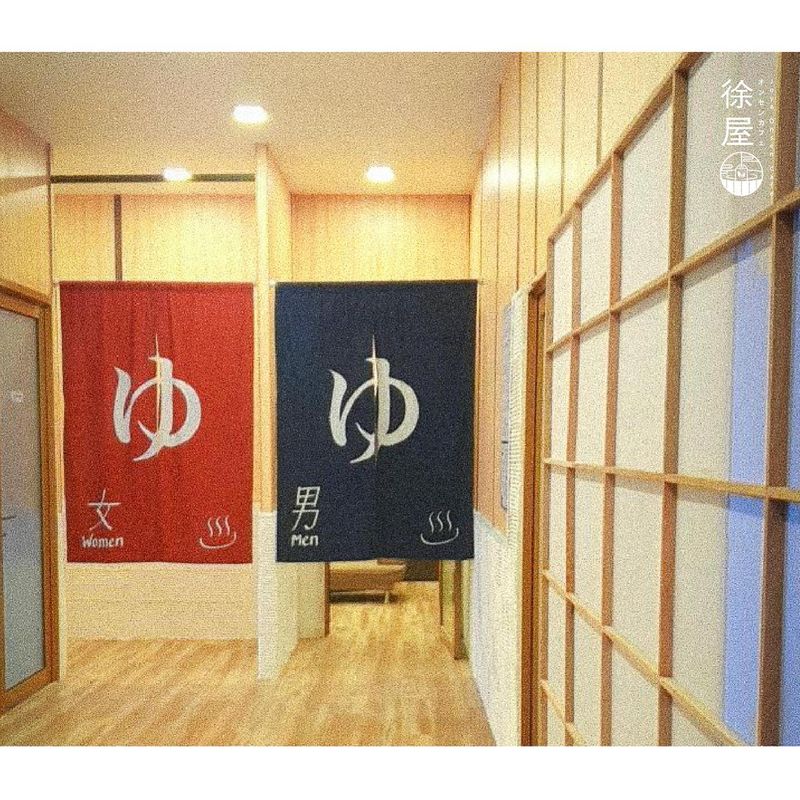 Joya Onsen Cafe
Address: 511 Upper Jurong Rd, #01-06, Singapore 638366
Opening hours: Mondays to Sundays, 11am to 11pm
Price: From S$38 for full-day pass
As you close your eyes and relax, you will feel like you are in Japan at Joya Onsen Cafe. With top-notch facilities such as a public onsen bath, sauna and ice bath, you're guaranteed to get the R&R you deserve.
Aside from the S$38 pass for full-day onsen, you can also top-up just S$7 to get a refreshment ticket that includes sushi, desserts and drinks. Your day pass includes bath towels, modesty towels, disposable wear, hair ties, body soap, shampoo and conditioners as well as a jinbei and or yukata will be provided. Pretty worth it, if you ask us!
If you want to take your onsen experience up a notch, you can opt for private onsens starting from S$88 per person for one and a half hours. This also includes the day pass, so essentially you're paying only S$50 for the private onsen. Advanced booking for private onsen can be made through here, and no booking is required for public onsen – you can just walk in!
To sweeten the deal, All first time customers will receive a S$8 voucher for their next visit…. No minimum spend required.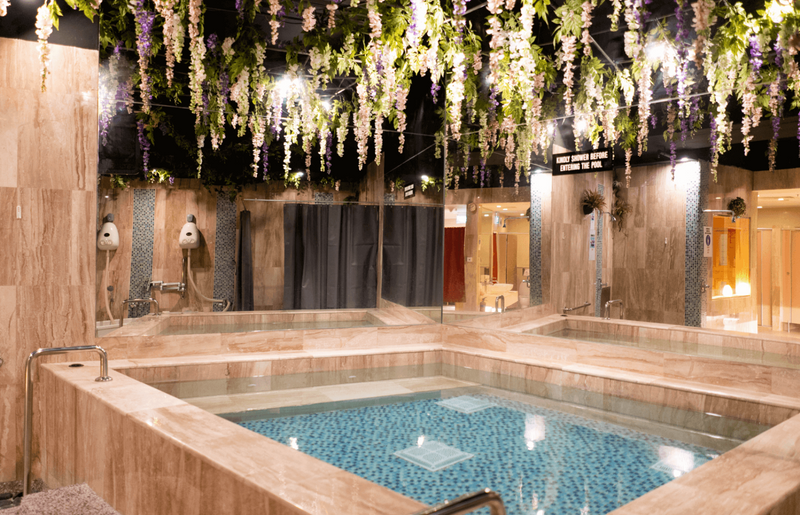 Spa-1
Address: 511 Guillemard Rd, #B1-01 Grandlink Square, Singapore 399849
Opening hours: Mondays to Sundays at 11am to 10:30pm
Price: S$58 for single full-day pass, S$38 for three-hour pass and S$88 for couple full-day pass
Chill the day away with over 12 facilities available at Spa-1. They have a Himalayan salt sauna, a Cassia seed sauna, a Finnish sauna, hot tubs (men and women), a cold tub (men only), Jade room and oxygen room — totally reminds us of the jimjilbangs in Korea!
If the rooms and saunas aren't enough, enjoy their fresh and glow facials from S$158 or a Japanese Shiatsu massage from S$138. After you are done, you can also get access to their cafe that serves vegetarian western fusion meals along with free-flow of snacks and refreshments.
For girls who are icky about getting butt naked, you'd be glad to know that disposable bras and panties will be provided to cover.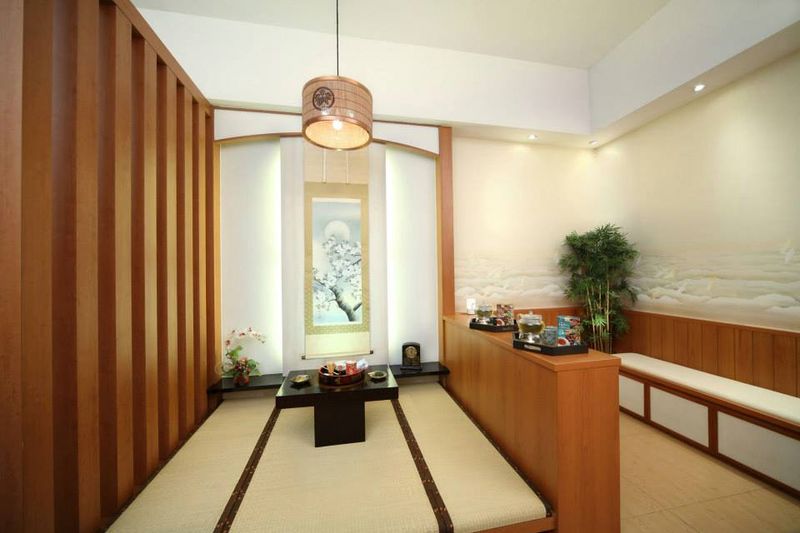 Ikeda Spa
Address: 787 Bukit Timah Rd, Singapore 269762
Opening hours: Mondays to Sundays, 1:30pm to 10:30pm
Price: From S$120 for 30 minutes of Hinoki Onsen Bath (couple)
Ikeda Spa, famous for their Hinoki Onsen, Shiatsu Massage, and Japanese facial, is a quaint sanctuary away from the hustle and bustle of town. Nestled among lush greenery in Bukit Timah, their Zen-inspired interiors and personalised spa services will whisk you off a home away from home for urbanites.
Here are some facilities that they feature:
Japanese Zen Garden
Take a meditative and tranquil walk along Ikeda's Japanese Zen garden, and participate in a simple chado (Japanese tea ceremony).
Ganbanyoku Stone Bed
Also known as hot-rock bathing, Ganbanyoku is a traditional Japanese detoxification ritual designed to revitalise the mind and body. Unwind as you lay down on therapeutic black silica bedrocks, purge toxins and calories as you perspire.
Rotenburo Outdoor Onsen
Right next to the VIP couple suite is the Rotenburo outdoor hot tub, handcrafted with Japan's most prized hinoki (Japanese cypress) wood that was once reserved for royalty. Soak in the exquisite wooden tub and discover the healing benefits of spa water enriched with aromatic onsen bath salts.
Zen Finishing Studio
Throw on your yukata after finishing your spa session and take in the view of the Japanese Zen garden while your hands and feet are getting the care they deserve. While you do that, enjoy refreshments and catch up on some cable TV!
Tatami Zen Lounge
Sit back, relax and immerse in perfect serenity. Browse through the latest magazines, enjoy Japanese delicacies or simply unwind to some soothing music. Enjoy some well-deserved 'me' time in this cosy haven, and emerge completely rejuvenated.
Ikeda Spa's Paw-fect Spa Day with Your Pet
Don't have any friends? No problem. Bring your pet along (yes, they allow furkids!) and enjoy the paw-fect spa day with your pet package. For just S$200.30, you'll get a 90-minute signature massage and your pet receives a free grooming session at Pet Lovers Center.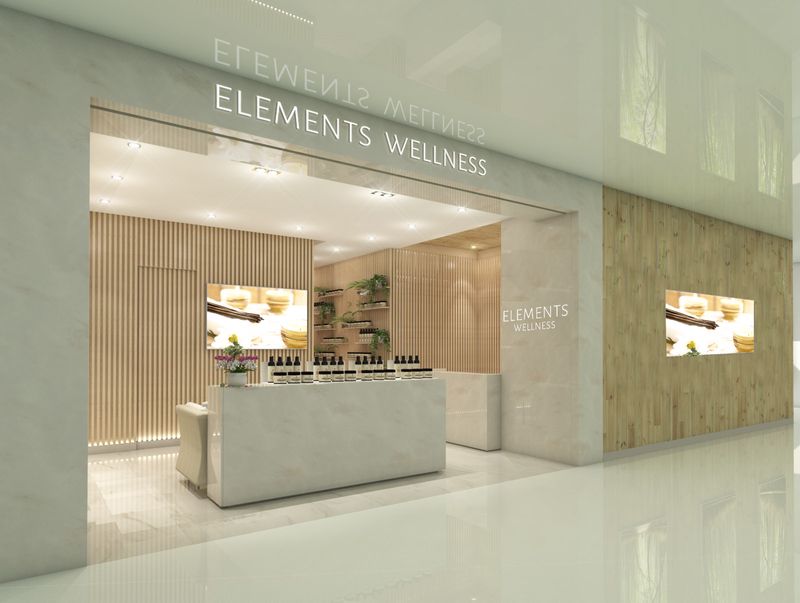 Elements Wellness
Address: Multiple Locations
Opening hours: Mondays to Fridays, 11am to 9pm; Saturdays to Sundays, 10:30am to 8pm
Price: From S$228 for Couple Koyamaki Onsen Ritual
For couples, Elements Wellness might just be your answer. There are various promotions available, such as the Couple Koyamaki Onsen Ritual from S$228, which includes Ocha Body Massage (60 minutes), and Koyamaki Onsen Therapy in a private suite (40 minutes). Do take note that this package is only available at Centrepoint outlets.
Pro tip: Paying online saves you more. If you pay at the spa, the Couple Koyamaki Onsen Ritual costs S$248. On the flip side, this package will only cost you S$288 (save S$20!) when you book and pay online.
---
Planning to go for a spa day? Charge your bill to these credit cards for cashback/rewards/points/miles!
Read these next:
Best Massage Places In Singapore for Low, Mid And High Budgets
8 Best Hair Treatments In Singapore To Keep Frizzy Hair At Bay
Best Massage Places In Singapore for Low, Mid And High Budgets
Best Nail Salons In Singapore For All Budgets
---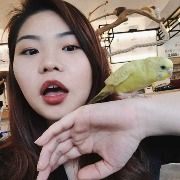 By Kendra Tan
Avid promo code hunter and haggler. Kendra doesn't like paying full price for anything. She's the best person to bring along if you're travelling on a budget. Have an interesting story to tell? E-mail her at kendra.tan@singsaver.com.sg
---