Even if you're receiving a tuition grant from the government, tertiary fees can still be a big chunk of money to pay. And with every big ticket payment comes the question: can I get some miles out of it?
Assuming your institution accepts credit card payments, you may be licking your lips at the prospect of all those rewards points. But here's where you need to be careful, because different banks treat education payments differently!
Which banks are out?
Whenever you swipe your card at a merchant, the merchant pays a processing fee known as a Merchant Discount Rate (MDR). Part of this fee is kept by the bank, which allows it to offer rewards on credit cards.
Educational institutions typically enjoy a lower MDR, which means less profit for the bank. Therefore, some banks exclude these education transactions from earning rewards points.
If you hold on to credit cards from any of the following banks, you will not earn miles on education payments (defined by the MCCs 8211, 8220, 8241, 8244 and 8249)
DBS
Citibank
OCBC
UOB
Standard Chartered
Which banks award points on education payments?
The following banks do not explicitly exclude education payments in their T&Cs, which means they're fair game for points:
HSBC
Bank of China (until 15 June 2020)
American Express
Maybank
Here's some cards you can consider using.
HSBC Revolution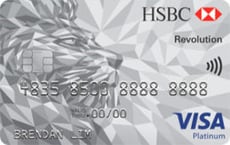 The HSBC Revolution earns an uncapped 2 mpd on all online payments regardless of currency- including education (until 1 July 2020). If you want to use this card for your tuition fees, be sure your institution has an online payment portal (i.e. going down to the finance office to pay will earn you a paltry 0.4 mpd instead).
Remember: Online education payments are just one of many use cases for this card. You can also earn 2 mpd on online insurance payments (the highest earn rate possible, since most other banks exclude insurance from earning points), dining and entertainment transactions.
BOC Elite Miles World Mastercard (until 15 June 2020)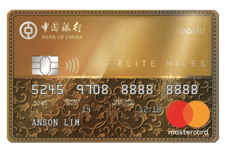 The BOC Elite Miles World Mastercard earns 1.5 mpd on all local currency spending, including education payments. It gets even more rewarding if you're studying overseas, however, because you'll earn 3 mpd without cap so long as you pay in foreign currency.
Maybank Visa Infinite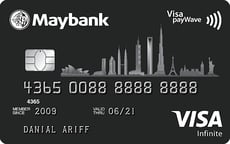 The Maybank Visa Infinite has a hefty income requirement of $150,000, but if you do qualify, you'll earn 1.2 and 2 mpd on local and foreign currency transactions respectively without cap.
HSBC Visa Infinite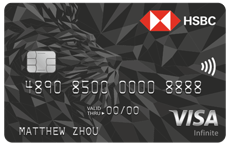 The regular earn rate for the HSBC Visa Infinite is 1 mpd on local spending and 2 mpd for overseas spending, but if you spend more than $50,000 in a membership year, you'll earn 1.25 mpd and 2.25 mpd on local and overseas transaction in the second year, without cap.
AMEX KrisFlyer Ascend/AMEX KrisFlyer Credit Card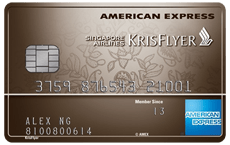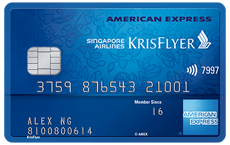 It's probably hard to find an institution that accepts American Express (unless, perhaps, you're going to study in the US), but if you do, you'll earn a flat 1.2 mpd (1.1 mpd on the KrisFlyer Credit Card) on all your local or foreign education bills.
Pro-tip: Both the AMEX KrisFlyer cobrand cards earn 2 mpd on foreign currency spending in June and December. So, if you're able to time your payments just right, you can earn some bonus miles too.
How about alternatives?
Even if you don't own any of the cards above, not all is lost. We've recently seen several third party payment platforms spring up, which allow users to pay education bills with their credit cards in exchange for a small fee.
Some examples are Citi PayAll, SC EasyBill and CardUp. All three work in a similar way:
Provide the payment platform with your education institution's payment details and your credit card details
The platform will charge your card for the amount due plus a small admin fee, and do a bank transfer on your behalf to the education institution
You'll earn miles on the amount charged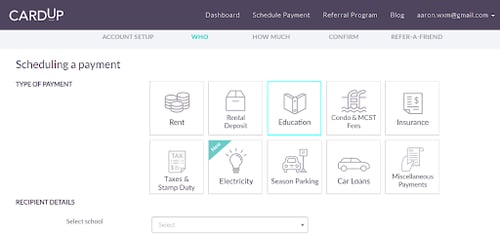 Both Citi PayAll and SC EasyBill charge a 2% admin fee, but can only be used with Citibank and Standard Chartered credit cards respectively (and since you can already use Standard Chartered credit cards to pay education bills and earn points without a fee, there's no real reason to pay via SC EasyBill). CardUp charges a 2.6% admin fee, which is currently discounted to 2.25% until 30 June 2020.
Conclusion
Tuition fees can be painful to pay, but there's no reason why you can't invest in your miles balance at the same time you invest in your future. Just be careful to use the right cards when doing so.
Read these next:
How Does COVID-19 Change Your Miles Strategy?
What Will Happen To Airfares After COVID-19?
Can You Qualify For A Credit Card if You Earn Under $30,000 a year?
Why Citi PremierMiles Visa May Be the Most Useful Miles Card in Singapore
Credit Card Housekeeping: 3 Reasons To Cancel Unused Credit Cards
---
---