Enjoy up to 50% off your dining bill with when you pay with the Amex Platinum Credit Card at these 7 restaurants.
If you have the American Express Platinum Credit Card, don't forget to use your Love Dining privileges. Love Dining, by Platinum, gives you discounts of up to 50 per cent at selected restaurants. Here are some of our top picks, recommended for various occasions.

1. The Song of India
33 Scotts Road, 228226
One of the biggest highlights on the Love Dining list, The Song of India is one of Singapore's first Michelin-starred Indian cuisine restaurants. If you've been to Orchard Road (and who hasn't), you probably seen the iconic, black-and-white bungalow along Scotts Road - well this is it!
Be sure to try the famous lamb kebabs and tandoori chicken, and get the sampler platter for desserts.
Good for:
Impressing clients

Real foodies who are willing to pay for quality

Corporate events
2. Burlamacco Ristorante
77 Amoy Street, 069896
This Italian restaurant is a favourite for its authenticity. No cheap, boxed pasta or factory-made Tiramisu here. The beef short ribs, hand-chopped tuna tartare, and lobster linguine best exemplify the menu: all painstakingly made the traditional way, with no shortcuts tolerated.
Good for:
Authentic Italian cuisine

Meetings with that valued client

First dates and anniversaries

3. The Pelican Seafood Bar & Grill
#01-01, One Fullerton, 1 Fullerton Road, 049213
As the name implies, this place is mostly about the seafood. Come just for their famed lobster burger, and "Old Fashioned Crab Cakes". Also not to be missed is the snapper pie, one of their iconic menu items. It isn't all just seafood of course - you'll find the usual steaks on the menu.
Don't forget this place is also a bar - it's a great place to chill in evenings, whether with a date or while seeking "alone time".
Good for:
Pleasant space to think and contemplate life

Recharging after one of "those days" at work

Giving yourself some luxury "me" time
4. Salted & Hung
12 Purvis Street, 188591
One of Singapore's first "meateries", this is a carnivore's paradise located in the Beach Road conservation area. There are grilled vegetables and whatnot, but that's clearly not the highlight.
Salted & Hung specialises in cured meats - from exotic choices like sweetbreads, to classics like beef tongue and salami. As you can imagine, you can make some of the best charcuterie boards from what's on offer.
Good for:
Getting takeaways for fancy events, where you want meat platters

Adventurous eaters, who want more than the usual beef and fish

Work lunches that are deeply satisfying, but don't feel as heavy as a full on steak

5. Senso Ristorante & Bar
21 Club Street, 069410
This Italian restaurant has been around for almost 15 years, we think - and in all that time it's never left the list of top spots. Senso is set in a conserved shophouse, with alfresco dining available out back - perfect for a romantic dinner.
The Italian cuisine is among the best locally, and they're known for their squid ink pasta, duck-live risotto, and famed chocolate explosion (a molten chocolate cake the likes of which you've never had).
Don't forget it's also a bar though - the large wine selection and knowledgeable staff mean you're in for a few discoveries.
Good for:
Romantic dinners

Chilling out after work (with wine)

Alfresco birthday parties
6. Lawry's The Prime Rib (Singapore)
333A Orchard Road, #04-01/31 Mandarin Gallery, 238867
Since 1999, Lawry's has been famous for its American sized portions, and its 21 day aged prime ribs. Couple this with interesting complements, like a spinning bowl salad (literally spun in front of you), and cartoonishly huge Yorkshire pudding, and you have the essence of Lawry's.
One other plus point to Lawry's is that - compared to many high-end steakhouses and "meateries" that have opened up since the 2000s, they're compettively priced while maintaining their standards.
Good for:
Corporate events

Parties

Cheat days on your diet
7. Arteastiq
(Outlet) Plaza Singapore #03-70/72 68 Orchard Road, 238839
(Flagship) Mandarin Gallery, #04-14/15, 333 Orchard Road, 238837
This art jam cafe serves two purposes: to provide great tea time treats, and to give the creative types a chance to express themselves. Grab a seat and start painting, or grab a seat and order a lychee tea gelato. Also famous are the French Connection (a black angus steak) and Atlantic Dance Octopus Salad.
This is a good place if you want a different experience, beyond the usual "stare at my phone and dine".
Good for:
Bringing the family out for shared creative fun

When you need to make a personalised gift

You want to actually engage in something besides just eat (good for an unusual first date)
Enjoy Deep Discounts With the Amex Platinum Credit Card
Nothing sweetens a good meal more than great savings. Pay for your meals at these restaurants using the American Express Platinum Credit Card and you can enjoy up to 50% discount!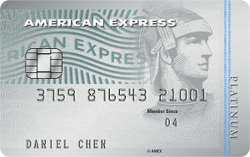 Apply now for this card and receive S$50 NTUC FairPrice vouchers, plus a 76cm Samsonite spinner luggage! Also, get 1 free night stay at Swissotel when you spend S$5,000 in the first six months!
Read This Next:
Citibank Buffet Promotions You Shouldn't Miss in 2017