We fished out the best abalone deals in Singapore to guarantee wealth and prosperity for Chinese New Year.
Last updated on 17 January 2017.
Nothing sets the tone for Chinese new year like dining on auspicious foods with loved ones. Each dish on the banquet table is said to attract prosperity and good fortune, and nothing embodies this more than abalone.
Besides being a rare and tasty delicacy, abalone also carries a lot of symbolic meaning. The Chinese word for this prized mollusk is "bau yu", which also sounds like the word for "guaranteed wealth". Thus, eating abalone on Chinese new year is this said to guarantee surplus and success for the year ahead.
But with canned abalone costing anywhere from S$33 to S$145, it's a can be hard to imagine fortune raining down after spending on a pricey banquet. So we did the hard work for you by figuring out where to best abalone deals in Singapore for Chinese New Year 2017.
New Moon Abalone Treats for OCBC Cardmembers at Caltex
Got a car and an OCBC credit card? You might want to load up on petrol at the nearest Caltex station. If you spend at least S$40 on fuel (before discounts) on your OCBC credit card in one receipt, you get S$4 off every New Moon Abalone can or set at Caltex service stations.
For example, if you get one New Moon Abalone can and one New Moon Abalone Set, you get S$4 off each, which adds up to a total of S$8 saved!
Furthermore, you can also purchase 2 cans of premium New Moon South Africa Abalone for only S$50 (regularly priced at S$100) at any Caltex Station. This particular offer is limited to the first 1,200 sets only, so act fast if you want to take advantage of this fantastic price!
We suggest using a cash rebate card for petrol like the OCBC 365 Card for this, as it gives you up to 23.9% fuel savings at Caltex, up to 18.3% fuel savings at Esso, and 5% cashback at all other petrol stations.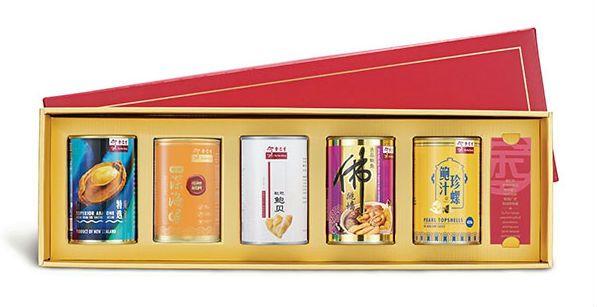 Eu Yan Sang Abalone Promotion
Your friendly neighbourhood Eu Yan Sang is currently offering abalone gift sets at up to 25% off online. Each gift set contains premium canned abalone packaged in a beautiful red box, perfect for gifting to family, colleagues, and friends. Prices start at S$48 for a 2-piece set, and peak at S$158 for a 5-piece set.
You also get free gifts with a single transaction of at least S$38 net, starting from a selection of exquisitely-designed abundance ang pow envelopes. If you aren't a Eu Yan Sang member yet, sign up for it now or swipe your mum's membership card to enjoy more freebies. Members get a free can of Signature Braised Pearl Topshells with a spend of at least S$238, and Imperial Abalone XL with a spend of at least S$668.

S$5 off Abalone Sets at Esso for DBS Cardmembers
From 1 December until 13 February 2017, all DBS cardmembers get S$5 off New Moon and Skylight Abalone gift sets at any Esso service station. To qualify, simply make a S$50 gross fuel purchase in a single receipt at Esso, and pay with your DBS credit or debit card. Sadly, POSB cards can't be used for this promotion.
The DBS Esso Card is an obvious choice here, but if you don't have one, you can convert your petrol spending into air miles with the DBS Altitude Visa Signature Card. At a rate of 1.2 miles per S$1, expect to earn around 4,320 miles a year with a monthly petrol spend of S$300.
You can find the right DBS credit card for you at SingSaver.com.sg.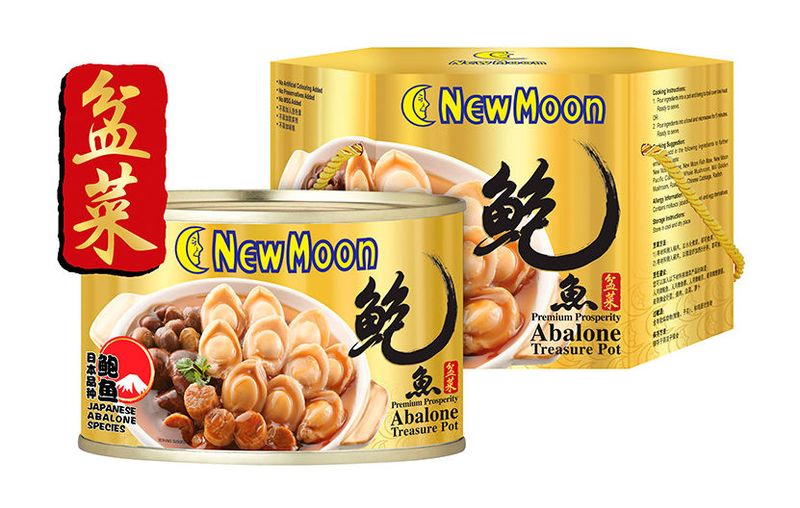 S$5 Off Abalone Sets at Shell for Citi Cardmembers
Citi cardmembers get their own abalone set discounts too! From 5 December 2016 until 7 February 2017, you get S$5 off New Moon Abalone Gift Sets when you spend at least S$30 on Shell Fuels and use your Citi credit card to pay.
Choose from the following gift sets. Prices are before the S$5 off:
New Moon Prosperous Set (S$53.80)
This set contains New Moon New Zealand Abalone (425g) and New Moon Special Grade Bird's Nest with Rock Sugar (6 x 75g)
3's GIft Set (S$53.80)
A 3-piece set with New Moon New Zealand Abalone (425g), Premium Chicken Broth (400ml), and Dried Fish Maw (80g)
5's Gift Set (S$99)
A 5-piece set with New Moon New Zealand Abalone (425g), Australia Abalone (4 – 7 pieces at 425g), Pacific Clams (425g), Razor Clams (425g) and Fish Maw Soup (400g)
Lucky Cat 3s Gift Set
A premium 3-piece set with New Moon New Zealand Abalone (425g), Australia Abalone (4 – 7 pieces at 425g), and Australia Braised Abalone (4 – 7 pieces at 425g)
Premium Prosperity Abalone Treasure Pot (Gift Set) 1.8kg (S$93.80)
This traditional treasure pot is filled with 10 pieces of New Moon Baby Abalone and other premium ingredients like bamboo pith, bailing mushroom, chestnut mushroom, bamboo shoots, and dried scallops. Also comes with a WMF Philadelphia cutlery set worth S$49.95.
Redeem Free Abalone Gift Sets with Your HSBC Credit Card
Preparing for the new Lunar Year often requires a bit of spending. From new clothes to new home decor, these expenses tend to rack up. Consider using your HSBC credit card to pay for all your New Year expenditures, and get rewarded with free abalone gift sets!
From 29 December 2016 until 28 February 2017, you'll receive the following gift sets simply by using your HSBC credit card within this time period:
3-Piece Skylight Abalone Gift Set (Worth S$68.80)
Spend at least S$2,088 between 5 charge slips
Maximum of 4 redemptions per cardholder
While stocks last – limited to 2,000 sets
5-Piece Skylight Double Abalone Gift Set (Worth S$150)
Spend at least S$4,088 between 10 charge slips
Maximum of 4 redemptions per cardholder
While stocks last – limited to 1,000 sets
6-piece Skylight Golden Abalone Gift Set (Worth S$412)
Spend at least S$9,088 between 15 charge slips
Maximum of 2 redemptions per cardholder
While stocks last – limited to 300 sets
To redeem, present your HSBC credit card and original charge slips at:
Address: Mojito Redeption Centre, 68 Orchard Road, #04-60/61, Plaza Singapura Extension, Singapore 238839
Date: 29 December 2016 to 28 February 2017, 12 pm – 8 pm

Up to S$5 off Abalone Sets at SPC With POSB and UOB Cards
Use your POSB Everyday Credit Card or any UOB Visa or Mastercard credit card to enjoy special rates on abalone sets at SPC petrol stations.
To qualify, simply spend minimum S$20 on fuel, and pay using one of the cards mentioned above. When you do so, you'll be entitled to purchase New Moon or Skylight brand abalone at up to S$5 off regular prices.
This offer is valid up till 15 Feb 2017 only; check out the full list of abalone sets on offer here.
Buy 2 Get 1 Free New Moon Abalone at Giant with UOB Cards
If you've got a UOB Card, head to the nearest Giant supermarket to get one free can of New Moon Abalone for every 2 cans you purchase!
To avail of this promotion, simply subscribe to the Giant Super Savers Club mailing list. Within 5 minutes, you should receive an email for the Buy 2 Get 1 Free Abalone promotion. Then buy any 2 cans of New Moon Abalone at any Giant store, using your UOB credit card, making sure to keep the UOB charge slip.
To redeem your free abalone, go to the Giant Hymerparmkets Customer Service Coutner at Tampines, VivoCity, Parkway Parade, or IMM. Show them your UOB charge slip and receipt for the 2 abalone cans.
Promotion is from 20 January until 26 January 2017. Hurry, while stocks last!
Read This Next:
2017 Reunion Dinner Deals for Every Budget
All the Chinese New Year Buffet Promotions in Singapore This 2017

---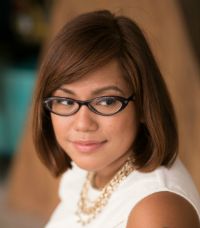 By Lauren Dado
Lauren has been a content strategist and digital marketer since 2007. As SingSaver.com.sg's Content Manager, Lauren edits and publishes personal finance stories to help Singaporeans save money. Her work has appeared in publications like Her World, Asia One, and Women's Weekly.
---