---
Every spending situation is unique. SingSaver assembles the 'Best For' list, so you can decide what's best for you.
---
Forex trading — not for the faint of heart. It's almost a full-time commitment where you may constantly watch the market and have sufficient risk tolerance to trade with leverage.
As the most liquid market in the world, the daily currency trading volumes rose to US$6.6 trillion in April 2019 from US$5.1 trillion in April 2016.
The foreign exchange (forex) market is where currencies are traded. When you trade forex (sometimes also referred to as FX), you are trading currency pairs and you profit from changes in the exchange rate. Some of the most commonly traded currency pairs include EUR/USD, USD/JPY, GBP/USD and AUD/USD.
First things first...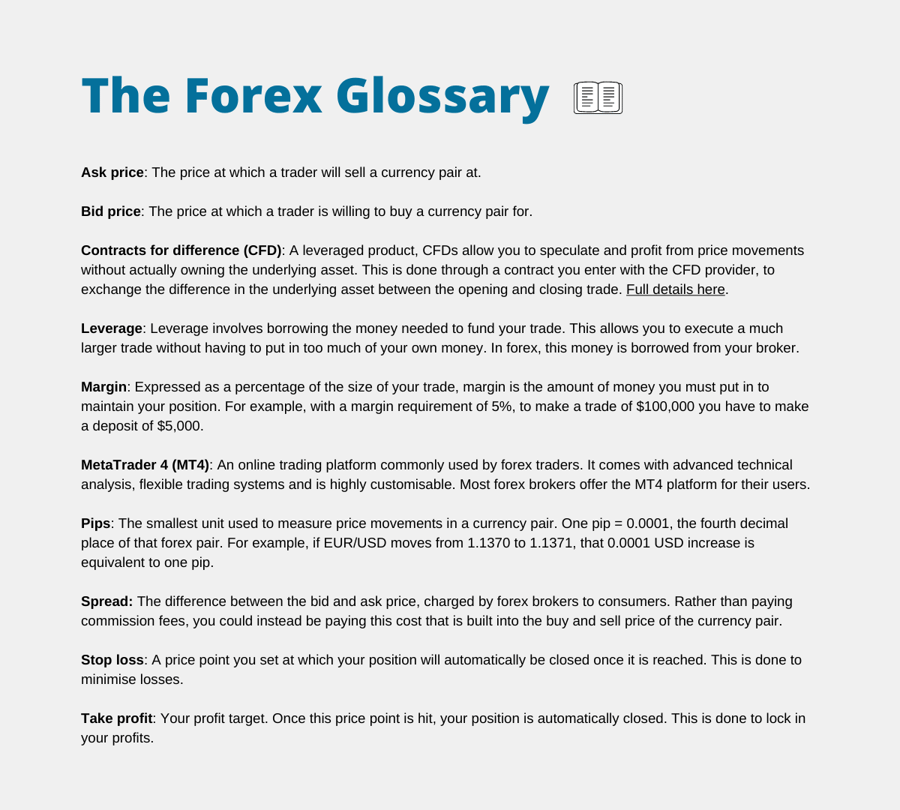 Why do people trade forex?
Trade at any time of the day. Unlike the stock market, forex trading doesn't end when the sun sets. Open 24 hours, five days a week, forex can be traded from Sunday 9pm to Friday 10pm (UK time). This allows you to take advantage of the active trading periods of every major financial market.
Expect prices to move, with frequent changing of hands in a highly liquid market. Liquidity creates opportunities for traders to make gains based on just a few pips. However, this liquidity can vary, with major currency pairs seeing more liquidity compared to minor or more exotic currency pairs.
Trading fees are considered low compared to other financial instruments. You don't pay additional or hidden fees apart from the spread and commission. The spread is the difference between the bid and ask price; the lower the spread, the better. Commission fees are charged by some forex brokers as part of their pricing strategy, but not all.
Trade more with less. A key feature of forex trading, you can use leverage to maximise your potential to profit with a small initial deposit. The leverage used in forex is much higher than that of stocks. For example, using a margin of 5%, to make a trade of S$10,000 you only have to make a deposit of S$500. The most common leveraged product is contracts for difference (CFDs), in which you can make a trade without having to own the underlying asset.
With demo accounts available and low initial deposits required, you can open a forex account with ease.
However, there is a high level of risk when you trade forex. As the market is extremely liquid and volatile, you run the risk of losing money — like many other investment vehicles.
If you are trading with leverage, you could also risk magnifying your losses. To protect yourself from losing more than you can stomach, you can use risk management tools to set a stop loss and also a take-profit level when you enter the trade.
What should you look out for when choosing a forex broker?
What to check for
Details
Regulation by the Monetary Authority of Singapore (MAS)
Check to see if the forex broker is regulated and licensed by the MAS. The MAS has strict regulations in place to help protect retail investors.
Currency pairs available
What currency pairs are you looking to trade and does the forex broker offer these pairs? This is especially important if you are looking to trade currency pairs that are less common.
Low spreads and commissions
Some brokers offer lower spreads, which means less cost for traders. Some forex brokers also charge commission fees on top of the spread.

However, this does not necessarily mean that the cost incurred will be higher, as the combination of spread and commission fee could still be lower than the spread offered by another broker.
Customer service
Time is money when it comes to trading. You'll want a forex broker that offers quick, responsive customer service round the clock to resolve issues and provide support.
Trading platform and tools
Many forex traders use the MetaTrader4 platform for trading. Check to see if the forex trader offers the trading platform you are accustomed to. Some brokers also offer their own proprietary trading platforms.
Ease of withdrawal and deposit
Some forex brokers have made it easier for you to fund your account and withdraw your gains by offering methods such as PayNow.
Demo account
Demo accounts let you use the broker's platform to practise trading and build confidence without having to risk your money.

Most of these demo accounts also come with virtual funds for you to play with.
Additional services
Forex brokers offer more than just access to the forex market. You may find useful information such as the latest news, trade ideas, market analysis, webinars and other educational materials.
---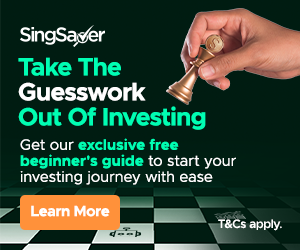 Start managing and saving money like a pro with SingSaver's weekly financial roundups! We dole out easy-to-follow money-saving tips, the latest financial trends and the hottest promotions every week, right into your inbox. This is one mailer you don't want to miss.
Sign up today to receive our exclusive free investing guide for beginners!
---
Based on some of the considerations above, here are five best forex brokers in Singapore that are regulated by the MAS.
Best forex brokers in Singapore
Well established with no minimum deposit amount required: OANDA
Oanda is a globally recognised broker, having been around for 23 years. In 2018, Oanda was named the No.1 forex broker in Singapore for the fourth year running. With a trading platform engineered for reliability and speed, your trades are executed in 0.012 seconds.
Oanda allows you to select from two different pricing models: 1) spread-only or 2) commission and core spreads. You also get unlimited virtual funds to trade with when you use an Oanda demo account.
Depositing and withdrawing funds to and from your Oanda trading account can be done with ease, using methods such as PayNow, internet bank transfer and PayPal. As Oanda does not implement a minimum deposit amount in order for you to get started, you won't have to deposit more than you can afford.

Best for CFDs and all-round offering: IG
IG is the world's number one CFD provider, based on revenue excluding FX (published financial statements, October 2021). You can trade over 90 forex pairs with tight spreads, fast execution and receive the support of experts available 24 hours a day from Monday to Friday. Their platform is also optimised for all devices, offering specialist platforms and charting as well as a full suite of alerts and risk management tools.
IG also provides a host of educational materials for their traders, including trading webinars and seminars and online courses through IG Academy. You can also connect with like-minded traders through the IG Community to learn from experienced traders and perfect your trading strategy.
For beginner investors, build your trading confidence by opening a demo account to practice trading with S$200,000 virtual funds. When you're ready to start trading with real money, you can proceed to open a live account with them.

Best for competitive spreads: Saxo Markets
Saxo prides itself on its ultra-competitive forex spreads. You can trade major forex pairs from 0.4 pips with Saxo. This means that the spread can start from 0.4 pips. This provides traders with competitive entry prices and even lower rates for active forex traders. However, you will require a minimum initial funding of S$3,000 to get started with Saxo's Classic account.
With three different pricing tiers, you enjoy lower prices as you trade more with Saxo's Platinum and VIP account tiers. You can find more details of SAXO's industry-leading FX spreads for all three pricing tiers here.

Best for commission-free CFDs and accredited investors: City Index
City Index offers commission-free CFDs. However, this excludes share CFD trading.
For forex trading, you'll enjoy tight spreads from 0.5 points and FX margins from 5%. You can also trade 84 different global FX pairs. City Index also offers knockout options that allow you trade at higher leverage, while taking limited risk.
There is also a low minimum deposit of S$150 and no withdrawal fees. However, a minimum deposit of S$250 is required if the funding is done via credit or debit cards and a 2% deposit fee will be charged.
If you're an accredited investor, you can get S$150 cash upon approval of Accredited Investor status with City Index.

Best for variety of forex pairs and good customer service: CMC Markets
CMC Markets offers over 330 forex pairs and spreads from 0.7 points. For traders that are looking for a platform that supports you in your technical analysis, CMC Market's platform offers more than 115 technical indicators and drawing tools, over 70 chart patterns and 12 chart types built in.
The broker was also awarded with the 'Best Customer Service' based on the Investment Trends Singapore CFD & FX Report for 2016, 2017 and 2018.
While you can use MetaTrader 4 on CMC Markets, the company also has its own proprietary platform called Next Generation that can easily be tailored to suit your trading needs. It also offers news in-built into the platform as well as other risk management functions.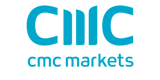 Best for its simple platform: Plus500
Plus500 offers a platform that is intuitive and easy to use. The Plus500 WebTrader could be a good starting point for new traders, allowing you to trade more than 60 forex pairs. You also enjoy tools such as setting a stop loss, trailing stop or guaranteed stop to help you limit losses.
However, this might not be the ideal platform for experienced traders that rely on various charting tools to aid in technical analysis. It also does not offer MetaTrader 4.
For those who are raring to go, Plus500 gets your account opened in just a few minutes. There are three ways for you to deposit your funds: by debit/credit cards, electronic wallets such as PayPal or through a bank transfer.
Plus500 also has a rebates programme for new traders, that earns you a bonus amount once you have made the minimum deposit and traded the required number of Trader Points.
If you are still unsure about your forex trading strategies and would like to build confidence, you can also try their free demo account.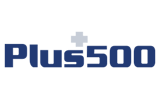 Read these next:
Best Brokerage Accounts To Start Your Investment Journey In Singapore
5 Best Robo Advisors To Auto-Pilot Your Investments in Singapore
The Pros And Cons Of Taking On Debt To Invest
Gold Investment In Singapore: The Gold Standard Guide
3 Reasons Why Cash is King in Uncertain Times Like COVID-19