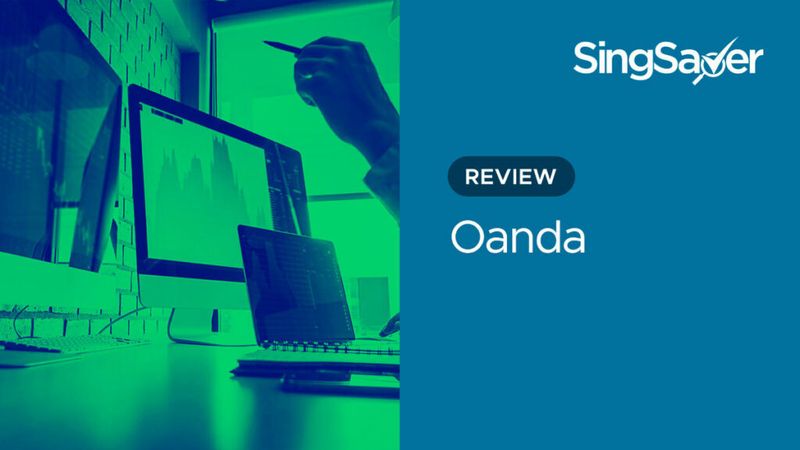 An online brokerage that offers a focused catalogue of popular instruments accompanied by high quality news and research.
With a proven track record of over 25 years under its belt, during which it managed to garner regulatory approval around the globe – including in Singapore and other tier-1 jurisdictions – Oanda is a trusted online brokerage preferred by traders of FX and CFDs.
Rather than attempting to cover every market sector, Oanda sticks to a limited, but well-diversified, list of popular markets. Investors can access over 70 FX pairs, and some 55+ CFDs in commodities, metals, bonds and indices.
This quality-over-quantity philosophy carries over into its top-notch research and educational materials, which consists of a mix of news headlines, in-house content and premium resources from leading think-tanks.
What is there to expect with Oanda? Read on to find out.
Overview of Oanda
Product summary:
What you can invest in: CFDs and FX
Minimum balance required: $0
Deposit fees: 4.2% admin fee for PayPal, free for bank transfers, cheques and PayNow
Withdrawal fees: None
Withdrawal limits: None, however you must maintain sufficient balance to cover margin calls
Commission: FX and metals CFDs (except copper) – daily rates; Index CFDs – 2.5% + relevant benchmark rate; Commodity and bond CFDs – 2.5% +/- basis rate
Inactivity fee: $10 per month after 12 months of continued account non-activity
Licence: Authorised by Monetary Authority of Singapore (MAS), and many others globally
Here are the pros and cons of investing using Oanda.
| | |
| --- | --- |
| Pros | Cons |
| Globally recognised broker with over 2 decades of history | No flat commission fee structure, must refer to daily rates |
| Over 70 FX pairs, multiple CFDs including commodities, bonds, metals and indices | Relatively short grace period of 12 months before inactivity fee applies |
| Competitive spreads (1.5 points on US Wall Street 30) | 4.2% admin fee for deposits via PayPal |
| No deposit fees for bank transfers, cheques and PayNow | |
| No minimum withdrawal fee | |
| Low inactivity fee of just $10 per month | |
| No fees for account opening, no minimum deposit | |

The Strengths of Oanda
#1: Internationally recognised FX and CFD broker with over 20 years history
Oanda prides itself upon the strength of its pedigree as an internationally recognised broker, with more than 20 years of history.
This is buoyed by several factors, including regulatory approval in six tier-1 financial jurisdictions (including in Singapore, Japan, Canada, the UK and Australia), a policy of maintaining 25 years of historical rates and spreads, low fees, and a lack of user fund lock-ins.
In short, it is a reputable brokerage that does not engage in questionable practices like hidden fees or high commission charges.
#2: Good selection of trading instruments
While Oanda does not have as many trading instruments as some of its competitors, it nevertheless offers a diverse selection for traders.
Besides the over 70 FX pairs (which should cover the needs of most retail investors anyway) you can also choose from CFDs spanning bonds, commodities, metals and indices.
There are plenty of trades to make within Oanda's modest but varied selection)
#3: Financing costs calculated daily according to market conditions
Instead of a flat commission structure, Oanda offers financing costs that are calculated on a daily basis for most of its trades.
While beginners may find this system a bit obtuse when trying to estimate trading costs, traders are able to avoid overpaying for financing costs; you'll be charged as market conditions fluctuate day to day.
Oanda also allows investors to look up daily rates on its website, and also publishes a trailing average of its average spread across all timeframes for greater transparency.
#4: High-quality research and learning resources
Another of Oanda's strengths lies in its high-quality research and educational materials that traders can utilise to improve their chances of success.
The brokerage provides a steady stream of business and investing headlines from respected news sources such as Reuters, CNBC, MarketWatch and more through the MetaTrader4 platform. This is supplemented by MarketPulse, a mini-site run by Oanda's own in-house editorial team focussing on research and analyses.
Lastly, Oanda also offers premium content encompassing macroeconomic insights, news and forecasts from leading research houses such as UBS, as well as paid access to Dow Jones Select.
#5: Refreshingly low non-trading fees
For the most part, Oanda does away with non-trading fees, allowing investors to focus a greater portion of their investment budget on, well, investing.
There are no fees for account opening, no minimum balance to maintain, and no withdrawal fees. There are also no fees for deposits via bank transfer, cheques and PayNow (although there's a 6% fee for PayPal, 4.2% by Oanda, 1.8% by PayPal).
As for inactivity fee, your account will be debited a maximum of $10 per month, which is among the lowest we've seen. However, your grace period is relatively shorter; if your account goes without trading activity for more than 12 months, the inactivity fee will apply.
For whom is Oanda best suited?
Oanda's trading focus is on FX and CFDs, and maintains a tightly curated but varied list of instruments. As such experienced traders and long-time investors who have already found their preferred trading focus will find the best use out of Oanda.
Still, newcomers and lesser-experienced traders can benefit from an Oanda account for the top-quality research and news, although they may find the lack of a flat trading fees structure challenging in the beginning.
What charges or fees should you look out for?
Oanda charges daily spreads and rates that are closely tagged to market conditions, so you'll be sacrificing some visibility in fees in exchange for a reduced likelihood of overpaying for trading fees (as can happen with flat fees that remain the same even when market fees drop). Daily rates are available on the website for traders to look up, which offers a degree of clarity.
As for non-trading fees, there are virtually none to take note of, except for the 6% PayPal deposit fee, and the inactivity fee of $10 per month.
What are the promotions available for Oanda?
There are currently no promotions available for opening an Oanda trading account. We'll update this space with the necessary details if new promotions become available.
How do you open and fund your Oanda account?
Opening an account with Oanda
Fill up and submit the application form here.
Follow the on-screen prompts to complete and submit your application
Once your application is approved, your account will be created and you can start trading.
Opening a demo account with Oanda
If you prefer to open a demo account instead to determine if Oanda is right for you, you can do so by clicking on this link.
Follow the on-screen prompts to open a demo account, which you can use for practice trades while exploring the platform further.
Funding your Oanda account
Oanda offers several ways to fund your investment account, and with the expectation of PayPal, does not charge fees on your deposits. However, do take note of possible bank fees.
You may fund your account using any of the following methods:
| | | |
| --- | --- | --- |
| Funding method | Crediting lead time | Fees |
| DBS bill pay | 1 to 2 business days | Bank fees may be charged |
| PayNow | 1 to 2 business days | None |
| Internet banking transfer | 1 to 3 business days | Bank fees may be charged |
| Bank wire (local) | 1 to 3 business days | Bank fees may be charged |
| PayPal | 1 business day | 1.8% PayPal fee + 4.2% admin fee |
| Cheques (local banks only) | 7 business days | No fees |

Oanda vs IG vs City Index vs Tiger Brokers vs IBKR vs TD Ameritrade


Oanda
IG
City Index
Tiger Brokers
Interactive Brokers (IBKR)
TD Ameritrade
Commission fee
Daily rates and charges according to market conditions


$10 minimum for equity CFDs per open/close
0.08% or $10 minimum for Singapore CFDs
SGX stocks: 0.08%, min. $2.88 per order is currently waived
US stocks: USD$0.01, min. USD$1.99 per trade
SGX stocks: 0.08% of trade value, min. $2.50 per order
US stocks: USD$0.005 per share, min. USD$1 per order
$0 (for US exchange-listed stocks, ETFs and option trades)
Min. deposit
N/A
N/A
$150
N/A
N/A
N/A
Maintenance fee
Inactivity fee of $10 per month applies after 12 months without trading activity
N/A
N/A
N/A
Up to USD$10 per month (less commission paid that month)
N/A
Read these next:
Interactive Brokers (IBKR) Review: Pros, Cons and Why They're So Popular
Online Brokerage Comparison: IBKR vs Tiger Brokers vs TD Ameritrade
Investment Guide: SingSaver's One-Stop Investment Shop
City Index Review: CFD & FX Online Brokerage With Wide Market Access
IG Review: Time-tested Online Brokerage For Forex & CFD Trading
---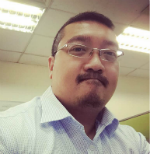 By Alevin Chan
An ex-Financial Planner with a curiosity about what makes people tick, Alevin's mission is to help readers understand the psychology of money. He's also on an ongoing quest to optimise happiness and enjoyment in his life.
---