Well-established and trusted global broker offering access to over 17,000 markets and over 90 FX pairs.
With more than 45 years of history, a listing on the London Stock Exchange, several regulatory approvals from top-tier jurisdictions around the world, and multiple awards, IG stands out for its strong track record.
Well-established entities can often be intimidating, even opaque to newcomers, but IG takes a newbie-frendly approach with free demo accounts, and a rich library of tools and research from both in-house teams and third-party analysts.
With more than 17,000 markets and over 90 FX pairs, there's no doubt that IG offers one of the largest selections of CFDs on the market.
---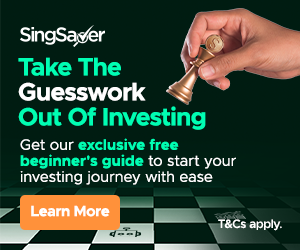 Start managing and saving money like a pro with SingSaver's weekly financial roundups! We dole out easy-to-follow money-saving tips, the latest financial trends and the hottest promotions every week, right into your inbox. This is one mailer you don't want to miss.
Sign up today to receive our exclusive free investing guide for beginners!
---
Product summary
What you can invest in: CFDs and FX
Minimum balance required: S$0
Deposit fees: 2.3% on credit or debit card transactions, free for bank transfers, FAST and PayNow
Withdrawal fees: None
Withdrawal limits: Min. withdrawal is S$200 or total account balance, whichever is lower. Max. withdrawal is S$35,000 per transaction to cards, no cap for bank transfers.
Commission: None for CFDs trades. Commission charged only on equity CFDs, min. of S$10 per open/close.
Inactivity fee: S$25 per month after 24 months of continued account non-activity
Licence: Authorised by Monetary Authority of Singapore (MAS), and many others globally
Here are the pros and cons of investing using IG:
| | |
| --- | --- |
| Pros | Cons |
| One of the largest platforms with access to more than 17,000 markets worldwide | For inexperienced traders, there may be a learning curve in learning about and understanding the products |
| Low fees and competitive spreads | 2.3% deposit fee for credit and debit cards, VISA and Mastercard only, S$30 fee for cheque deposits |
| No min. deposit needed to start an account | High inactivity fee of S$25/month after 24 months of non-activity |
| No deposit fees for bank transfers, FAST and PayNow | Commission charge of min. S$10 per open/close for equity CFDs |
| No withdrawal fees, no cap on withdrawal to bank account | |
| Award-winning mobile app | |
| In-depth research and education tools | |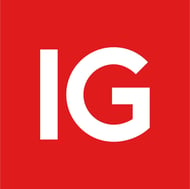 The Strengths Of IG
#1: One of the largest trading platform with well-established history and trust
With over 17,000 markets and over 90 FX pairs, IG is one of the largest retail trading platforms in the world. This means that no matter what CFDs (even crypto) or FX pair you're looking to trade you'll likely find it in your dashboard (barring trades disallowed by law).
IG was established in 1974, which gives it a 48-year history that has been polished through a track record of safety and reliability, garnering approval from several top-tier regulatory bodies around the world. Listed on the London stock exchange, IG consistently ranks top in trust scores from several review sites.
#2: Low commissions, competitive spreads, few fees to watch
Another of IG's strong points is its low trading costs. Spreads are competitive (as low as 0.1 for Singapore Blue Chip), while equity CFDs have a minimum of S$10 per open and close. The low spreads apply to indices and FX as well, with popular pairing EUR/USD seeing a min. spread of 0.6 while US500 starts from 0.4.
In terms of service fees, there are relatively few items to track (and even then these are levied by banks and other parties): 2.3% transaction fee for VISA or Mastercard card deposits.
The only fee from IG's side is the inactivity fee of S$25 per month after 24 months of non-activity if you maintain a balance in your trading account. (inactive accounts with no balances will be closed)
#3: Award-winning, user-friendly trading platforms
While everyone claims their trading app or platform is the best, IG backs this up with multiple industry awards.
Since 2018, IG has counted at least five awards from entities like Investment Trends, GBM, FX.Markets and Influential Brands.
Users routinely praise IG's trading app and platforms for being innovative, clear, user-friendly, easy to use, and fast.
#4: Newbie-friendly environment
CFDs aren't exactly newbie friendly, given the potential for accumulating a high amount of losses in a short period of time. It is noteworthy then, that, IG tries its best to help inexperienced traders take to the water.
For a start, there are zero fees for signing up, and no minimum account balance to maintain. Every account also comes with a complimentary demo account so you can get some practice under your belt before committing money to the real thing.
Disclaimer: do not be fooled by zero-commission free trades that might convince users that trading is absolutely free. Do beware of other fees like a per-share settlement fee that some brokerage accounts charge, especially those without a cap. This could potentially put you in a deficit if the price of each share is low.
A recent article by The Business Times highlighted a trader who sold his shares for a total of US$5,000, only to realise that he found himself in a US$11,000 deficit because of the high settlement fee that he was charged.
There is also a wide range of research and education from both its in-house team and respected third-party analysts, allowing you to build your own skills, knowledge and theories as you go along.
IG's Singular Platform
With its long-established history, competitive fees and spreads, and one of the largest selections of CFDs in the world, IG is a retail trading platform giant offering unfettered market access, a high degree of trustworthiness and low trading costs to users.
There is a valuable convenience associated to a singular platform, for it takes away the hassle of jumping between multiple platforms to access the markets.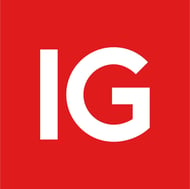 What charges or fees should you look out for?
Spreads will apply for most trades, so be sure to check them before you commit. Share or equity CFDs will attract commission fees, which are applied on both open and close, subject to a minimum of S$10 each time.
As for fees, be aware of bank fees levied on deposits made via credit cards. There's also a S$25 monthly fee charged if you maintain a balance after 24 months of non-activity.
How do you open and fund your IG account?
Opening an account with IG
FIll up and submit the application form here.
Click 'Yes, continue with MyInfo' if applicable for quicker account opening.
If you do not have MyInfo, you'll be asked to upload relevant documents after sending in your application.
Follow the on-screen prompts to open your account
Opening a demo account with IG
Your demo account is automatically created when you apply for a live account on IG, using the steps above.
You can practice unlimited trades on your demo account, and switch to live trading when you're ready.
Funding your IG account
You may fund your account using any of the following methods:
| | | |
| --- | --- | --- |
| Funding method | Crediting lead time | Fees |
| Bank transfer (FAST) or Corporate PayNow (UEN) | 0 to 1 business day | None |
| Bill payment | Next business day | None |
| Credit or debit card (VISA/Mastercard only) | Immediate | 2.3%, levied by card processor. Further fees may apply. |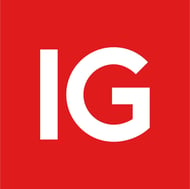 IG vs City Index vs Tiger Brokers vs IBKR vs TD Ameritrade
Brokerage Platform
IG
City Index
Tiger Brokers
Interactive Brokers (IBKR)
TD Ameritrade
Commission fee
S$10 minimum for equity CFDs per open/close
0.08% or S$10 minimum for Singapore CFDs
SGX stocks: 0.08%, min. S$2.88 per order is currently waived

US stocks: USD$0.01, min. USD$1.99 per trade
SGX stocks: 0.08% of trade value, min. S$2.50 per order

US stocks: USD$0.005 per share, min. USD$1 per order
S$0 (for US exchange-listed stocks, ETFs and option trades)
Min. deposit
N/A
S$150
N/A
N/A
N/A
Maintenance fee
N/A
N/A
N/A
Up to US$10 per month (less commission paid that month)
N/A
Read these next:
5 Netflix Shows That Will Change Your View About Money
7 Popular Types Of Investment In Singapore (And Tips To Use Them For Optimal Gains)
SingSaver's Investment Dictionary: Terms and Acronyms, Explained
4 Investing Tips I Learnt The Hard Way That All Beginners Should Know
5 Simple Steps to Build a Side Income in Singapore