If you're searching for the best places to shop for lights in Singapore, look no further than this list of 10 reputable stores.
Lighting is an essential part of interior design and can make or break a room. It's crucial to find lighting fixtures that align with your home decor vision.
From affordable options to high-end brands, we've rounded up lighting stores that are bound to have something for everyone. Whatever your budget or style preference may be, the variety of light options available at these stores will not disappoint.
#1 Horizon Lights
Horizon Lights sells lighting that can be used indoors and outdoors; however, their wide selection of floor lamps stands out.
You can browse a wide assortment of unique designs for your home or office, including from overseas. You're sure to find specific designs like elegant chandeliers, without breaking the bank. They've always got plenty of designs on hand at all times.
Address: 160 Paya Lebar Rd, Orion @ Paya Lebar, #06-06, Singapore 409022
Tel: +65 6338 3767
Whatsapp: +65 9118 2142
FB
#2 i-Lite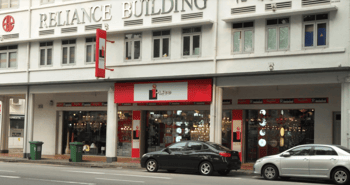 i-Lite offers modern, classic and elegant designs that include chandelier lights and other types such as track lights or pendant lamps from their unique collection.
The business also caters to commercial companies with an extensive range, including downlight fixtures that can be accented by table or floor lamps. They can deliver light and electrical fittings right to your door and assist with installations.
Address: 351 Jalan Besar, Singapore 208988
Tel: +65 6292 5426
#3 Whiteluz
Whiteluz is the trusted name in lighting solutions. It offers a 30-day money back guarantee in case you are not satisfied with their products.
They care about the needs of their clients and want to provide solutions for all homes, commercial spaces as well residences. They are also determined to continue developing and innovating in order to produce globally-recognised lighting products, connecting technology with design in a sustainable manner.
Address: 5 Little Road, #06-01, Cemtex Industrial Building, Singapore 536983
Tel: +65 6393 2244
E-mail: info@whiteluz.sg
FB | IG
#4 etch & bolts
When the founders of etch & bolts first opened their doors at Keong Saik Road, they had to do so in a tiny shophouse with poor ventilation.
Since then, they have grown by leaps and bounds, including two showrooms and an open workshop where customers can watch skilled artisans work on their custom-made furniture and lighting. You're sure to find high quality, unique lighting pieces at their shop.
Address: 135 Joo Seng Road, #02-01/02/03, Singapore 368363
Opening hours: Daily from 11am to 8pm
Tel: +65 6386 4721
FB | IG
#5 Verde Light
Verde Light has been around since 2010. They have gained fame for their high quality and innovative lights that they can customise to suit your needs, whether you need indoor or outdoor fixtures.
With steady growth within Southeast Asia and many satisfied customers from both commercial and residential properties, the store also distributes international brands in Singapore, Malaysia and Brunei.
Address: 161 Lavender Street, Singapore 338750
Opening hours: Daily from 10.30am to 8.30pm
Tel: +65 6298 0027
E-mail: sales@verdelight.com.sg
FB | IG
---
Related to this topic:
10 Best Hardware Stores For All Your DIY Needs
How To Design A Smart Home For Less Than $1,000
6 Money-Saving Tips Homeowners in Singapore Should Know
#6 SG Light Store
SG Light Store is the place to go if you're looking for affordable and bright lights. Whether it's an LED or a traditional bulb, they've got what everyone needs. With a one-year warranty period, they ensure that all their products are of the highest quality.
They also install lights in homes and workplaces as a trusted distributor of LED lights in Singapore. They offer other products besides lighting, including cheap ceiling fans and water heaters.
Address: 664 Geylang Road, Singapore 389593
Tel: +65 9756 0459
E-mail: sales@sglightstore.com
FB
#7 Light Makers
Light Makers has been a part of Singapore's lighting industry for over 30 years. As an established specialist, they offer customers innovative and customised designs that are uncommon, and a comprehensive range of options to suit varying consumer needs or trends.
They have worked to create safe fixtures and assure the public of their products' quality. Few other providers can match them in terms of attentiveness, professionalism and fuss-free service.
Address: 318 Jalan Besar, Singapore 208976
Tel: +65 6392 5665
FB | IG
#8 Regal Lighting Gallery
When you're looking for great deals on quality LED lighting products, look no further than Regal Lighting Gallery. They specialise in lighting fixtures made with high-quality materials that won't break or burn out on you anytime soon – just what every homeowner wants.
Regal Lighting Gallery offers personalised service and strives to provide the best products in town. They can find specific lights that will work perfectly with your home or business needs on-demand.
They have expertise ranging across LED lighting and ceiling fans, all of which they stock at competitive prices.
Address: Blk 22 Sin Ming Road, #01-238, Singapore 570022
Opening hours:
Tel: +65 6458 0313
E-mail: sales@regallighting.com.sg
FB | IG
#9 Chan Huat Group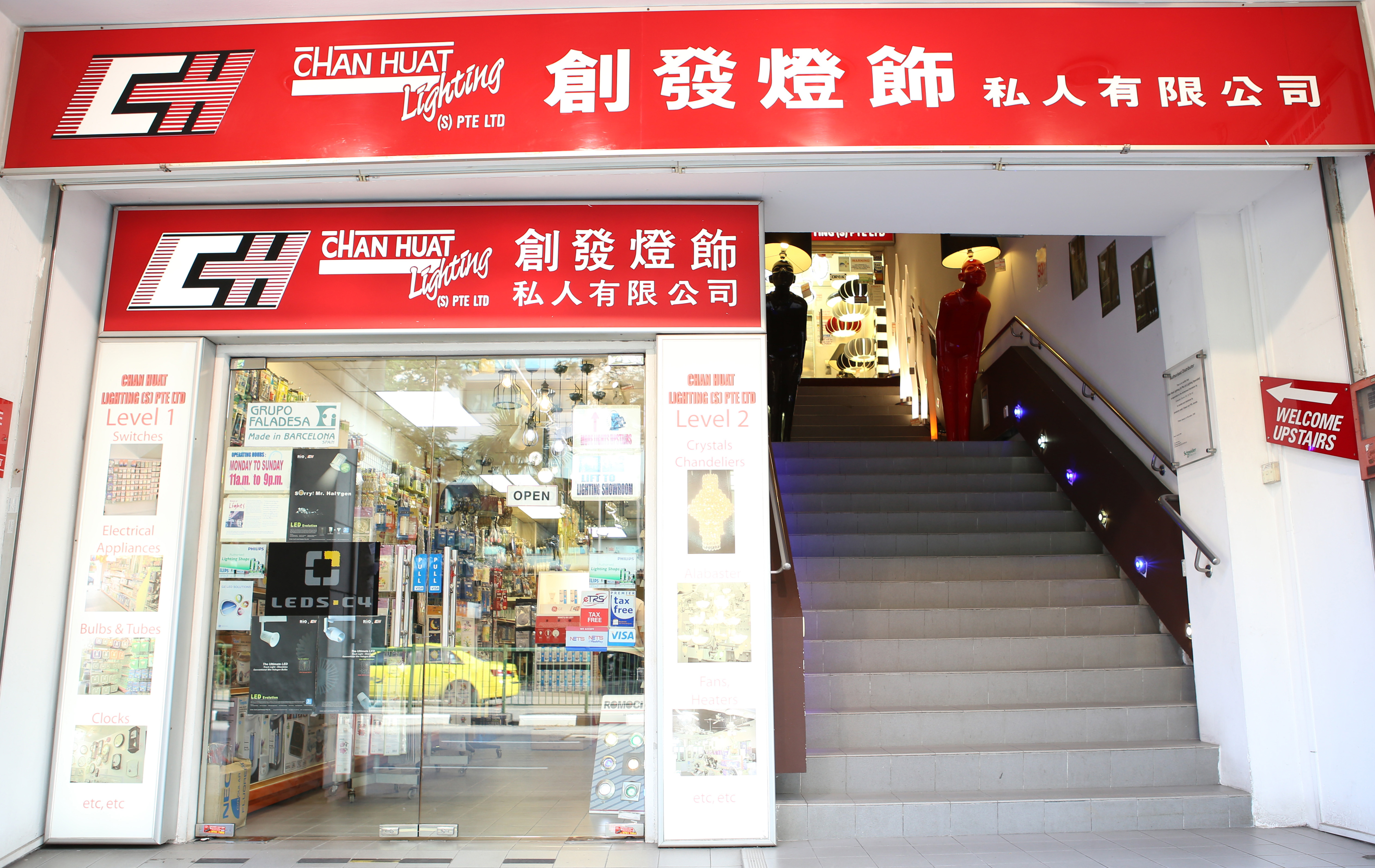 Chan Huat Group is a lighting company that has been in operation for over 30 years. They started as an electrical accessories supplier to contractors. Eventually, they became known far and wide due to their high-quality products and services, including sales of light fixtures and lamps and international distribution.
Chan Huat Group is dedicated to providing the highest level of service and aesthetically pleasing products for its customers.
They go to great lengths to achieve this goal, including implementing rigorous quality management systems that ensure each product meets exacting standards during inspections.
Address: 391 Balestier Rd, Singapore 329797
Opening hours: Weekdays (10am to 7pm) | Weekends & PHs (11am to 7pm)
Tel: +65 6255 1033
E-mail: enquiries@chanhuat.com.sg
#10 Zenterra Lighting
With a massive variety of products and services, Zenterra Lighting aims to be your one-stop-shop for all things related to lights. They offer the best prices and high quality items, along with excellent customer service that will satisfy any need or desire you might have.
Address:
61 Ubi Road 1, #01-26/27, Oxley Bizhub, Singapore 408727
Blk 259 Jurong East Street 24, #01-439, Singapore 600259
Opening hours: Daily from 11am to 8pm
Tel: +65 6702 6080 / 6899 8398
FB
---
Cashback credit cards will help you get some money back on every purchase you make on lighting products. Apply for the best cashback credit cards on SingSaver today, to save money and increase your purchasing power.