Though we're only about two months in, 2022 has already blessed our palette with several new dining venues that fuse delicious and creative eats with stylish settings.
One takeaway from the pandemic is surely that dining in is a privilege not to be taken for granted. While food delivery and takeaway options have never been more plentiful, there's nothing quite like enjoying dishes artfully prepared just minutes before, in a setting thoughtfully designed to complement your dining experience.
Fortunately, dining in is an option that has returned to the menu, and several outstanding restaurants have recently opened to welcome diners with open arms. We've shortlisted the best new restaurants in Singapore's dining scene; be it a carefree brunch, lunch discussion or the luxury of a drawn-out dinner, these options should prove a feast for the senses.
5 ON 25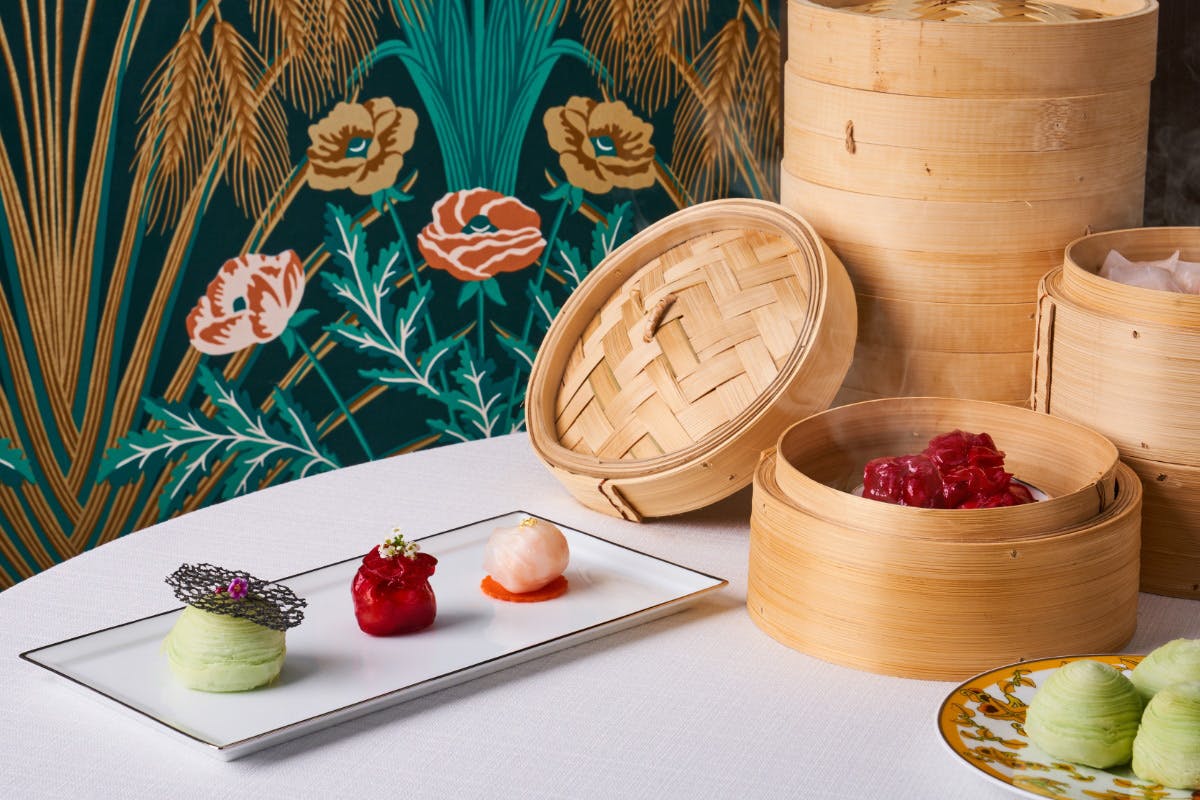 Address: Level 25, Andaz Singapore, 5 Fraser St, Singapore 189354
Contact: 6408 1228
Opening hours: Tuesday to Sunday (closed on Monday)
Lunch 12:00pm–2:30pm
Dinner 6:00pm–10:30pm
In the mood for love? Andaz Singapore's latest dining haunt, 5 ON 25 presents a romantic reimagining of the classic Chinese supper club. It comes replete with a richly elegant and nostalgic setting that would not be out of place in a Wong Kar Wai film.
The restaurant is named after the five senses and its 25th floor situation, which provides sweeping views of the surrounding Bugis area. You'll find refined traditional favourites with subtle twists imparted by Head Chef Lim Hong Lih, who brings his decades of experience in Cantonese cooking.
Signatures include the fried bird's nest accompanied by crabmeat, beansprouts and stock, and the wok-fried lamb chop with onion and black pepper sauce. Dessert lovers can look out for the chocolate mandarin egg tart with lychee lime sherbet alongside other more traditional sweets.
Sets and an ala carte menu are available for lunch and dinner; you can also opt for dim sum for lunch.
French Fold Orchard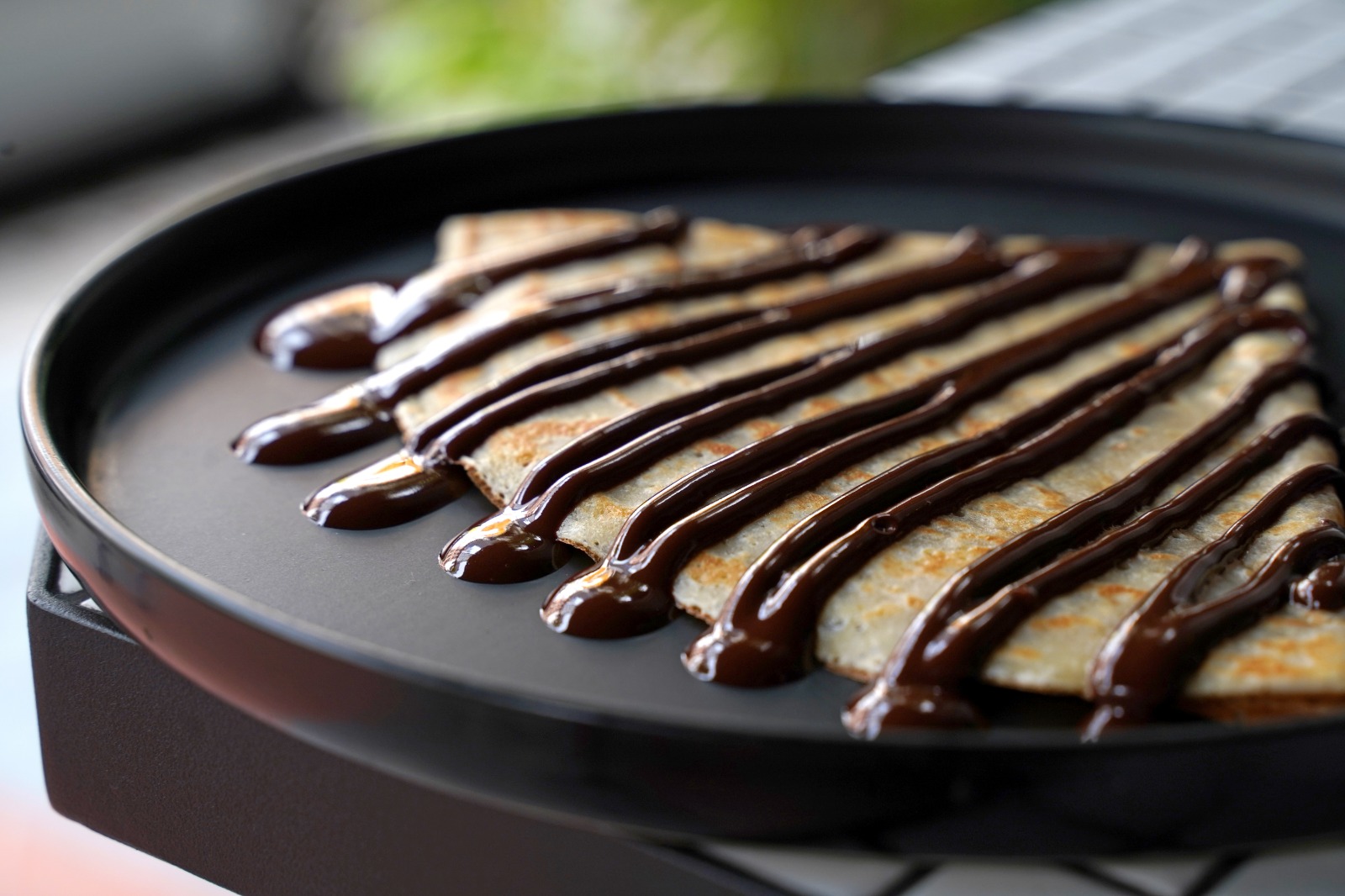 Address: 390 Orchard Road, #01-02, Palais Renaissance, Singapore 238871
Opening hours: Monday to Sunday, 9:00am–10:30pm
If you're seeking something light but loaded with satisfying flavour, a galette or crepe from French Fold at Palais Renaissance might be the answer. At its second outlet after Telok Ayer, you can get comfy within its chic interior or people-watch, Parisian style, at its street-facing seating.
Flavours for the savoury galettes range from the quintessentially French to Asian-inspired. The sweet-toothed will find plenty of delightful options among the sweet crepes, accompanied by gelato from Birds of Paradise. It offers varying menus for breakfast, lunch, afternoon break and dinner, so be sure to visit at the right timing if there's a certain item that you want to try.
Its full-day opening hours make this an ideal spot for anything from a breakfast catch up to supper hang out if you're around Orchard Road.
Henri
Address: 48 Pekin Street, Singapore 048778
Contact: 8690 4927
Opening hours: Monday to Sunday
Breakfast/bakery 8:00am–5.30pm
Lunch 12:00pm–3:00pm
Dinner 5:30pm–10:00pm
This bistro/boulangerie will have fans of wines and fresh bakes cheering. Drop by for Henri's set lunches on weekdays for a spot of French decadence, or take your time relishing the rich cuisine over the weekends or dinner.
Classic bistro fare (foie gras en terrine, sea bass bouillabaisse), over 50 different wine labels from France, and an interior bedecked in vintage French panelling – this is one restaurant that will transport you far from the shores of Singapore, even just for an hour or two.
Its French-style pastries are available from 8am onwards, perfect for grabbing for the office, or for pairing with a morning coffee at the restaurant's alfresco seating.
Milano Pizza & Wine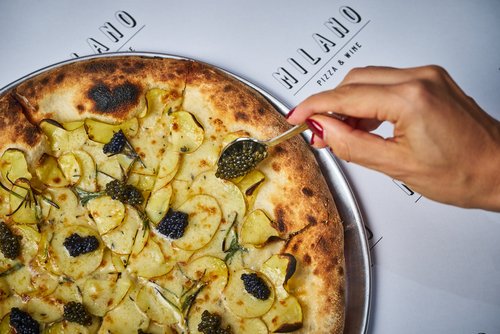 Address: 10 Craig Road, Singapore 089670
Contact: 8920 4100 (WhatsApp)
Opening hours: Monday to Sunday, 6:00pm–10:30pm; Thursday to Sunday, 12:00pm–2:00pm
Can anyone ever get enough of pizza? Milano Pizza & Wine has burst onto the local pie scene with its renditions, crafted using "stone-fired artisanal 400-degree 24-hour sourdough". It specialises in neo-neapolitan, Sicilian grandma and buttercrust pan pizza, with the latter two being smaller but deeper and airier.
Milano doesn't hold back on the toppings — you'll find a dizzying array of combinations, including the Upside-Down Vodka Sauce and Calabrese, and Dashi and Onsen Egg, not to mention Crab and Lobster Bisque reimagined as a pizza.
If you're looking for a fresh take on this timeless comfort food, Milano could deliver what you're after.
NOX – Dine in the Dark
Address: 83 Club Street, Singapore 069451
Contact: 6298 0708
Opening hours: 6:00pm till late
Lights out, flavours on. NOX, with its concept of dining in complete darkness, has been well received at its previous location at Beach Road, and has just opened its doors to its new home at Club Street. With your eyes closed, you get to open up to a unique culinary experience that draws on your other senses.
You'll be treated to a mystery menu of 12 dishes, specially designed to tantalise your tastebuds. Blind and visually impaired wait staff will guide you through the meal, giving you a chance to walk in their shoes and better understand how they perceive the world around them.
Promising an unforgettable night out for yourself and your date, NOX offers a set dinner that costs S$88++ per person. There's also the option to add on specially selected wines or customised cocktails/mocktails to enhance the novel dining experience.
Oaks Coffee Co.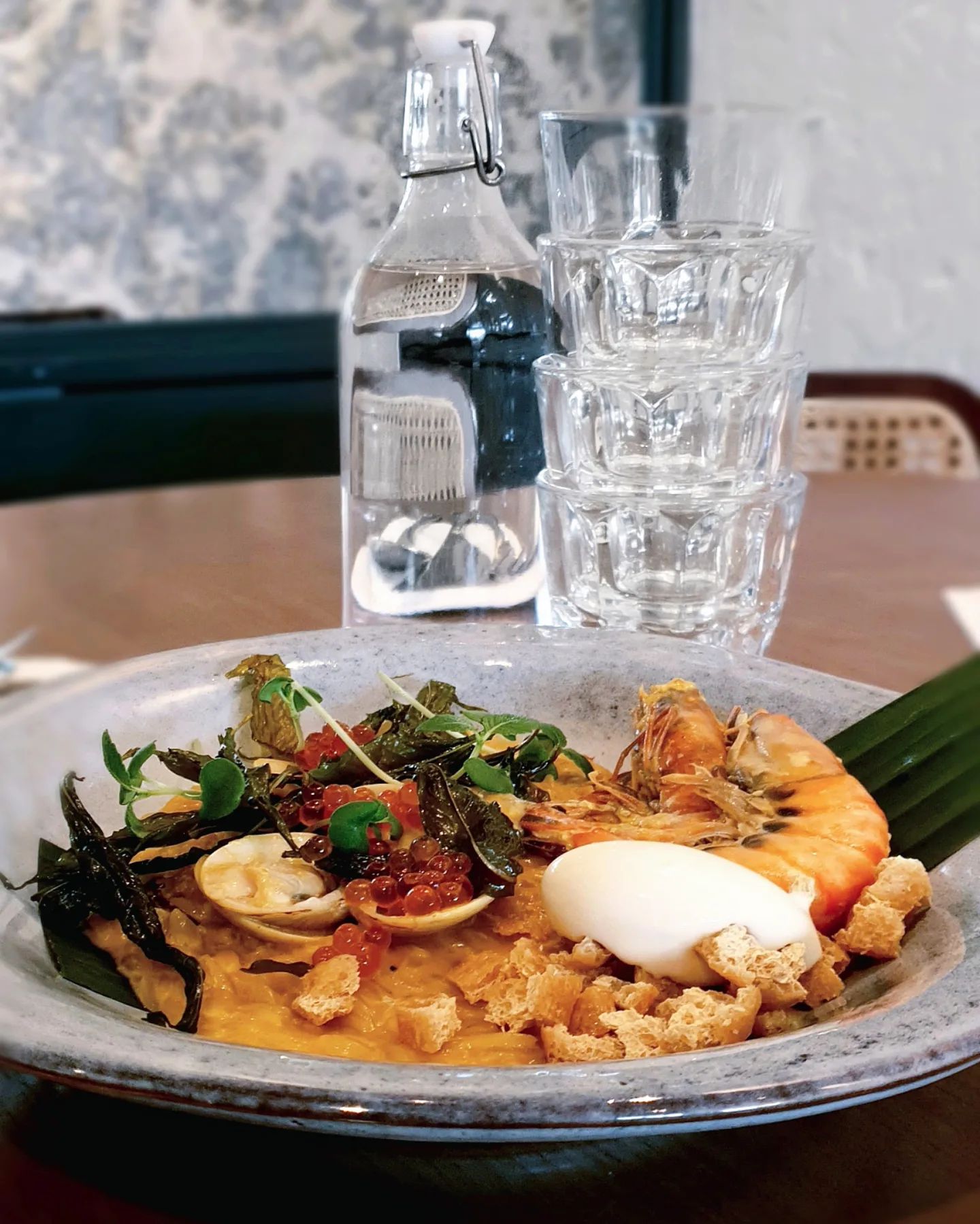 Address: 223 Upper Thomson Road, Singapore 574355
Opening hours: Monday, Tuesday, Thursday, Friday 10:00am–10:00pm, Saturday–Sunday 9:00am–10:00pm
The coffee and café scene in Singapore has grown by leaps and bounds, and continues to hold strong. This recent entrant to the café scene encapsulates this trend: once a coffee cart-style caterer Kinsmen Coffee, its owners have gone on to set up The Kins' cafe at Pasir Panjang, and now Oaks Coffee Co. Oaks builds on that prior experience to deliver a full-fledged specialty coffee bar and restaurant.
Serving up brunch and dinner, its menu features café mainstays like cheese toasties, but also original approaches to local dishes. Among these are reinventions of Laksa (served with coconut ice cream, no less) and duck rice. Oaks Coffee Co. has a proven track record in brewing a good cuppa, so you'll get to savour quality coffee alongside its hearty dishes.
Rosemead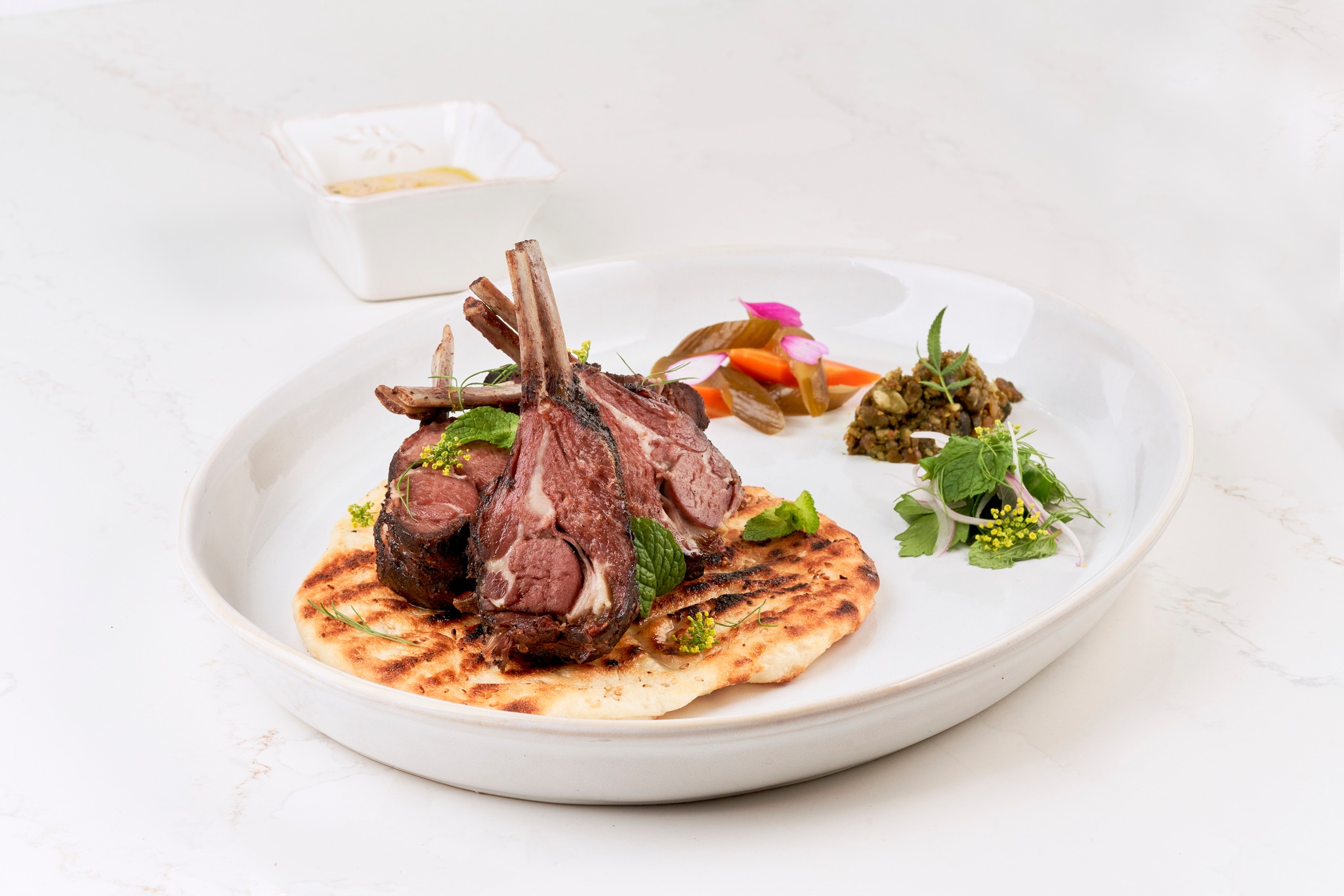 Address: 19 Cecil Street, Singapore 049704
Contact: 9781 9084
Opening hours: Wednesday to Friday, 12:00pm–2:00pm, Wednesday to Sunday, 6:00pm–10:00pm
Californian fine-dining takes centre-stage at Rosemead, named after Executive Chef David Tang's hometown in California. You can expect dishes with a strong focus on seasonality, freshness and simplicity.
The menu thus varies according to the seasonal ingredients that are available. Cooking is done over an open hearth crackling with orange and lychee wood embers, which takes pride of place amid Rosemead's modern yet warm American country-style interiors.
Whether to socialise or conduct business, you can nestle in the laidback luxury of this CBD-located restaurant.
Sol & Luna
Address: 88 Market Street, #17-01, Singapore 048948
Contact: 8031 4316
Opening hours: Monday to Saturday, 8:00am–10:30pm
With Latin-European fare that spans French, Italian, Portuguese and Spanish cuisines, Sol & Luna takes diners from day to night in this newly-opened bistro ensconced within CapitaSpring's lush Green Oasis. Tall windows let in plenty of natural light, along with spectacular views of the surrounding greenery and skyscrapers. Outdoor dining is also available for those who prefer the alfresco experience. House-made hand-cut pasta dishes share the menu with grilled octopus and wood-fired stuffed sardine, as the establishment dishes out an eclectic mix of bold and arresting flavours.
Sol & Luna also offers a delicate high-tea set for idyllic afternoons spent relaxing in this lush urban hideaway.
---
While these dining experiences are worth spending on, that doesn't mean you can't get the possible deal. Check out these latest additions to Singapore's culinary scene with the best dining credit cards to offset your bill.
Read these next:
1-for-1 Buffet Dining Promotions In Singapore (February 2022)
High Tea Promotions In Singapore (February 2022)
8 Kid-Friendly Restaurants With Entertainment
7 Hidden Restaurants for Delicious, Wallet-friendly Dining in Singapore
101 Date Ideas For Couples In Singapore To Suit Every Budget