It doesn't matter if you're broke or balling — we have all sorts of cute and romantic date ideas for you and your bae with prices ranging from free to every-kind-of-budget.
Cracking your head looking for a romantic local getaway or planning a birthday celebration, just cause Valentine's Day is around the corner? There are plenty of things to do on a date in Singapore if you just know where to look.
If you're bored of your go-to date spots and catch yourself searching for 'places to go on a date in Singapore' or even 'date ideas in Singapore,' you've come to the right place. Scroll on for 101 date ideas to plan your next date.
---
Last updated on 30 January 2023. Prices and promotions of activities are subject to change without prior notice.
Best Cashback Credit Cards (with min. spending and cap)
Credit Card
Best for/Benefits
Details
Min. Annual Income

Citi Cash Back Card

- 8% cashback on Groceries and Petrol

- 0.25% cashback on all other spending

- Min. S$800 monthly spend

- S$80 cashback cap (per statement month)

- Annual fee: S$194.40 (First year free)

CIMB Visa Signature Card



- 10% cashback on Online Shopping, Groceries, Beauty & Wellness, Pet Shops & Vet services, and Cruises

- Unlimited 0.2% cashback for all other spending

- Min. S$800 monthly spend

- S$100 cashback cap (per statement month), and up to S$20 per category

- For spend beyond the cap, you will earn 0.2% cashback

Maybank Family & Friends Card



- 8% cashback on 5 selected categories:

1) Groceries

2) Dining & Food Delivery

3) Transport, Data Communication & Online TV Streaming

4) Retail & Pets

5) Online Fashion

6) Entertainment

7) Pharmacy

8) Sports & Sports 9) Apparels

10) Beauty & Wellness

- 0.25% cashback on all other spending

- Min. S$800 monthly spend

- S$125 cashback cap (per statement month), and up to S$25 per category

- Annual fee: S$180 (First 3 years free)

- Malaysian Citizen: S$45,000

UOB EVOL Card



- 8% cashback on Online Spend

- 8% cashback on Mobile Contactless Spend

- 0.3% cashback on all other spending

- Min. S$600 monthly spend

- S$60 cashback cap (per statement month), and up to S$20 per category

- Annual fee: S$194.40 (Waived when you make a min. 3 transactions every month for 12 consecutive months)

OCBC 365 Card


- 6% cashback on Dining and Online Food Delivery

- 3% cashback on Groceries, Land Transport, Utilities, and Online Travel

- 0.3% cashback on all other spending

- Min. S$800 monthly spend

- S$80 cashback cap (per statement month)

- Annual fee: S$194.40 (First 2 years free)
---
Free date ideas for couples in Singapore
1. Hiking at various nature spots in Singapore
There are so many nature spots in Singapore that if we decided that if we listed all of them, we would never finish this article. Put your Google Maps to use and hit the parks to go hiking wherever the needle lands.
If you have yet to notice, our little island is well-connected not just on the highways but also via the Park Connector Network (PCN). This is the perfect opportunity to sight-see with your date and get some endorphins in. There are free guided nature tours where you can get to know your date better and enjoy a dose of nature.
2. Picnic at places with free parking
With reopening measures back to pre-COVID times, dining out with your boo is now back on the table. That doesn't mean you should rule out picnics by the beach or a nature spot of your choice. It may not exactly be FREE-free (because you still need to pay for food), but there's a way you can save more, by picnicking at places with free parking if you are driving, such as Labrador Park.
Check out our list of free parking spots for your next picnic.
SDC may be located in Joo Koon, but we promise it's worth a visit. There are many things to do, including taking a free bus tour of the SAFTI Military Institute. It's also a fantastic place to visit if you're interested in Singapore's history and the Japanese occupation.
If you have the budget and are looking for more thrills, consider going to The Black Lake Facility, the largest and most immersive two-storey escape room in Singapore.
4. Go museum hopping in Singapore
Culture and history buffs, this one's for you. Singapore Citizens and Permanent Residents (PRs) get free admission to the National Heritage Board's national museums and heritage institutions until further notice. They include:
Asian Civilisations Museum
National Museum of Singapore
The Peranakan Museum* (reopening on 17 February 2023)
Children's Museum Singapore (former Singapore Philatelic Museum)
Indian Heritage Centre
Malay Heritage Centre
Sun Yat Sen Nanyang Memorial Hall
Reflections at Bukit Chandu
For museums with fewer people, check out Memories at Old Ford Factory and the recently revamped Changi Chapel and Museum (CCM).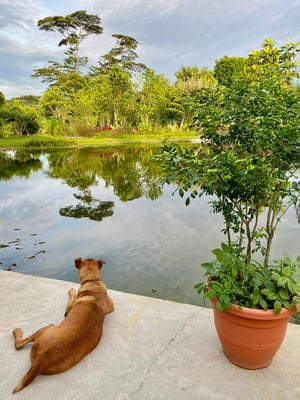 Launched in 2011, The Kranji Heritage Trail covers 14 historical and agricultural trail markers, including Bollywood Veggies, Hay Dairies (goats!), Jurong Frog Farm, Kok Fah Technology and many more. It's not only fun for couples, but also the entire family, and they are all free to enter! For nature buffs, the Sungei Buloh Nature Reserve is also in the vicinity if you're in the mood for crocodiles and monitor lizards.
Parents, if your kids are behaving badly, scare educate them about the consequences by visiting the different levels of (air-conditioned) hell* at Haw Par Villa.
Ever wondered how NEWater is produced? Go on a free one-hour guided tour to experience what it is like to be a water molecule undergoing treatment, explore the Waterwise Arcade and discover membrane and ultraviolet technologies that make NEWater clean and drinkable.
8. Go for a leisurely stroll in Sentosa (free island admission)
Enter Sentosa by Sentosa Express or drive in for free until 31 March 2023. From taking a casual stroll through Fort Siloso to chilling at Tanjong Beach, there are quite a number of free things to do in The State of Fun.
9. Go window shopping at IKEA, Courts and Giant Tampines
What's there to hate when there's food, free parking and free shuttle services to Tampines Retail Park? It's the go-to place to hang out, even if you have nothing to buy. But we know everyone almost always ends up getting something at IKEA — be it a sausage bun or a potted plant.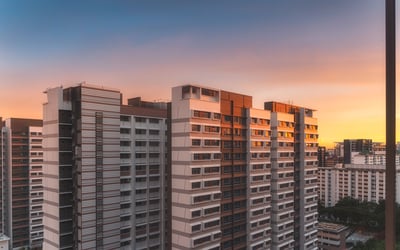 10. DIY heartlands tour
For those who have BTO-ed and/or are looking for flats in a certain neighbourhood, how about taking a day to explore the area around your future home?
Want more ideas? Click here to check out more Free Activities To Do In Singapore!
---
Date ideas for couples in Singapore: S$10 and under per person
Go behind the scenes and interact virtually with the animal and human personalities from Wildlife Reserves Singapore again as Hello From The Wild Side returns for a second season with a newly curated Zoo Explained! segment.
This live virtual experience is a unique opportunity to discover the zoo's animal family such as the rhino baby and stars of the Animal Friends Show. Also, get to meet the individuals involved in caring for the animals and learn about animal behaviour, rehabilitation, and wildlife nutrition.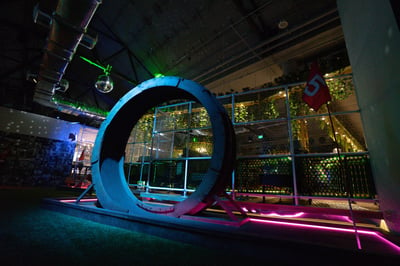 12. Explore Jewel Canopy, S$7.20 per person
Let your inner child roam free at the award-winning Jewel Canopy's playground of mazes and foggy bowls.
13. Immerse in our national blooms, from S$5 per adult
Where else but the Singapore Botanic Gardens can you catch our national bloom for S$5? It's probably hard to imagine, but at the National Orchid Garden, you can take in over 1000 species and 2000 hybrids on display.
The carefully landscaped grounds have a peaceful vibe that makes a welcomed respite from the city's hustle and bustle. Just about the right spot for unwinding over long walks and heart-to-heart catch-ups.
14. Bowling, from S$2 to S$4.30 per game per person
Whether you're a casual bowler or a serious one, there are various options for you to scratch that bowling itch. From cosmic bowling lounge to national team training grounds, head to these seven popular and affordable bowling places to test your bowling skills.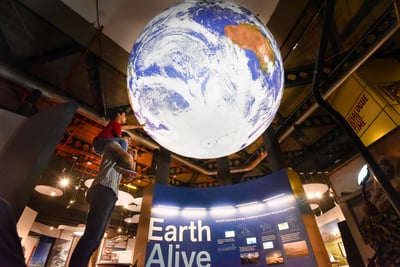 Did you know that the Science Centre is free during off-peak hours? But if you can't make it on weekdays, weekend entrance tickets cost only S$6 per singaporean/PR adult. Indulge in your curiosity and learn a fun fact or two with your bae here!
16. Ride around Pulau Ubin, from S$14.55 for full-day bike rental
Explore the beautiful Pulau Ubin at your own time and pace with a rented bike. Adventurous couples will enjoy this!
17. Mind Cafe, S$6 per hour per person
Besides great coffee and pastries, Mind Cafe also serves up a wide variety of board games for you and your date. Aside from classics like Monopoly and Cluedo, you can also try your hand at locally-created games such as The Durian Game.
---
Going on dates does not have to be an expensive affair, but if you are spending money, check out the best credit cards that can help you stretch your dollar.
Credit card
Benefits
OCBC 365




- Up to 6% cash back on dining and online food delivery

- Up to 5% cash back on fuel spend

- Up to 22.1% fuel savings at Caltex and up to 20.2% fuel savings at Esso
Citi Cash Back Card




- 6% cash back on dining

- 8% cash back on groceries and petrol

- Up to 20.88% of fuel savings at Esso and Shell
Citi Rewards Card


- Earn up to 10X rewards, or 4mpd, on shopping, online spending, Grab/Gojek rides

- One of the best cards to pair with Instarem amaze card for overseas spend
UOB One




- Earn 3.33% base cash back on general spending

- Up to 10% cash back on selected Dairy Farm merchants (e.g. Cold Storage, Giant, Guardian)

- Up to 22.66% fuel savings at SPC and up to 21.5% at Shell

HSBC Revolution




- Earn up 10x points or 4mpd/2.5% cash back for online payments and contactless payments (including dining, food delivery, groceries, travel, and shopping)

- No credit card annual fee
Maybank Horizon Visa

- Earn 3.2 mpd on dining, petrol, Grab, taxi, and hotel bookings on Agoda

- Earn 2mpd on travel spend

Maybank Family & Friends Mastercard



- Up to 8% cash back on preferred categories

- 3-year annual fee waiver




- Up to 10% cash rebate on online food delivery including Foodpanda, Deliveroo, and WhyQ

- Up to 20.1% of fuel savings at SPC and 2% cash back at SpeedyCare

- Up to 5% cash back on utility bills, public transport and online shopping

DBS Live Fresh




- 5% cash back on online and Visa contactless spend, including dining, entertainment, shopping, Grab, and more

- 5% cash back on sustainable spend (eco-eateries, eco-retailers, and SimplyGo rides)

- 0.3% cash back on other spend (bills, gym membership, etc.)
---
18. Catch a movie on a weekday, from S$6 per person
A classic date activity. Grab your boo, some popcorn and head to the cinema for the surround-sound movie experience. Plus, the air-conditioned theatres provide a good respite from this heat.
Hack: Still have your student card? You're in luck. Catch a movie for only S$6 all day on Tuesdays and before 6pm on Mondays to Fridays at all Cathay Cineplexes when you flash your student pass.
Want more discounts? See which credit card gets you better cashback.
This museum is more than just a collection of reptiles — it's a true learning experience for everyone. Learn about the river turtle, the alligator turtle, as well as the radiated tortoise and more. You can also pet and hand-feed some of them!
20. Eyebrow threading, from S$5 per person
No one said eyebrow threading is limited to just the ladies! Grab your man and tame those eyebrows! Besides, having someone's hand to grab while threading makes it less painful. Prices vary depending on where you go, but neighbourhood parlours can charge as low as S$5.
---
Date ideas for couples in Singapore between S$11 and S$20 per person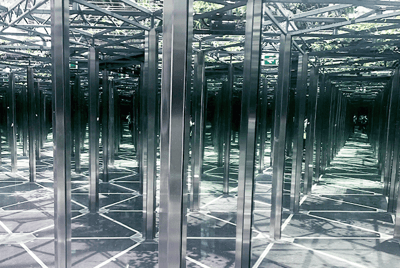 22. Get lost in Jewel's Mirror Maze, from S$12.85 per adult
As part of Jewel's Canopy Park, the Mirror Maze is not only an eye-catching attraction, but also the perfect spot for your next Instagram post.
Enjoy the planetarium show with a science educator who will take you on a tour of the starry night while sharing stories about the stars. Then, head outdoors for a star-gazing session — socially-distanced, of course. Tickets sell out fast, so be sure to check in often!
24. Visit Catopia Cafe, booking is free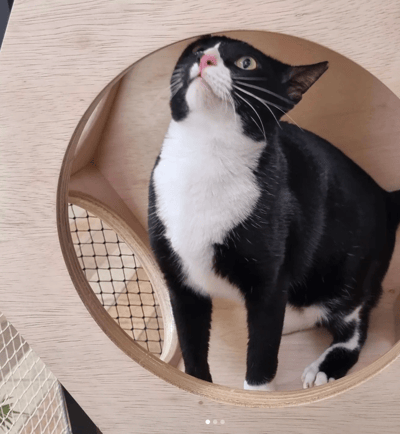 source: Catopia Cafe
If you're thinking of becoming a cat owner or just want to spend some time with these furry cuties, a cat cafe could be a good hangout to get started.
At Catopia, there are 10 residents, from tuxedos to calicos and tabbies, to keep you and your date cheerfully busy while you enjoy some cake and a hot cuppa. Surely a cosy (and low-cost) way to spend a lazy yet fruitful weekend.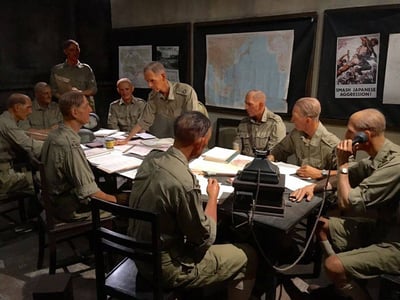 Travel through time and learn how the underground command centre functioned during World War II.
26. Visit a insect farm, S$20 per person
This is definitely not for those who are averse to creepy crawlies. But if insects don't faze you, then follow this one-of-a-kind tour to learn things like how the Black Soldier Fly upcycles food waste to limit food wastage in Singapore.
Nothing says 'you're one with nature' more than attending a yoga class at the Botanic Gardens.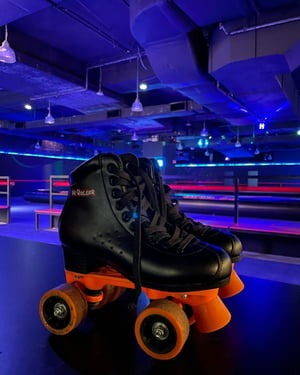 28. HiRoller, S$18 per person
The 70s called. It's time to throw on some roller skates for an old-school date!
Get schooled about Southeast Asia's biodiversity and increase your environmental awareness. This is the only place in Singapore where you can marvel at dinosaur fossil fuels and even a sperm whale's carcass.
Go on an old school off-roading adventure and explore Bukit Timah's greenland. If you're planning to propose, special arrangements can be made to customise the trail so that you can find the perfect spot to get down on one knee.
---
Date ideas for couples in Singapore between S$21 and S$30
31. V-Room, from S$24 per person
Compete against your partner in thrilling video game sessions taken to the next level with virtual reality.
These escape rooms are centred around Southeast Asian folklore, which brings some novelty to the experience as you try to get out with your partner before time is up. As there are different prices when you go at off-peak and peak hours, do remember to check out their website before you head there.
Sometimes the best view is from above.
Pro tip: Time your cable car ride with the sunset and get unparalleled views of the golden hues with your date.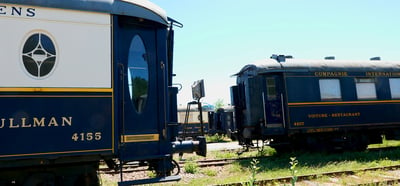 Through this pop-up attraction, replete with a reconstituted train platform and showrooms, visitors can relive the emotions of travellers who have boarded the Orient Express.
The exhibition will showcase some of the most extraordinary centuries-old objects and documents that retrace the legacy of the train, allowing guests to discover events that transformed the world and shaped our map.
35. Race around HydroDash, S$20 per person
Calling all thrillseekers! This floating aqua theme park is a dream date for the sporty couple. Want to up the ante? Challenge your partner to a race around this park - loser has to treat the winner to an ice cream cone!
36. Axe Factor, S$30 per person
The perfect place to let off some steam after a fight. Just don't aim the axe at your partner.
Spice up you and your partner's room by making your very own berry or dried flower candle.
38. Snowball fights at Snow City, from S$21 per person
When was the last time you went to Snow City? Did you know they have new additions such as the Winter Shooting Arena and bumper car rides on ice? At an additional fee, of course. For S$21, you'll get one hour of snow play and a bumper car ride.
39. Visit Superpark, S$33.90 (public) per person, S$24.90 (partners*) per person
Awake your inner child with the various activities at Superpark, including Flying Fox, Ninja Track and Tube Slide.
*Partners include DBS, HSBC, UOB, Passion POSB, Mindchamps, NTUC Plus, and SAFRA cardholders.
Create a couple tee to make sure the world knows you're taken.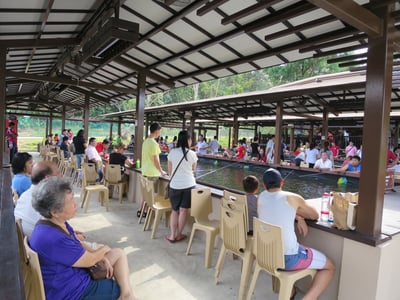 41. Go prawning, from S$28 for two hours
"Give a man a prawn and he will eat for a day. Teach a man how to prawn and he will probably spend the rest of his weekends looking for the perfect prawning spots." Be careful when you go prawning – it can get addictive. Not sure where to get started? Here are our favourite Prawning Spts In Singapore To Cast Your Rod.
Full of energy and nowhere to release it? Try an adrenaline-filled parkour class.
---
Best Unlimited Cashback Credit Cards
Credit Card
Best for/Benefits
Details
Min. Annual Income

Citi Cash Back+ Card

- 1.6% unlimited cashback on all spending

- No min. spend required

- No cap on cashback earned

- Annual fee: S$194.40 (First year free)

CIMB World Mastercard




- 2% unlimited cashback on Wine & Dine and Online Food Delivery, Movies and Digital Entertainment, Taxi and Automobile, and Luxury Goods

- Min. S$1,000 monthly spend

- No annual fee

Standard Chartered Simply Cash Card




- 1.5% unlimited cashback on all spending

- No min. spend required

- No cap on cashback earned

- Annual fee: S$194.40 (First 2 years free)

UOB Absolute Cashback Card




- 1.7% unlimited cashback on all spending

- Includes insurance, school fees, wallet top-ups (excludes Grab), healthcare, utilities & telco bills, and rental

- No min. spend required

- No cap on cashback earned

- Annual fee: S$194.40 (First year free)

Maybank FC Barcelona Visa Signature Card



- 1.6% unlimited cashback on all local spending

- No min. spend required

- No cap on cashback earned

- Annual fee: S$120 (First 2 years free)

- Malaysian Citizen: S$45,000
---
Date ideas for couples in Singapore between S$31 and S$50
43. Visit Fotomat, S$30 for two persons
This trend is something we could get behind. Nothing screams 'cute' like a photo op with your date at Fotomat.
44. Kayaking, S$31.50 for two persons
Low on vitamin D? Soak in some rays and burn off some calories by kayaking at Ola Beach Club.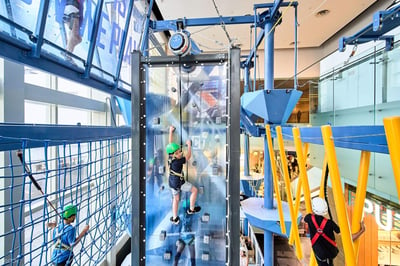 Get into a heart-pumping NERF fight with your date at the NERF Action Xperience.
46. Bounce, S$29.90 per person for two hours
Jump and flip at the trampoline park with your new parkour skills.
Who doesn't love smashing things? We do. For 30 minutes, let out your frustrations for S$38.
Soothe your soul and energy after a wild Fragment Room date with Reiki healing, a gentle energy healing practice.
Zipline across Bedok Reservoir and conquer treetop obstacle courses. Tip: Do a double-date with your buddy and his partner, as you'll receive 10% off your online booking for 4 pax booked on the same course in a single transaction.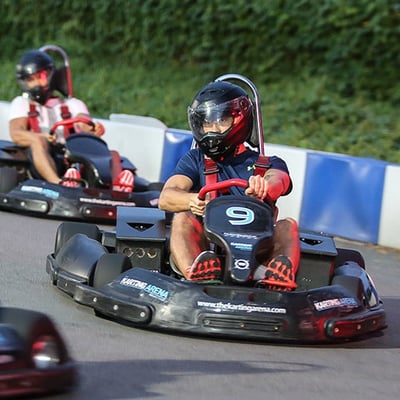 Pretend you're a pro race-kart driver and load up on that adrenaline rush as you race in go-karts that can go up to 50km/h.
51. iFLY, S$69 per person
If you want to conquer a fear of heights, this is perhaps the closest thing you can get to skydiving and feeling weightless.
The way to anyone's heart is through their stomach. Impress bae by whipping up delicious Japanese cuisine and desserts at ABC Cooking Studio.
---
Date ideas for couples in Singapore between S$51 and S$70
Sea-lovers will appreciate this one. S$55 includes an admission ticket and a back-of-house tour to meet dolphins and manta rays.
Not your typical art date. Linoleum cut is a cute way to create your own shape and artwork. What's more, you can use your newly crafted linoleum art to make a personalised stamp for the next time you want to send an old-school letter to your date. How is that for cool?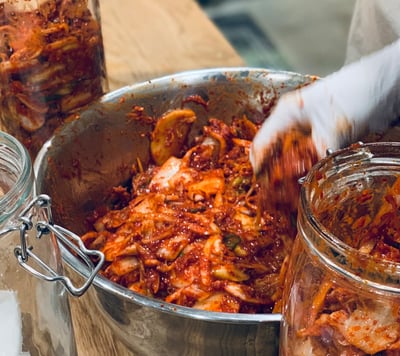 Make your own kimchi to go with your ramyeon as you both binge watch your latest Korean drama.
The thrill of gambling mixed with a bonding experience with your partner – unmatched.
57. AdventureHQ , from S$68 per person for all access pass (Guest)
AdventureHQ is like an upscale playground for adults. Think 14m slides, climbing walls and high-element obstacle courses. This is the spot for all you adrenaline junkies. Get the best deal at S$40 per person if you're a HometeamNS member.
58. Go on a bus food tour, from S$97 per person
Singapore GOURMETBus pretty
59. Unwind at G.Spa, S$58.20 per person
Unwind and relax with your partner-in-crime at this 24-hour spa. Experience the full range of spa services that include foot, back and full-body massages. But if massages are not your jam, they also offer jacuzzi and sauna services.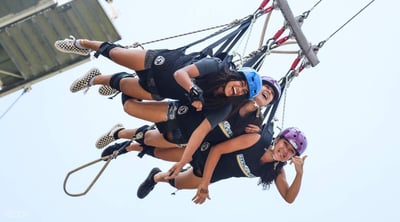 Get an adrenaline pump at this giant swing, where you are released from a height of 45m to admire Sentosa's beaches.
Skip your trip to LUSH and customise your very own bath bomb, the perfect thing to bring along when you maximise your Singapore Rediscovers Vouchers (SRV) for your next staycay.
While travelling during this pandemic might be impossible, you can still experience Korea from Singapore, dressed in a hanbok while feasting on Korean cuisine.
---
Date ideas for couples in Singapore between S$71 and S$100
Whiskey might not be everyone's cup of tea but there's no harm in exploring. At this 1.5-hour 101 class, you'll be introduced to the origins of whiskey, its production process, flavour profiles, food pairing and sample five single-malt whiskies.
The best part? It's all online so you can enjoy it with your partner from the comfort of your own home.
Eat and learn! Experience cooking in a whole new way with Mrs C. Lim, who will share with you the various traditional cooking methods that you can employ the next time you're cooking with boo.
65. Pottery making with Ceramic House, from S$70 per person
Thinking of what to get your partner for their birthday? A handmade cup for their morning coffee could be a cute gift.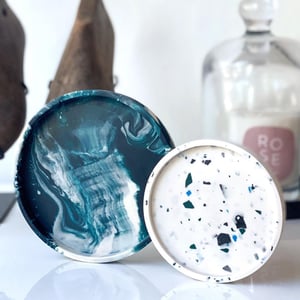 Get creative at this tray casting workshop with boo. No two trinket trays will be the same so you can make a unique gift for your one and only.
Instead of buying a ukelele off the shelf, hand paint your own string instrument.
Since cafes are not open for dining in, become your own coffee barista for a day and make your own java.
Experience the best of Russia without ever leaving Singapore! During this four hour-long tour, you'll be introduced to Russian history, culture and perhaps most importantly, its delicious food.
Ever wondered what Singapore was like in the 1920s? Now you can experience it on this tour, which has a guide who role-plays as a fictional time traveller. Travel from Kampong Glam to Chinatown on a bicycle, and discover Singapore in the time of our ancestors.
Fragrances are one of the most intimate, sensual gifts you can give your S.O., so create a signature scent specially for each other.
Kopi and roti are one of the most common breakfast foods for Singaporeans. Learn how the magic happens during this tour.
Like the name suggests, you get to make your very own pair of espadrilles from cutting leather to stitching it together. Shall we add "shoemaker" to your resume?
---
Date ideas for couples in Singapore between S$101 and S$150
Learn how to make Neapolitan pizza with your partner to impress your friends at your next gathering!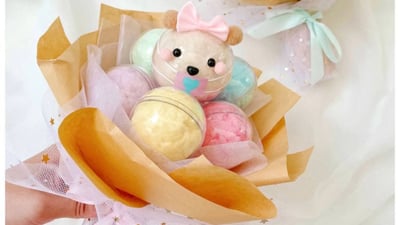 Flower bouquets are becoming cliché. Try your hand at creating a beautiful (and edible!) cotton candy bouquet.
Listen to the crashing waves as you soak in the sunset with your partner aboard a catamaran.
These beginner crochet classes are conducted online, making it a great stay-home activity that you can do with your partner at home.
78. Wakesurfing, from S$140 per person
Not to be confused with wakeboarding, wakesurfing allows you to simulate surfing by creating waves from the boat for you to carve up. A great workout and adventure all rolled into one activity.
If rewatching Saw or Insidious for the third time is not cutting it, then perhaps learning about Singapore's gruesome murder history will do the trick. Go on this guided tour to the neighbourhoods where horror stories went down. You'll even get to explore the infamous Changi Hospital.
Ready to pop the question but don't know her ring size? Take this workshop as an opportunity to find out their measurements.
81. Experience island-living with an island yacht tour, S$130 per person
Besides checking out neighbouring islands, you can even go on a short hike or try your hand at stand-up paddle boarding.
Uncover Singapore's underground tunnels and bunkers that were built during World War II.
---
Date ideas for couples in Singapore between S$151 and S$200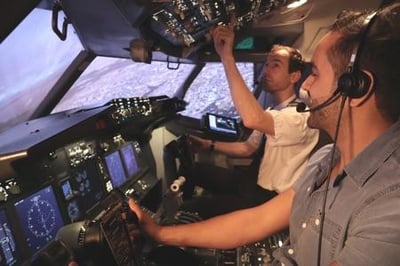 Always wondered how it feels like to fly a plane? Well, you can give it a shot at this flight simulator — no flying license needed.
84. IG picnic, S$163.95 per picnic set
Spice up your picnic with this beautiful Instagram-worthy set-up for your next couple celebration. The best part? The set-up is all done for you!
Put your best foot forward with your partner at this fun dance class.
Besides being incredibly cute, these Vespas are a great way to zip around Singapore while learning about the history of our sunny city-state.
Whether you believe in tarot card readings or not, it's still fun to get a personalised reading. Plus, they make for great conversations after.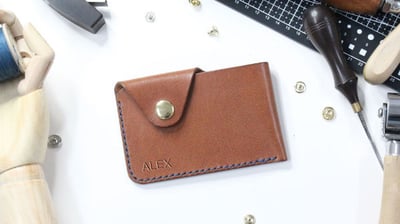 Enjoy an artsy day of leather-crafting with your partner. Personalise your gift and make it unique for each other so it serves as a reminder of each other while you're apart.
Marvel at the beauty of our neighbouring islands and learn all there is about the underwater kingdom on this tour.
Learn about the latest 3D technology in design and printing, and make your own little souvenir to bring home.
Can't decide on one activity? From foosball to art jamming, watching movies to playing billiard, this crossover between Alternate Space and Date Ideas lets you experience all types of fun.
---
Date ideas for couples in Singapore: above S$200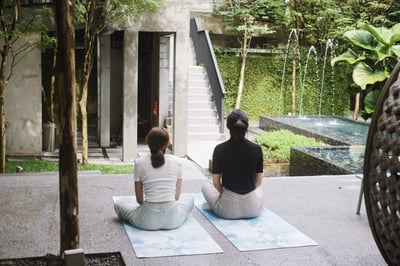 Instead of just snoozing, how about a relaxing yoga session with Moss Goods on your staycation?
93. Go on a Shoot-cation, from S$489 for 2D1N
Need new content to update your Instagram feed? Enjoy a private one-hour photo shoot with Smittenpixels Co. at the stunning Lloyd's Inn.
94. Tuft your own rug, from S$360 per person
If you've been intrigued by the social videos going around of this interesting activity, it will definitely let you show off your artistic sensibilities. The best part - you can either work on your individual artwork or collaborate on a masterpiece together.
Put your vocals to the test by serenading your partner with a love song or two.
Relax and pamper each other with an aromatherapy massage.
Take the chance to recharge and enjoy the experience, which includes a welcome drink and herbal foot soak. A wellness sanctuary nestled among nature, it is truly a balm for frazzled senses.
Here's one for the adrenaline seekers. Once the borders open up, you can take your PADI open water license to dive worldwide.
98. Glamping, from S$299 for two persons
Camping, but make it vogue.
Just like clubbing with electric music, but without the alcohol and drama. Get your heart rate up with your partner during an at-home spin class.
Gift your partner a bouquet or box of fresh blooms at this fun workshop.
Skip the crowds! Relax and recharge with your boo at your very own private rooftop movie screening.
With inputs by Kendra Tan.
Read these next:
Things To Do In Singapore That Get You The Most Bang For Your Buck (July 2021)
Cost Guide: How Much Does Wedding Photography Cost In Singapore?
Affordable Foldable Bikes In Singapore: Cost, Bike Shop To Visit, Delivery Fees And More
4 Hacks To Max Out Your SingapoRediscovers Vouchers
​​Klook Promo Codes in Singapore (July 2021 Update)