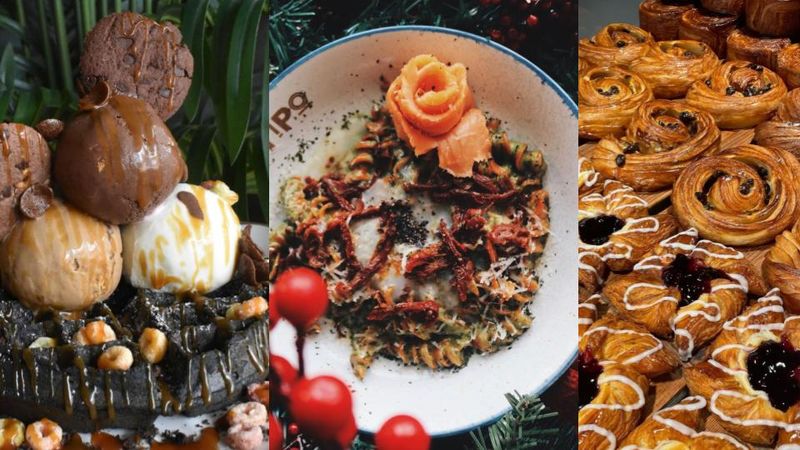 Whether you're Muslim or planning to dine out with Muslim friends, you won't be stumped when it comes to finding the best Halal restaurants, cafes and bakeries in Singapore with this guide.
We understand how frustrating it is to finally find an IG-worthy place to hang out with your Muslim brothers and sisters, but only to get let down when you realise the restaurant or cafe isn't halal-certified.
If you're on the lookout for eateries serving only halal, Muslim-friendly food, look no further. Here is a list of the 11 Best Halal Restaurants, Cafes and Bakeries in Singapore 2022 where you can chill with your Muslim friends.
Best Halal Restaurants, Cafes and Bakeries in Singapore 2022
1. 21 On Rajah
21 on Rajah is a haven for foodies seeking a culinary adventure of exotic Mediterranean dishes. Located in Days Hotel by Wyndham Singapore at Zhongshan Park, this halal-certified, wallet-friendly ala carte buffet spread marries the best of nature and modern architecture with a robust menu featuring hearty Mediterranean cuisine alongside international and local favourites at affordable prices.
Munch on fennel salad paired with cured salmon gravlax to whet your appetite. For the full course, go for the BBQ menu featuring the signature assorted grilled lamb, chicken or beef kebab served with a side of creamy garlic that pairs perfectly with the grill's smoky flavours. Other must-try dishes include beef shawarma, crayfish with salted egg sauce, and sauteed mussels with garlic bread.
Promotion:
20% off ala carte buffet when you book via Chope

2. Pasha Turkish Restaurant
Pasha Turkish Restaurant is a casual dining restaurant serving authentic Turkish delights at Haji Lane. Offering a wide variety of premium meats seasoned with a mix of Middle Eastern and Mediterranean flavours, grab some of their best-selling dishes like the grilled lamb chop, shawarma chicken platter, and fattoush salad.
Promotion:
Get 50% off the entire menu (excluding kunefe and dessert items) when you make a reservation at Pasha Turkish Restaurant via Eatigo
With the 50% discount, expect to feast on fattoush salad for only S$6, grilled lamb chop at S$14.45, and a whole grill roast chicken at only S$15
💡 Pro tip: If you're looking for Halal Turkish restaurants at affordable prices, the trick is to make your reservations on Eatigo. Besides Pasha Turkish Restaurant, there are tonnes of other Middle Eastern eateries offering up to 50% discount off the entire menu (most exclude drinks and desserts).
Address
14 Haji Ln, Singapore 189207
Contact number
9238 7075
Prices (after 50% discount)
Fattoush Salad: S$6
Grilled Lamb Chop: S$14.45
Mixed Grill Platter (for 1 pax): S$22.40
Whole Grill Roast Chicken: S$15.95
Opening hours
11am to 12am daily
Website
https://www.facebook.com/pashaturkishsg/
3. Asian Market Café
The halal-certified Asian Market Café is the perfect place for seafood lovers. Head here if you want to indulge in a halal seafood buffet that includes oysters, delicious chilli crabs, crayfish, mussels, prawns, and much more. In addition to the seafood, enjoy Japanese sushi, mouth-watering roasted duck, satay stations, and mutton rendang, among others.
At the end of your meal, you get to enjoy tantalising hot and cold desserts. Get a taste of local sweets, along with delights such as durian pudding and Portuguese egg tarts. Wash down the delicious buffet with the accompanying teh tarik (milk tea).
Address
Fairmont Singapore, 80 Bras Basah Rd, Level 2, Singapore 189560
Contact number
6431 6156
Buffet prices
Adult: from S$79++
Child: from S$39++
Buffet timings
Monday to Friday
Lunch: 12pm to 2.30pm
Saturday & Sunday
Lunch: 12pm to 4pm
Daily
Dinner: 6pm to 10pm
Buffet menu
Menu
Website
https://www.fairmont-singapore.com/dining/asian-market-cafe/
4. Royal Palm — Orchid Country Club
If you're out with a group of friends who can't decide what to eat, we highly consider visiting The Royal Palm. Known for its diverse menu, it features both local and international delicacies, from Western and North Indian to Italian and the Mediterranean.
The local delights corner features beef rendang, ayam lemak chilli padi, and baby kailan with oyster sauce. The Western corner has various must-try such as penne arrabbiata with cheese, Cajun baked fish in butter sauce, oven-roasted herbs, chicken, and buttered vegetables.
On top of that, they also serve free-flow halal afternoon high tea buffets daily. Take your pick between fresh seafood, wagyu beef burgers, cakes, pastries, drinks and more. Their extensive offerings are further sweetened with the discount the hotel restaurant is currently having — 1-for-1 on all buffets until further notice.
This means your bill will come up to a nett total of S$79.91 per couple, or around S$40 per person for a high tea buffet session. It's totally worth it in our eyes!
Promotion:
1-for-1 for all buffet sessions until further notice
Address
1 Orchid Club Road, # 01-21/22, Social Clubhouse, Singapore 769162
Contact number
6752 2167
Buffet prices
Adult: from S$79.91 (nett)
Child: from S$17.66 (nett)
Buffet timings
Lunch: 12pm to 2.30pm
Dinner: 6.30pm to 10pm
Buffet menu
Menu
Website
https://royalpalmocc.com.sg/
5. Al Jasra Restaurant
Sometimes you just need some good ol' comfort food to satisfy your food cravings. The next time such a mood hits you, head on down to Al Jasra for its free-flow prata buffet. For the low price of only S$7.90 per pax, you can gorge yourself on as many roti pratas as you like, with 16 different variants to choose from!
It also provides a wide range of halal dishes drawn from local and international cuisines. To be on the safe side, check whether you need a reservation before heading to dine in.
For more buffets, check these out:
15 Best Halal Buffet Singapore 2022 – International, Seafood, Lunch/Dinner Choices
14 Best Japanese Buffet Singapore 2022 – All You Can Eat Sashimi Sushi
6 A La Carte Buffets To Enjoy in Singapore 2022
Best Buffet Promotions And Deals In Singapore 2022
1-for-1 Buffet Dining Promotions in Singapore 2022
6. Lola Faye
Who doesn't love a good Halal dessert cafe? Lola Faye, a tropical-themed cafe in Bendemeer, uses 100% Halal ingredients in its food. They sell gelato desserts, waffle ice cream, frappes, as well as wraps and sandwiches. The best part? They're open until 2am, which makes it the perfect place for a late-night supper run!
Promotions:
Spend a minimum of S$50 at The Halal Corner to get a 10% voucher to use at Lola Faye Cafe, valid any day before 7pm (except on Mondays, when they're closed)
Spend a minimum of S$30 at Lola Faye Cafe and get a 10% voucher to use at The Halal Corner (Haji Lane) from Mondays to Thursdays
Address
35 Hamilton Rd, Singapore 209204
Contact number
8860 8248
Prices
Buttermilk Belgian Waffles: S$6
Charcoal Blackout Waffles: S$7
Single scoop of gelato: S$5
Double scoop of gelato: S$9
Gelato Croissant: S$9.80
Opening hours
2pm to 2am from Tuesdays to Sundays.
Closed on Mondays.
Website
https://www.facebook.com/lolafaye.cafe
7. Tipo Pasta Bar
This cosy pasta bar is a 4-minute walk from the Masjid Sultan and it offers fresh handmade pizzas and build-your-own pastas starting from S$9.90. Free pasta toppings include chilli flakes, extra virgin olive oil, garlic chips and bird's eye chilli. For an additional S$3.90, get access to premium ingredients such as smoked chicken, prawns, white clams and smoked duck.
Address
28 Aliwal Street, #01-07, Aliwal Arts Centre, Singapore 199918
Contact number
8768 0785
Prices
From S$9.90 for build-your-own pasta
Opening hours
Sunday to Thursday
11am to 10pm, last order 9.30pm
Friday & Saturday
11am to 11pm, last order 10.30pm
Menu
Menu
Website
https://www.tipo.sg/
8. French American Bakery
French American Bakery may be only a year old, but it has already established itself as the go-to spot for those craving a midday pastry snack or cake.
Located in Haji Lane, this Halal bakery sees long queues for their irresistible classic French and American bakes, including flaky croissants, crème brûlée, carrot cakes, and raspberry pistachio cake.
Address
49 Haji Ln, Singapore 189242
E-mail
sales@tfab.sg
Prices
Le Croissant: S$3.80
Pain Au Chocolat: S$5
Blueberry Cream Cheese Danish: S$5.20
Almond Croissant: S$5.20
Carrot Cake: S$8
Raspberry & Pistachio Cake: S$8.50
New York Style Cookie: S$4.50
Double Chocolate Cookie: S$4.50
Opening hours
11am to 6pm on Tuesdays to Sundays.
Closed on Mondays.
Menu
Menu
Website
https://www.facebook.com/thefrenchamericanbakery
9. The Fabulous Baker Boy
Located within the historical enclave of Kampong Glam, this all-inclusive Halal cafe is perfect for a sweet treat shared between family and friends.
Try their bestsellers including the hearty BBQ beef grilled cheese sandwich stuffed with thick chunks of tender barbequed beef, TFBB fried chicken and waffles for a perfect balance of crunchy, savoury, sweet and tender. Last but not least, finish the meal with their signature Cinn Bun Pancakes for a twist on a classic pancake!
Made with quality ingredients, these decadent treats are freshly baked and are all crafted by hand. Truly a cafe not to be missed!
Promotion:
Get up to 30% off The Fabulous Baker Boy by purchasing cash vouchers from Chope
Get a S$50 cash voucher for S$35
Get a S$100 cash voucher for S$70
One set of free pancakes per child with every S$30 spent on dine-in on Sundays
Check out The Fabulous Baker Boy's Lazada page for 1-for-1 deals, high tea promotions and set lunches
Address
28 Aliwal Street, #01-01, Aliwal Arts Center, Singapore 199918
Contact number
8951 7716
Prices
Almond bread: S$5
Sourdough bread basket: S$8.50
Plain pancakes: S$13
Raspberry pancakes: S$16
Opening hours
11am to 9.30pm on Tuesdays to Fridays
9.30am to 9.30pm on Saturdays 9.30am to 6pm on Sundays
Menu
Menu
Website
https://thefabulousbakerboy.com/
10. Three's A Crowd Cafe
Halal-certified cafe Three's A Crowd is your friendly neighbourhood cafe serving up a selection of ice cream, waffles, churros and coffee. Nestled in the Tampines heartlands, it's a great place to chill after having dinner with your eastside friends.
Promotion:
1-for-1 ice cream churro waffles when you buy a voucher on Chope
Address
802 Tampines Ave 4, #01-11, Singapore 520802
Contact number
6702 0700
Prices
Single scoop of ice cream: S$4
Double scoop of ice cream: S$7.50
Classic waffles: S$6
Churros waffles: S$8
Cake slice: S$6.90
Fudgey brownie: S$8
Opening hours
11am to 10.30pm on Sundays to Thursdays
11am to 11pm on Fridays and Saturdays
Menu
Menu
Website
https://threesacrowdcafe.com/
11. BONUS: Atas Turkish Kebab
This is my personal favourite. Tucked away in Fortune Centre, Atas Turkish Kebab is the go-to place for no-frills, affordable, authentic and delicious Turkish food. In fact, this place is really nondescript — they don't post much on social media or have any paid marketing — they simply have a signboard outside which reads "Atas Turkish Kebab" in Comic Sans. It's truly a hidden gem and you might only chance upon it while walking by.
You can choose either indoor seating with air conditioning, or dine al fresco outside. We highly recommend the kebab with Turkish butter rice (S$8 for chicken, S$9 for beef, S$10 for mixed) and their Kunefe dessert (S$12, shared between two people).
Disclaimer:
While they do not serve pork or lard, I am unsure if they are officially Halal-certified. We have, however, seen Muslim customers dining at this establishment, though.
Even though this website states the opening hours, Atas Turkish Kebab opens and closes whenever it feels like it. There was once we went there on a Saturday afternoon, and it was closed. But one thing's for sure, they do open until quite late at night.
| | |
| --- | --- |
| Address | 190 Middle Rd, Singapore 188979 |
| Contact number | 8138 6491 |
| Prices | Between S$8 to S$10 for mains |
| Opening hours | 10am to 2am on Mondays, 10.30am to 2am on Tuesdays to Sundays |
| Website | https://www.facebook.com/AtasTurkishkebab/ |
---
Thinking of hanging out at a Halal cafe in Singapore anytime soon? Charge your entire bill to your favourite credit cards and earn miles/cashback/rewards!
---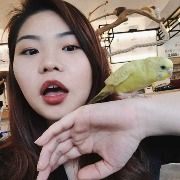 By Kendra Tan
Avid promo code hunter and haggler. Kendra doesn't like paying full price for anything. She's the best person to bring along if you're travelling on a budget. Have an interesting story to tell? E-mail her at kendra.tan@singsaver.com.sg
---