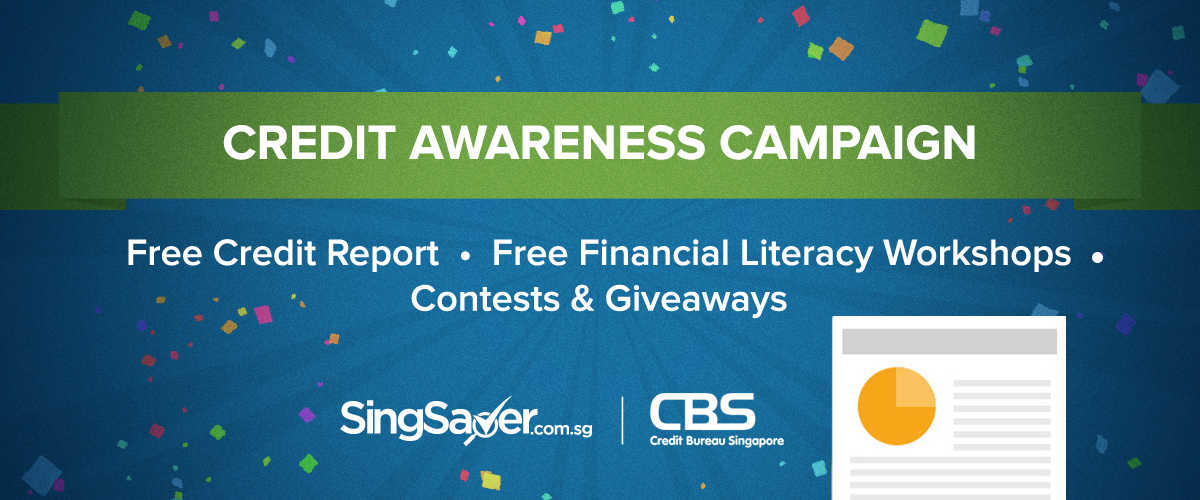 SingSaver.com.sg is back with another Credit Awareness Campaign - This time with more exciting things in store for you!
From now till 31st December 2016, download a free credit report and attend one of our Financial Literacy Workshop to learn how to read your credit report to make smart financial decisions. Not only that, participate in our Credit Awareness quizzes and giveaways and stand to win attractive prizes - be sure to like our Facebook page to stay updated!
How to Get Your Free Credit Report
Step 1: Sign up HERE to get your free voucher

[caption id="attachment_7589" align="aligncenter" width="2412"]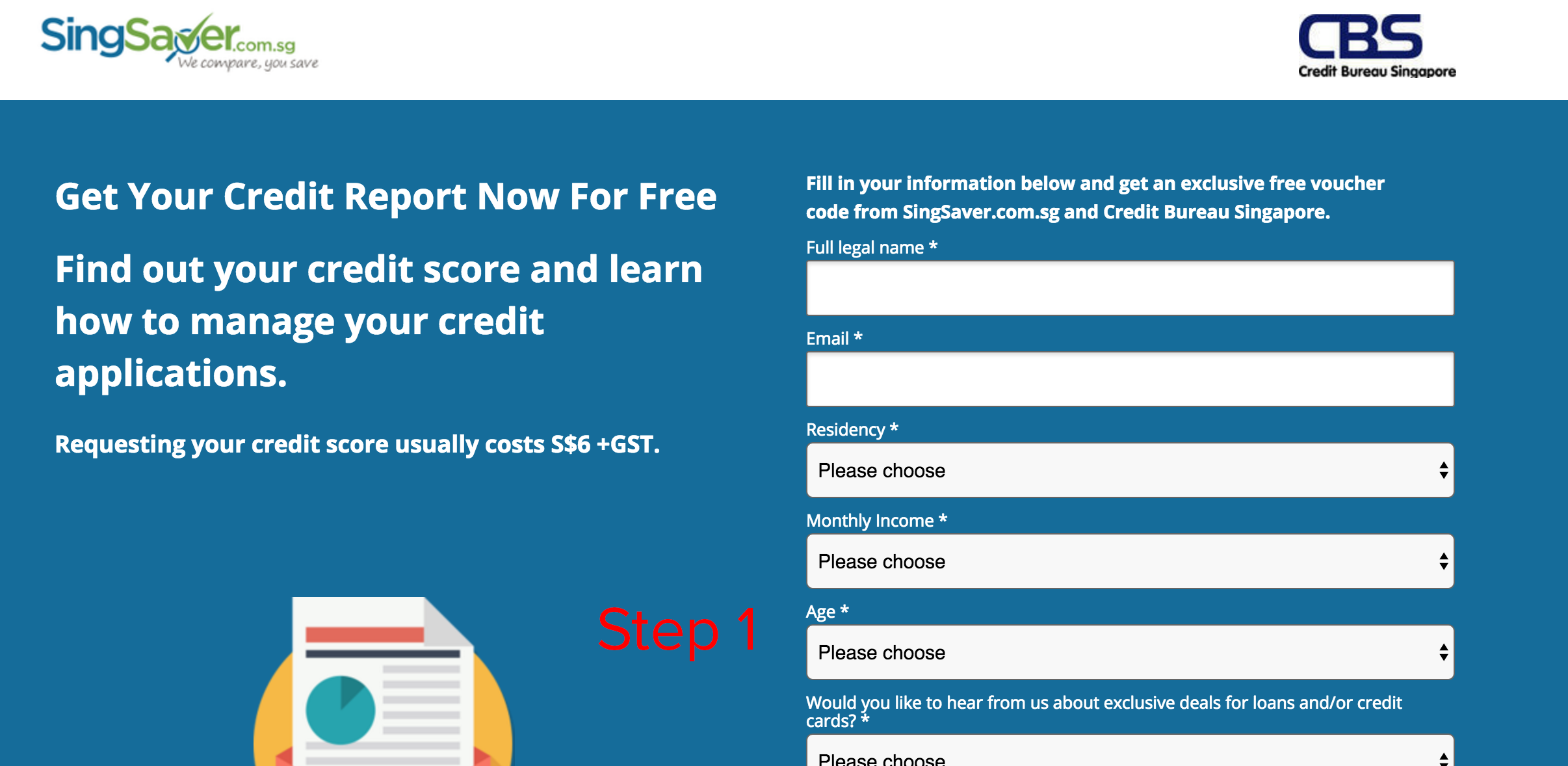 Register for the campaign here to claim the voucher for your free credit report. Ensure that you use your full legal name - the same one that is in the CBS's database.[/caption]
Step 2: Click on to Credit Bureau Singapore's Website
Upon successful registration, you will receive an email with the unique voucher code to claim the credit report. Note that you must follow the link indicated on the button to claim the free report, as going directly to the CBS website does not have the option to use the voucher.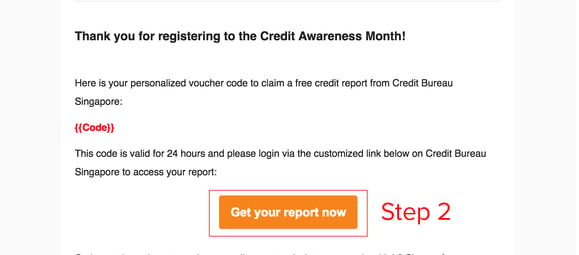 Step 3: Log In Using Your SingPass ID
Clicking on the orange button will bring you to the CBS website. To continue, you must log in with your SingPass ID.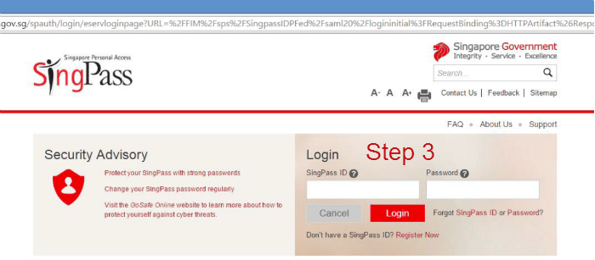 Step 4: Fill In Your Personal Information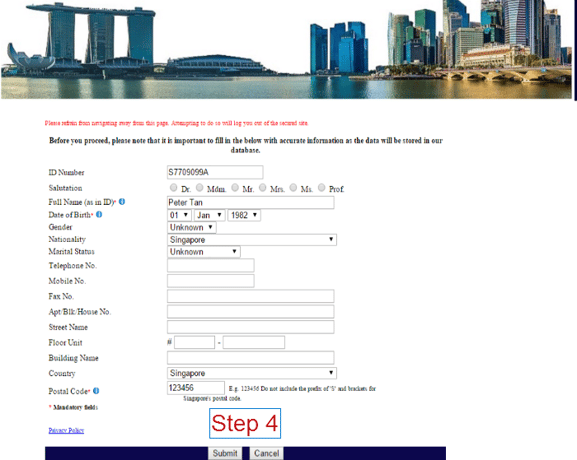 Step 5: Enter the Voucher Code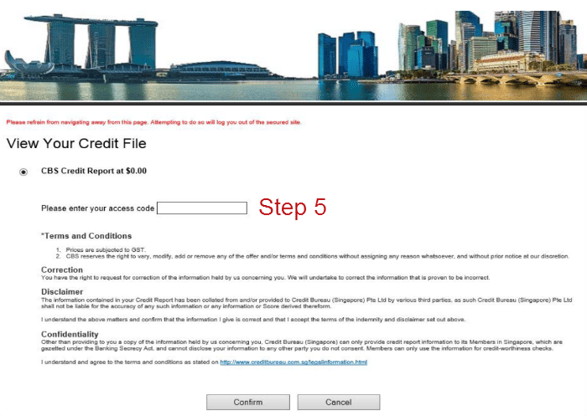 Step 6: View Your Credit Report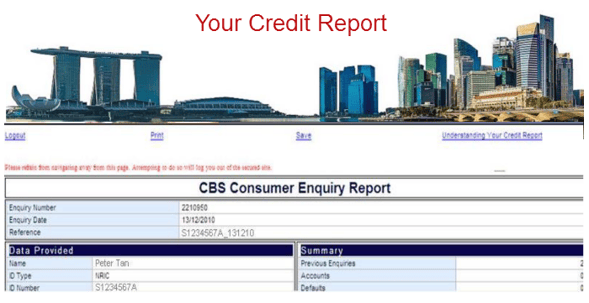 *Free credit reports available in limited quantities. SingSaver.com.sg and Credit Bureau Singapore have the right to discontinue this promotion without prior notice.
Step 7: Learn More About Your Credit Report
Find out how to interpret your credit report and tips on how to improve your credit score! Click HERE to sign up for our Financial Literacy Workshop, happening this 1 November 2016 and 20 December 2016!
Once you know what your credit score is, and if you have a high credit rating, you can then start applying for personal instalment loans or the best credit cards in Singapore.