Do not underestimate the importance of your credit reputation — it can affect your chances of getting a loan.
Part of everyday life involves managing your finances. This could range from administering an investment portfolio to clipping coupons.
Yet, very few people take the time to manage a very important part of their financial situation — their credit reputation.
Your credit reputation is basically a report card of your financial health. It looks at how timely or late you've been with your payments, the number of credit cards you have and the loans you are servicing.
All these will impact the likelihood of getting a credit approval in any type of loan — real estate loans, car loans, credit cards, installment loans, and so on.
On top of that, a person with a poor credit reputation might pay thousands of dollars more in interest payments and insurance premiums than a person with a good credit reputation.
Determine your credit information
The first step in managing your credit reputation is to ensure that the information in your credit file is accurate.
This involves obtaining a credit report, which is available from Credit Bureau Singapore (CBS). The report entails information of your credit facilities obtained with the banks and financial institutions.
CBS is the only Consumer Credit Bureau in Singapore that has a full-industry upload by all card issuing banks and financial institutions in Singapore.
Today, CBS, which is an associate company of The Association of Banks in Singapore, has 30 member banks and financial institutions.
An additional benefit of obtaining your credit report is spotting identity theft. As this becomes more common, reviewing your credit file on a frequent basis is a must and the best way to prevent or stop identity theft.
There are numerous ways to obtain a credit report. The fastest and easiest way is to simply log into ​www.creditbureau.com.sg​ with your SingPass ID and password to purchase your credit report at $6.42 (including GST).
Once you have obtained your credit report, there are two areas within the report to review carefully.
Firstly, check if there are any derogatory items on incorrect payment patterns or credit facilities being uploaded. Next, review the report for any open accounts that do not belong to you. These form part of the determining factor in your credit reputation.
If you do have any incorrect derogatory information that needs to be disputed, do speak with CBS' Consumer Services team to investigate the matter. The team will raise the issue with the relevant bank and reply within 10 working days.
Once the dispute is resolved, a new credit report with the correct information will be sent to you. Banks who have recently requested for your credit file to process your credit card application will receive it too.
Enhancing credit reputation
In order to improve your chances of obtaining your next loan, be sure that you have kept your credit reputation in check.
Here are some tips which you can adopt to enhance your credit reputation:
Maintain good payment conduct
Payment history is a very important factor in determining your credit score. Since recent history carries more weight than what happened five years ago, getting in the habit of making on-time payments is an incredibly powerful way to improve your credit rating.
Always put some money aside to pay your credit card bill. Put the card away to make sure you don't spend it on something else before your credit card statement arrives.
When the statement arrives, always pay your balance in full. You don't have to worry about maintaining a balance if your income decreases or other expenses increase.
If unexpected expenses keep you from paying your balance in full, make at least the minimum payment and don't increase your credit card balance by making more credit card charges.
Limit and monitor the credit facilities you own
Having several credit cards is tempting, but it's easy to accumulate too many credit cards. Several balances and due dates can be confusing, leading you to debt and a damaged credit score.
Start out with just one credit card (or two) instead of 10. With less statements to monitor, you should be able to manage your payments.
Keep a close watch on your credit card spend. Most credit cards allow you to view your account activity online, allowing you to monitor your credit card balance and pay your bill online.
Recovering from bankruptcy proceedings
Bankruptcy is the most catastrophic roadblock to a good credit reputation, far worse than delinquencies, loans or collections. Its impact, however, is dependent on how many defaults you made on your credit before you filed.
But that isn't the end of the road. Lenders like to see plenty of breathing room between the amount of debt reported on your credit cards and your total credit limits. You can recover from this if you pay off your debt consistently. Over time, your credit rating will improve.
Building a good credit score takes time, so don't try to rush it. Use credit responsibly and a great credit score will follow. If you start out with great credit habits, you won't have the difficult task of repairing your credit score later on.
For more information about your credit score, visit the ​CBS website​, or contact us via the following methods:
CBS hotline number: 6565 6363
CBS email address: ​consumer_services@creditbureau.com.sg
This article is originally written and contributed by Credit Bureau Singapore.
Read these next:
Millennials, How Much Do You Know About Credit?
5 Things You Should Know About Credit Score
Financial Health Check: Do You Know Your Debt Asset Ratio?
5 Things You Didn't Know About Debt Collectors In Singapore
5 Worthy Financial Goals To Attain By 35
---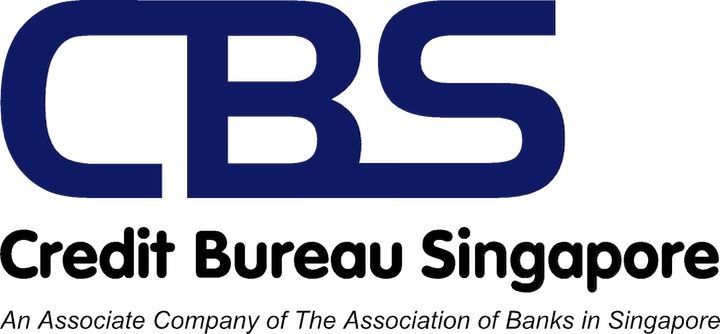 Credit Bureau (Singapore) Pte Ltd (CBS) is Singapore's most comprehensive consumer credit bureau that has full-industry uploads from all retail banks and major financial institutions. CBS assists members in their credit approval process and protects their credit profile, by providing objective and factual information collated from members.
---