Who says there's no such thing as free lunch alcohol?
If you're catching up with friends for a drink, one of the best places to go is a bar. Unfortunately, it's not cheap, especially if you're thinking of getting turnt up. For folks who want to get their drink on without emptying their wallets, here's a better option: liquid buffets.
Liquid buffets in Singapore are just what it sounds like — unlimited, free-flow alcohol, usually for a limited period. You simply have to pay a single amount at a restaurant or bar and you can down as many drinks as you want.
From free bottomless alcohol for four hours to an exquisite rooftop drink buffet while you take in the magnificent views of Marina Bay Sands, here are all the bars and restaurants in Singapore to get boozy.


Bars & restaurants in Singapore with free-flow alcohol 2023
| | | |
| --- | --- | --- |
| Restaurant/bar | Price per person | Free-flow drinks offered |
| Redtail by Zouk | From S$38++ for 4 hours | Selected Zouk cocktails, house pours of gin, vodka, whisky, brandy and bee |
| CÉ LA VI | S$98++ from 12pm to 3pm | Prosecco, white, rosé, red wine, spirits, beer, and cocktails |
| I-Bar & Bistro | S$28++ (ladies) | S$35++ (men) from 6.15pm to 10.30pm | Whisky, vodka, rum, tequila, sake, gin and unlimited beer tower |
| The Exchange | Free for 4 hours, with ​​min. S$25 spent on food | Prosecco, prosecco rose, sparkling Moscato, sauvignon blanc, shiraz, and vodka |
| Jekyll & Hyde | S$58++ for 2 hours | Mimosas, bellini, prosecco, beer, house wine, gin & tonic, highball, soft drinks and juice |
| Brasserie Les Saveurs | From S$168++ per person from 12pm to 2.30pm | Champagne and wine |
| Madame Fan | S$88++ for brunch & S$58++ for free-flow alcohol | Cocktails, mocktails, juice, tea, soda, wine and beer |
| MO Bar by Mandarin Orienta | S$78++ inclusive of 12 fresh oysters | R de Ruinart champagne and selected signature cocktails |
| Alley on 25 | S$39++ inclusive of free-flow pizzas | Locally-brewed Andaz Pilsners |
| Bar.celona | From S$38++ | CAVA (Spanish wine) |
| Sumire Yakitori House | From S$33++ for 2 hours | Beer, shochu, sake, chu-hi, highball and umeshu |
| Publico Ristorante | S$80++ for 3 hours | Prosecco, rosé, red wines, white wines and beers |
---
Zouk is about to get wilder with its newly launched liquid buffet. Available every day from 5pm to 9pm, get your choice of Zouk cocktails, house poured gin, vodka, whisky and much more (or if you can't choose, get them all!)
This amazing all-you-can-drink deal costs S$38++ daily, and S$48++ on public holidays and special event dates.
Address: 3C River Valley Road, Clarke Quay, Block C, #01-04, The Cannery, Singapore 179022
Contact: 9007 0533
Opening hours: 4pm to 3am on Tuesdays to Saturdays


---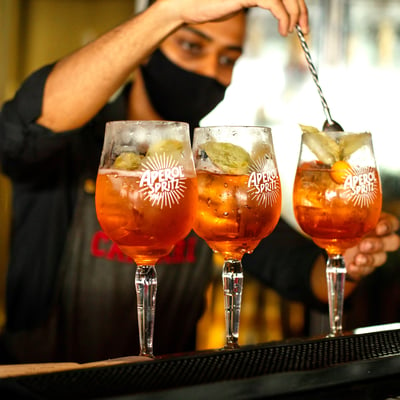 What goes well with free-flowing booze? Delicious food and amazing company! Drop by CÉ LA VI on Saturdays and Sundays and explore its weekend-exclusive champagne brunch menu.
Featuring exquisite dishes like Grilled Red Snapper and a juicy Iberico pork chop, there is no better way to complement the copious amounts of bevvies served your way.
For S$128 ++, you'll get an unlimited flow of sophisticated liquor with the likes of prosecco, rosé and a liberal range of cocktails. More traditional variants like beer, red and white wine are also available. If you top up an additional S$48, you'll get access to its more exclusive offering such as the Salmon Brut Reserve RV champagne. If you're going to indulge, why not go all the way?
Address: 1 Bayfront Avenue Marina Bay Sands, Hotel, Tower 3, Singapore 018971
Contact: 6508 2188
Availability: Every Saturday and Sunday, from 12pm to 3pm (last order at 2.30pm)


---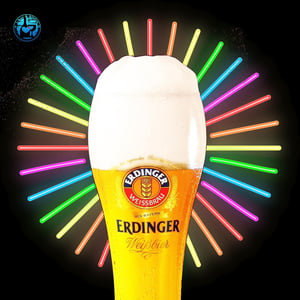 Ladies can expect a wonderfully boozy time here with its free-flow alcohol promotion for only S$28++. With your choice of whisky, vodka, rum and many more classical favourites, let your hair down as you spill the tea with your friends while buzzed. Beer lovers can opt for an endless supply of beer in a glorious tower.
Bad news for guys though, for it will cost them S$35++ instead for the same promotion. But for the company of friends, that's priceless.
Address: 50 Prinsep St, #01-01, Singapore 188672
Contact: 8218 9859
Availability: Daily from 6.15pm to 10.30pm (last order 9.30pm)


---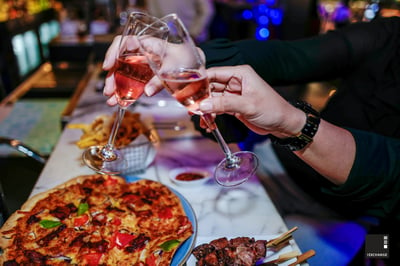 Whatever you have on Wednesday evening can wait as The Exchange is hosting Ladies' Night from 6pm to 10pm! Spend just S$25 on food (we highly recommend the Chicken Parmigiana) and get unlimited servings of alcohol for four electrifying hours. Have your pick of Prosecco, Sparkling Moscato, Sauvignon Blanc and many more as you take in the exciting ambience and vibe this establishment has to offer.
With a DJ playing crowd favourites from 8pm onwards, this is an amazing spot to destress and let go after a tiring day at work.
Address: 8 Marina View #01-05, Asia Square Tower 1, Singapore 018960
Contact: 6636 1200
Availability: Every Wednesday, from 6pm to 10pm


---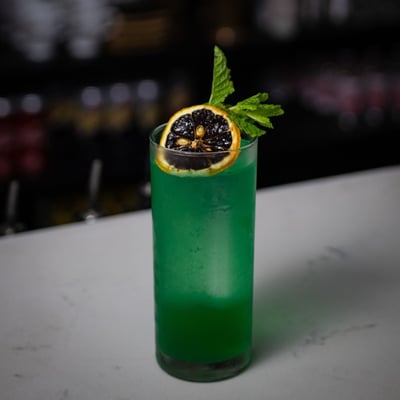 True to its namesake, Jekyll & Hyde's thematically named insanity drinks are happening every Saturday and Sunday afternoons, from 11am to 3.30pm. Unleash your inner inhibitions as you guzzle a seemingly endless amount of mimosas, bellini and gin for S$58++. A great way to give your weekend afternoons the boost they desperately need.
Address: 74 Neil Rd, Singapore 088839
Contact: 8940 2450
Availability: Saturday and Sundays, from 11am to 3.30pm


---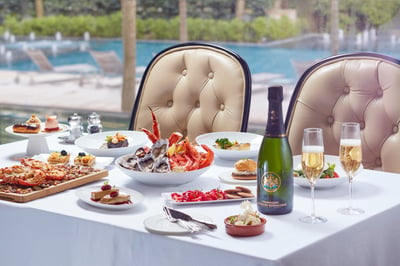 Forget everything you know about brunches when you attend St. Regis' Sunday champagne and gourmet brunch. Serving culinary marvels that are both contemporary and innovative, this fine establishment is well-known for surprising diners with delightfully gastronomical twists that will make you question everything you think you know about food.
For this particular brunch, indulge in a showcase of french-inspired entrees such as chilled herbs and onion compote and Escargots de Bourgogne. The experience is further accentuated with a limitless flow of exquisite champagne and alcohol.
While the drinks are amazing to have, it is the food that will steal the show. Free flow of wine begins at S$168 while all-you-can-drink champagne starts at S$198.
Address: 29 Tanglin Road, Lobby Level, The St. Regis, Singapore 247911
Contact: 6506 6888
Availability: Sundays from 12pm to 2.30pm


---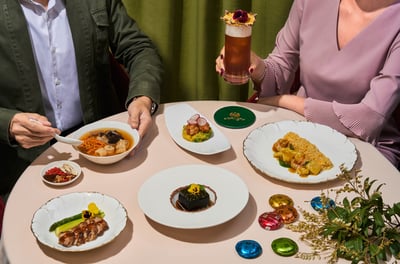 The Madame has spoken — unlimited dim sum and cocktails on weekends for just S$88++! With over 40 different types of dim sum dishes such as shumai and dumplings, you have more than enough time to try them all as you embark on this culinary adventure.
Of course, you cannot sample these dishes without first cleansing your palate. Top up S$58++ and get yourself two whole hours of free-flow cocktails like watermelon fizz (tequila gold, cherry, watermelon, lime and agave) and mocktails such as citrus punch.
Address: 32 Beach Rd, The NCO Club, Singapore 189764
Contact: 6818 1921
Availability: Saturdays, Sundays and Public holidays from 11am to 1pm, and 1.30pm to 3.30pm


---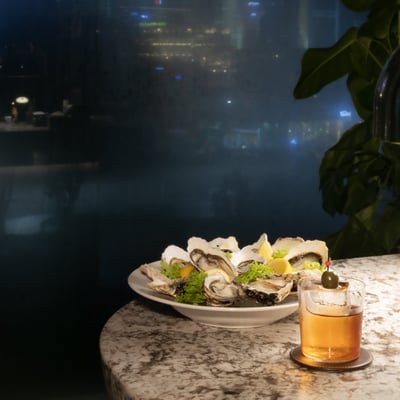 Love oysters and champagne? MO Bar has everything you want, need and love with its Wednesday oyster affair. For S$78++ per person, you are presented with a glorious feast of fresh mouth-watering oysters. That's not all, for you also get free-flow of R de Ruinart champagne and signature cocktails for 90 minutes.
Address: 5 Raffles Ave, Singapore 039797
Contact: 6885 3500
Availability: Wednesdays from 6pm to 9pm


---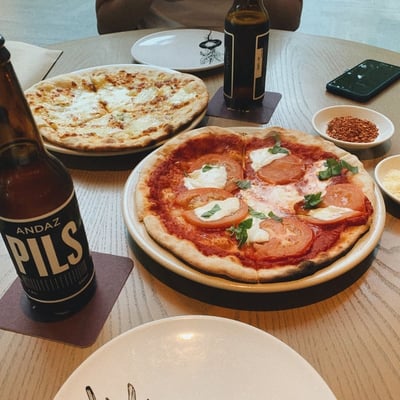 Herb-crusted pizza with a generous dose of cheese, meats and sauces alongside locally brewed Pilsners. Sounds good? Well, it's about to sound way better when we tell you that it's free-flow. Alley on 25 is the place to be on Tuesdays as you'll get unlimited pizzas and Andaz Pilsners for just S$39++. Rejoice and cheer as you gorge on deliciously made pizzas and spirited pilsners!
Address: 5 Fraser St, Level 25, Singapore 189354
Contact: 6408 1288
Availability: Tuesdays from 6pm to 8pm
Special Note: Last pour will be at 7.45pm. Price stated is on a per-person basis


---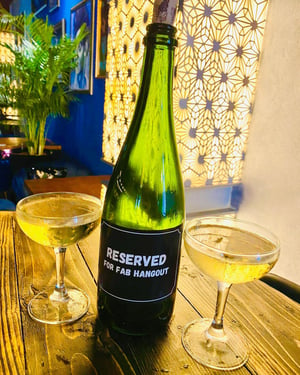 Imagine this — you are under the quieting night sky sipping chilled wine, with dazzling amber lights illuminating your silhouette as you just enjoy the moment. Relive this fantasy at Bar.celona, as you dine inside the cosy restaurant or al fresco with a free-flow of CAVA, the signature Spanish wine.
The prices for unlimited CAVA differ depending on how long you wish to drink. It's S$38 per pax for two hours (5pm to 7pm) and S$48 for three hours (5pm to 8pm)
Address: 30 Robertson Quay, #01-10/11, Singapore 238251
Contact: 8854 1645
Availability: Thursdays, Saturdays and Sundays from 5pm to 8pm


---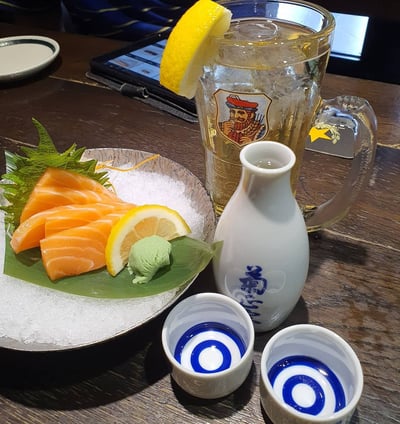 With over 100 outlets in Japan, Sumire Yakitori House harbours only masters of Japanese cuisine. Known for their exuberant and energetic spirit (especially after a couple of beers), the Japanese sure take their food and drinks very seriously.
Emulate this feisty spirit with its all-you-can-drink promotion, where you can get bottomless doses of beer, shochu, sake, chu-hi, highball and umeshu for as low as S$30 (you can find their prices here).
Make sure to pair this amazing package with some authentic Japanese dishes!
Address: 80 Middle Road #01-88/89 Bugis Junction, Singapore 188966
Contact: 6338 9963
Availability: Mondays and Thursdays, from 11.30am to 2.30pm and 5pm to 10pm | Saturdays to Mondays from 11.30am to 10pm


---
Start your weekend with an endless flow of prosecco, red wines and more at Publico Ristorante.
With a delicious selection of Italian dishes to choose from, such as wood-fired pizzas and moreish plates of pasta, simply top up S$30 to get an endless stream of warm cosy buzz.
Address: 1 Nanson Rd, InterContinental Singapore Robertson Quay, Singapore 238909
Contact: 6826 5040
Availability: Fridays, Saturdays, Sundays and public holidays from 12.30pm to 3.30pm


---
Drinking can be expensive; here's how you can save money
As we all know, drinking can be notoriously expensive given its indulgent nature. However, it doesn't necessarily have to be.
With the right credit card, you'll gain access to exclusive deals and promotions that will save you plenty of cash, and tons of regrets.


Best Cashback Credit Cards (with min. spending and cap)
Credit Card
Best for/Benefits
Details
Min. Annual Income

Citi Cash Back Card

- 8% cashback on Groceries and Petrol

- 0.25% cashback on all other spending

- Min. S$800 monthly spend

- S$80 cashback cap (per statement month)

- Annual fee: S$194.40 (First year free)

CIMB Visa Signature Card



- 10% cashback on Online Shopping, Groceries, Beauty & Wellness, Pet Shops & Vet services, and Cruises

- Unlimited 0.2% cashback for all other spending

- Min. S$800 monthly spend

- S$100 cashback cap (per statement month), and up to S$20 per category

- For spend beyond the cap, you will earn 0.2% cashback

Maybank Family & Friends Card



- 8% cashback on 5 selected categories:

1) Groceries

2) Dining & Food Delivery

3) Transport, Data Communication & Online TV Streaming

4) Retail & Pets

5) Online Fashion

6) Entertainment

7) Pharmacy

8) Sports & Sports 9) Apparels

10) Beauty & Wellness

- 0.25% cashback on all other spending

- Min. S$800 monthly spend

- S$125 cashback cap (per statement month), and up to S$25 per category

- Annual fee: S$180 (First 3 years free)

- Malaysian Citizen: S$45,000

UOB EVOL Card



- 8% cashback on Online Spend

- 8% cashback on Mobile Contactless Spend

- 0.3% cashback on all other spending

- Min. S$600 monthly spend

- S$60 cashback cap (per statement month), and up to S$20 per category

- Annual fee: S$194.40 (Waived when you make a min. 3 transactions every month for 12 consecutive months)

OCBC 365 Card


- 5% cashback on Dining and Online Food Delivery

- 3% cashback on Groceries, Land Transport, Utilities, Streaming, Drugstore and Electric Vehicle Charging

- 0.25% cashback on all other spending

- Min. S$800 & S$1,600 monthly spend

- S$80 & S$160 cashback cap depending on monthly spend tier (per statement month)

- Annual fee: S$194.40 (First 2 years free)
Read these next:
9 Best Happy Hour Drink Promotions (Tried And Tested)
High Tea Promotions In Singapore
When & Where to Get the Cheapest Beer in Singapore
28 Best All-You-Can-Eat Buffets in Singapore
1-For-1 Buffet Dining Promotion in Singapore (2023)