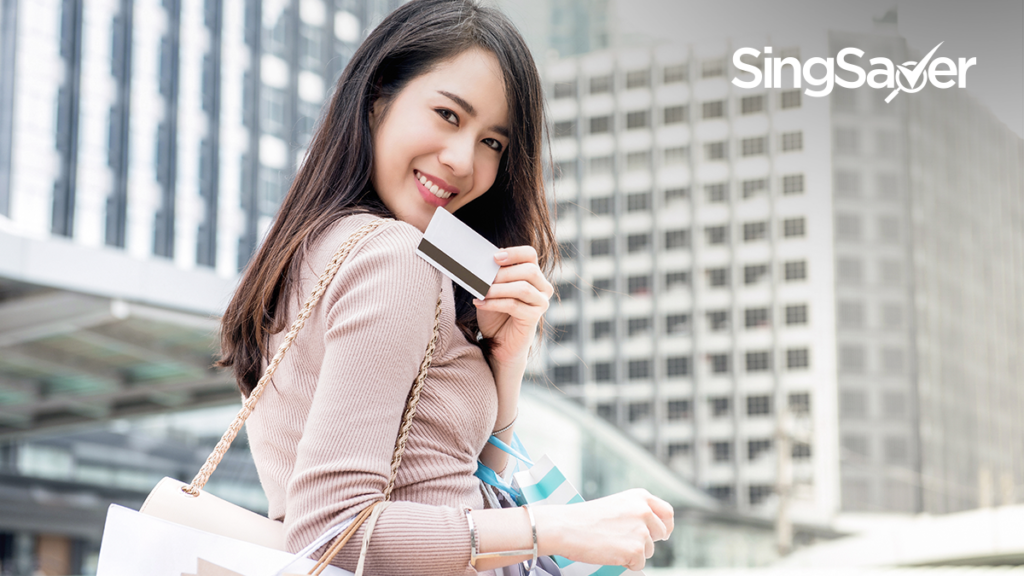 It's a good time to evaluate your spend and savings, as you prepare to inch closer to year 2021.
It's also the perfect time to find the best value in your spend (like the many memberships you signed up for and never used). Here's why we curated a list of membership cards in Singapore that you and your family could bank on, especially at a time when our travel plans are limited to shopping, dining and beach-hopping in our island country.
As a consumer, you're going to be spending money one way or another. So, why not get the most bang for your buck? Well-designed membership programmes are made exactly for this. They reward consumers with good value and great perks, making it worthwhile to remain loyal to the brand.
Here is our pick of the best memberships in Singapore that every savvy spender should check out.
Name of membership
Sign-up
Membership duration
Key benefits
Sands Rewards Lifestyle Card
'Lifestyle' - Free
'Prestige' - Spend at least $2,000 within 12 months
'Elite'- Spend at least $50,000 within 12 months

Lifetime
Earn up to 10% rebate as Rewards Dollars when you spend at over 250 shops, restaurants, entertainment, attractions, hotel and spa
Use Reward Dollars to pay at participating outlets
Enjoy promotional rewards, seasonal treats, birthday discounts and other privileges

Changi Rewards
'Member'- no minimum spend
'Gold'- spend at least $4,000 per year
'Platinum'- spend at least $8,000 per year


Lifetime
Points expiry - 30 Jun of the following year
'Member'- $10 spent = 10 points
'Gold'- $10 spent = 20 points
'Platinum' - $10 spent = 60 points
Points earned may be redeemed for e-Vouchers or discounts and deals
GST absorbed at all public areas in the airport
Sure-win draw with min spend of $30

TANGS Classic
Spend min $80 (excluding GST) in a single receipt
Lifetime
Rebates expiry - 1 year
6% rebate for every $10 spent, in-store and online
Access to 12% rebate days, birthday treats and other privileges
Complimentary basic alterations on clothing items
Free local delivery with min spend of $200
The Metro Card
Spend at least $300 within 3 months
Lifetime
10% off all year round on selected items
20% birthday discount (2 transactions)
Exclusive member previews and promotions


IKEA Family
Free sign-up for all
Lifetime
Earn 1 IKEA Family point per $1 spent at IKEA stores
Redeem 500 points for $5 cash rebate (min spend of $5)
Enjoy members' prices on products and F&B
Present card to enjoy two complimentary drinks per visit
Innisfree Rewards Card
'Welcome' - make any purchase
'Premium' - spend $120 within 12 months
'VIP'- spend $250 within 12 months
Lifetime
Points expiry - 12 months from last transaction
Every 50 points = $1. Redeem points towards purchases.
For Welcome member: S$1 spent = 1 point earned
For Premium member: S$1 spent = 1.5 points earned
For VIP member: $1 spent = 2 points earned
Welcome kit, birthday voucher and VIP voucher
Uniqlo App
Free sign-up for all
Lifetime
Spend at least $20 and stand a chance to win $5, $10 or $20 vouchers
Starbucks Rewards
'Welcome' - purchase Starbucks Rewards card and load min $10
'Green' - earn 60 stars within 12 months
'Gold'- earn 300 stars within 12 months
Lifetime
Stars earned expire 1 year from anniversary date
Earn 1 star per $1 spent.
Accumulate stars to automatically advance membership tier and unlock more rewards
Benefits include 1-for-1, free upsize during birthday month, free drink, cake or food, 10% off merchandise
GV Movie Club
Free sign-up for all
Lifetime, however, must watch min. 4 different movies in 12 months to maintain benefits
$2 off Online Tickets on Mondays
$7 Movie Tickets on Tuesday
$1 OFF Combo of the Week
10% off Wine & Dine at Gold Class
Members' price for selected events and screenings
Invitation to Gala Premieres
Amazon Prime
$2.99 per month
Lifetime
Free shipping from US with orders over $60
Free shipping on eligible domestic selection
Free 2-hour delivery for orders over $60 via Prime Now app
Free Prime Video subscription
Free Prime Gaming subscription
Sentosa Islander
$25
1 year
Unlimited entry into Sentosa.
$20 cash voucher during birthday month (redeemable at Beach Station).
Exclusive privileges and discounts for accommodation, attractions, dining and shopping.


Best shopping rewards cards: MBS, Changi Rewards, TANGS and Metro
For all its prestigious branding, Marina Bay Sands' rewards programme actually has a rather low bar to entry. In fact, anyone can sign up for free as a Lifestyle member to start earning Rewards Dollars worth up to 10% of the total amount spent.
Keep spending and you'll be automatically upgraded to the higher membership levels that come with additional perks and savings. Spend at least $2,000 within 12 months and be bumped up one tier to Prestige. However, to reach Elite, you'll need to rack up a shopping bill of at least $50,000 (roughly, one-and-a-half trip to Hermes with a stopover at Tiffany's).
Besides using your accumulated Rewards Dollars to offset your shopping bill, the membership also entitles you to birthday rewards, special promotions and other privileges that extend to attractions and exhibitions (such as at the Skypark and ArtScience Museum) as well as the hotel and spa.
This is a rewards programme that offers you multiple ways to save when you spend at the airport and participating merchants at Jewel.
Every transaction of at least $10 will earn you Rewards points, which you can use to redeem vouchers, discounts and deals. You can also enjoy a waiver of GST when you shop at the airport's public areas.
Want more Rewards points? Be sure to pool your purchases, so that you spend at least $30 for a chance at the Sure Win lucky draw. There's also the chance to win prizes ranging from bonus points to exclusive gifts. If you want to further level up your membership, spend at least $4,000 or $8,000 in a year on airport retail. You can boost your point earn rate from the base 10 points per $10, to 20 points per $10, or even 60 points per $10.
Love shopping at TANGS? How would you like to shave $6 off every $100 you spend? That's your privilege as a TANGS Classic cardholder, along with invitations to 12% rebate shopping days, birthdays treats and members-only deals.
But that's not all. All TANGS members can also enjoy free basic alterations on clothing, and free local delivery when spending $200 or more. Perks apply for both in-store purchases and online transactions.
You've simply got to sign up for a free Insider membership, then spend at least $80 (excluding GST) in a single receipt to be upgraded to Classic membership, the tier required to start earning rebates and perks.
Metro Card members can enjoy an additional 10% discount on blue label products when shopping at Metro department stores in Northpoint or Metro Paragon.
The discount doubles to 20% during your birthday month, which you can enjoy on up to two transactions in store. Also included are members-only previews and promotions on Metro's extensive catalogue, which spans everything from home and living to kitchenware, fashion, travel accessories, beauty and more.
To enjoy these perks, simply accumulate at least $300 in receipts over 3 consecutive months to be eligible for the Metro Card Classic, which comes with lifetime validity.
Best home, beauty and fashion rewards cards: IKEA, Innisfree and Uniqlo
IKEA's ability to hypnotise you into spending way more than you mean to is well known by now. It's definitely the maze-like layout their stores so cunningly adopt. Why not earn privileges the next time you go on a shopping spree at IKEA?
Claw back some of your hard-earned money with an IKEA Family membership, which allows you to earn 1 IKEA Family point per $1 spent. When you rack up 500 points, you can redeem them all for the princely sum of… $5.
Yeah, not super impressive. But, as a member, you can also access special prices, further knocking down the cost of IKEA's signature Swedish furniture and home accessories. Which makes them even more affordable, so you can buy more. Wait… is it a trap? It could well be one.
Korean skincare products have proven to work wonders, and yet are priced reasonably enough that you never feel extravagant for treating yourself to a mid-week DIY facial every now and then.
Which means there's a good chance that you're regularly spending money at your favourite Innisfree store. Good thing that there's a membership programme that allows you to earn points, which you can put toward future purchases. Here's how it works. Every dollar spent will earn you 1 point (1.5 points or 2 points at higher membership tiers), and you can redeem 50 points for a $1 discount. That's equivalent to a cashback of 2%, and not too bad!
Membership is free and lasts a lifetime. Simply make a purchase to be automatically enrolled. But do note that any accumulated points will expire after 12 months, so don't be afraid to top up your stash of face masks.
In keeping with their fuss-free, zippy branding, Uniqlo's loyalty scheme is also refreshingly fast and easy.
Each time you spend at least $20, you stand a chance to win a voucher worth $5, $10 or $20. These vouchers can then be used for your next purchase, helping you to save even more.
To participate, simply download the Uniqlo App and sign up for an account. Then, when you make a purchase, scan your membership barcode during checkout, and check your app the next day to play and win vouchers. Membership is free and comes with lifetime validity. But your vouchers likely have expiry dates, so do remember to keep an eye on them.
Best coffee, entertainment and lifestyle rewards cards: Starbucks, Golden Village, Amazon and Sentosa
Let's be real — a Starbucks habit can get pretty expensive pretty fast. If you're determined to continue double-fisting your weekly frappes, you might as well sign up for a Starbucks Rewards Card while you're at it.
As a member, your privileges include earning 1 star per $1 spent, a free food item or drink reward every 60 stars. Also, you will automatically advance in membership levels as you accumulate stars. But be warned that stars earned reset to zero every 12 months.
Increasing your membership rank unlocks more than just bragging rights (and, ahem, your personalised digital gold card). It also entitles you to a greater range of rewards and perks. And considering how quickly you'll earn your stars (because it is expensive), this is quite the sought-after loyalty programme.
With the current capacity restrictions, now is actually the best time to go out for a movie without having to deal with a crowded theatre.
For movie savings and perks, sign up for a GV Movie Club membership to unlock privileges like $2 off online tickets on Mondays and $7 tickets on Tuesdays. If Gold Class is more your style, you can get a 10% discount off any Wine and Dine booking. Membership is free and lasts a lifetime, but you'll have to watch at least 4 different movies within 12 months to keep your benefits from being suspended.
Ok, we don't know if this just a promo pricing or marketing gimmick, but did you know you could get exclusive early access to shopping deals, free delivery from the US, free local delivery as quick as 2 hours, free streaming of movies and TV shows, and exclusive content for some of the hottest video games right now — all for a monthly subscription that costs less than a plate of chicken rice?
We're talking, of course, about Amazon Prime, which is a no-brainer for anyone who buys stuff online, and streams their entertainment (whether TV/video or gaming). Last we checked, this describes only 99% of everyone we know (and will ever know). Everything described above for just $2.99 per month. With a free one-month trial to boot. This is why Amazon will take over the world.
For just $25, you can enjoy year-long unlimited free entry into Sentosa Island, Singapore's official 'State of Fun'. The Sentosa Islander membership provides great value, chiefly because 80% of your membership fee is rebated in the form of a $20 cash voucher on your birthday month.
Then, there are the rotating discounts and privileges across attractions, stays, dining and shopping you're entitled to, which can add up to savings many times more of your membership fee. So, before you head for your next Sentosa beach session, be sure to sign up for a membership, if you haven't already.
Read these next:
SingSaver Black Friday Deals (26 – 30 Nov): Gear Up For 5 Days Of Celebration
Top Credit Card Promotions And Deals On SingSaver (November 2020)
Black Friday Sales And Promotions In Singapore 2020
Credit Card Welcome Offer (2020): A Comparison of The Best Gifts
Best Rewards Credit Cards In Singapore (2020)