From international favourites to traditional dishes, your family will appreciate iftar at these mouthwatering Ramadan buffet deals in Singapore.
Updated 19 Jun 2017.
Sharing a meal to break fast together is a beautiful tradition. Not only does a Ramadan buffet give you and your loved ones a chance to catch up, but it also provides a moment of togetherness that is all too fleeting in our hurried digital age.
Why not combine the time-honoured tradition of iftar with the convenience of city living and bring your family for a Ramadan buffet or two? Surely there's no better way to break a well-endured fast than an all-you-can-eat spread of delicious international and traditional cuisine.
For your convenience, we've rounded up the best Ramadan buffet deals in Singapore this 2017. We'll be updating this article as more deals become available, so stay tuned to our Facebook page to get the latest news.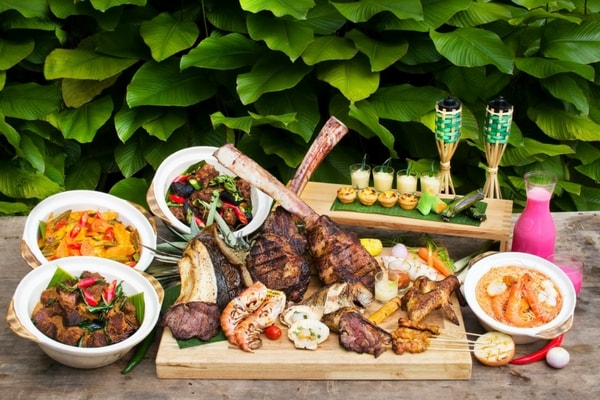 Saltwater, Village Hotel Changi: From S$45++ Per Pax
From tomahawk steaks to wagyu beef to roast leg of lamb - not to forget scallops, king prawns and other treasures of the sea - this is one buffet that's catered to the carnivores in the family.
Providing relief from all that juicy, succulent meat are the spread's other stars: the cafe's award-winning Nonya Laksa, Oxtail stew, Cereal Prawns, Mutton Briyani, Wokfried Mee Siam, DIY Rojak, and Durian Desserts.
Every table will also be served complimentary dates, and all diners enjoys free-flow iced bandung drinks!
To get your fill of the best prime cuts - including the aforementioned tomahawk steak, be sure to visit during the weekends.
Valid from 22 May to 24 Jun 2017.
Address: 1 Netheravon Road Singapore 508502
Tel: 63797018
Price
Mon to Thu: S$45++ per pax
Fri to Sun: S$55++ per pax
Comes with complimentary dates and free-flow bandung

Blue Jasmine, Park Hotel Farrer Park: From S$38++ Per Pax
Enjoy an authentic Halal-Thai spread this Ramadan at Blue Jasmine restaurant, a contemporary dining restaurant located at Park Hotel Farrer Park.
Featuring a selection of Thai classics and inspired new creations, the buffet serves up delights such as Stir Fried Minced Lamb with yellow curry sauce, Roast Duck Red Curry with zesty grape and pineapple and Stir Fried Beef with long beans and holy basil pesto.
Also available are an array of beloved Thai desserts, including Mango Sticky Rice and Sweet Sago with Chendol, Jack Fruit and Gula Melaka.
Valid from 27 May to 24 June 2017.
Address: 10 Farrer Park Station Road, Singapore 217564
Tel: 6824 8851
Email: hello@bluejasmine.com.sg
Price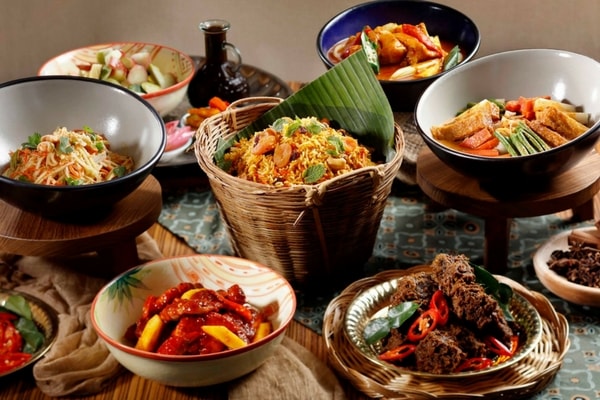 21 on Rajah, Days Hotel: From S$45++ Per Adult
For an iftar meal that recalls the good old days, head on down for the Luak Kampung Iftar Buffet.
Indulge in familiar favourites such as Beef Rendang, Sambal Udang Petai, Ikan Pari Assam Pedas, and Slipper Lobster in Chilli Crab Sauce. Save some space for the highlight: Ketam Masak Lemak, best enjoyed with Nasi Dagang, the hotel's special in-house creation featuring Halba seeds and coconut milk.
And on Saturdays, the buffet includes a BBQ station serving up freshly grilled specials such as Beef with Kicap Manis Pedas, Sambal Seabass and Ayam Panggang.
Valid from 27 May to 24 Jun 2017.
Address: 1 Jalan Rajah, Singapore 329133
Tel: 6808 6847
Email: 21@dayshotelsingapore.com
Price
Mondays to Thursdays
Adult: S$45.00 ++
Child (5 to 12 yrs): S$22.50++
Fridays to Sundays (inclusive of 24th June)
Adult: S$50.00++
Child (5 to 12 yrs): S$25.00++
Saturdays (27th May, 3rd, 10th & 17th June) - inclusive of BBQ
Adult: S$60.00++
Child (5 to 12 yrs): S$30.00++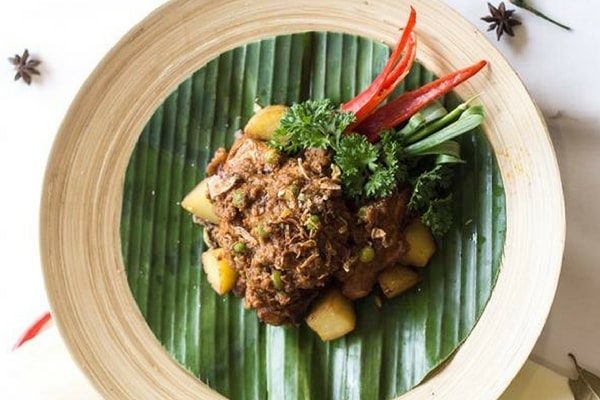 Tiffany Cafe, Furama City Centre: 1-for-1 for Buffet Dinner
Ayam Kalio, Rojak Bandung and Murtabak are just some of the highlights of the special themed Ramadan buffet, now on at Tiffany Cafe and Restaurant.
The no-frills eatery has been a long-standing favourite of both Singaporeans and foreign delegates alike, no doubt for its tasty buffet selections at wallet-friendly prices.
Just for the season, Tiffany Cafe is offering promotion prices for both lunch and dinner buffets, which is good news not only for our Muslim friends, but the rest of us as well!
Valid from 26 May to 24 Jun 2017.
Address: 60 Eu Tong Sen Street, Singapore 059804
Tel: 6531 5366
Email: tiffany.citycentre@furama.com
Price
Buffet Lunch: S$28.80 nett
Buffet Dinner: S$65.80++
1-for-1 for Buffet Dinner

IKEA Tampines: From S$19.90 Per Adult
If you love IKEA (seriously, who doesn't?), then you won't want to miss Buffet Istimewa, the Ramadan buffet the furniture chain will be hosting just for the Raya season.
Details on menu items are scarce at the moment, but you can expect the same IKEA Cafe wizardry that has kept Singaporeans coming back all year round. (Although, no chicken wings, boo hoo!)
Unlike most of the other Raya buffets on this article, the IKEA Tampines Buffet Istimewa will be held on selected days only. The buffet will also be held on a first-come-first-served basis, with a maximum of 200 diners per day.
Valid on 12 - 16 Jun, 19 - 22 Jun only.
Address: IKEA Tampines, 60 Tampines North Drive 2, Singapore 528764
Tel: 6786 6868
Price
IKEA Tampines Buffet Istimewa
Adult: S$19.90
Child (4 to 12 yrs): S$9.90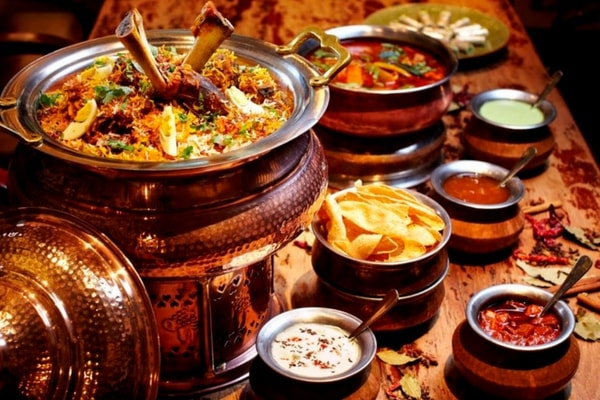 Straits Kitchen, Grand Hyatt Singapore: From S$78++ Per Adult
With live show kitchens and a traditional spread that encompasses Malay, Indian, Chinese and Arabic cuisines, Straits Kitchen's Ramadan Dinner Buffet offers the best of Singapore's multi-cultural food scene.
Don't miss out on items like the Arab-style grill mix - a combination of charcoal-grilled lamb, beef, chicken, prawns, and vegetables - and other traditional treats from the Middle East such as the mohallabiah milk pudding and baklava (filo pastry and mixed nuts drizzled in syrup).
Save some space for the dozens of other dishes from Chinese, Peranakan, Indonesian, and Indian cuisines that will also make an appearance - think chilli crab, satay, rendang, Nonya kuehs, and even a vegetarian selection of dal tadka, palak paneer and shabnam curry.
Valid from 26 May to 24 Jun 2017.
Address: 10 Scotts Road, Singapore 228211
Tel: 6732 1234
Email: straitskitchen.sg@hyatt.com
Price
Ramadan Dinner Buffet
Adult: S$78++ (includes free flow of juices, tea and coffee)
Child (7 to 12 years): S$39++ (includes free flow of juices, tea and coffee)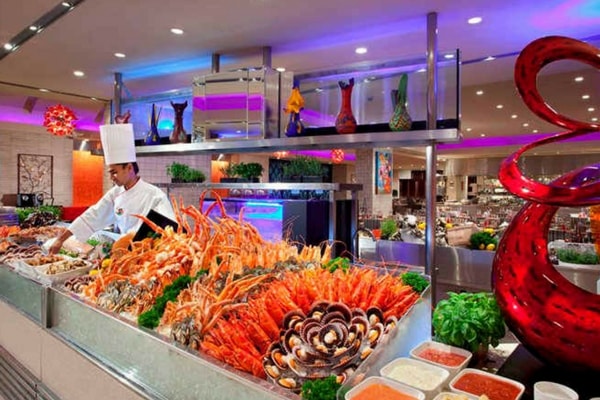 Carousel, Royal Plaza on Scotts: From S$83++ Per Adult
Who says you can only have Malay cuisine during iftar? Carousel is putting on an authentic Thai dinner buffet that coincides with the Ramadan period. And thanks to its fully Halal-certified kitchen, you and your loved ones can enjoy a Ramadan buffet with a twist.
Enjoy the culinary skills of the chefs specially flown in from The Dhara Devi, Chiang Mai for the occasion, with signature dishes such as Spicy Soft-shelled Crab Salad, and Red Curry with Roasted Duck and Lychee. Other mouthwatering Thai favourites such as Tom Yum and Pad Thai, as well as famous Thai desserts will also be available.
Valid from 27 May to 24 Jun 2017
Address: 25 Scotts Road, Singapore 228220
Tel: 6737 7966
Email: royal@royalplaza.com.sg
Price
Amazing Thai Buffet Dinner
6.30pm to 9.30pm
Adult: S$83++
Child: S$49++
Credit Card Promotion
10% off total food bill
Valid with any credit card from UOB, Amex, Citibank, DBS/POSB and OCBC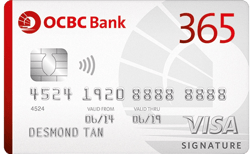 We recommend bringing along the OCBC 365 Credit Card, which gives you great cashback for your buffet. You'll get 3% cashback if you dine on a weekday, and 6% on weekends. This card also gives you cash rebates on several other types of spend - up to a generous cap of S$80 per month.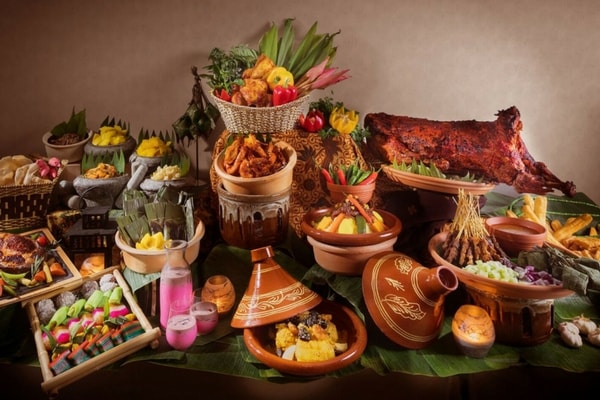 Halal Pop-up Buffet, Hilton Singapore: From S$58++ Per Adult
If you like breaking your fast amidst the city's scenic skyline views, then you won't want to miss Hilton Singapore's Halal Pop-up Buffet Restaurant.
Located on the highest floor of the hotel - Level 24 - the buffet, created just for the season, will feature over 90 buka-puasa and specialty dishes for your dining pleasure. Think Singapore Rojak, Kerbau Mango Salad with Prawn, Kueh Pie Tee, Beef Rendang, Udang Balado, Ayam Masak Merah and more.
And just to keep your tastebuds singing, there will also be buffet mainstays such as a seafood-on-ice station, a Western corner and an Indian corner.
Don't forget to leave some space for dessert, which includes the signature Hilton Cheesecake, Red Velvet Cake, assorted Nonya and Malay cakes, and more.
Valid from May 26 to Jun 24 2017
Address: 581 Orchard Road, Singapore 238883
Tel: 6737 2233
Email: sinhi.f&b@hilton.com
Weekday/Weekend Prices
Adult: S$58++/S$68++
Child (5 to 12 yrs old): S$29++/S$34++
Child (below 5 yrs old): Free
Early Bird Special
Book by 19 May to get 35% off total food bill
Offer valid with minimum 4 diners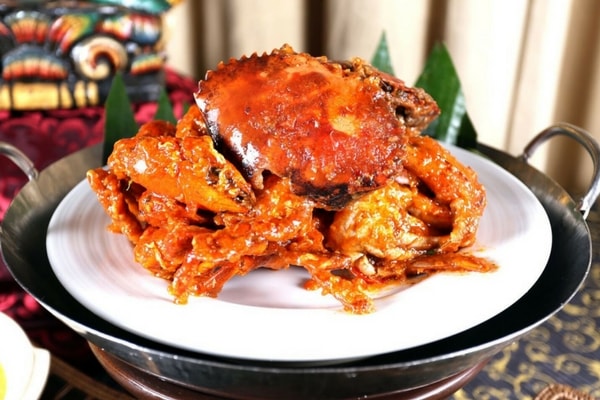 Kintamani Indonesian Restaurant, Furama Riverfront: 1-for-1 For Dinner Buffet
Add some delicious variety to your iftar routine with Kintamani Indonesian Restaurant's Ramadan Iftar Buffet Dinner.
Featuring exclusive dishes such as Grilled Leg of Lamb and Chicken Sharwarma - both marinated for a full 24 hours, before being grilled to perfection - Chili Crab, Net Crepe with Chicken Curry and many more traditional Indonesian home-style favourites. You and your loved ones will also enjoy free-flow of Es Bandung or Es Syrup, best paired with the array of sweet treats available at the dessert corner!
And while you're at it, why not take part in the hotel's free-stay contest. Simply post your night at Kintamani on Facebook (#Kintamoments) and have your friends and family share the post as much as possible. The post with the highest number of shares will win a free night's stay for 4 (2 adults and 2 children) at Furama Riverfront.
Valid from 2 May to 25 Jun 2017
Address: 405 Havelock Road, S (169633)
Tel: 6739 6463
Email: riverfront@furama.com
Prices
Ramadan Dinner Buffet
Adult: S$58++
Child: S$20++
Credit Card Promotion
1-for-1 for Ramadan Dinner Buffet
Valid with any Singapore-issued credit card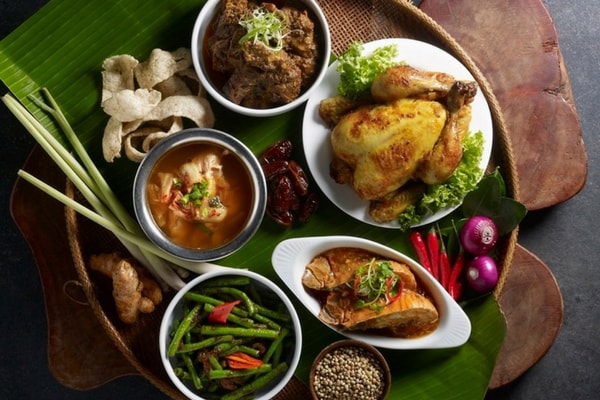 Azur, Crowne Plaza Changi Airport: 1-for-1 for Buffet Lunch and Dinner
Because iftar is all about togetherness, there's no better choice than Azur's Sedap-licious Ramadan buffets to break your fast - there's a 1-for-1 offer available throughout the season.
Make the trip with your family and loved ones and indulge in a lavish Halal spread featuring succulent Seafood on Ice, a wide selection of Japanese Sushi and Sashimi and Cold Cuts, alongside live carving stations serving Asian and Western favourites like Chicken and Beef Satay, Roasted Beef Rib Eye, Grilled Lamp Chop on Ratatouille, Oyster Risotto and Pasta of the Day.
But that's not all, you'll also be able to enjoy traditional Raya favourites such as Ayam Masak Merah, Beef Rendang, Assam Fish Curry, Wok-fried Prawns with Sambal Onions, Sayur Lodeh and Lontong and more.
For an extra sweet ending to your meal, choose from a delightful spread of desserts such as Kueh Lopes with brown sugar syrup and coconut, D24 Durian Fudge Cake, Kueh Ubi Pisang, Kueh Apong Balek, Ice Chendol, Ice Kachang and Assorted Ice-cream.
Valid from 26 May to 24 Jun 2017
Address: 75 Airport Boulevard, Singapore 819664
Tel: 6823 5354
Email: azur.cpca@ihg.com
Prices
Sedap-licious Ramadan Buffet Lunch
Mondays to Fridays
Adult: S$45++ (1-for-1 deal)

Child: S$22.50++
Saturdays and Sundays
Adult: S$45 nett

Child: S$22.50 nett
Sedap-licious Ramadan Buffet Dinner
Mondays to Thursdays
Adult: S$55++ (1-for-1 deal)

Child: S$27.50++
Fridays, Saturdays and Sundays
Adult: S$55 nett

Child: S$27.50 nett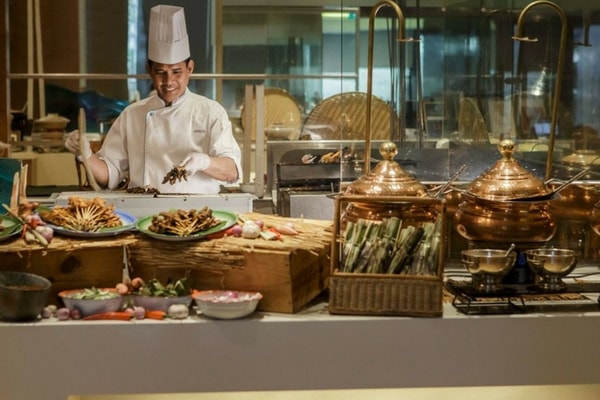 AquaMarine at Marina Mandarin: From S$60++ Per Pax
Break your fast with a mouthwatering array of exotic curries and rendangs at AquaMarine's Halal-certified Ramadan buffet. With highlights such as Grilled Salmon with Rempah and Spicy Coconut, Chicken and Jackfruit Curry, as well as Wagyu Beef Oxtail Rendang, this is one buffet spread you won't mind making the rounds for.
And if you're visiting on a Friday or Saturday evening, watch out for the restaurant's Ramadan special: Balinese Roasted Whole Baby Lamb, served with Tamarind Pineapple and Chilli Dip.
Oh yeah, bring along a 4R family photo to enjoy a hefty 30% off your buffet bill.
Valid from 24 May to 26 Jun 2017
Address: 6 Raffles Boulevard, Marina Square, Singapore 039594
Tel: 6845 1111
Email: aquamarine.marina@meritushotels.com
Prices
Ramadan at AquaMarine
From S$70++ per pax

Bring along a printed copy of 4R family photo (with between 4 to 8 family members) to receive 30% discount on buffet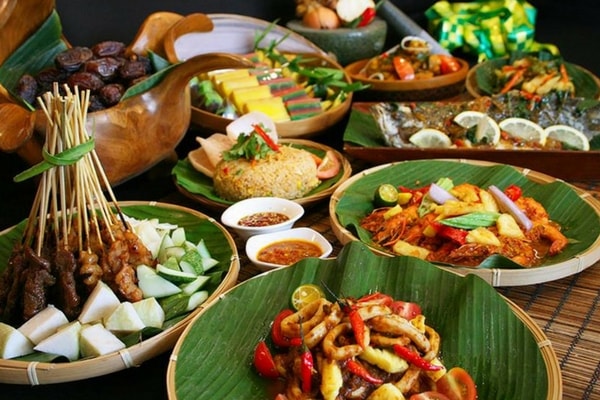 Breeze Bistro, Grand Mercure Singapore Roxy: From S$40++ Per Pax
Save the hassle of cooking for iftar; instead, bundle your family over to Breeze Bistro for a sumptuous all-you-can-eat buffet featuring authentic traditional Malay cuisine put together by Sous Chef Teo.
You'll get to enjoy all your family's home-style favourites, including udang masak lemak nenas (curry prawns with pineapple), ayam lemak cili api (chicken in a rich and spicy coconut stew), and assam pedas ikan pari (stingray in spicy tamarind).
And oh, don't miss the carving station specials - bumbu bali lamb (Bali-style roasted lamb), ikan bakar (seabass fillet with the Chef's special sambal sauce).
Valid from 27 May to 24 Jun 2017
Address: 50 East Coast Road, Roxy Square, Singapore 428769
Tel: 6340 5860
Prices
Sumptuous Ramadan Feast
Adult: S$40++ per pax

Child: S$20++ per pax

Senior citizens and Pioneers: S$32 nett per person
Read This Next:
Citibank Buffet Promotions You Shouldn't Miss in 2017
How to Eat at Top Restaurants Without Spending Top Dollar
---

By Alevin Chan
A Certified Financial Planner with a curiosity about what makes people tick, Alevin's mission is to help readers understand the psychology of money. He's also on an ongoing quest to optimise happiness and enjoyment in his life.
---