As everyone stays safely at home, it's also imperative that you take a save approach towards shopping for essentials such as groceries.
With COVID-19 existing for more than two years, Singapore is better equipped to handle essential needs than when it first emerged. And we are talking about household essentials (you know, toilet paper) and groceries in particular.
While queues at supermarkets are more manageable than they were during the Circuit Breaker, it's essential that everyone stays home as much as possible to prevent the pandemic from spreading further in the community.
With that in mind, the prudent approach is to do your grocery shopping online, which means you have no reason to make the physical trip to your nearest NTUC Fairprice supermarket.
The real question is — can you also take a safe and save approach for your grocery shopping? After all, a trip to the supermarket can cost you between S$20 to even S$100 if you are stocking up on the daily essentials.
We have scoured for the latest promo codes that will help you save a bundle, and keep you safely at home when the groceries are delivered right to your doorstep.
---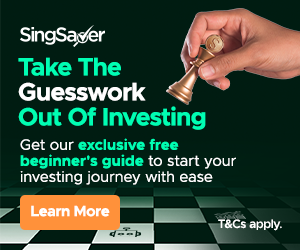 Start managing and saving money like a pro with SingSaver's weekly financial roundups! We dole out easy-to-follow money-saving tips, the latest financial trends and the hottest promotions every week, right into your inbox. This is one mailer you don't want to miss.
Sign up today to receive our exclusive free investing guide for beginners!
---
Fairprice promo codes, vouchers and deals for November 2022
How to get: Buy min. S$158 worth of participating Nestle products
Expiry date: 20 November 2022
How to get: Buy min. S$18 worth of Kao participating products
Expiry date: 30 November 2022
How to get: Buy 1 participating Pampers product
Expiry date: 31 December 2022
How to get: Buy min. S$59 worth of Oral B products
Expiry date: 31 December 2022
For more NTUC free gifts and promotions, click here.
---
While the cost of each item on your grocery list is seemingly low, everything adds up once you checkout. Be a savvy spender and utilise the right credit card to earn some cashback from your grocery shopping. Apply for one with us today and you could be rewarded with cash and attractive prizes!*
*Rewards may change at any time. Terms and conditions apply.
---
FairPrice Digital Club
If you regularly delivery your groceries from FairPrice, consider becoming a FairPrice Digital Club member to enjoy these exclusive benefits:
Unlimited free delivery
Unlimited waiver of service fee
2X LinkPoints with bonus earn rate
Member exclusive promotions (e.g. up to 85% off)
Cancel anytime, no obligations
Only S$9.99 a month
More money-saving tips when you shop online at Fairprice
Buy online and in bulk for free delivery
The beauty of having your groceries delivered to you? It's quite literally no sweat at all. At the very least, you won't have to lug a 10kg packet of rice or two bottles of cooking oil home, only to find yourself in need of a cold shower.
More importantly, by buying in bulk, you will most likely hit the minimum required spending of S$79 to qualify for free delivery.
That said, do not overspend just to qualify for the free delivery. If you need to spend an additional S$10 on an unnecessary item just to get a free delivery, it's more than what you would pay for a S$5 (for orders below S$59) or S$3 (for orders between S$59 to S$79) delivery fee.
Compare prices with Redmart and Amazon Fresh
Don't put all your eggs in one (checkout) basket. Before you pay for the items on Fairprice's website, put the same or similar items in your Redmart or Amazon Fresh cart.
You'll be surprised by how much you can save if you do this quick comparison. Besides some minute differences in prices, other costs such as delivery charges will vary across different platforms.
Get the free Plus! membership to collect LinkPoints
You might have seen the word Plus! scattered across NTUC Fairprice, which is the membership scheme for the supermarket chain. But did you know you can sign up for free?
Don't miss out on getting the Plus! membership for the LinkPoints. Do note that you can only gather LinkPoints on purchases above $20.
As you collect more LinkPoints, remember to use them wisely to offset your grocery cost, as every 150 LinkPoints is equivalent to S$1 off your bill.
Use the right credit cards to double dip for rewards
That's not all. Charging your order on the right card can earn you up to 10% in cashback, so choose your card wisely.
But not all credit cards are created equal. Some have specific spending requirements for you to hit the highest cashback amount, and the cashback might be capped in some instances.
Here's the good news - we've consolidated the best credit cards for grocery shopping for you to make the right decision. You can also tap into our comprehensive comparison page to find the best deals and promotions for various credit cards.
Purchase through ShopBack for additional cashback
It's all about stacking your rewards. Take advantage of the additional cashback when you purchase your groceries via the Fairprice online store on the Shopback app.
By doing so, you are effectively double dipping for rewards. The first dip comes from the cashback you get from the credit card payment, while the second comes from Shopback.
Do note that the cashback isn't immediately available, but the sense of satisfaction when you see the cashback amount piling up in your Shopback app will keep you smiling.
Also, take advantage of the OCBC NTUC Plus! Credit Card where you may enjoy up to 12% off at FairPrice in-store and up to 8% off at FairPrice Online for every S$400 monthly spend.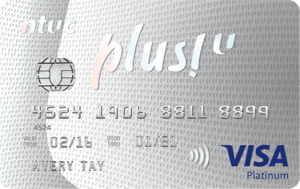 Read these next:
Best Grocery Credit Cards in Singapore 2022
RedMart Promo Codes And Vouchers
Latest Deliveroo Promo Codes In Singapore
Which Online Grocery In Singapore Delivers The Biggest Savings?
The Real Cost: Does Making Your Own Lunch Save You Money?
---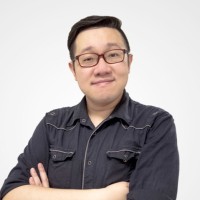 By Tein Hee Seow
An avid geek who believes that it's how you spend, not how much you save, that really matters. That's why the struggle is real for Tein Hee as he deliberates if he should buy a new toy for himself or his youngling.
---