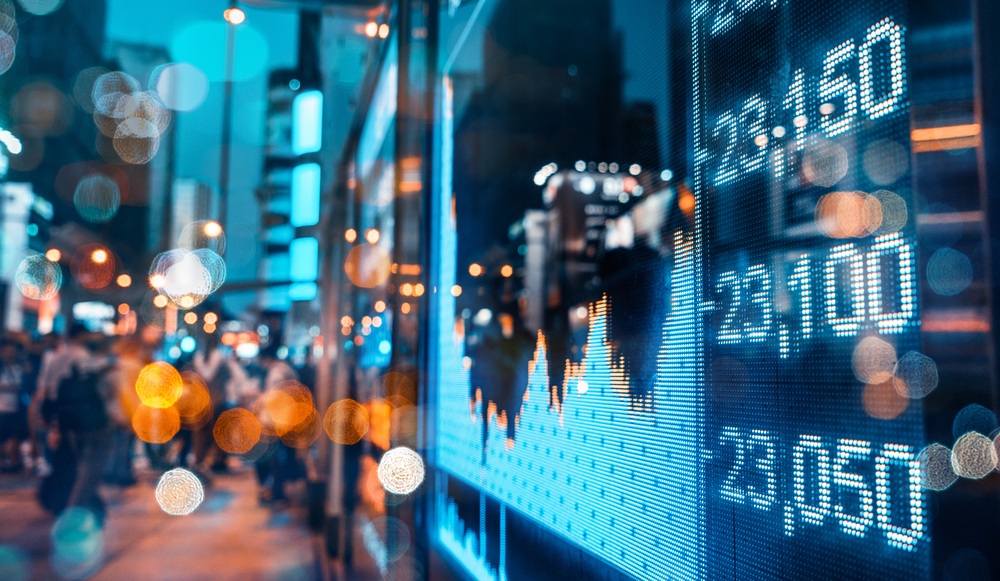 What are some of the alternative investment avenues available in Singapore?
Stocks and bonds are not the only things you may invest in. There is a range of alternative investments available which fits one's investment profile, risk appetite and investment capital.
What are alternative investments?
Alternative investments refer to any investment which does not fall under the traditional umbrella of stocks, bonds, mutual funds or insurance. Alternative investments may include peer-to-peer loans, private equity, real estate, art and collectables, or forex and more.
The market for alternative investments is increasingly popular – The total global alternative assets under management swelled to almost $6.5 trillion in 2017, up from $6.2 trillion in 2016. And growth is expected to continue, in light of the increasing popularity of retail investments, demand by growing businesses and the development of technology for risk management and portfolio monitoring.
A major selling point for alternative investments is that their returns are not closely correlated to stocks and bonds. This may help investors increase or stabilize portfolio returns while diversifying risks. However, alternative investments come with trade-offs. They tend to be less liquid than stocks and bonds and it may also be difficult to accurately assess the values of each particular investment. Before investing in alternative assets, investors should seek out expert advice and guidance to ensure they fully understand the associated values and risks.
What are the common types of alternative investments?
1. Private equity
Private equity represents an ownership interest in a company. Unlike stocks, private equity investments are not listed on a public stock exchange. Examples of private equity may include angel investors who provide startup capital to companies, venture capitalists who invest in companies that are in their early to mid-growth stages, or buy-out investors who purchase and privatize companies. There is also equity crowdfunding which involves an online offering of private companies shares. These investors earn returns when the companies thrive, as the value of their ownership interest increases. However, they face risks that the value of their ownership interest may decrease if the business venture fails or does not do as well as expected. In Singapore, brand-name restaurants Crystal Jade and Jumbo are backed by private equity. The investments in these restaurants aid in expanding its franchise beyond Singapore, with Crystal Jade expanding into Greater China and South-East Asia and Jumbo into Shanghai. As private equity requires a relatively large investment for a long-term before significant cash flow is produced, this form of Alternative Investments may not be suitable for individual investors who are just starting out.
2. Real estate
Investors may purchase properties, renovate it and sell it for a profit. Investors may also choose to purchase properties and rent it out to a tenant to earn income each month. While real estate investments can potentially be a profitable investment strategy, buying a property may pose a great financial hurdle for some. Furthermore, depending on the conditions of the property market, land prices may be raised or lowered. This may affect the amount of profits one can earn. To illustrate, if one purchased a property below market value but manages to sell it for a price above market value, his profits earned would be higher. For example, en blocs are a potential way to earn profits, where properties may sell for higher than what its owners originally paid for the property.
3. Art and collectibles
Investors can purchase and sell fine art for a profit. Some fine art pieces may appreciate over time, earning investors a handsome sum of money. However, investors must be careful about the kinds of pieces that they choose to invest in as not all art pieces on the market may be authentic or appreciate in value. To ensure this, it is best to invest in art through licensed art dealers to avoid purchasing counterfeit pieces and to accurately value the pieces. In Singapore, investors wanting to trade art pieces may attend The Affordable Art Fair held twice yearly, where they may sell art pieces for up to $15,000.
Investors can also trade collectable coins, which can be found on online platforms such as eBay. Investors should do their research or seek expert advice before investing in art and collectables, to ensure that they understand the true value of the investment as well as to ensure they are dabbling in only authentic goods.
4. Cryptocurrency
A cryptocurrency is a digital or virtual currency designed to work as a medium of exchange. Cryptocurrency trading does not require a high start-up capital and opportunities to enter the market are 24/7. The value of cryptocurrencies is widely known to be volatile and unpredictable. Similar to stocks, investors trade cryptocurrency on stock exchanges. There are two ways to obtain cryptocurrency, through "mining" and or buying them from a trading platform. There are many trading platforms now in Singapore that enable you to buy and sell cryptocurrencies. Cryptocurrencies are presently unregulated in Singapore and most of the world. Due to the lack of regulations, cryptocurrencies are highly volatile and investor sentiments tend to fluctuate wildly.

5. Peer-to-Peer (P2P) lending
Peer-to-Peer lending (or P2P lending), or debt crowdfunding, is a concept whereby businesses approach a crowdfunding platform for loans which are then funded by a pool of investors. Investors earn interest, paid by borrowers, as returns on their investment.
With Funding Societies, you can invest from as low as $20. With a risk-based pricing, investors should remain cautious that there may be higher risks involved in investments which bring higher returns (from higher interest rates). The main risk comes in the form of defaults by borrowers who are unable to repay the loan. Investors should choose a P2P lending platform which carries out comprehensive due diligence on each investment opportunity. However, investors should still note they are not immunised from risk entirely.
Read more: The Best Advice We've Heard about Crowdfunding and P2P Lending
Should you invest in alternative assets?
As with any investment, it is important for you to fully understand the investment opportunity before putting any money into it. While there is no harm in diversifying your portfolio and giving alternative investments a try, you should invest in line with your risk appetite.
This article was first published on Funding Societies.
Read these next:
CPF Has No Equal as Investment Vehicle: Singapore's Mr. CPF
How Much Savings Should I Have at 35 in Singapore?
3 Myths About Retirement Planning in Singapore (And Why They're Wrong)
'Asian Women Need To Start Investing and Stop Thinking Of All Debt as Bad'
5 Money Lessons We Can All Learn From Game of Thrones
---

By Funding Societies
Funding Societies is the leading P2P lending platform for SMEs in Singapore and Southeast Asia. Established in 2015, they have funded up to S$579.54 million to SMEs to date. They are also licensed by the Monetary Authority of Singapore.
---