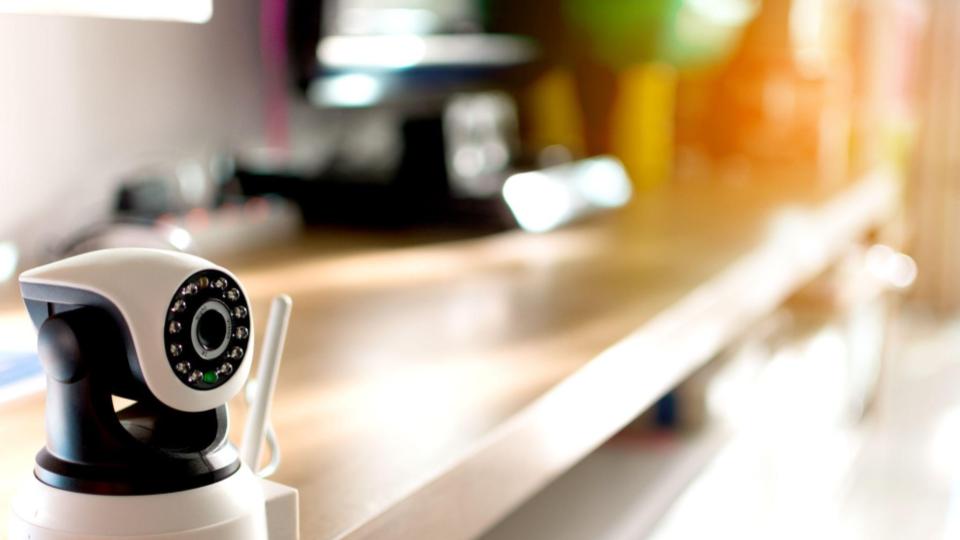 CCTV systems can cost you anywhere from S$500 to S$1,500, and require you to follow rules and restrictions regarding their use.
---
There may be hidden costs on every dollar you spend. The Real Cost, a SingSaver Series, uncovers all the unexpected expenses you're incurring.
---
Closed-circuit television (CCTV) systems are becoming increasingly popular in Singapore. According to merchants, more and more Singaporeans are electing to install them as a means of home surveillance and security.
Installing cameras to record ongoing events allows you to keep watch over your home, even if you're physically away. You can monitor the antics of your pets, or check up on your domestic helper, babysitter or other parties in your home.
You can also use a CCTV facing your main door (or a digital peephole) to see who has been visiting your unit while you're out, or to try and catch thieves or mischief-makers in the act.
However, there are restrictions around CCTV use in HDB blocks in ways that capture common areas or would infringe upon the rights of your neighbours.
How much does it cost to install a CCTV for your home, and what rules and regulations should you be aware of?
Here's what today's article will cover:
How much does it cost to install a CCTV system for HDB flats?
| | |
| --- | --- |
| CCTV Installation Package | Includes cameras, storage device, installation and set-up |
| Price for 1 camera | From S$448 to S$799 |
| Price for 2 cameras | From S$598 to S$999 |
| Price for 3 cameras | From S$748 to S$1,199 |
| Price for 4 cameras | From S$870 to S$1,399 |
We surveyed three online sources offering CCTV package prices for HDB flats, and derived the price ranges seen in the table above.
CCTV installation packages for HDB flats can cost several hundred bucks to nearly one-and-a-half thousand dollars.
There are several factors that influence the cost of your CCTV installation package.
Number of cameras and installation points
As you'd expect, the more cameras you need, the higher the cost will be.
This is not only because you'll need to pay for each additional camera, but also every camera will require its own installation point - given the need to cover different areas of your home.
Installation may require some cable work, depending on the camera model and the layout of your existing power cables.
Type of camera
There are many different types of CCTV cameras available on the market, which have varying capabilities, and hence, costs.
In general, the higher the resolution a camera has, the more expensive it will be. High resolution cameras produce clearer and more sharply defined recordings, which is helpful in identifying fine, important details.
Some cameras also come with advanced capabilities, such as night vision, motion detection, audio recording, as well as self-contained footage storage. The more advanced and feature-rich, the more expensive they will be.
On the other end of the spectrum, dummy cameras are designed to look like the real thing, but are not capable of recording or surveillance. These are only capable of acting as a deterrent, which may not be adequate for your circumstances.
Recording device
In order to fulfil surveillance functions, your CCTVs have to be linked up to a recording device.
Equipped with digital harddrives or DVDs, these devices store the images captured by the cameras in your CCTV network, so you may review them at a later date or time.
When necessary, you can also duplicate incriminating or important footage to be used as evidence.
Most systems on the market today are capable of storing a few days worth of surveillance data. However, bear in mind that CCTV footage takes up space, and higher resolution recordings will result in larger files, which shortens the surveillance period captured.
If you want longer periods of surveillance footage to be stored, you will have to pay more for a recorder with a higher storage capacity.
Some CCTV cameras feature internal storage via an SD memory card, which will preclude the need for a recording system. However, if you forget to replace the card when it becomes full, you won't be able to capture any further footage.
Other costs (warranties, transportation, etc.)
Some vendors provide extended warranties for an extra charge. If you feel comfortable with making ad-hoc repairs or replacements on your own, skipping the extended warranty will let you lower your total cost.
Before signing on for a package, be sure to check for any hidden costs. These could take the form of transportation or delivery charges, special installation fees and more.
Is it legal to install CCTV for HDB flats?
It all depends on what the CCTV is able to see or record.
Installing CCTVs inside your home - for surveillance that is confined only to your home interiors - is perfectly legal, and there is no need to seek prior approval.
However, HDB homeowners or occupiers aren't allowed to install CCTVs that face the main corridor or other common areas, or which look into another person's unit. Note that this applies even if the CCTVs are located inside your flat.
The exception is if you're facing trouble and illegal acts, such as harassment from loansharks, theft, destruction of property, or other acts of mischief. Under these circumstances, you may apply for a CCTV to be installed in the interest of helping the police gather the necessary evidence.
You'll need to follow these steps:
Make a police report detailing the harassment or illegal activities you are facing.
Contact your Town Council to apply for permission to proceed with your CCTV installation. You'll need to submit a copy of your police report.
Once approval has been obtained, contact a licensed vendor to install your CCTV. You're not allowed to install the CCTV yourself, unless you happen to hold a Security Service Provider license.
CCTVs rules and regulations in HDB estates
CCTVs have to be taken down after six months
CCTVs that face the common areas or your neighbour's home can only be installed for a maximum of six months. Once this approval period expires, you'll have to remove the camera.
Failure to do so is a breach of Town Council by-laws, and can result in a fine of up to S$5,000.
Cannot be deemed intrusive to others
While you may desire to protect your property and family from harassment and mischief, your neighbours and those with whom you share common spaces have a right to their privacy.
Hence, if your CCTV is deemed intrusive and interferes with the enjoyment of their property (such as facing their front door directly, or peering into their flat and recording their movements and activities), your neighbours may lodge a complaint against you.
If this happens, you may be asked to take corrective measures, including altering the direction your camera faces, or even removing it altogether.
Doorbells or peepholes with recording functions may require approval
There are smart doorbells and peepholes that are capable of recording what goes on outside your home. Technically speaking, these are considered CCTVs, and may require approval before installation.
For smart doorbells with recording functions, you'll need to seek the Town Council's approval before installation, especially since these devices will invariably need to be installed outside your unit.
However, digital peepholes are installed on your main door, and are thus considered to be inside your flat. Hence, no approval is required for installation.
Having said that, do note that if your neighbours feel that your video peephole intrudes upon their privacy, or amounts to surveillance of common areas, they may lodge a complaint against you to have your device taken down.
Best CCTVs to consider for your home security
Xiaomi Mijia IP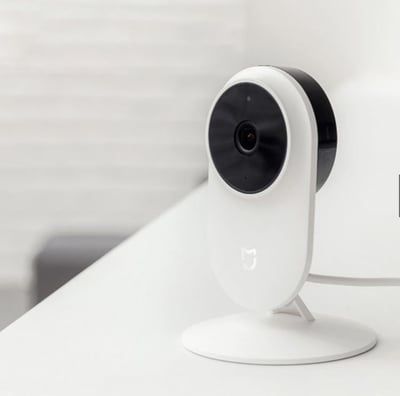 If you need to install multiple cameras but are on a strict budget, the Xiaomi Mijia IP will fit the bill. Each camera costs less than S$40, so you can install a camera for almost every room in your house, and keep the cost reasonably low.
Features-wise, the Xiaomi camera comes with a 1080p video resolution, and tops it off with night vision to capture everything in low-light settings.
What's more, it has a motion detection function for up to 5m, and it will notify you on your phone when it senses a movement.
Video recording: 1080P | Night vision up to 10M
Viewing angle: 130°
Price: S$35
Get the Xiaomi Mijia IP
Arlo Baby Monitor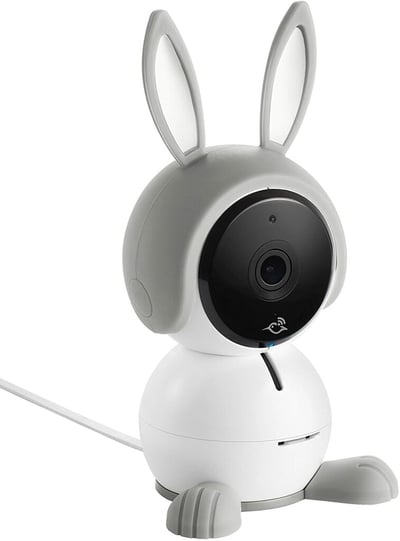 While regular home CCTV cameras might suffice for most cases, you'll definitely want to keep a closer eye on infants and toddlers.
Instinctively, your first aim for a CCTV is to maintain some semblance of home security. But don't forget it's also for safety purposes, especially if you have infants and toddlers at home.
At more than S$300, the Arlo Baby Monitor is considerably expensive, so you might only want to get one of it, and combine it with other, more affordable options.
With similar features to most other cameras such as night vision, the Arlo camera stands out with additional functions. It also doubles up as a lullaby or white-noise machine to put your child to sleep. On top of that, it can track volatile organic compounds in the air, so you'll be alerted if there's a spike in the haze level.
All this can be monitored on the Arlo app, so you can easily whip out the phone and track everything instantly.
Video quality: 1080P | Night vision up to 4.5M
Viewing angle: 130°
Price: S$635.90
Get the Arlo Baby ABC1000
Wyze Cam V3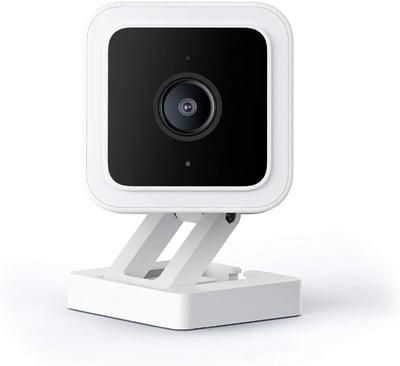 Like most home CCTVs, the Wyze Cam V3 is equipped with motion detection. Once it senses a movement, the camera activates a 12-second event video recording, which is stored locally on a microSD card. Alternatively, the recording can be uploaded online for free, but only for the first 14 days.
Interestingly, the Wyze Cam V3 has a function to detect smoke alarms, so you can put those fire out before it rages further.
What's more, it comes with a built-in microphone and speaker for two-way audio, which makes it suitable as a web camera for those Zoom meetings.
Video quality: 1080P | Night vision up to 9M
Viewing angle: 110°
Price: S$44.74
Get the Wyze Cam V3
Xiaomi Mijia Smart Camera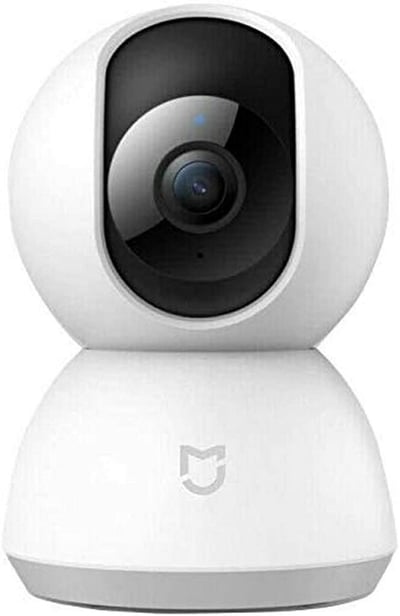 As the big brother of the Xiaomi Mijia IP, you can expect more out of the Xiaomi Mijia Smart Camera. For one, linking up the camera is as easy as scanning a QR code on the camera.
It can rotate up to 360º (Viewing angle is at 110º), which is controlled via the Mijia app on your phone. Need to get someone's attention? Use the app to activate the two-way intercom easily..
Living up to its smart name, the camera has a humanoid recognition software. This means it will not trigger false intruder alarms if your pet or other non-humanoid objects pass by the camera's view.
Video quality: 1080P | Night vision up to 9M
Viewing angle: 110° lens angle of view | 360º horizontal, 96º vertical motorised motion
Price: S$48.90
Get the Xiaomi Mijia Smart Camera
TP-Link Tapo C100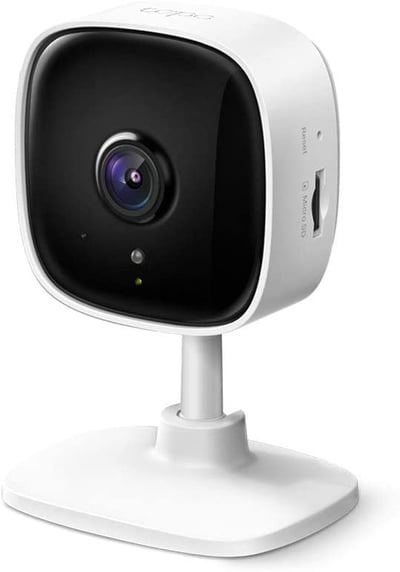 Installing the TP-Link Tapo C100 is as easy as ABC. That's because the 1080p camera can be adjusted via a ball-and-socket joint that's attached to its base.
Find the phone screen too small to view the camera's interface? Mirror it to a smart TV to start your surveillance work, and you can link up to four cameras at the same time.
Motion detection, again, is a given for these CCTV cameras. But what the TP-Link Tapo C100 has is the option to adjust the sensitivity and areas for motion detection. That means you won't be hit by notifications of an area which you've excluded to monitor.
Video quality: 1080P | Night vision up to 9M
Viewing angle: 105°
Price: S$35
Get the TP-Link Tapo C100
Reolink E1 Pro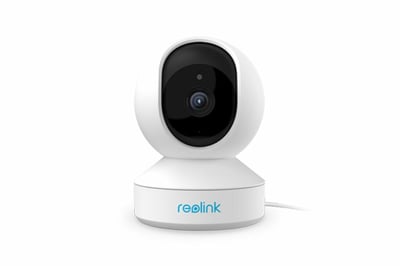 A motorised camera that swivels, the Reolink E1 Pro is perfect if you need to cover a wider area. The camera pre-records four seconds before the motion is detected to see the source of the motion.
It also acts as a useful deterrent when it detects a motion with a loud siren to warn intruders away, or you can have some fun with your own recorded verbal warning.
Video quality: 1440P | Night vision up to 12M
Viewing angle: 100° | 355º horizontal, 50º vertical motorised motion
Price: S$80
Get the Reolink E1 Pro
Additional text by Tein Hee Seow
Read these next:
How To Design A Smart Home For Less Than $1,000
FWD Home Insurance (Review): Comprehensive Cover At Low Premiums
5 Best Home Loans In Singapore (2021)
Million Dollar HDB Home: What's The Hype All About?
The Real Cost of Breaking Up Before Your BTO Flat Is Ready